Last week was the largest Girls Rule Week at Woodward West, to date!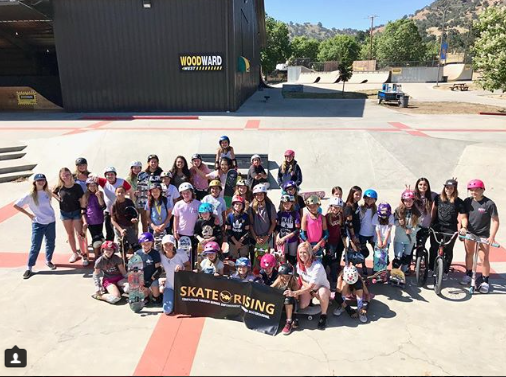 I was privileged to be a part of the camaraderie at Woodward West from June 24 – 30th 2018.
All the girls who actively participated saw their skills flourish both on and off the skateboard.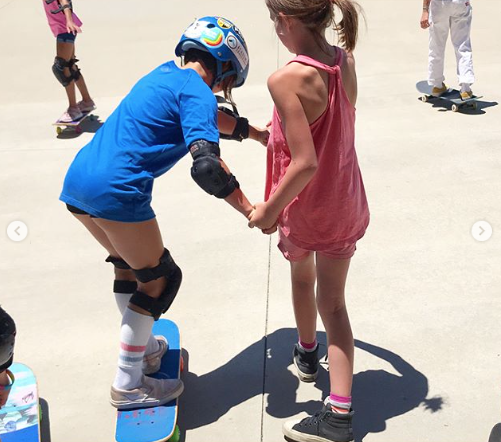 As we heard from guest speaker Nina Buitrago, BMX pro, we all start as beginners.
Being willing to begin is a huge accomplishment because it means we are pushing through our fear.  We learned so many ways to push through our fears including making Growth Journals, which is a safe place for us to write about our goals and the progress we make towards them.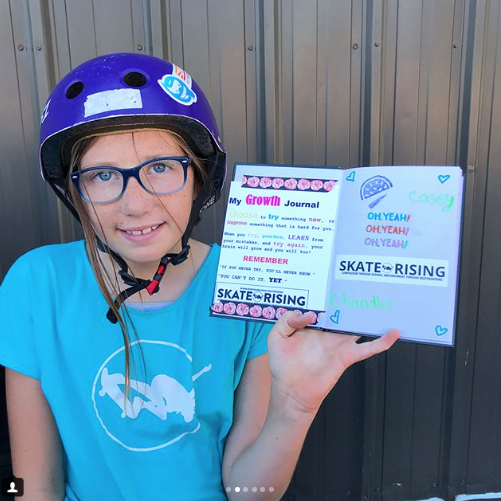 Falling in skateboarding and life are inevitable, so learning how to learn from mistakes and having tools to keep us motivated and focused are keys to success.
To show our focus and what's important to us we made vision boards.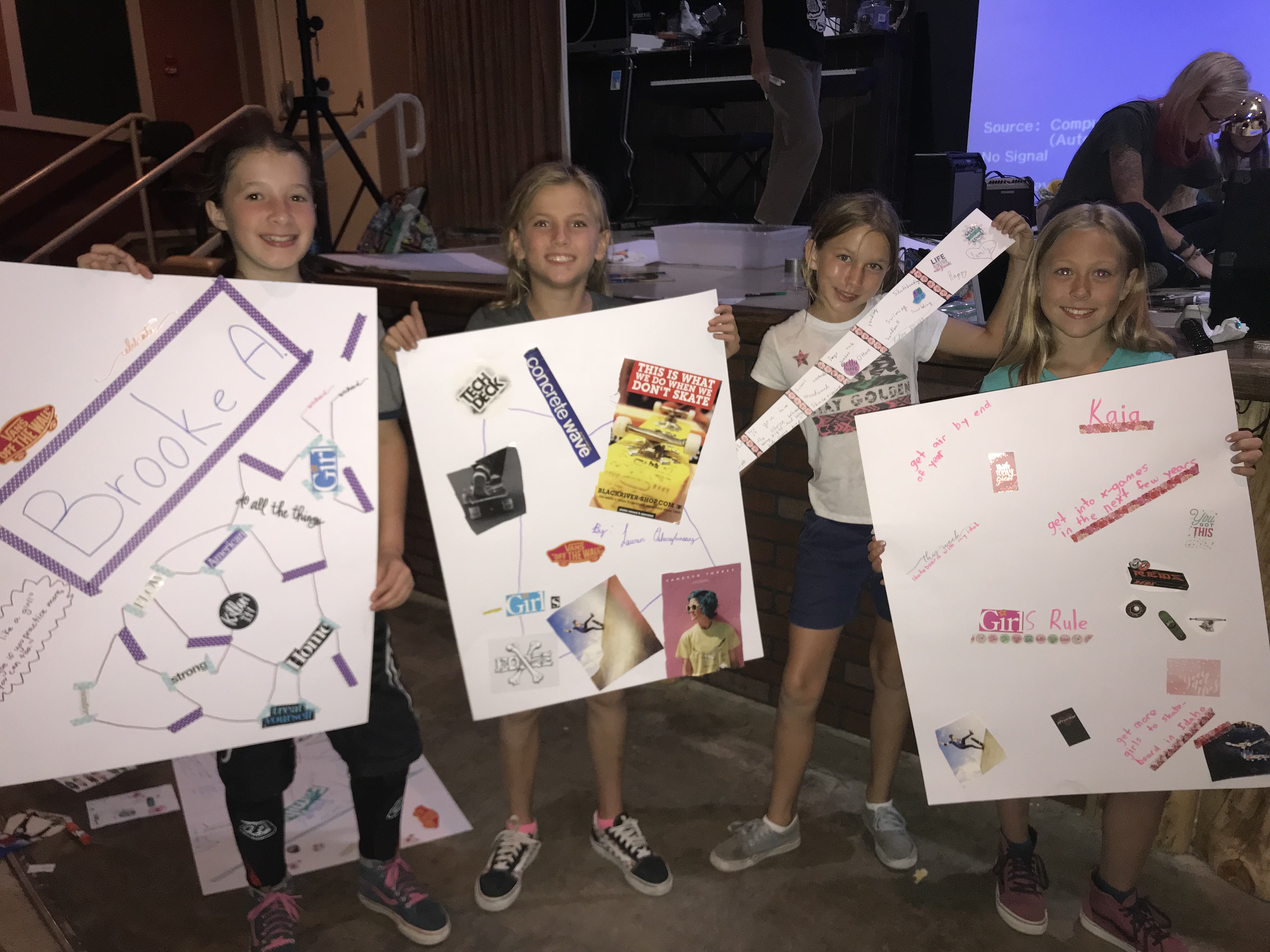 To share our love of skateboarding we joined Skate Rising in a Learn to Skate Clinic for all campers.  Helping others learn to skate is just one way we spread kindness, which is a pledge we made at the beginning of the week and a pledge we keep making daily.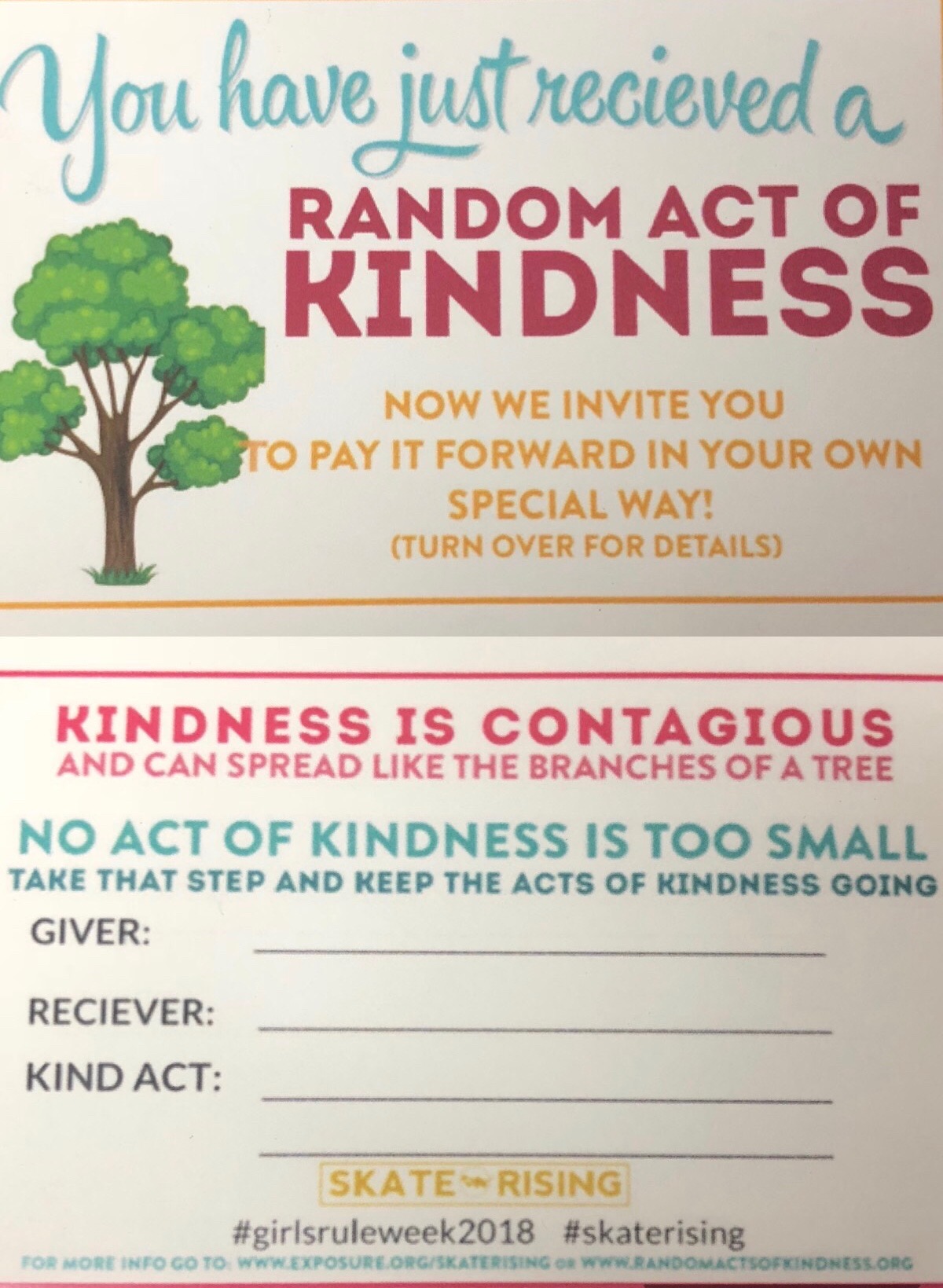 Moving forward we will always have the memories of camp, plus we were introduced to programs like Feed the Need which will allow us to continue contributing to the community while having fun skateboarding.

When we accept ourselves & others, failures & imperfections included, we are able to focus on what really matters:  having fun skateboarding & making the world a kinder place.  Girls really do rule when it's sisterhood before competition which is what Girls Week with Skate Rising at Woodward West was all about.
click the girlsweek2018 tag below to see all the posts