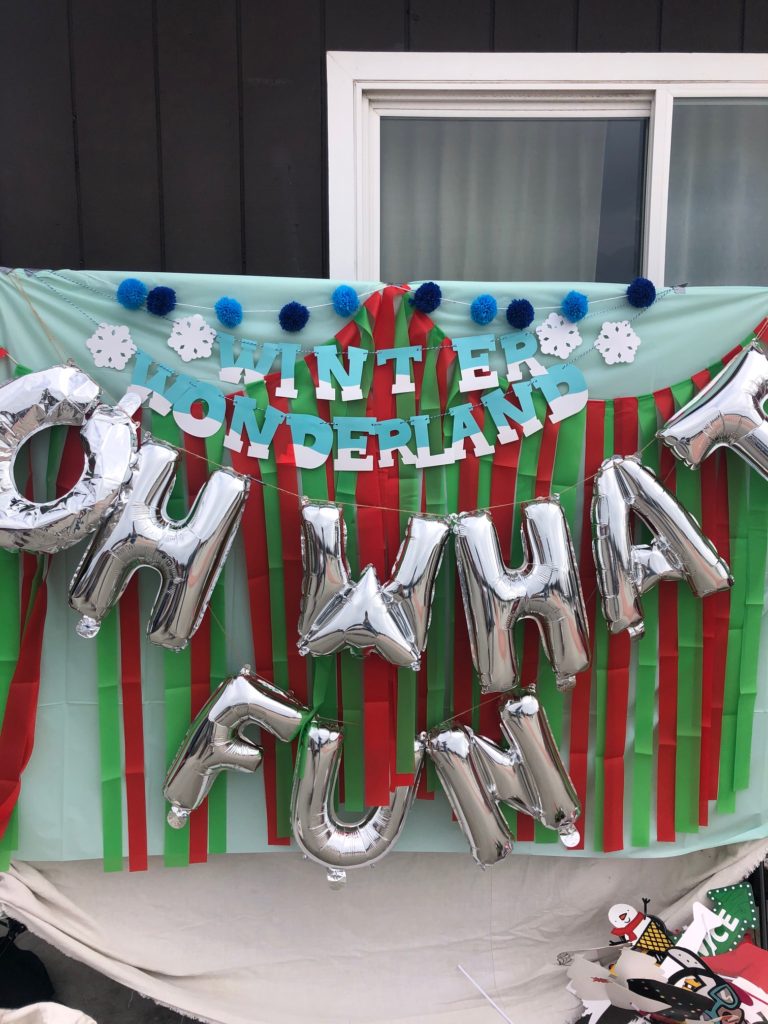 On December 14, 2019 the Skate Rising crew met up at the Encinitas Magdalena Ecke YMCA Skate Park.
In addition to the skateboarding the girls participated in building holiday baskets for the CRC (Community Resource Center). It's easy to forget those in need when you're bombarded with the holidays. That's why it's great to have a reminder and to know that the simplest acts can mean so much to others. Things I take for granted like socks and scrunchies are amazing gifts to others.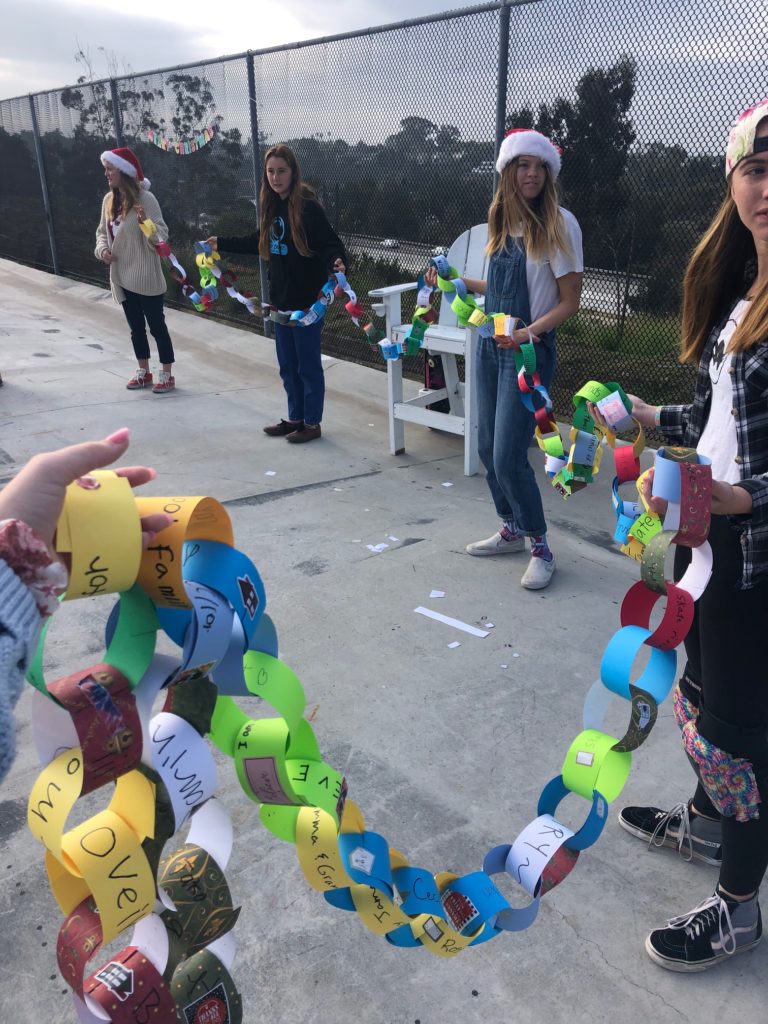 We also took time to write what we're grateful for and turned it into a giant chain. Any day is a good day to express gratitude because what we focus on grows and when we focus on gratitude, we are more likely to be happy and share our happiness.
I'm truly grateful for Skate Rising, it's a fabulous opportunity to meet girls within the community. Skateboarding is always fun but it tends to be more fun with others. Plus I love having the opportunity to get involved with community projects like the holiday baskets we built.