Goannabelle shares this picture from District Heights Maryland.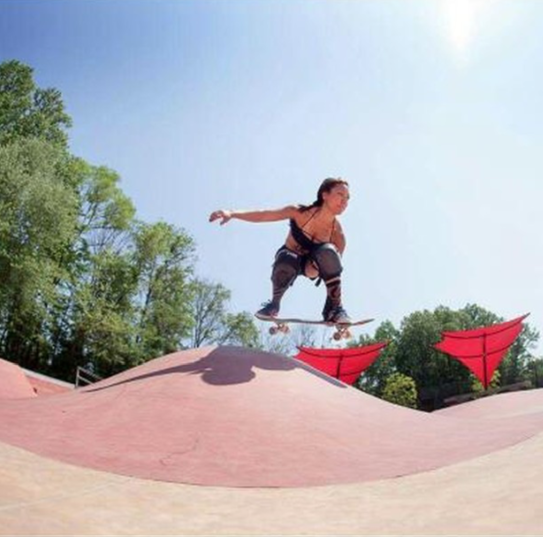 She feels that females should be equally considered and respected in sports like men.  We have just as much to offer the community through our talents and unique styles. – Anna Martin aka goannabelle
I totally agree.  If you're on the East Coast be on the lookout for her – she skates all over – here she is with BS grinds in the gnarly deep end of the pool at Front Royal Skate Park.