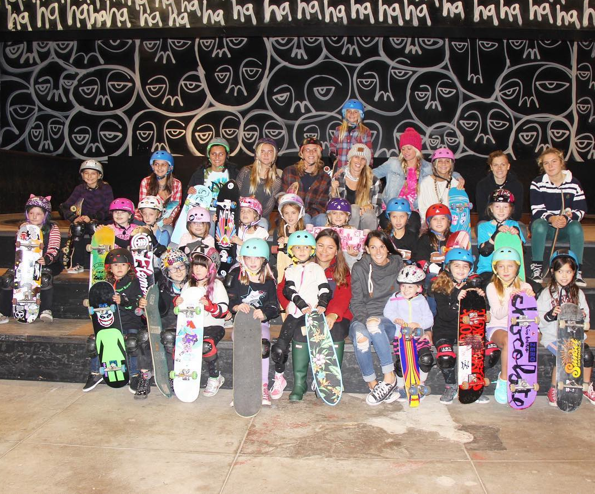 Last night was epic!! My mom and I drove down to @forthunionap to host their first ever @girlsridersorg Girls Only skate sesh. It was pouring rain but that did not stop these awesome girls from coming out. By the end of the night we ended up with 46 girl shredders!! I gave lessons to 2 three year old girls who killed it! It was an amazing night! Nobody wanted to leave!! Thanks to the awesome staff and for everyone who made this happen! And thank u to the sponsors who donated some pretty #rad prizes!! @pinkpineapplesurf @downbeachskate @greenoliveclothingco
Zoe Herishen reporting about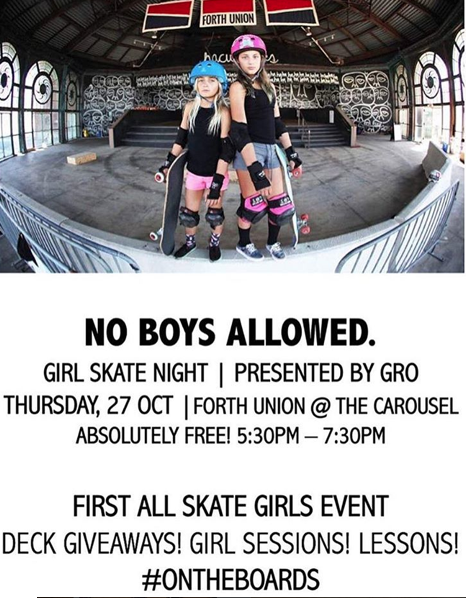 Congrats to these girls who won Down Beach Skate decks!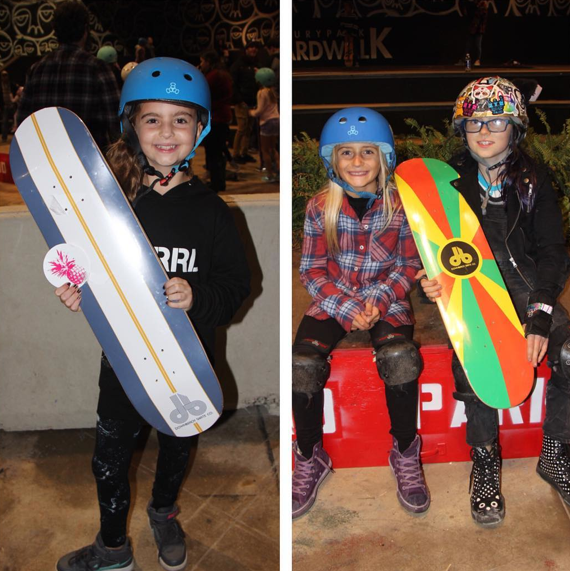 Now some more memories.  First a picture and a video thanks to Pink Pineapple Surf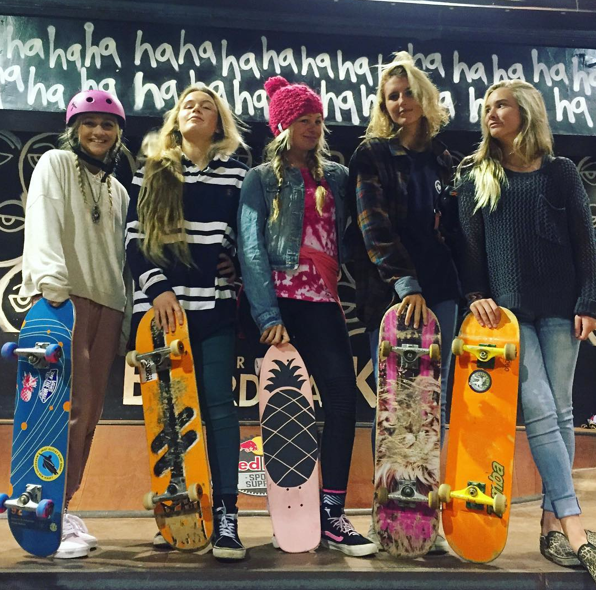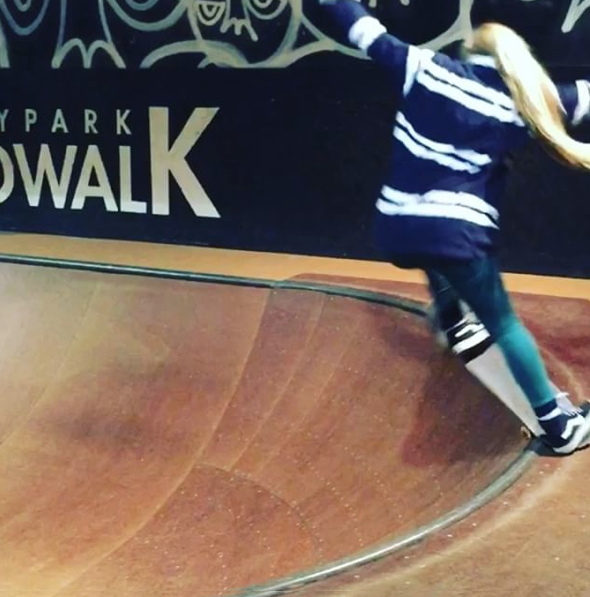 and a picture from Green Olive Clothing Co.  By the way Olive in the pictures is 2, showing us that skateboarding is for all ages.  And she's keeping it stylish on her board with an "upcycled dress" made by her mom.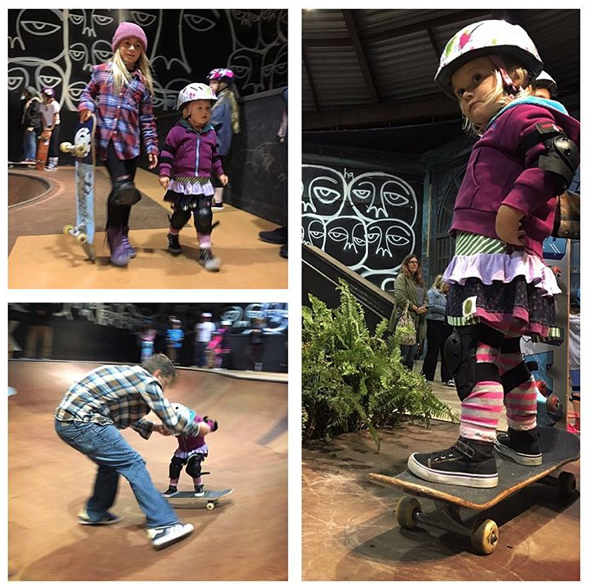 Thanks Zoe for reporting and organizing this awesome GRO event.  More girls skateboard when they see stylish girls skateboarding & get encouragement – Zoe does a rad job at both showing & encouraging!
Please share your stories & pictures.