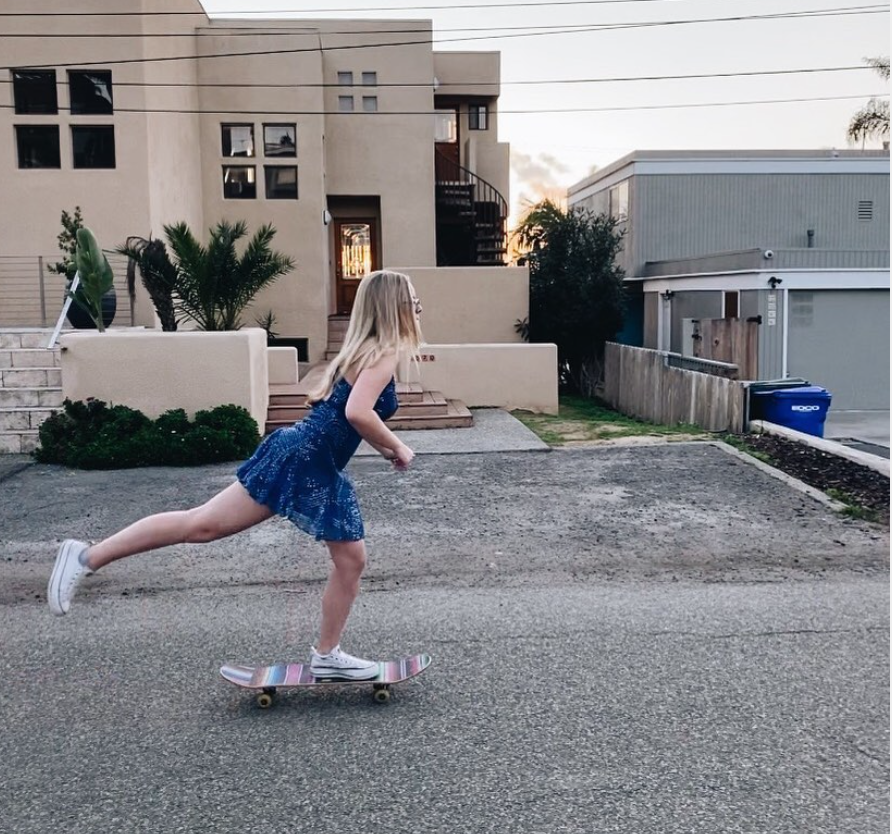 Happy Belated New Year. My new year has been super busy. My manager at Urban Board Shop is off to China where he's part of their Olympic Skateboarding Training Team, so I'm working a ton more hours.
The shop is in Bressi Ranch in Carlsbad, CA and you can check us out on line too. While I don't take stats class till next term, I'm sure the probability of seeing me there in 2020 is greater than ever before. I love it because I enjoy helping others both in person and through on-line orders.
As for the dress in the picture, that was for my last winter formal of high school. 2020 will be filled with lasts and firsts as I leave high school and start college. Will I keep rolling around San Diego, roll north up the coast, roll across the country north or south? Wherever I roll I know I'll be taking my love of skateboarding with me.