Ash_aka_bgirlagame aka Ash shares this video from the Vert Jungle.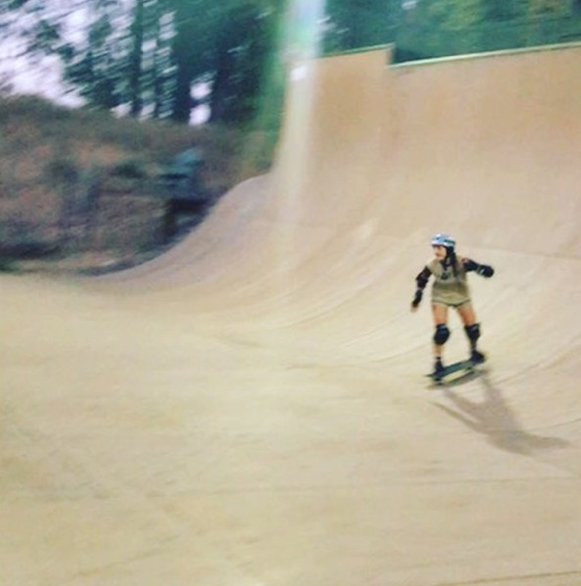 If the ramp looks big, it's because it is!  According to the web it's 83 feet wide and 13.3 feet tall with two feet of vert – with such a smooth and solid ramp, tricks are easier and airs are bigger.
Best part about this post is I found Ash because someone else tagged me.  Why tag me – because he knows I blog about girls skateboarding – all girls, any board, any skill, all over the world.
I believe & I know others do too – #girlscanskate and more do when they see stylish girls skateboarding & get encouragement!  Love & thanks to everyone who helps this blog.