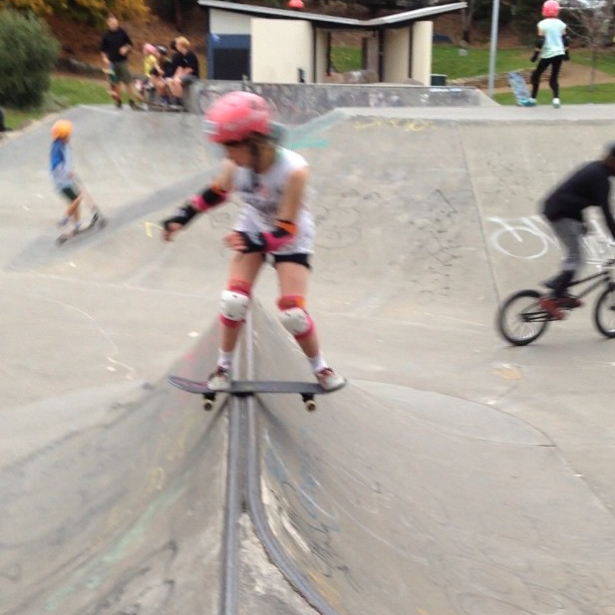 When your mom is a Ninja_sk8r_mum you know you'll get lots of encouragement. Check out the mom's account to see some rad shots of all her ninjas. And yes Ninja_sk8r_mums do skate themselves.
Abagail or abstar_the_nut has skate style and she's learning new tricks all the time.  And as a girl with a blue streak – I have to say I love the pictures where you see her pink hair!
Keep being a rad – mother-daughter team your positivity inspires others to get stylish on & off their boards!
Oh and by the way does anyone know where to get a Harley Quinn deck?  If not I'm sure I know who'll be designing it herself.