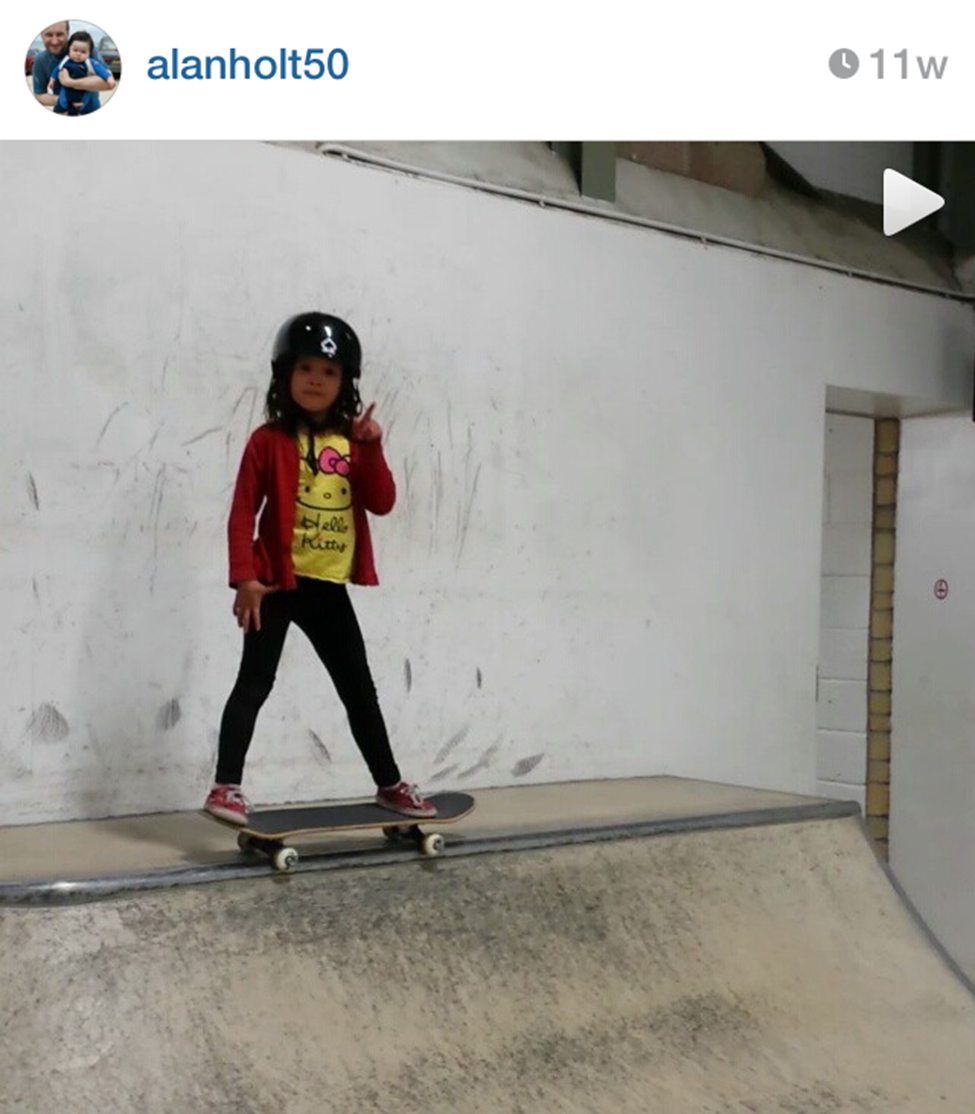 Skating is global and ageless – check out Emily in the UK.
She's a lucky girl to have a daddy supporting her but the skating is all her watch the video to see her shred. You can check her out on the vert ramp too!
Emily really has so many awesome shots on her Instagram it was hard to pick just one – in the end I went with Hello Kitty one of my all time favorite fashionistas.