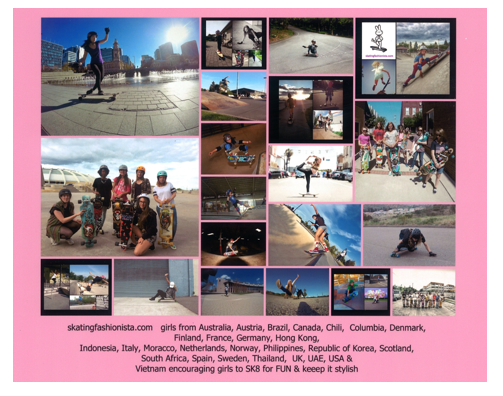 The skatingfashionista collage as it appears in EXPOSURE Skate 2016 Calendar – just a few of the skatingfashionistas from around the world.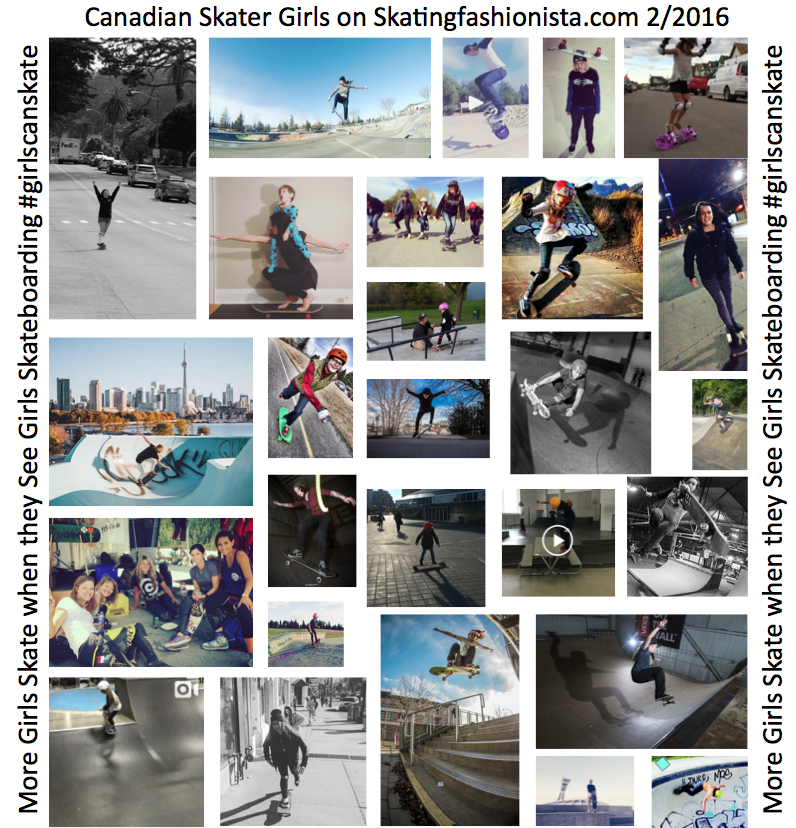 The skatingfashionista collage from February 2016 posts – #girlscanskate Canada
The skatingfashionista collage #girlscanskate USA – for links to all the posts from each state click here!
Girls Photographing (or Filming) Skater Girls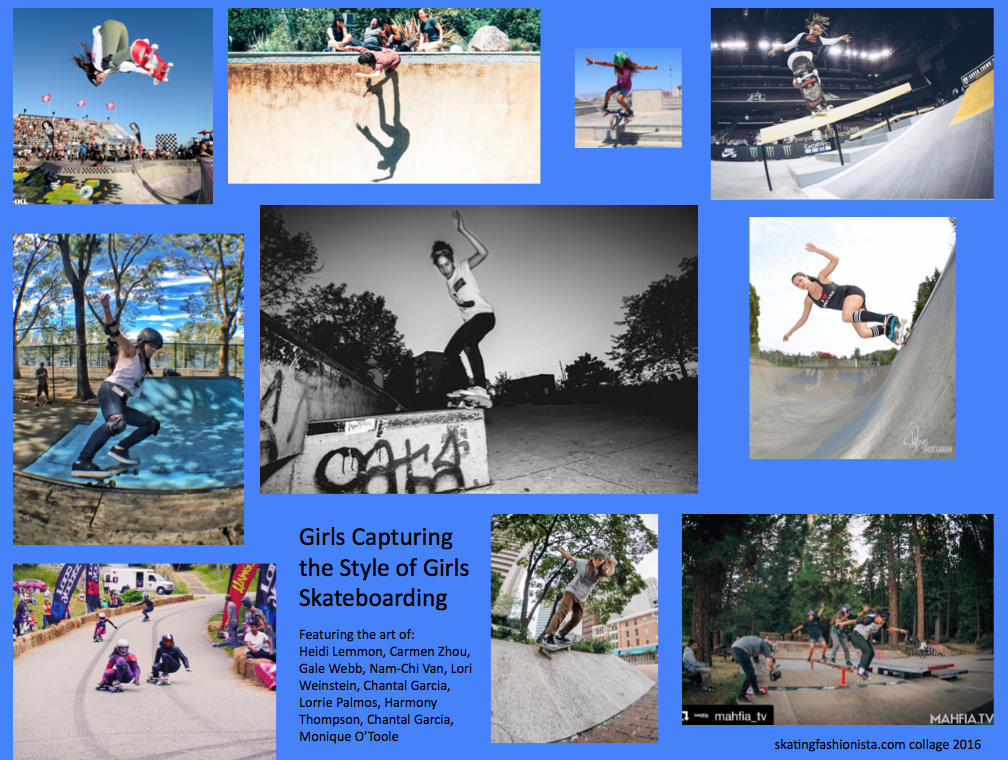 What's this collage about?   Pictures are worth 1000 words. Pictures tell a story and it's through stories that people learn, remember, and believe.   To read the posts on the artist click on their name.
Zorah Quattlebaum, Gale Webb, Harmony Thompson, Lori Weinstein, Chantal Garcia, Monique O'Toole, Nam-Chi Van, Carmen Zhou, Lorrie Palmos, Heidi Lemmon
posted after collage Melissa Holtz
Save
Save