Christin Rose is a photographer who sees the beauty in strong confident girls. No one is born with strength and confidence; both have to be developed. Christin Rose's #SHEPLAYSWEWIN (aka SPWW) photo project shows how sports help girls develop both strength and confidence.

As to why we win not just she?   When a person is strong and confident they help themselves and the world.  Strength and confidence are life skills – use them at work, at home, on the field, 24/7.
I had the opportunity to bombard Christin Rose with some questions and here's what I found out . .
SF:  When did you start the project?
CR:  I started this project in November. I was searching for a way to give back with my photography, to be a voice for something I really cared about. The day I just started photographing these girls and asking them questions about why sports matters – I found myself too.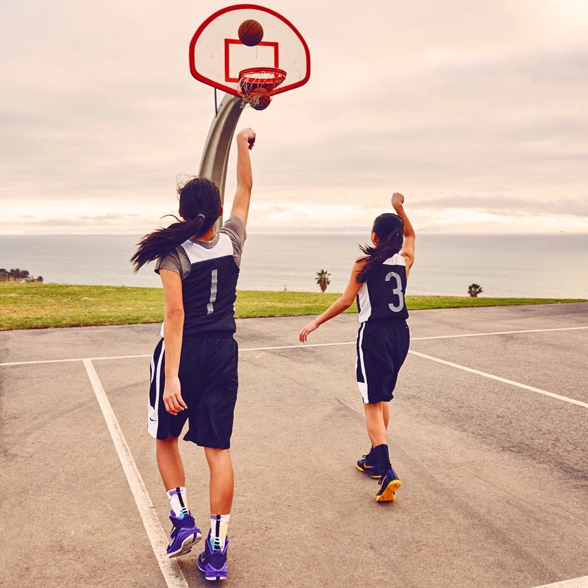 SF:  Who were your first supporters?
CR:  Well, in the beginning it started out that I would reach out to organizations to get the girls. The big supporter for the skater girls has been Cindy Whitehead of Girl is Not a 4 Letter Word – She believed in this project from day 1 before I had ever taken a photo & connected me with some of the coolest skater/surfer girls around. Justine Siegel of 'Baseball for all' was an original supporter as well.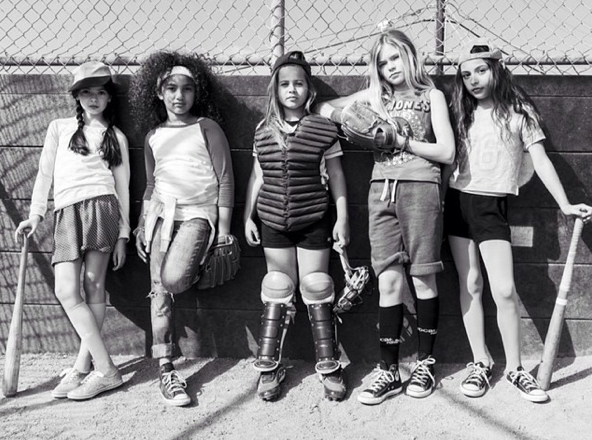 SF:  Did you expect it to be this big?
CR:  I'm so thrilled that people are excited about the project! The wonderful support has definitely exceeded my expectations – people have been so incredibly supportive about it all! To see what happened after I finally trusted my heart is what amazes me! I stopped trying to make my photography for anyone else and started doing it from the very bottom of my heart and choose a subject matter that I believed in whole-heartedly!
Not that you're asking this but if there's any artists, creators, or dreamers out there that have idea – please just start! Just go for it, this project has proved that if you go with your heart, keep pushing and like the girls say "BELIEVE IN YOURSELF" anything can happen.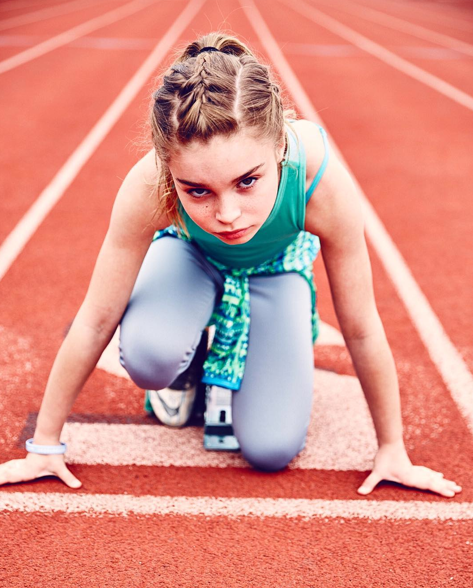 SF:  How many girls have been involved?
CR:  Over 50 girls so far & that is only the beginning! I hope to make this project bigger & bigger. So excited to see what happens next.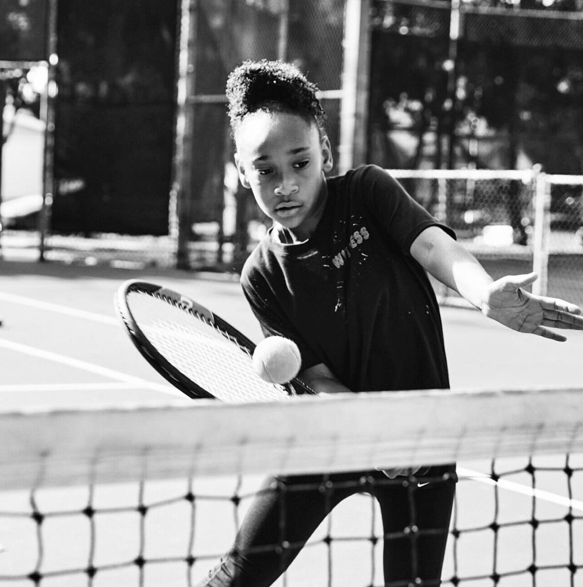 SF:  How did you meet these girls – did one girl often lead to another?
CR:  Sometimes yes! In the beginning I did research and contacted different teams, explained what I was doing & went out to photograph them. As the project got noticed more, I was able to use social media to connect with girls. And yes, word of mouth for sure! A lot of times I'll photograph a girl & either her or her parents would tell me about a friend that they knew with a cool story, special passion for sport. Like I say, the support & morale around the project has made it what it is!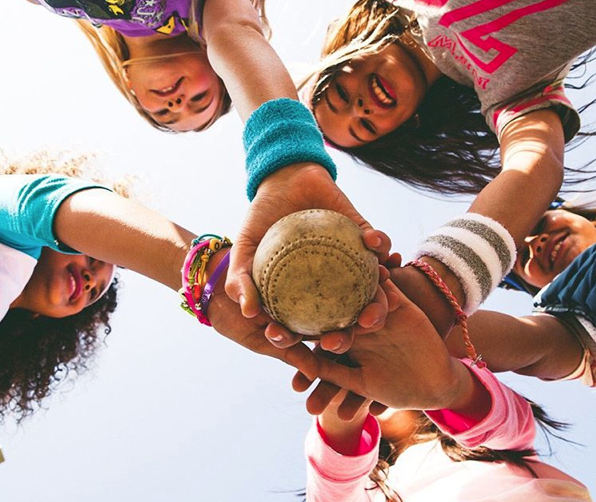 SF:  What's the age range of the girls?
CR:  I think for little girls (my specific focus is 7-14) athletics can completely change the course of their lives and I really want to celebrate that with my photography.What interests me is young women's Athletics of all kinds. We see a lot on Strong women but in my research in the last couple months, not tons in the media on tough little girls, athletic little girls. Having the opportunity to compete in athletics at a young age gave me the confidence to pursue things later in life, not let anyone push me around. To be great, to be fearless. I think that has a direct correlation in how we grow up to be confident amazing women. I've been reading a lot of how athletics impacted super successful career women (90% of them competed in athletics). Once I started to research it became clear that I wanted to focus on this transformative time period.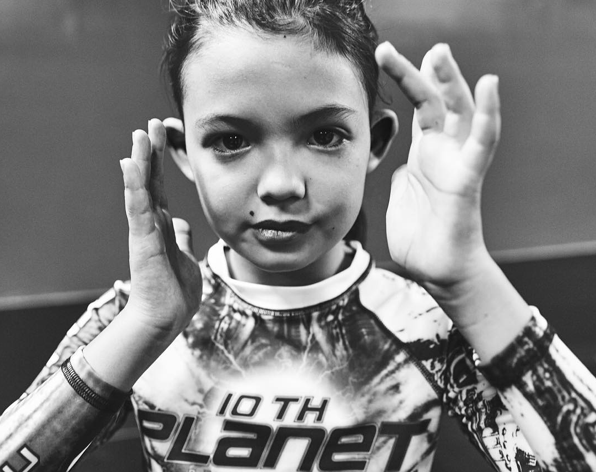 SF:  Are the girls featured thus far from around the world?
CR:  So far the project has featured girls from the West Coast & primarily Southern, CA (simply because that's where I live) but some of the girls like star skaters, Poppy Starr were in town from Australia & Sky Brown from Japan.
Looking forward though, I'm really excited about this mission extending throughout the country and potentially the world though! I've gotten emails from amazing girls, with unique stories everywhere from Kentucky to Indonesia. As I continue the #sheplayswewin project I have big ideas to extend to lots of different locations & lots of different sports. I'm looking to do Water Polo next and add bull-riding after that. It's super important to me that viewers of this project know & understand that this is a labor of love and only the beginning. Every sport is as important as the next. Every little girls story carries the same magic and importance. That's why I'm really encouraging girls to take photos of each other & post using the hashtag so even if I can't photograph them cause they are too far away, their story still gets out there & I can write them back and start a conversation. See more on the movement in my intro video.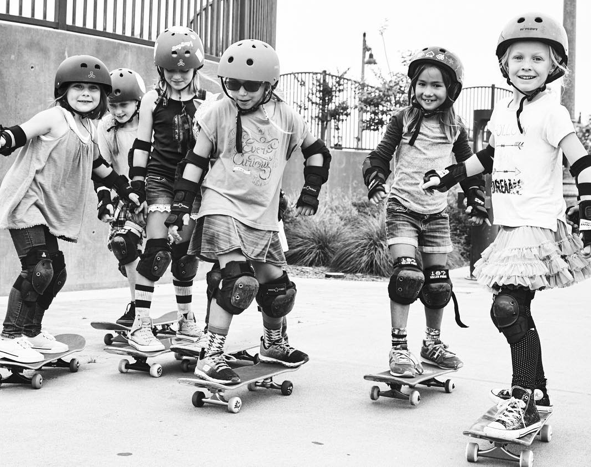 SF:  Are you still working on the project?
CR:  Oh yes! In gearing up to launch the sheplayswewin.com – I'm working more than ever. I hope that the movement & project continues to grow. My heart is completely in this. It's so incredibly important to highlight these young women now before they even get to an age that they can question themselves. They are so powerful and confident right now.  All of us can agree that high school can be tricky to navigate and girls need to already have a big grasp on their self-esteem before they even get there! My idea is that if we create more images like these & more little girls post these type, it will inevitably increase self-esteem & individuality for young women. To be a young girl in society today is so hard, you see so many images constantly on what it means to be beautiful & frankly we need to see more athletics, more strength, more tough little girls that can hang with the boys, more little girls with their own style.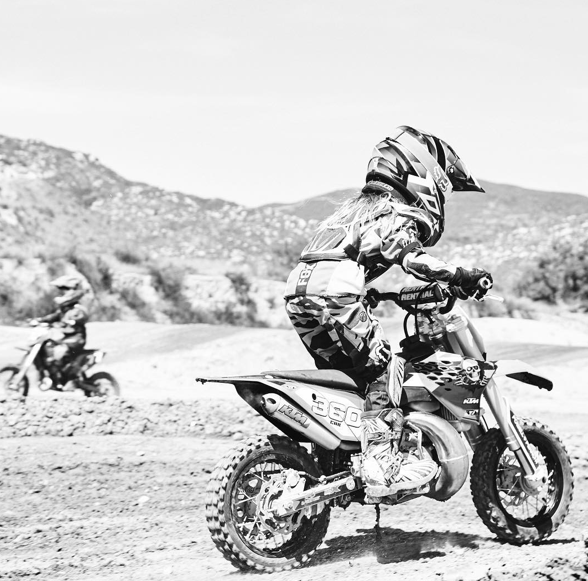 SF:  How many sports so far? And what's been the most inspiring to you?
CR:  I've shot over 15 sports so far & really only feel like I've scratched the surface of what's possible. In terms of most inspiring – I barely know how to answer that because every single girl, every single story inspires me for different reasons.
I love this more than anything I've ever done in my life! I get so much joy out of goofing off with the girls. Once they hang with me for an hour or so, they see that I'm just a huge dork & they can be 100% themselves & are comfortable, that's when the magic photos start to happen. Beyond that, getting emails from all over the country on how these photos are inspiring girls to do what they want to & not give up – well that I guess is my favorite! TO INSPIRE GIRLS I DON'T EVEN KNOW WITH POSITIVE IMAGES?! I get to do that!? How did I get so lucky? I love the girls. I love their stories & their rad little unique personalities & I love telling their stories so more people can experience all this.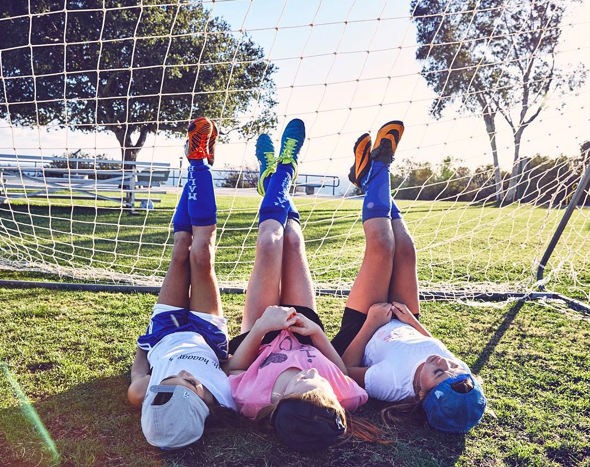 SF:  Under Armour partnership – a clothing line or? Where will it be available? And does a portion go back to fund the Movement Foundation?
CR:  These are two separate collaborations. Two very exciting collaborations!
I'll start with Under Armour – SPWW has teamed up with Under Armour, I can't say everything just yet but there will be an apparel line that rolls out the fall that will give back to recreation & play. Check back with me on this – Very excited about this.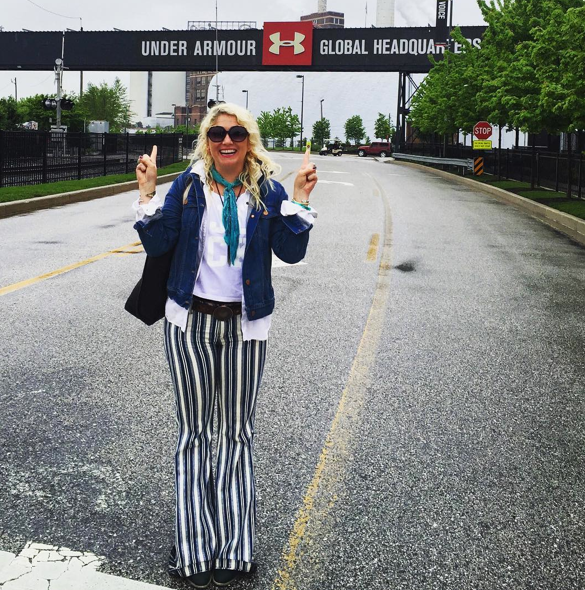 And then Movement Foundation is very exciting too – Together, SPWW & Movemeant Foundation is joining forces to award $20,000 in financial grants to up to 20 girls of economically-disadvantaged communities with high incidences of health-risk behaviors. The goal is to uncover, support and document the powerful journey of girls as as they take charge of their bodies through sport and fitness, sometimes for the very first time. You can find out more here

Thank you Christin Rose & check out Christin Rose's work on Instagram and the new sheplayswewin.com that will launch in 2 weeks!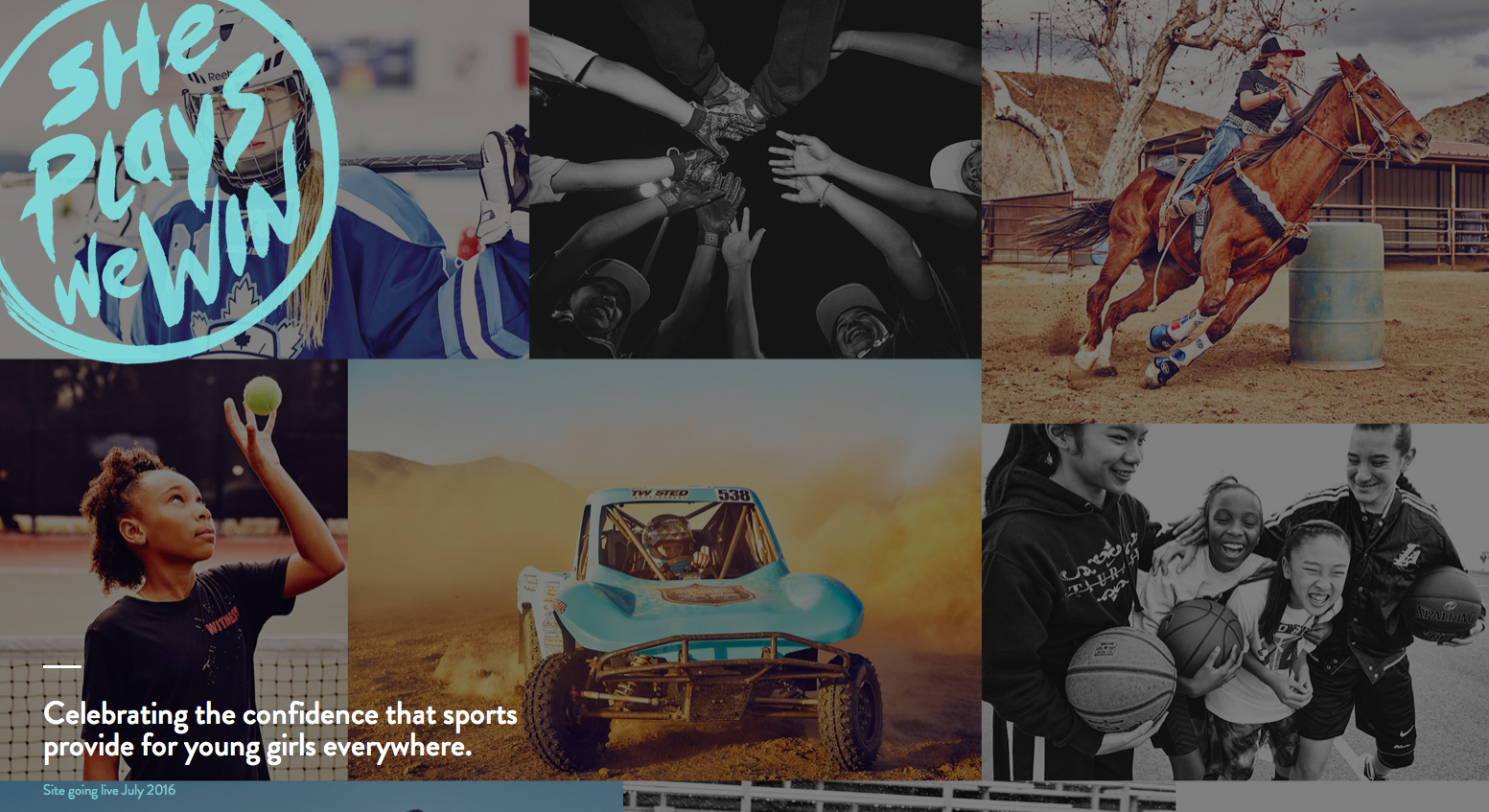 I know Christin Rose's work is important because I see more girls skateboarding when they see girls skateboarding and I see the confidence and life lessons that skateboarding teaches.
How are you being the change you want to see?