In keeping with this season's theme of unique gifts, I was happy to find out about an opportunity in New Orleans.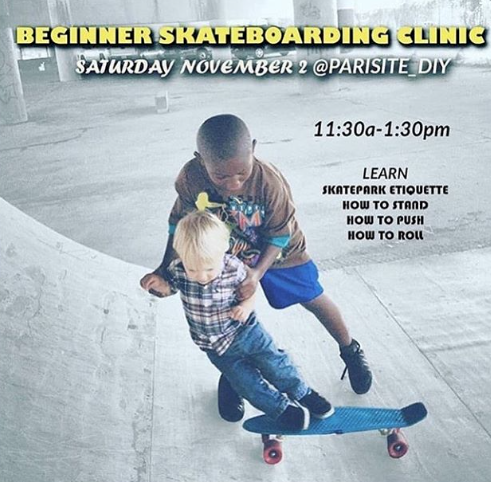 As a writer I love a good story and Parisite Skatepark's is both amazing and evolving.
"In 2010, New Orleans was a city of over 350,000 people with no official skateparks and few places for kids to exercise outside of team sports leagues. Unstructured recreation areas such as skateparks allow youth to build self-confidence as they creatively interact with their environment as well as with one another. With that in mind, a group of skaters got together and started a Do-It-Yourself skatepark at the intersection of Interstate 610 and Paris Avenue (hence the name 'Paris Site'). Through time, strategic partnerships, and a series of state and local approvals, the grassroots public park has become New Orleans's first official skatepark." – source http://small.tulane.edu/project/parisite-skate-park/
Like any passion project building just continues and you can help them in several ways.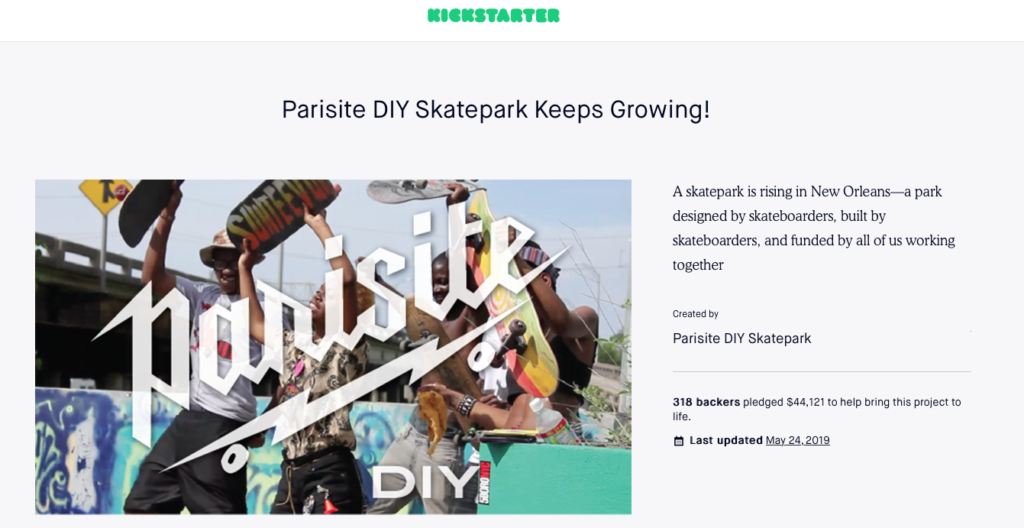 In honor of cyber Monday – consider buying or donating on line to a cause you believe in. When skateparks are built, skaters will come and opportunities for building self-confidence will abound.
What's important to you in a skatepark community? I love to see one working together and inclusive.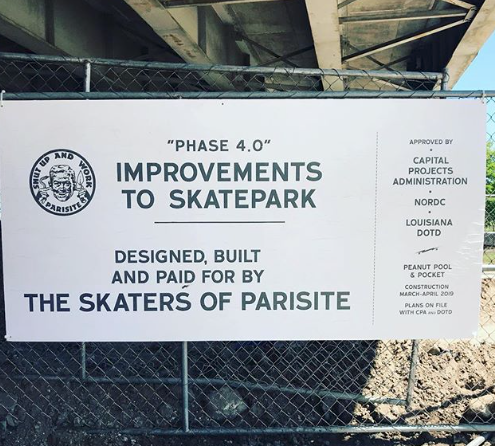 Don't just wish for a better tomorrow – build it today!