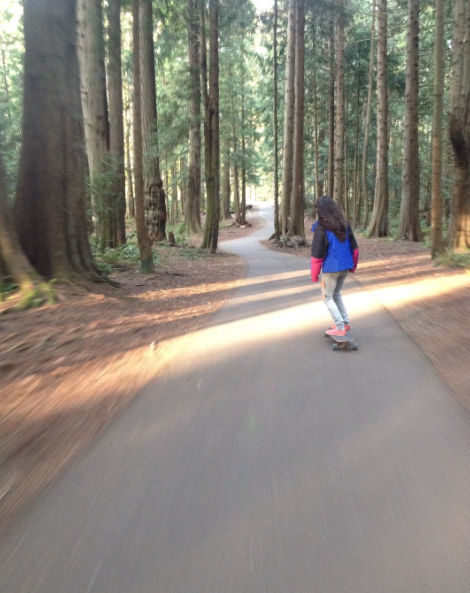 @__babystears went
Out for a rip before the sun goes down
she was skating on Vancouver Island.
I love all the scenic places she is skating and she loves
how much stronger my legs are from longboarding. Its such a fun way to work out????
Skating is definitely a fun workout.  Where are you skating and why do you find it fun?  More girls skate when they see girls and we encourage each other.