Neon Supergirl Pro returned to the Oceanside Pier on July 27 – 29, 2018.  It's the world's largest women's surf event and music festival plus there's much more.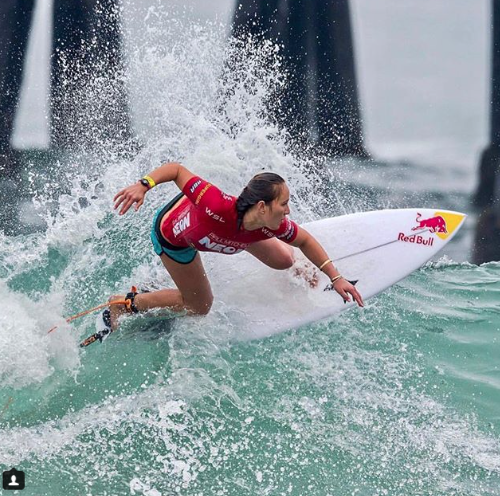 photo by @airbutchiephotography check out Supergirl IG for tons more photos
The entire event is free.  When you're not watching and cheering on your favorite surfers or catching a concert there's an entire village to check out.  One of my favorite's is the Neon Braid Booth.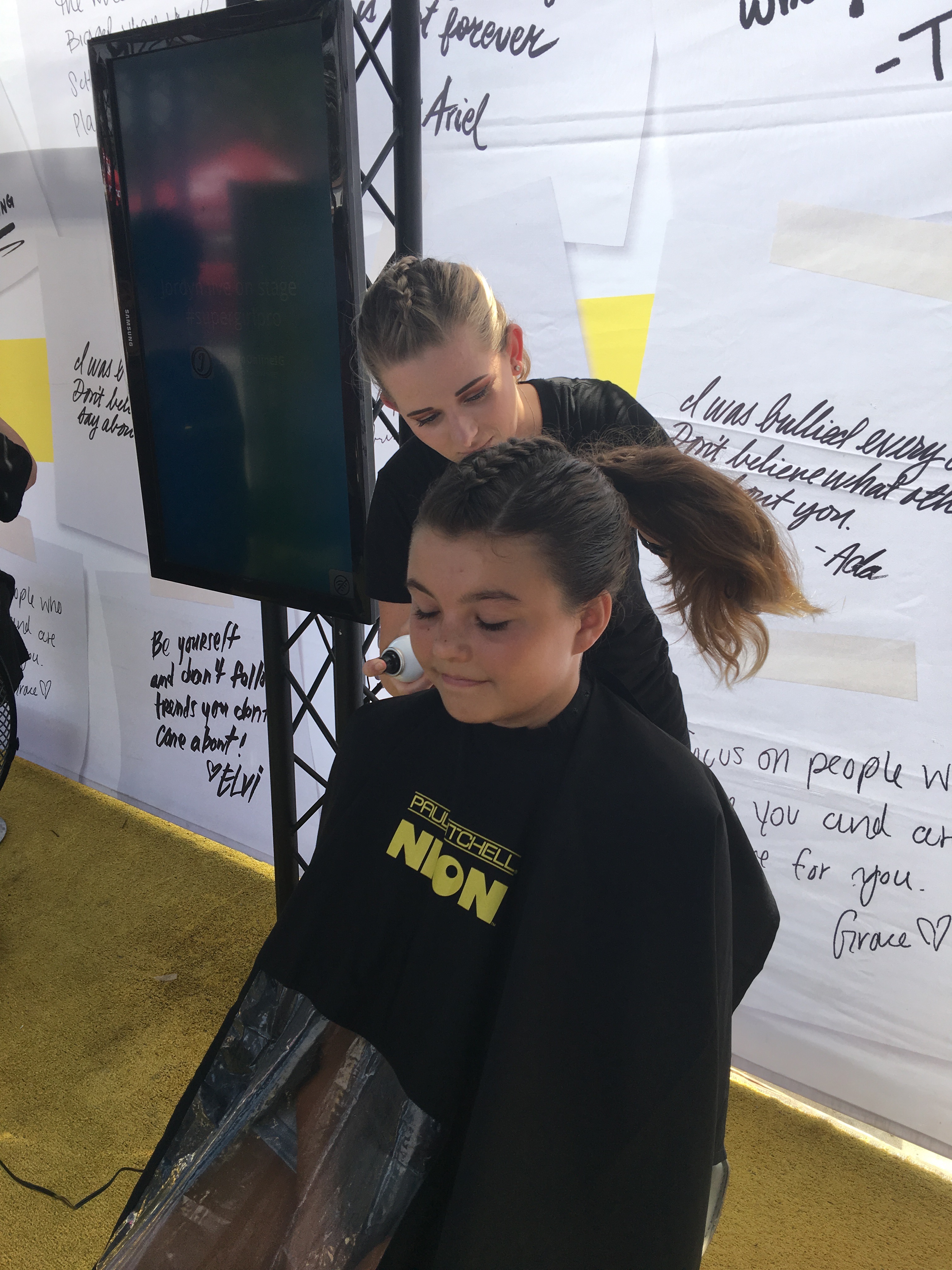 Paul Mitchell professionals and professionals in training from the Paul Mitchell San Diego school are at the event to create the braids of your dreams.  This year, especially Sunday was super hot – so braids were both beautiful and functional!
The Neon booth raises money for charity and offers a #stickittobullying zone.  Paul Mitchell the creator of Neon believes
girls have the power to change the world. So let's end bullying, one act of kindness at a time
All Neon Supergirl Pro attendees, including the athletes, were asked to join the bully-free zone by writing a message on how they share kindness.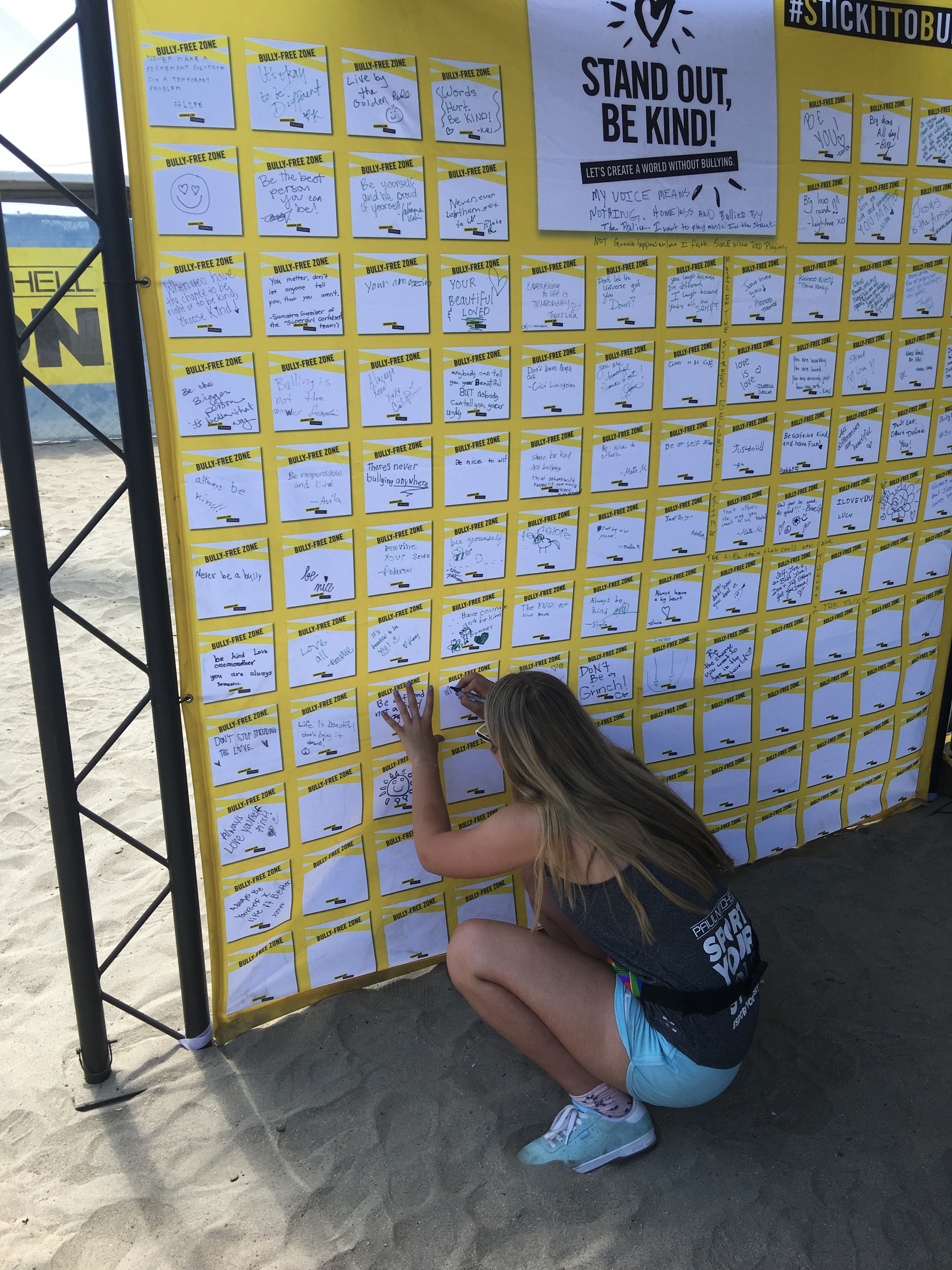 Acts of kindness as simple as smiling or saying hi make such a positive difference both to the giver and receiver.  As my friend Jeanette said
it's the golden rule, treat others as you want to be treated, and the kindness overflows
I've been bullied and when you talk to people at the #stickittobullying wall you realize that so many others have been bullied too, but that all stops when we decide to act kindly.
I think the sign inspired many because despite the heat everyone I encountered was acting kindly. Another common site was the red super girl cape that Nissan was passing out.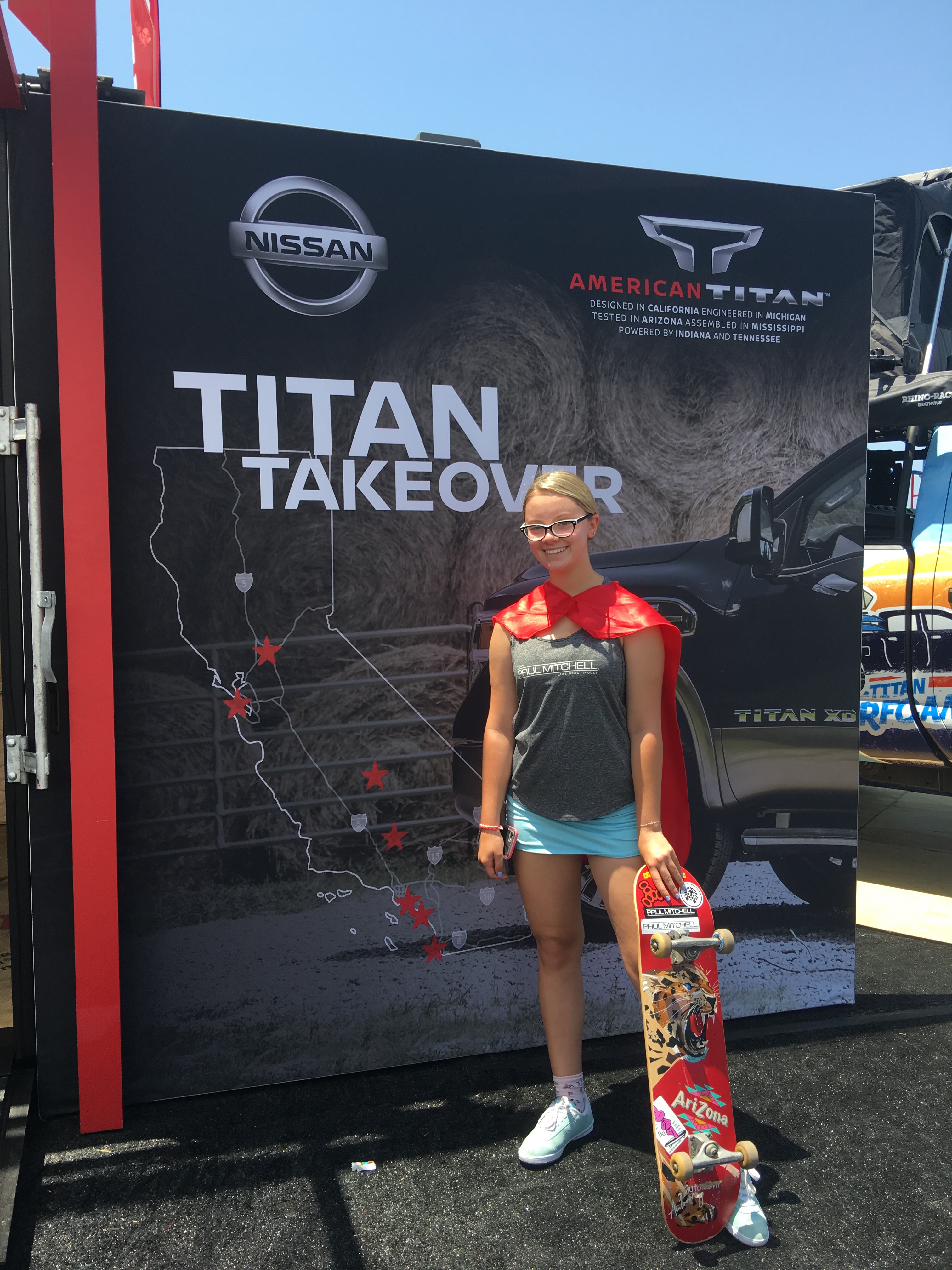 While Edna Mode is strictly
NO CAPES
especially around airplanes, it seemed that capes and planes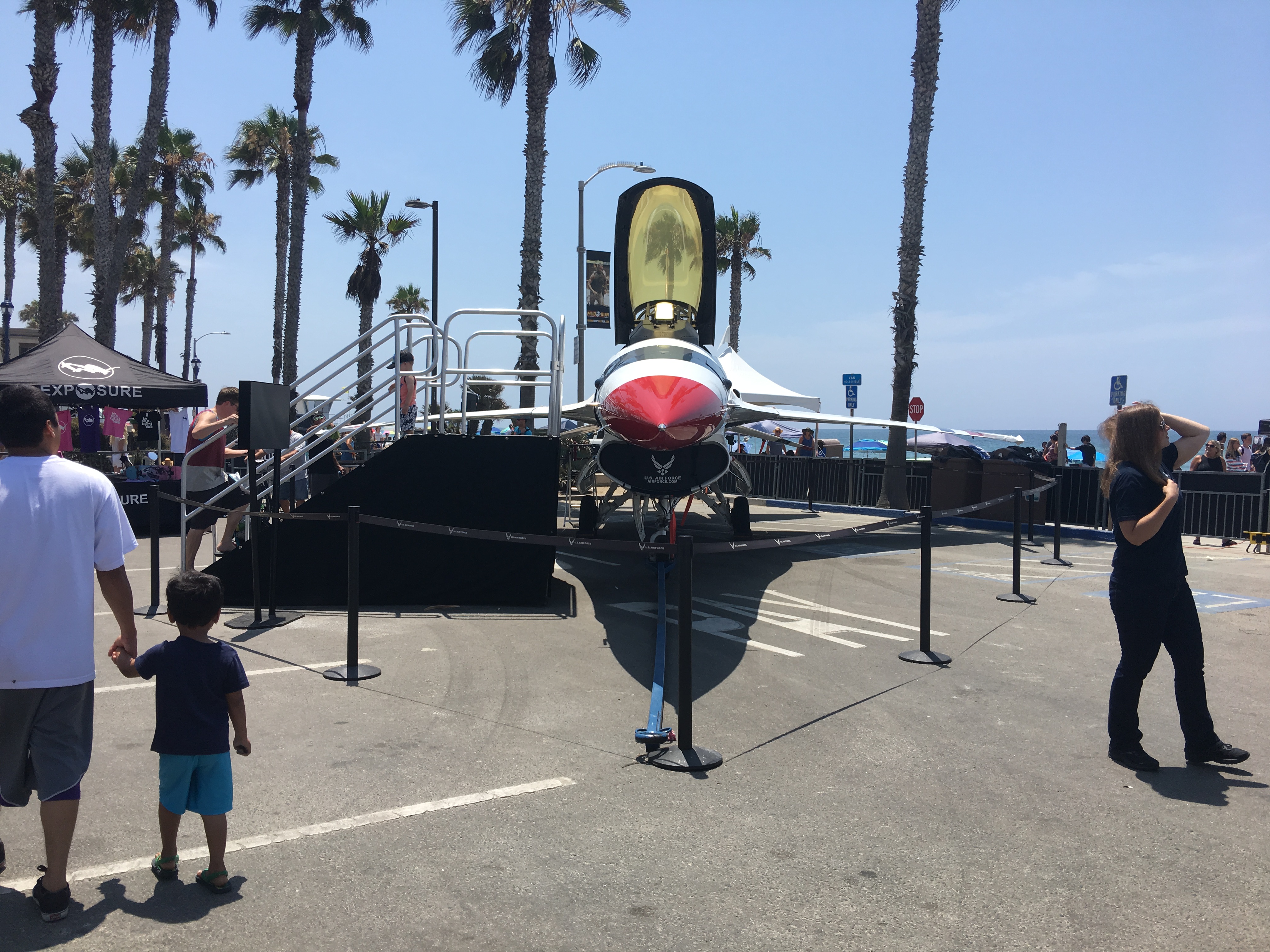 went together at Neons Supergirl Pro.  The plane above was part of the Air Force exhibit.  Other exhibit/events going on throughout the weekend included the Supergirl Gamer Pro a competitive female video game tournament focused on supporting women in gaming and Supergirl Skate Pro which this year was a Curb Queens Contest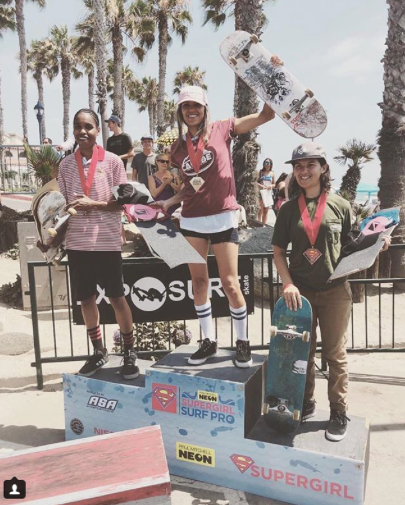 The skate contest on Saturday and a Learn to Skate Clinic on Sunday were both organized by EXPOSURE Skate.
More girls (people) skateboard when they see girls having fun skating and receive encouragement so this was one of my favorite parts of the weekend. Here's some shots from the skate clinic where both girls & boys learned new skills or got on a board for the first time.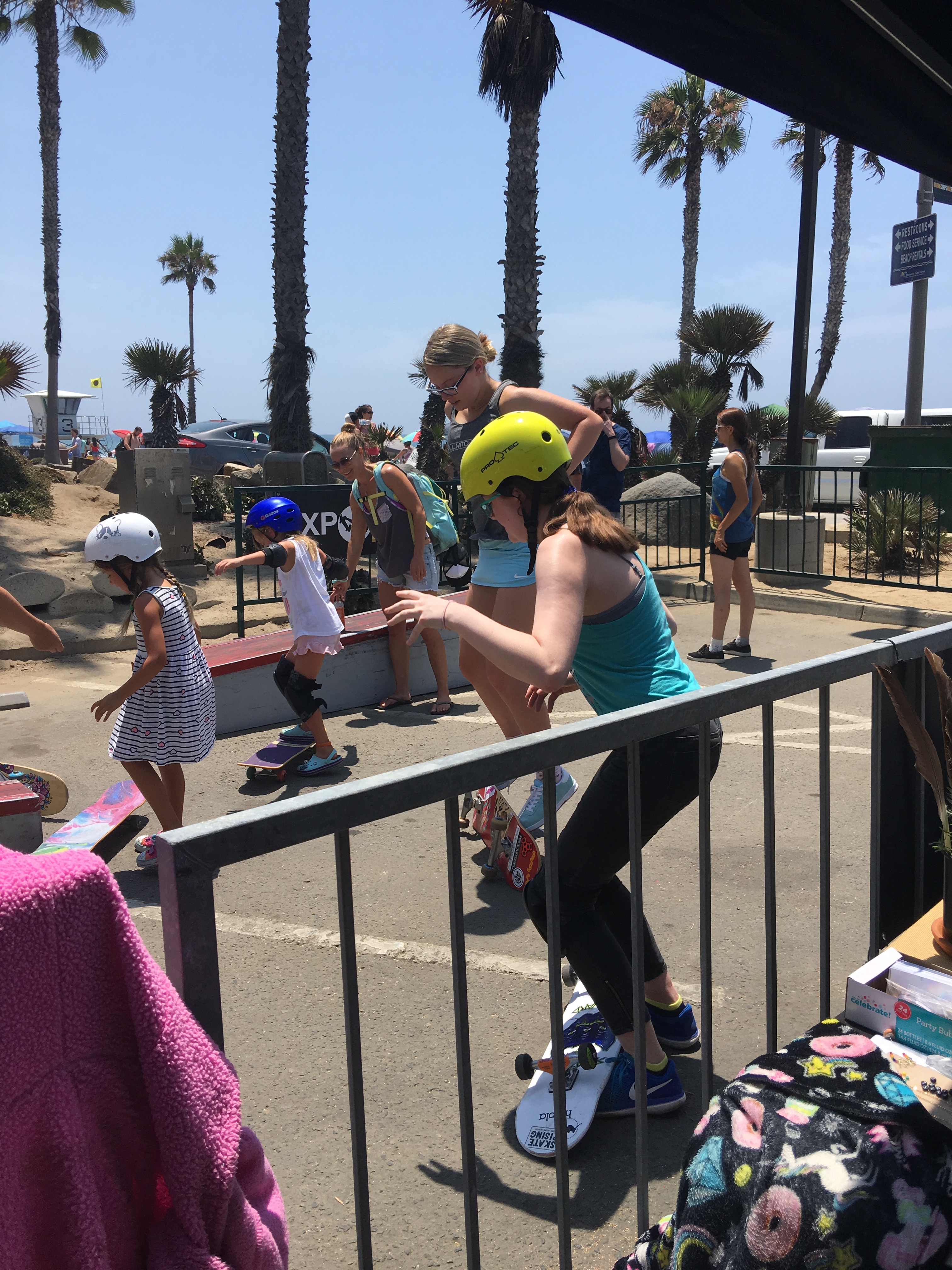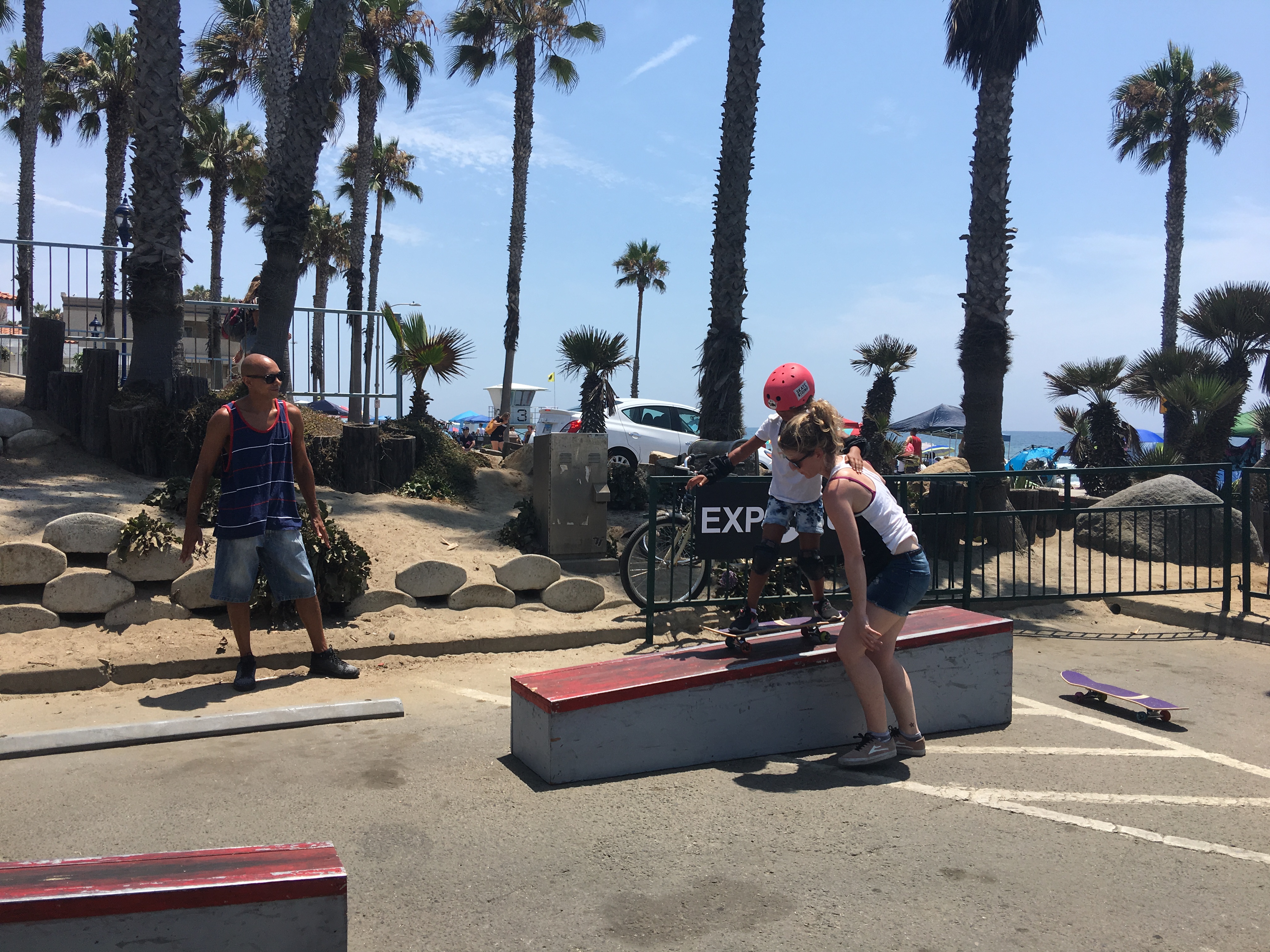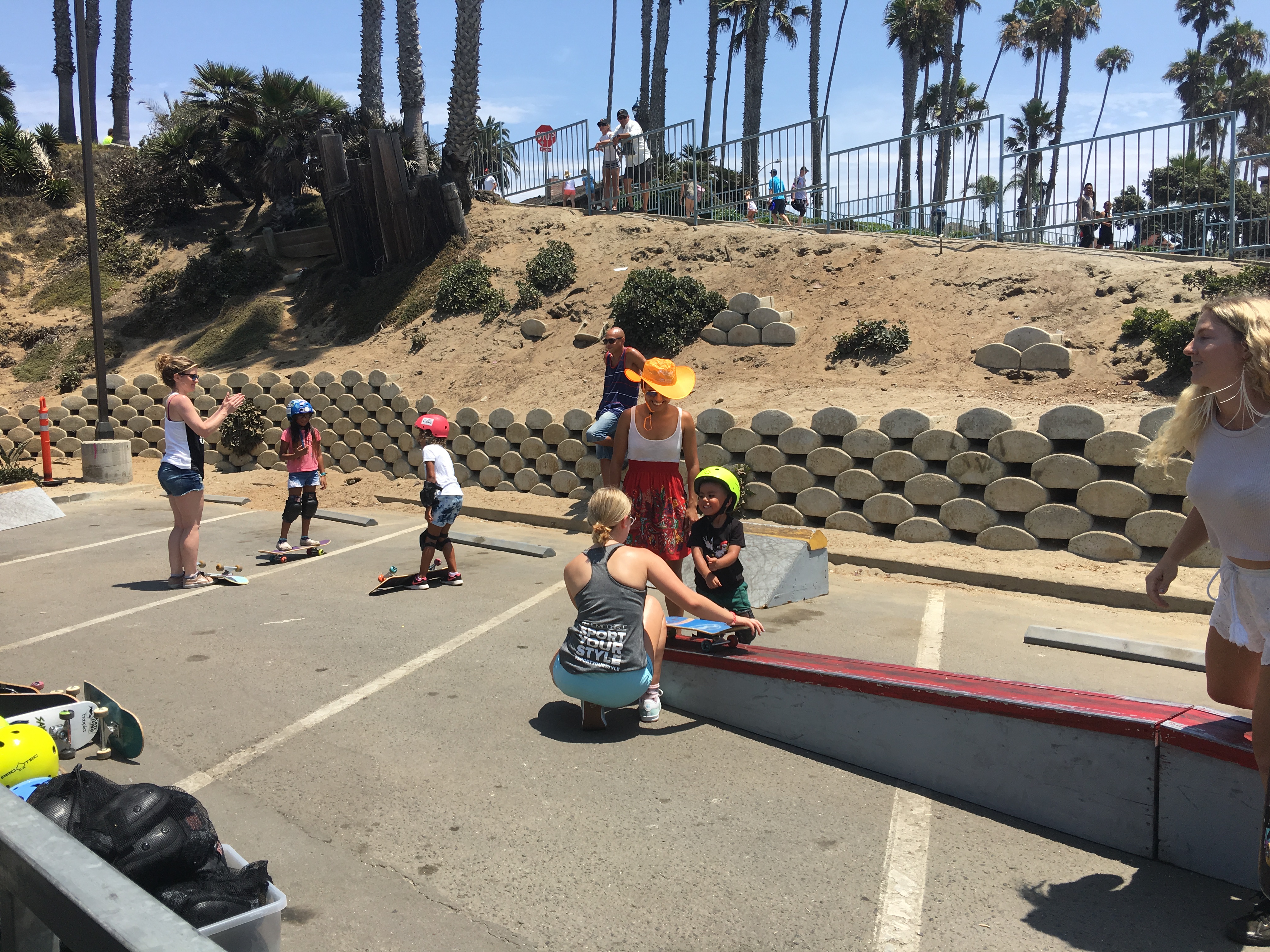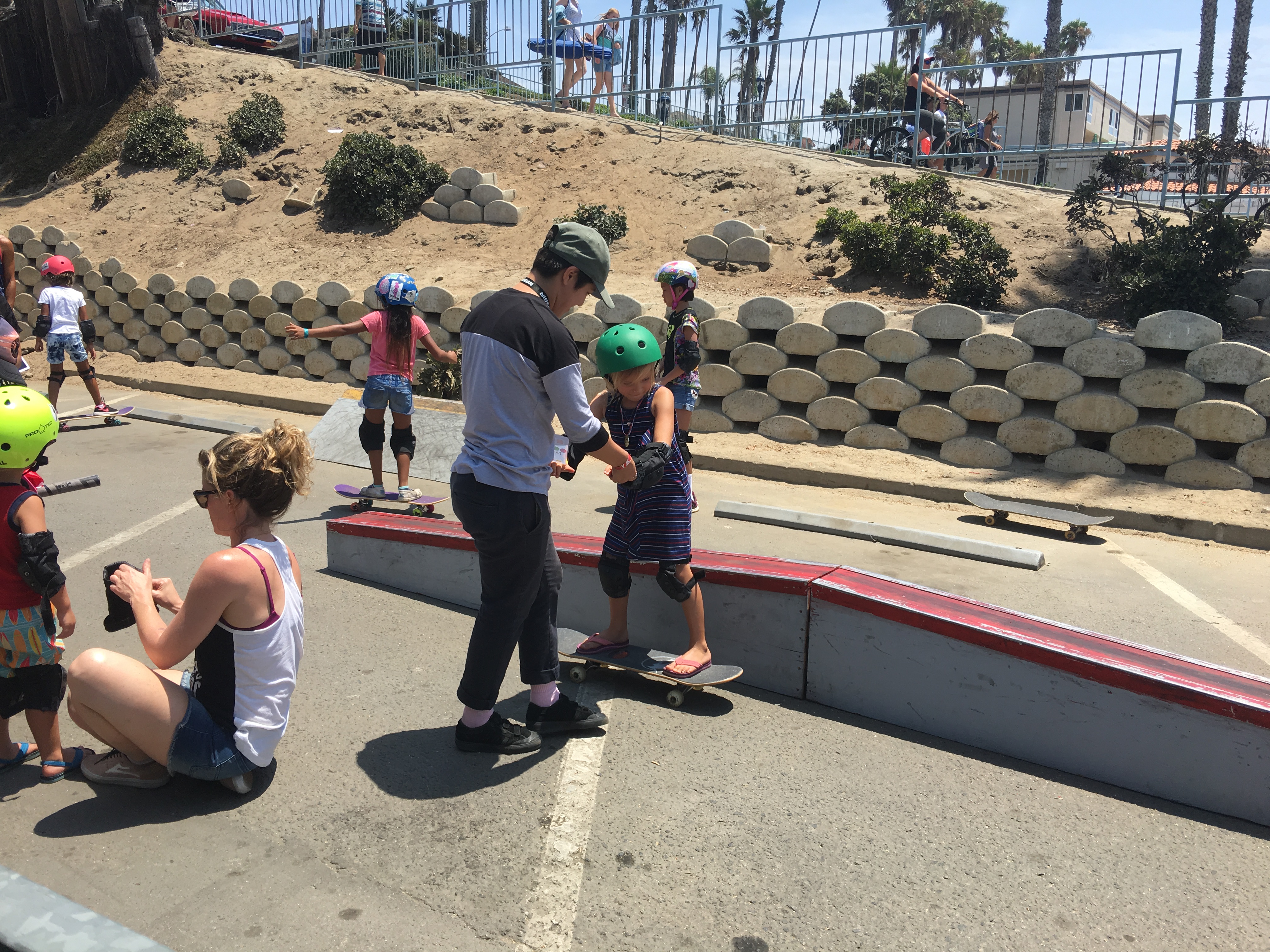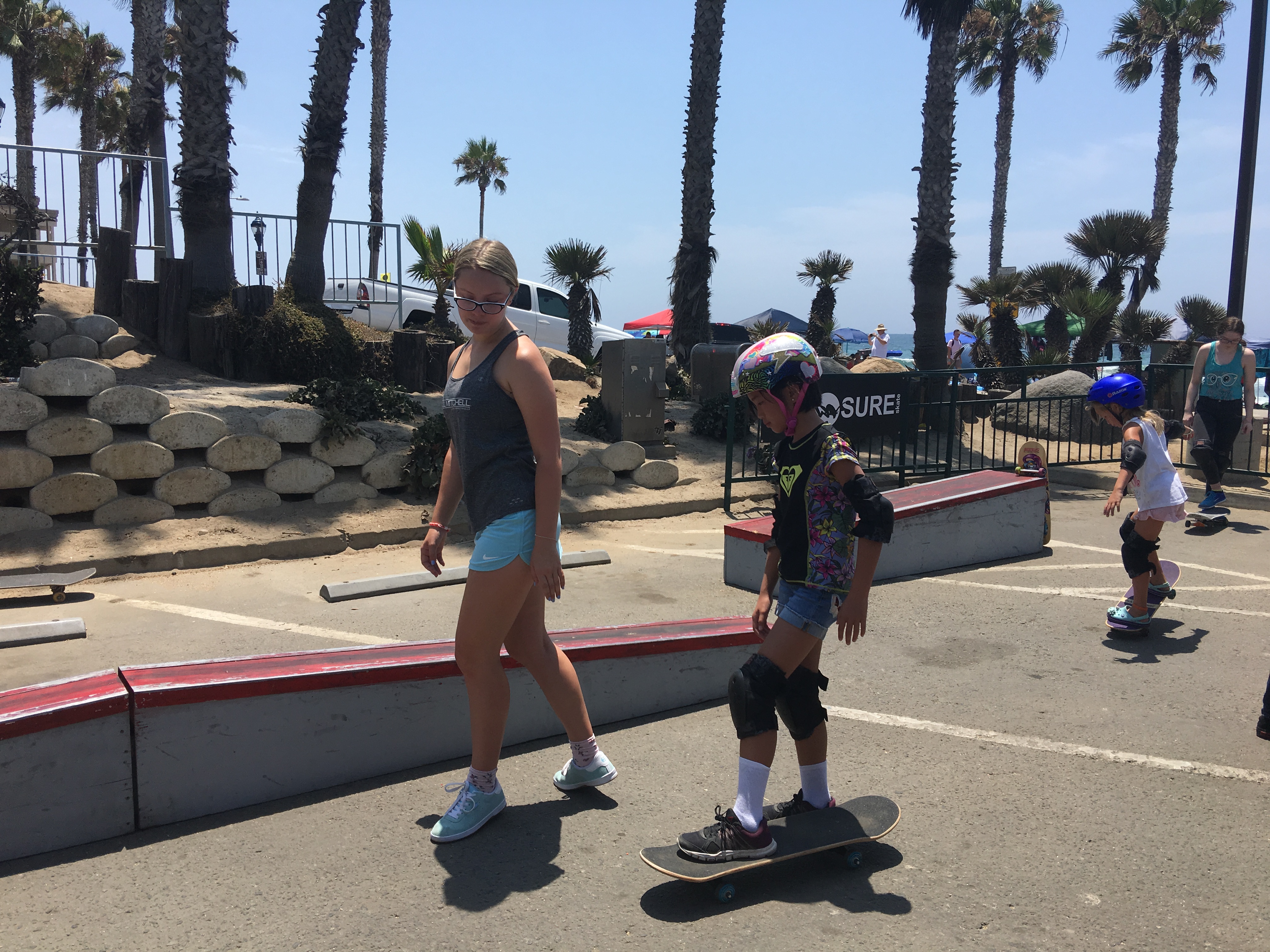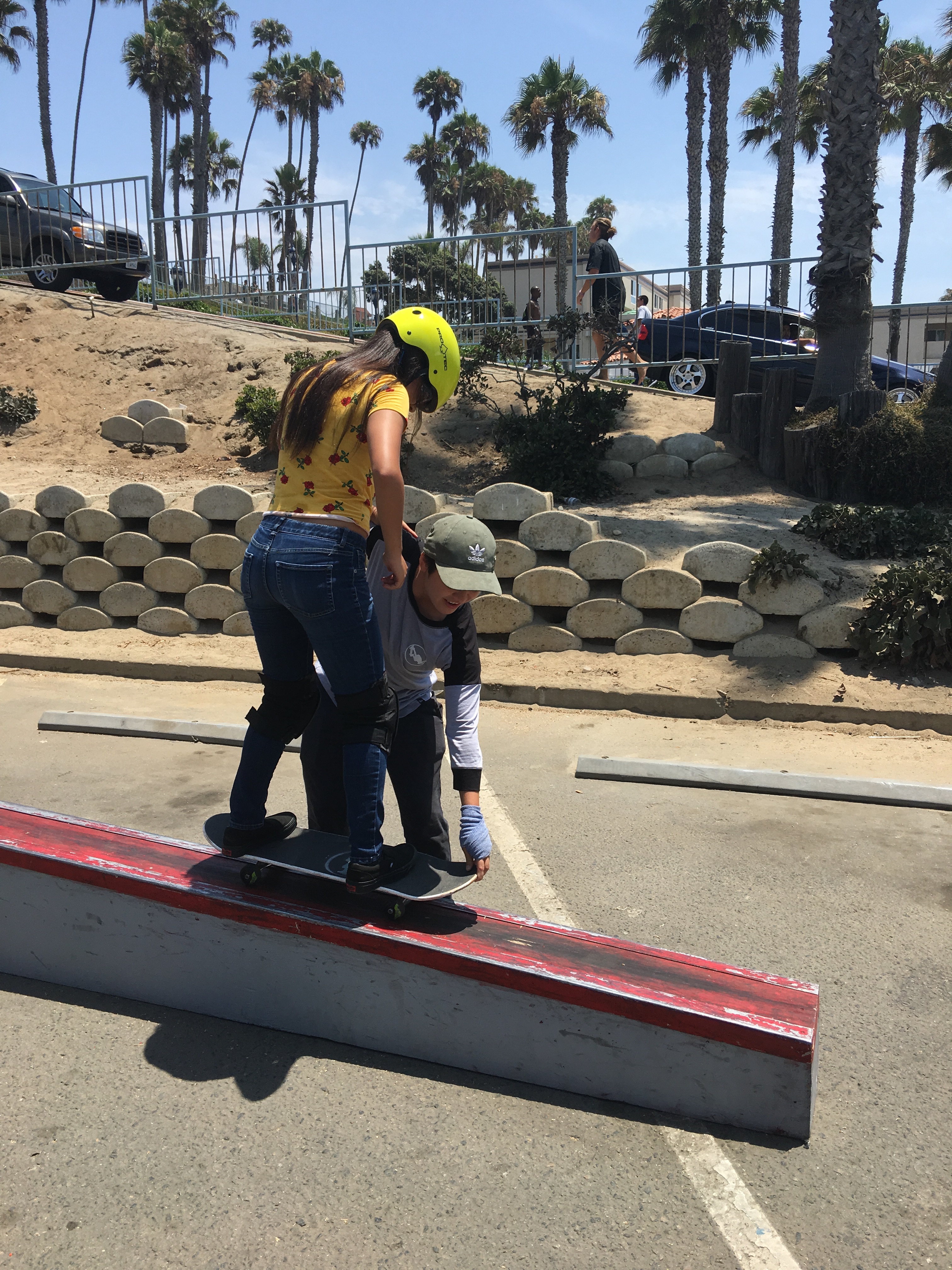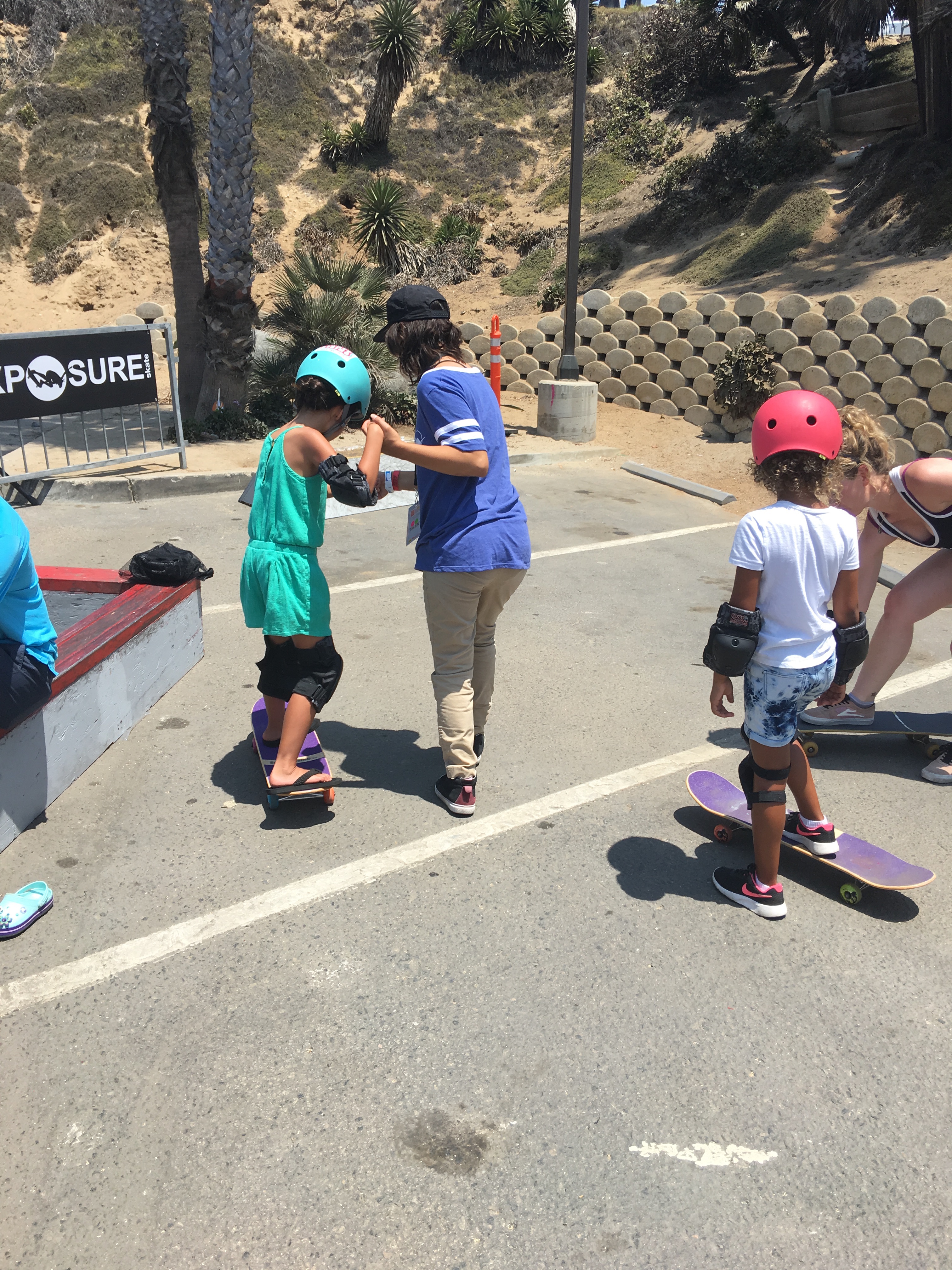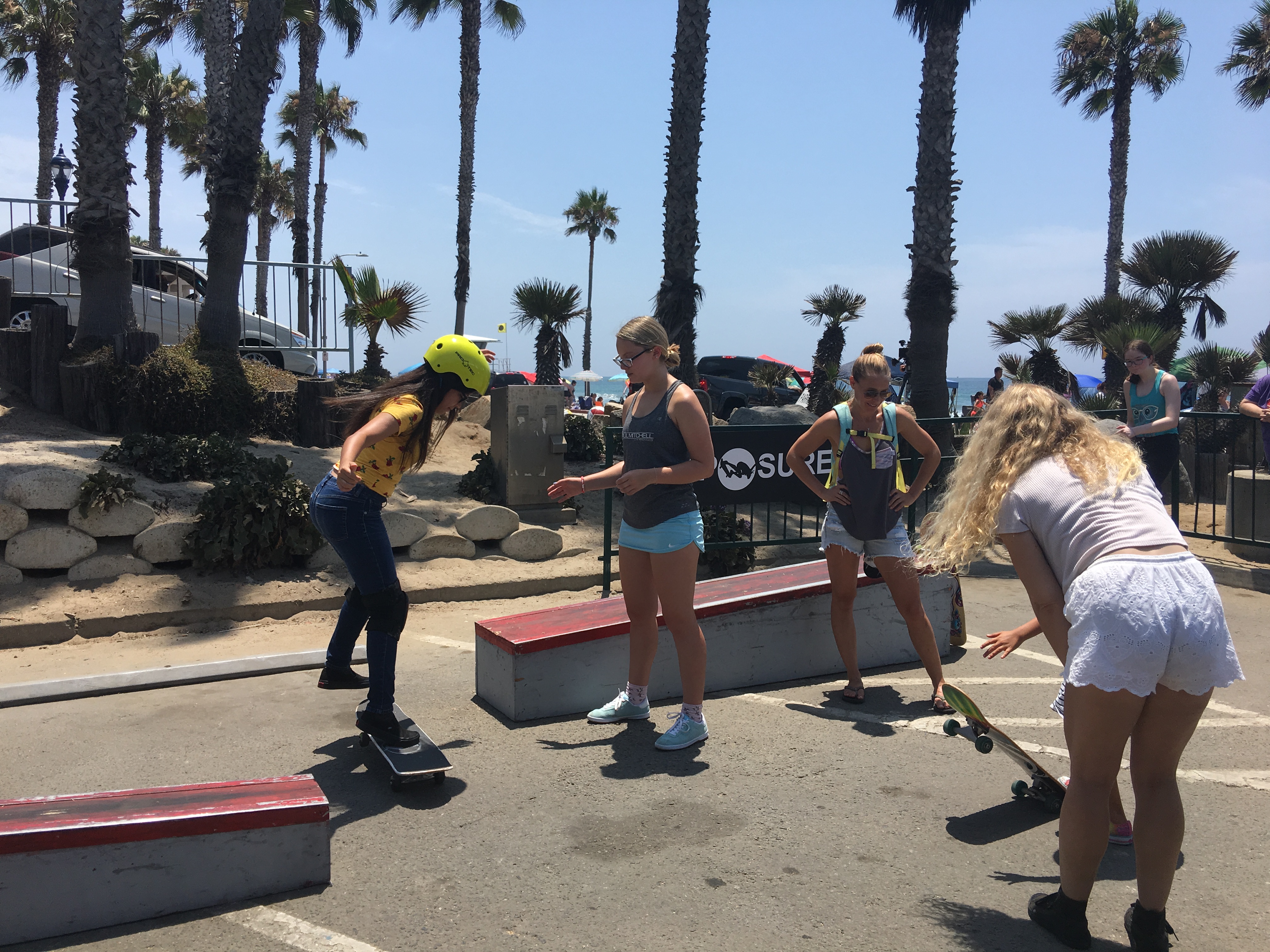 Thanks to EXPOSURE Skate for organizing this and all the volunteers who helped. I hope everyone had a chance to check out @KD.is.kindness.daily which was in the EXPOSURE Skate booth. Sometimes it's helpful to have a reminder that it's always your choice to be kind.  I rely on my Rastaclat bracelet as a reminder to breathe and be responsible for my actions.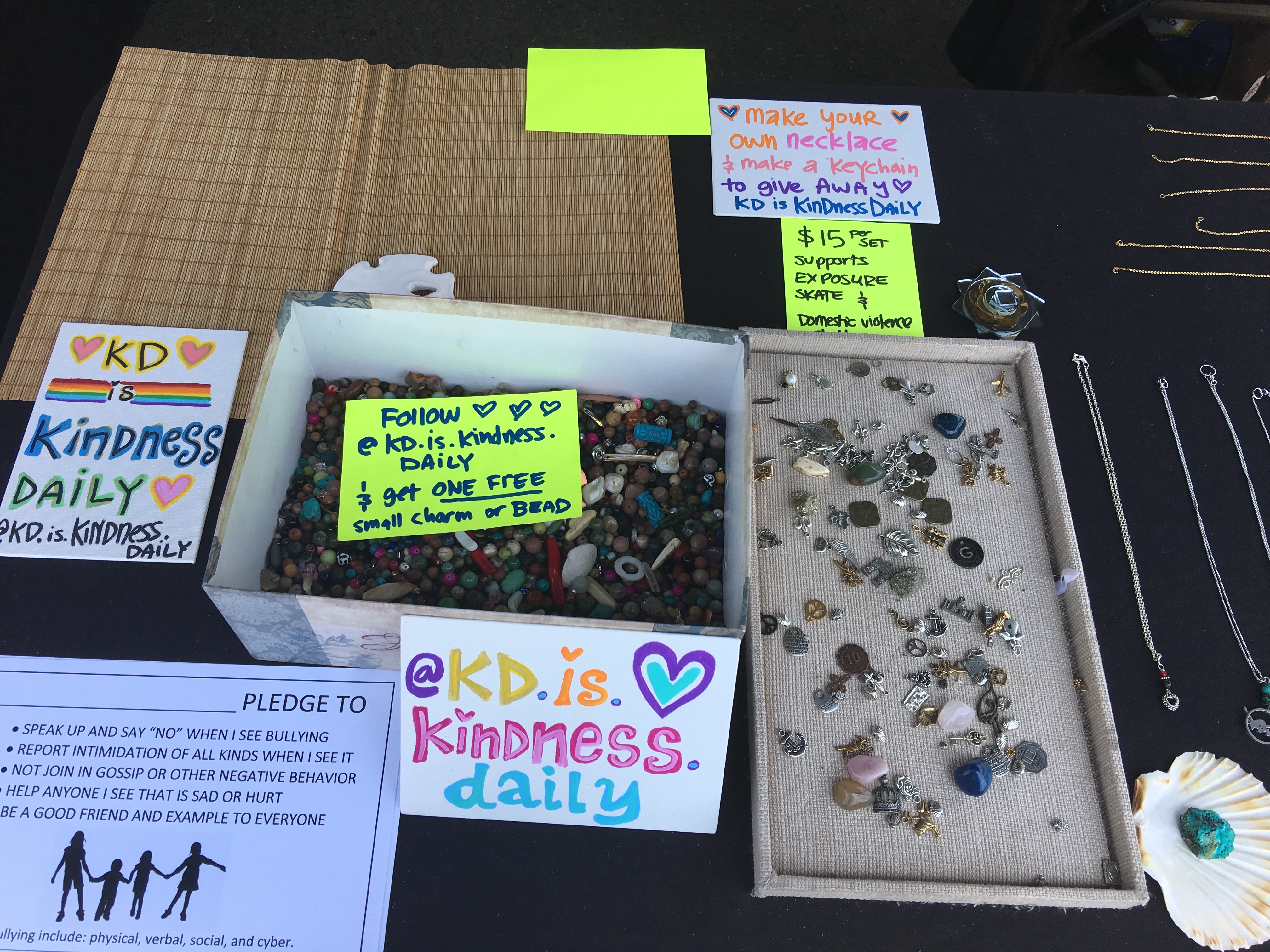 Other popular stops were the beverage booths.  Among the drinks were sparkling water, coconut water, and my favorite Go Girl Energy Drink.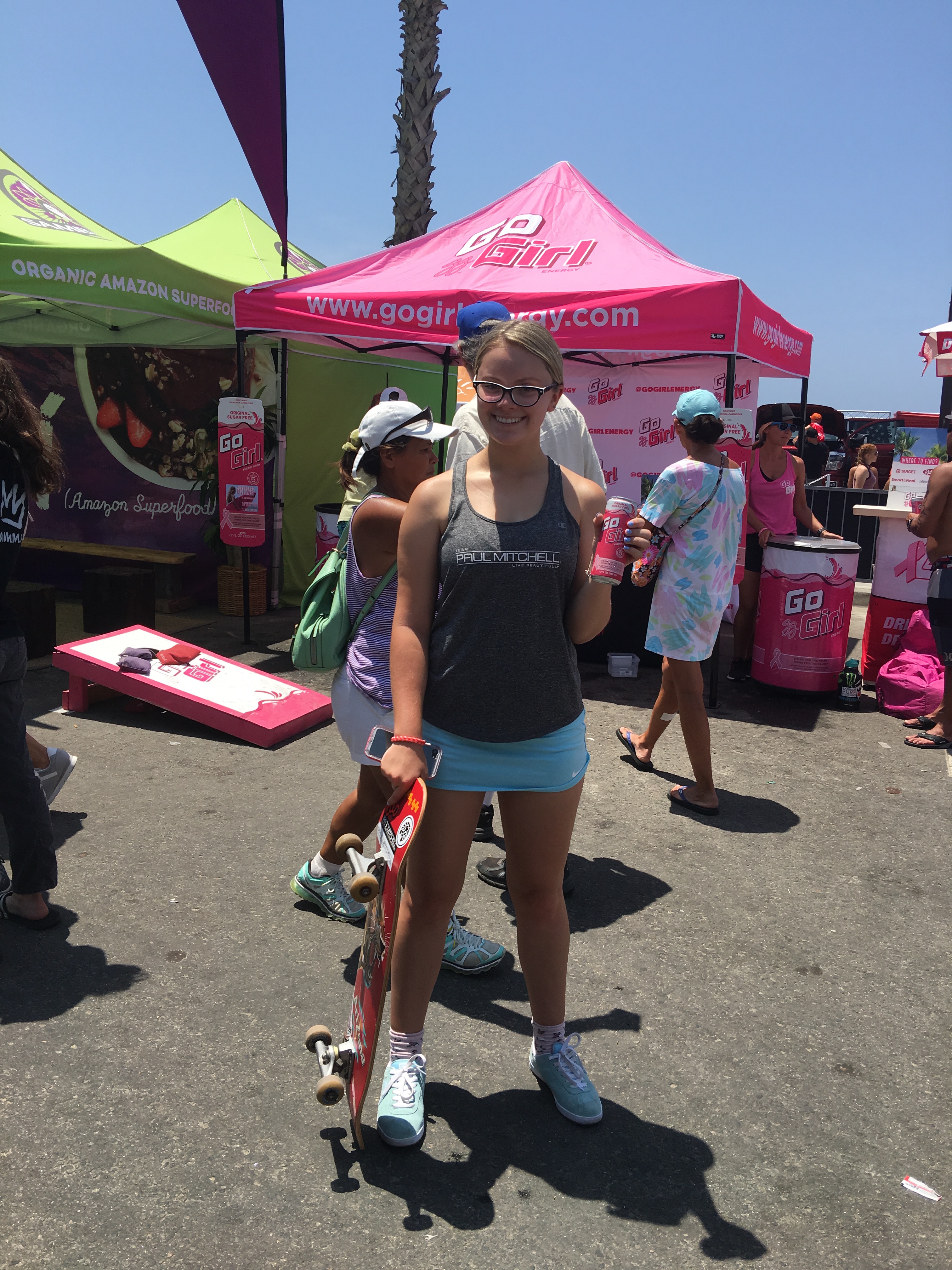 Go Girl is an energy drink for Women, by Women that's tasty, low on calories, and gives back to causes that
raise awareness and funds for Breast cancer and Ovarian cancer research and prevention
I absolutely love when women help women by sharing their success and their knowledge – it's definitely an act of kindness that grows exponentially.  Neon Supergirl Pro realizes this and features a Female Empowerment Panel each year.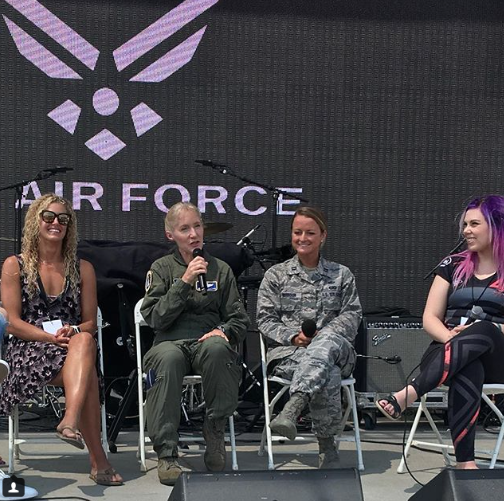 Above this year's panel which included United States Air Force Brigadier General Leavitt (first female fighter pilot), USAF Captain Samantha B. Morrison, Olympian Lindsey Jacobellis @lindseyjacobellis, and PRO gamer & video game developer gamer Stephanie "missharvey" Harvey @stepharvey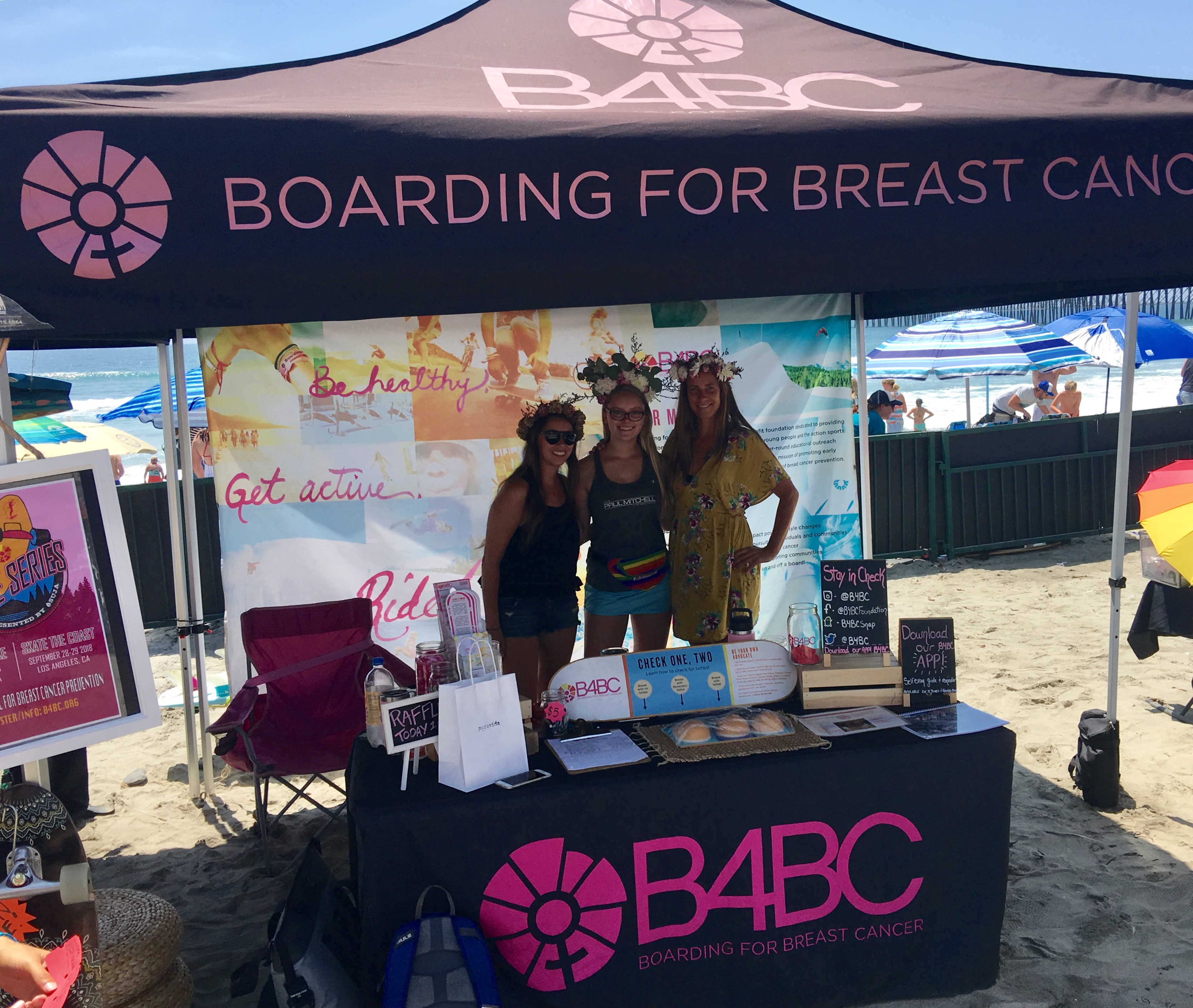 B4BC aka Boarding for Breast Cancer is another strong example of women sharing knowledge to help others.  They believe
in empowering young people to be their own best advocate in breast cancer prevention by equipping them with the tools they need
In addition to sharing knowledge and tools they make staying active fun by organizing some of the raddest skate events.  Two events are coming up quickly and I'm totally bummed that I'll be out of the country during the first one.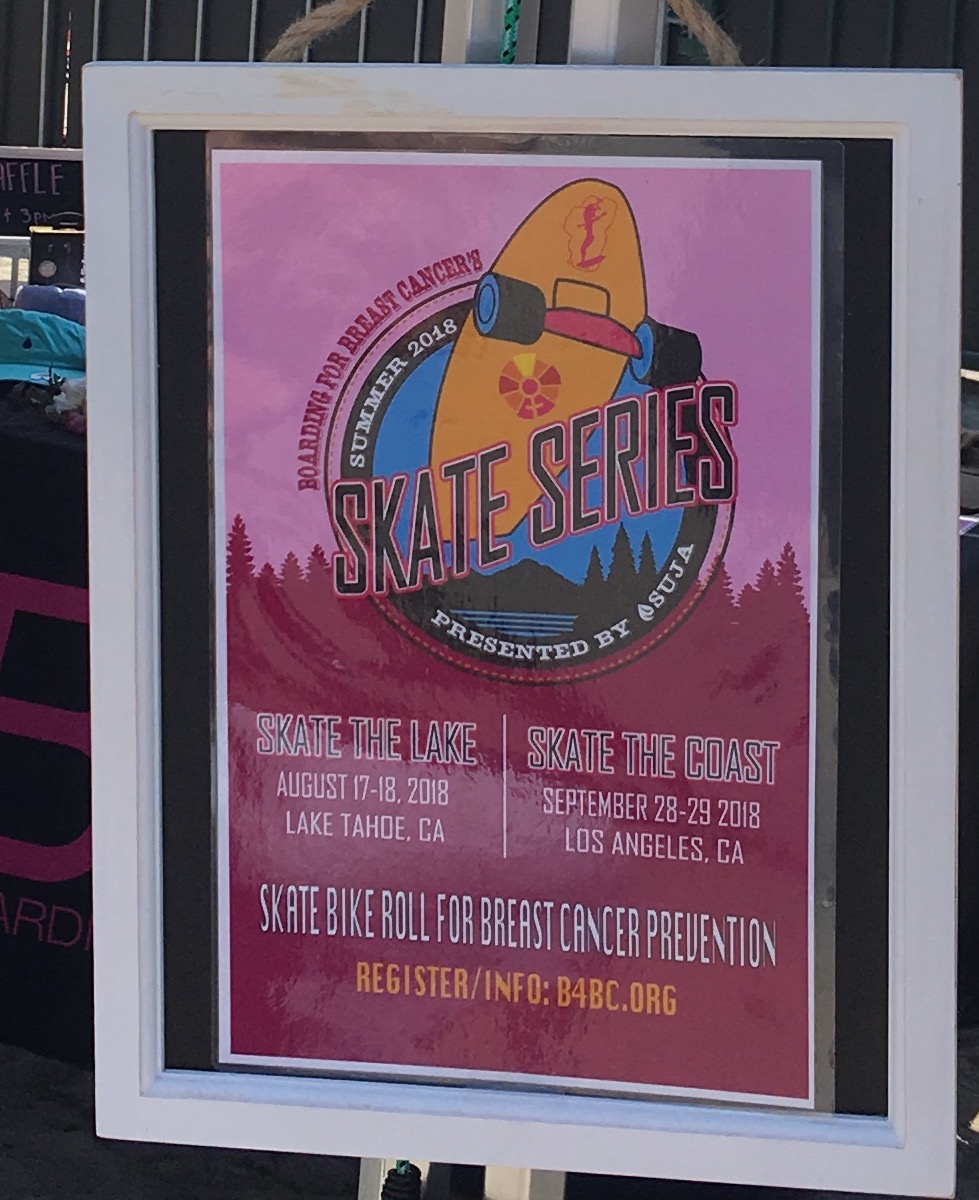 I would absolutely love if girls shared their stories from the Skate the Lake event coming up August 17 – 18 in Lake Tahoe.  It's their 14th time going 28 miles where skaters, bikers, scooters all are welcome!
That's a wrap for the recap, however, it's just a glimpse so be sure to check out the Supergirl Pro IG and check out hashtags like #neonsupergirlpro.
I hope this event inspires those who attended and heard about it to act with kindness, believe in themselves, and work for their goals because we are all born Super Girls. We just need to put our cape on & fly!