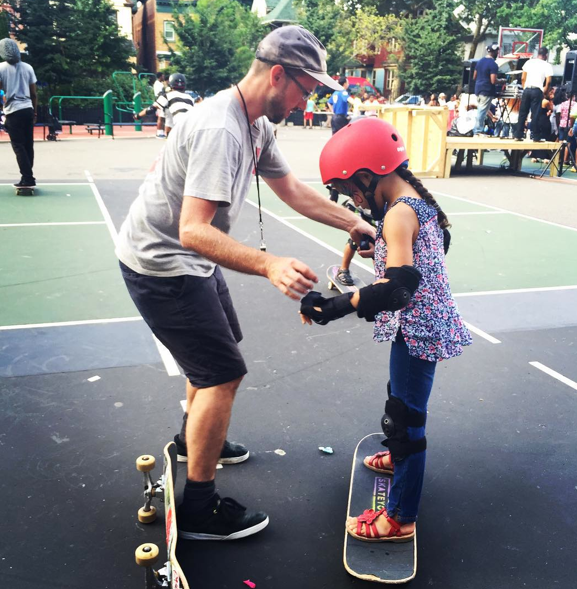 You know you're at a stylish community BBQ when it offers a skateboard clinic.  That's exactly what the 71st Precinct did in this photo from okbana taken at the Parkside Playground.
If you want to know more about Skate Yogi  who put on the clinic check them out through the link.  Or go through okbana's bio as he's the founder.
As for this photo – so much style – red helmet matching the sandals – and yes when you're having fun skateboarding you can where sandals!  Looks like she's getting excellent instructions & she'll know when it's time to get serious skate shoes.
Keep it stylish on & off the board – hope to see more pictures from skate clinics soon!