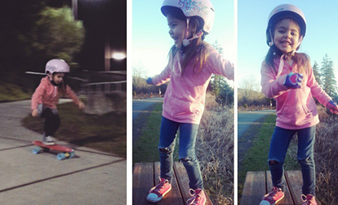 This skating fashionista can be found at sajo360. In between runs she dances – stretching is important in any exercise!
Someone recently questioned my skating ability and asked "who are you to say girls can skate for fun & fashion?"
I say "who am I not too!"
Supporters keep sharing your pictures. More girls skateboard when they see girls skateboard.