This holiday season I want to challenge everyone to think beyond traditional or trendy gifts. I'm a huge supporter of shopping for unique gifts.
I'm also a huge supporter of buying gifts that give back. Note that none of the gifts I'll be mentioning throughout the season are paid endorsements. If I'm blogging about a gift idea, it's because I saw it and said WOW.
First up from Skateboards for Hope: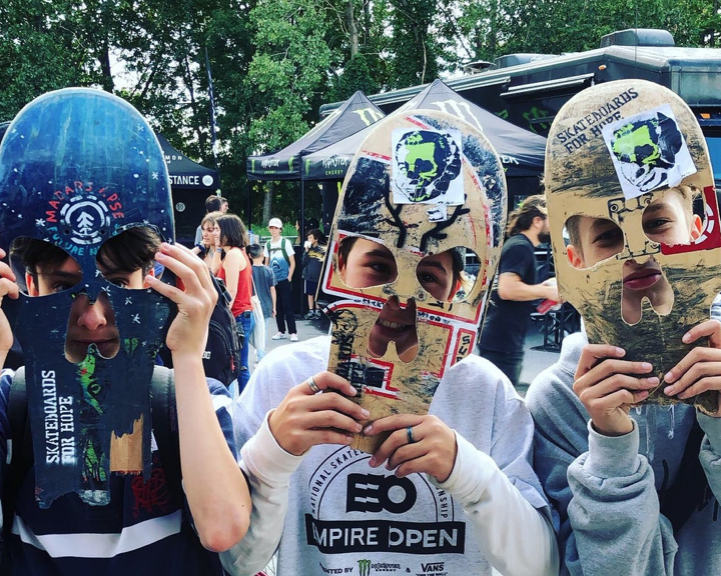 I like the look of decks on the wall, but I'm really liking the idea of skate deck masks on the wall.
Regardless of how you feel about skate deck masks, check out Skateboards for Hope.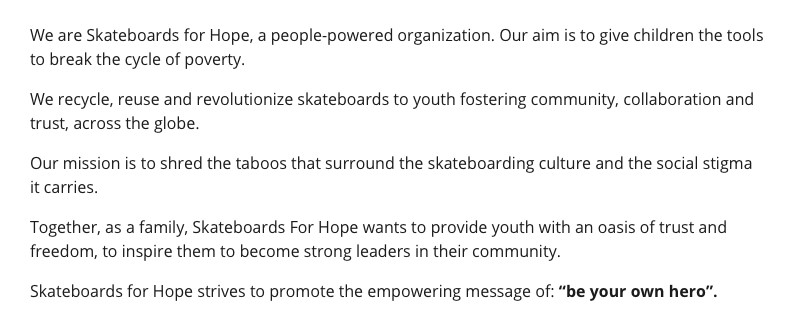 I encourage girls to skateboard because the skills you learn on the board will help you off the board. But the truth is you need a board to skate. So, if you have the opportunity to help someone who otherwise would not have access to a board – well that's an awesome gift.
Stay tuned for more gift ideas!