I am happy to report back from the Poseiden Foundation about their 11th annual Ladies Day at the Berrics event!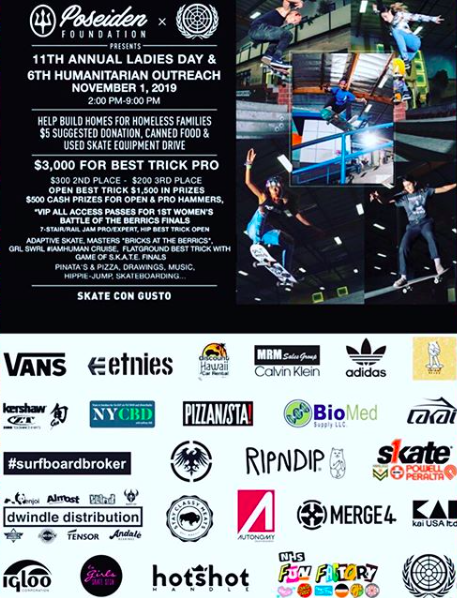 "Poseiden aims to teach youth to believe in themselves and to fulfill their dreams by creating life changing experiences through empowerment, love, and support [through skateboarding]."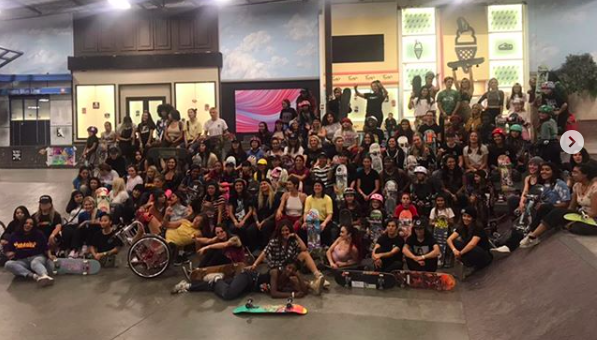 For the competition part, the highlight of the event was the masters' division "Bricks at the Berrics" contest and Adaptive Skate.
The adaptive skate contest was created so that a female on any type of wheels could participate. Alyssa Montenegro, from USA a Paralympic athlete, won the Adaptive Skate Best Trick.
Natalie Das, from USA in masters' division, won "Bricks at The Berrics",  Kaya Isa from Japan, an Olympic hopeful, won both Open Best Trick and Game of S.K.A.T.E., Margie Didal, from the Philippines another Olympic hopeful, won the 7-Stair Pro!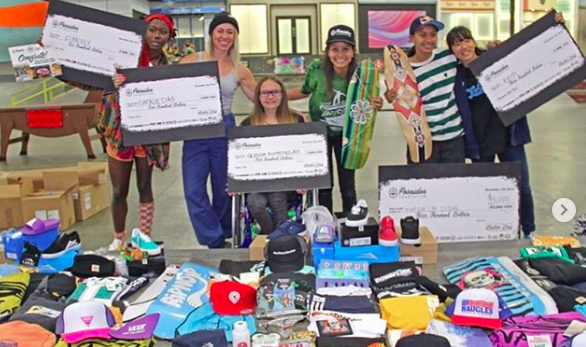 The day was ended with a Hippie Jump contest where FireFly jumped over 4' high!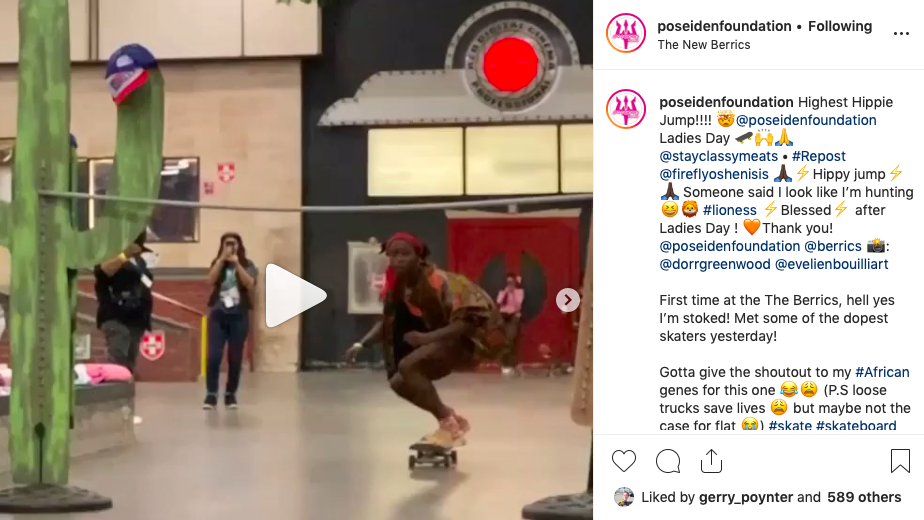 For more videos and pictures you can find Poseiden on Facebook, Instagram, and Vimeo using @PoseidenFoundation.
You can also participate in Posiden's events or the 2020 Ladies day at The Berrics by contacting: volunteer@poseiden.org.