I've been guilty of hoarding. Yes, sometimes the closet gets filled with clothes I no longer wear. Which is wrong – wrong – wrong. Just because I'm not wearing it doesn't mean it's not right for someone else.
I'm lucky that my younger brother, Wyatt works at the local resale shop – the CRC. So it's easy for me to pack up the clothes I no longer wear and donate them.
Now it's just as easy for everyone. I'm not sure how long this program has been running, but I'm super excited to blog about it.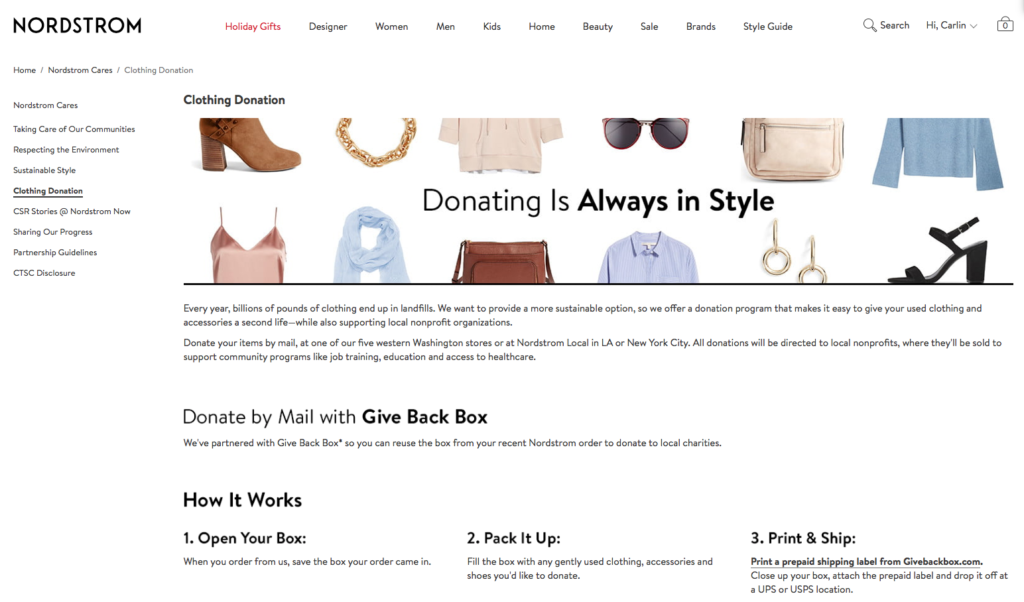 The next time you order something from Nordstrom, a gift for yourself or others, challenge yourself to fill the box (with something you're no longer wearing) and send it back.
There's a million reasons why you aren't wearing something – it doesn't fit, it's not your color, it reminds you of a bad date, bla bla bla – whatever, let it go & do some good.
Click here to find out the details of this wonderful program Nordstrom has with Give Back Box. If you're in certain areas you can donate directly at Nordstrom (not in San Diego yet).
It sounds simple and receiving a box is definitely a reminder of how lucky you are so take the next step and share the luck by donating what you're not wearing.
Whether you give this way, or through your local community program, please take the time to remember that hoarding does not help you and letting go can help others.