Skate Like a Girl SF Bay is currently fundraising to bring weekly skate sessions and clinics to their area starting June 2017.
You can join GoPro in helping them by going to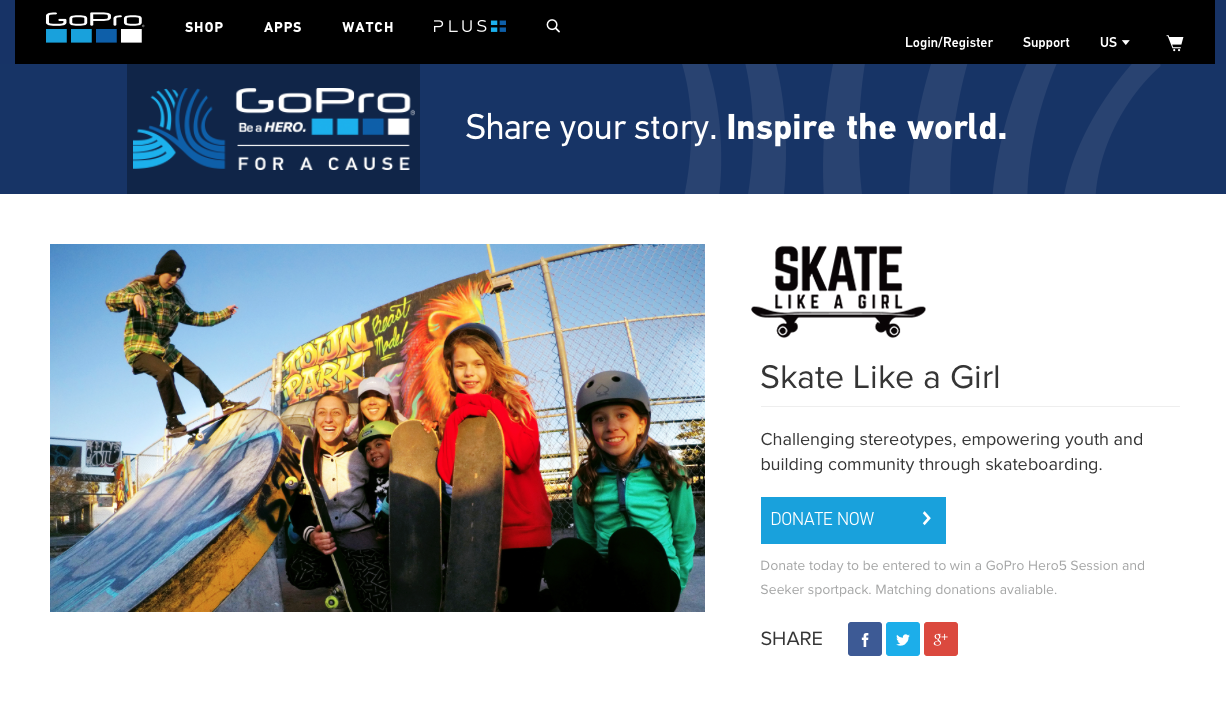 At Skate Like a Girl, people of all genders feel included, empowered and challenged within a safe space to fall down and get back up to master their challenges.

Skate Like a Girl programs include after-school enrichment programs, free summer clinics for kids, the Youth Employment Skateboarding (YES) teen volunteer program and Ladies' Nights.

Skate Like a Girl is fostering an inclusive culture through these diverse offerings by teaching confidence, leadership and social justice through skateboarding. This unique cultural shift toward diversity and inclusion isn't happening within a bubble. The work of Skate Like a Girl bridges the gap between existing skaters and those traditionally underrepresented at skate parks.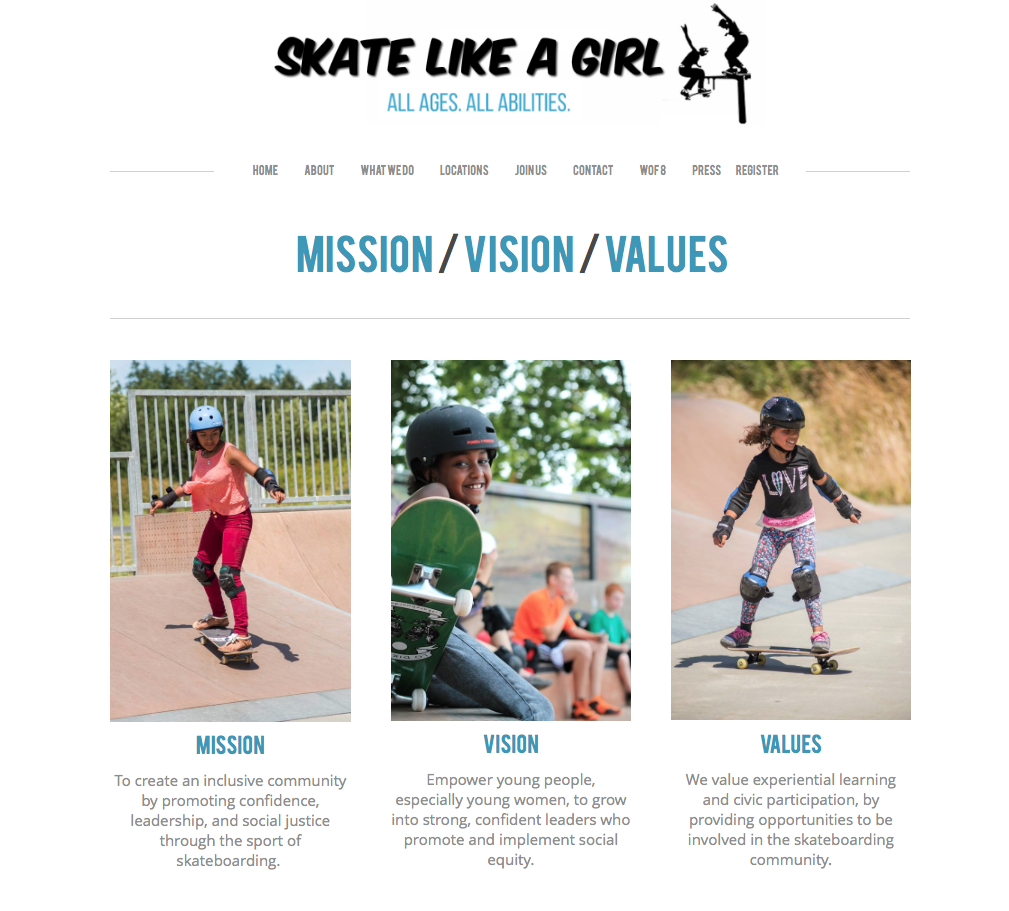 There are Skate Like a Girl chapters is Seattle, Portland, and SF Bay.
I had the chance to ask Kim Woozy of Mahfia TV who's the volunteer Director of the Skate Like A Girl San Francisco Bay Area chapter some questions.
Does the Skate Like a Girl fundraising campaign with GoPro benefitting all Chapters or just the San Francisco/Bay Area chapter?
Kim:  This particular fundraiser is for the San Francisco Bay Area chapter.

There's a large community in the SF Bay Area that's interested in girls skateboarding and that will benefit from Skate Like a Girl services.  That's why I'm working with amazing individuals like Ashley Masters to grow the SF Bay Area chapter of Skate Like a Girl.
How did Skate Like a Girl and GoPro meet?
Kim:  I introduced GoPro to Skate Like a Girl when I spoke at GoPro's Women's Summit this past fall.

I have been involved with Skate Like a Girl for years and Mahfia TV is a media partner for events like Wheels of Fortune.
Wheels of Fortune is a weekend of girls coming together to celebrate skateboarding through competitions, skate jams, and events like scavenger hunts.
Was the dollar for dollar donation match with GoPro only on March 8th ?
Kim:  The $1 for $1 matching is for the entire campaign, which is currently still running. Make a difference and donate today!
What's the best way for girls to stay informed & sign up for the summer skate sessions and clinics?
Kim:  The SF Bay Area is building it's infrastructure so the best way to stay informed is to follow us on social media.

If you're interested in volunteering shoot us a message through social media or [email protected].
Skate Like a Girl SF Bay Area Volunteer Crew:
(L to R, Back to Front)  Kim W, Cori S, Ashley M, Annika B, Lil D, Nicole J, Ashley H. 
For the Seattle and Portland chapters you can sign up on-line.  There's information on camps (Register Tab) and how you can sign up to volunteer (Join Us).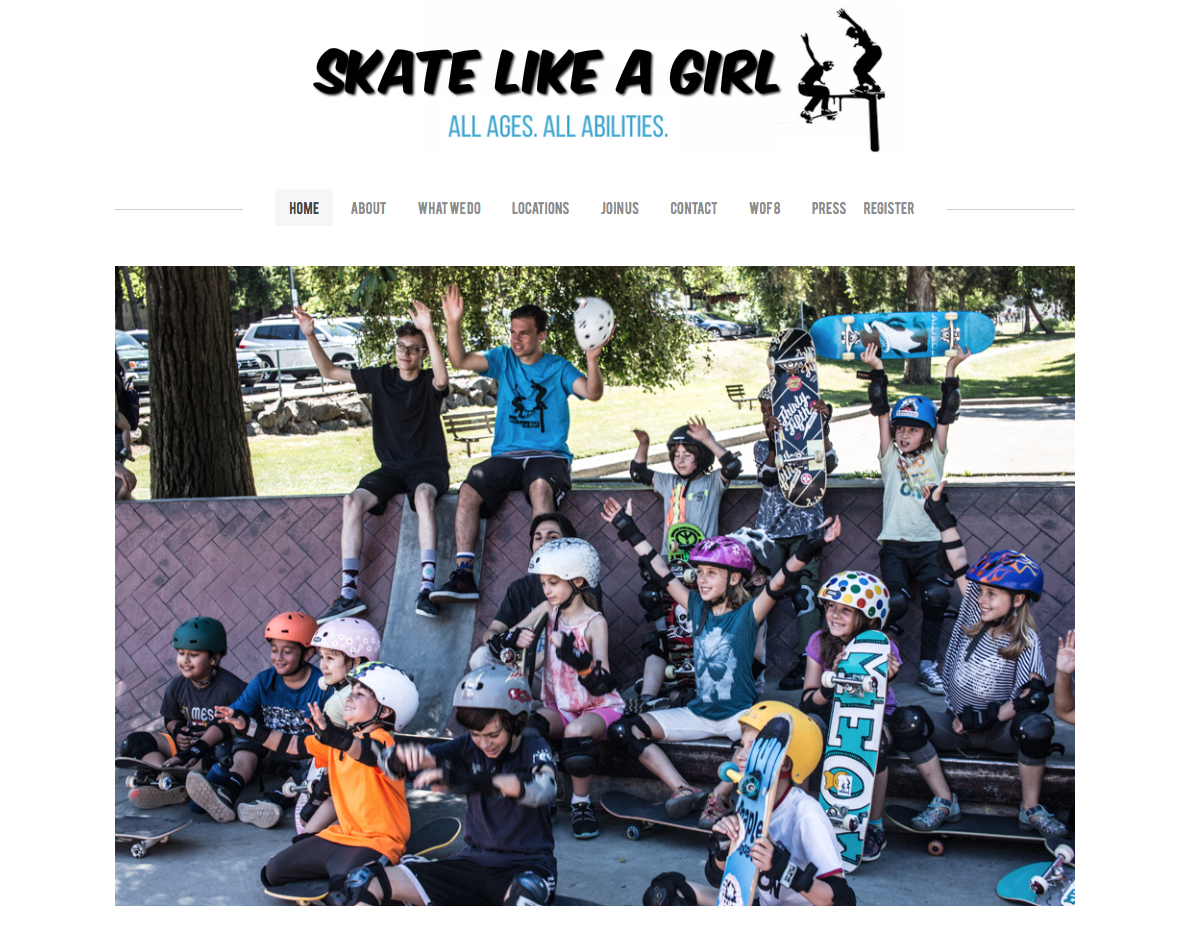 The SF Bay Area sessions and clinics will be at rotating parks from June – September.

Before the summer, we have a May 20th event at Proof Lab!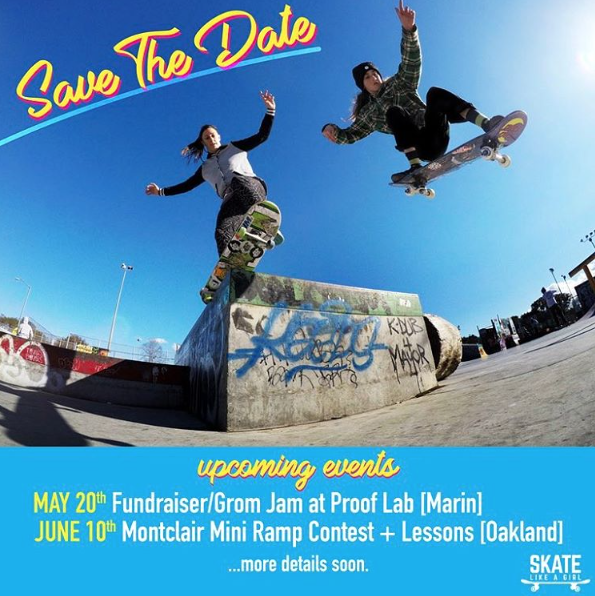 Thank you so much Kim for taking the time to explain how Skate Like a Girl SF Bay Area is growing and all the exciting things we should be on the look out for.
Thanks also to everyone who shares their time & talents so organizations and events like this can happen.
If you want to share your skateboarding stories just let me know.  More people really do have fun skateboarding when we encourage each other and share what we love about skateboarding.