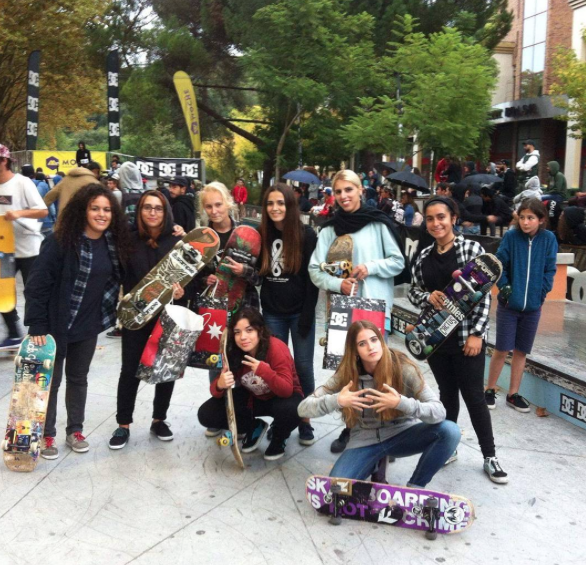 The above picture from Sk8GirlsCrew is captioned
Finally we girls managed to have the female category in a skateboarding competition.  We are here & we came to stay.
Sk8GirlsCrew is in Portugal.
Girls have the power to change the world.  Where ever you are, if you have a story of how you're keeping it stylish on & off the board – making the world a better place through acceptance & equality – share your story.  Empowered girls inspire other girls to follow their passions and change the world.
Below some of the girls of Sk8GirlsCrew follow them on IG to see more.