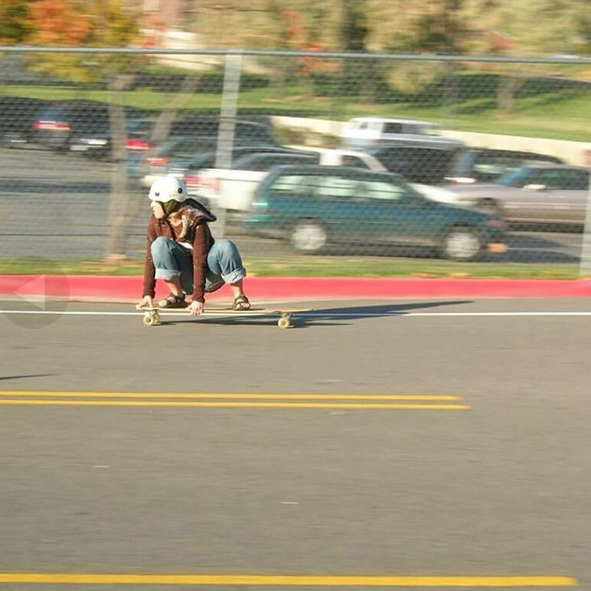 Whitney Montandon shares this video and the following story
TBT to this day in 2007 when I placed 3rd in a long boarding competition. I was the only girl and after wards had guys asking me about the details of my board and I was like…Uhhh it just came this way when I bought it hahahaaha. Fun Fact I met my husband at this comp!
Of all the stories I share – the love stories are extra special.  The ones where the girl was the only girl – love those too because change can be beautiful.  And of course I love the stories where girls encourage each other.  So please share your skateboarding stories because more girls do skate when they see stylish girls skating.