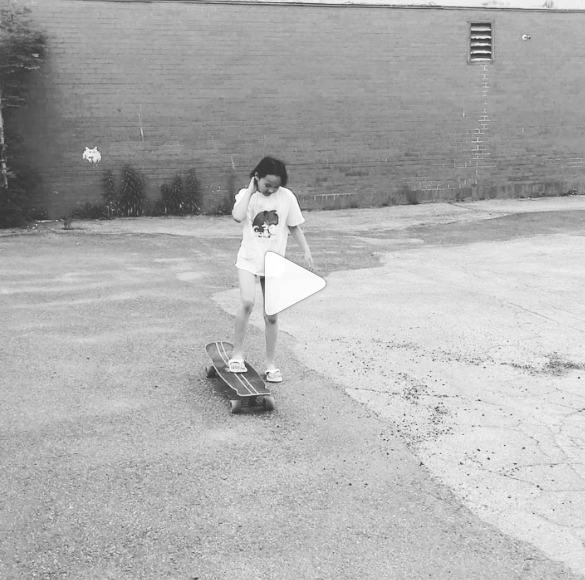 Tim share's this video with the caption
She's trying.
I'd go further & say she's doing it.  We all start as beginners which can be scary no matter what you're beginning.  There's so many unknowns when you start anything.
You might fight out you don't like the new "thing" or you might find out it's your passion.  I think when you put it that way, you have ever reason to stop wondering and start doing.
Thanks Tim for encouraging – encouragement has the power to lift others up & give them courage until they find their own courage.