When you look at Nordstrom online you'll see something new – POM POM skateboards or as they're known POP STiCKS.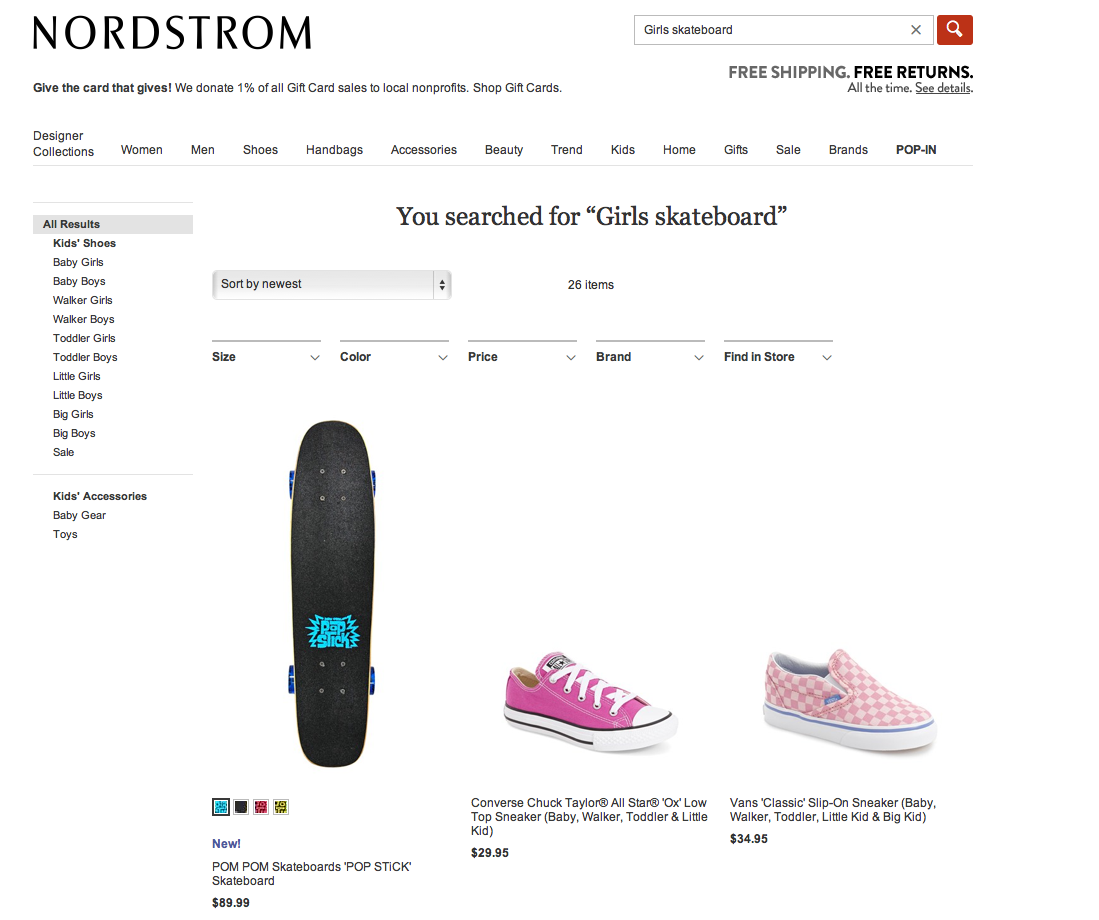 I first blogged about POP STiCKS last November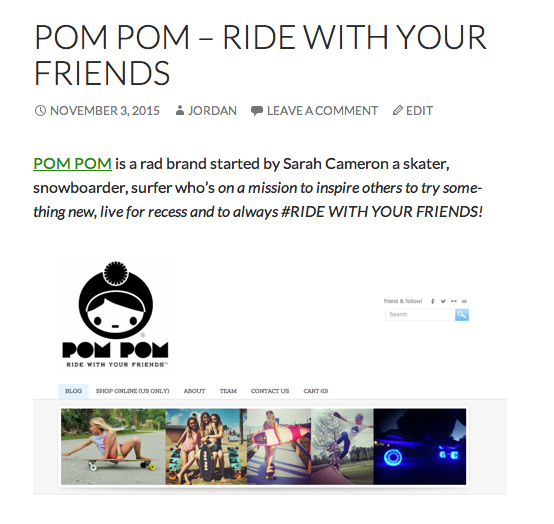 I'm lucky enough to know several POP STiCK Riders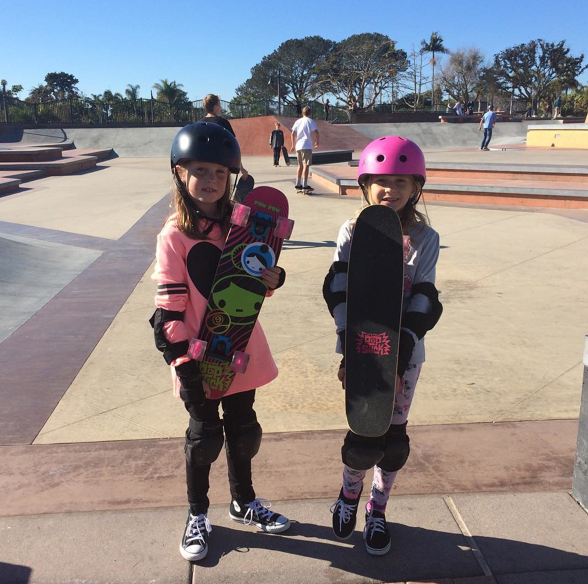 I think it's truly amazing that a board designed with girls in mind is available through Nordstrom because it's such a rad opportunity to introduce more girls to #girlscanskate.
I had to ask Sarah the "Girl Boss" behind the brand some questions.
SK:  First congratulations Sarah – Nordstrom is a fashionista's dream. When I looked on line from Southern California it said not available in stores near me – is it available in some Nordstrom stores?  Which ones?  Or is it just on-line now with plans to be in stores later?
Sarah:  First of all, thank you so much for your support! We are super excited to have the support of Nordstrom. Right now the boards are available online only (with free shipping!) with plans to launch in select stores for Back to School this year. 
SK:  I heard you're having a special Instagram contest to celebrate.  Let's make sure I have it right.
Follow @iheartpompom on Instagram
Repost picture below on Instagram
tag 3 friends
use the #POMPOMNORDSTROM
for a chance to win a #POMPOMPOPSTiCK #ridewithyourfriends (winner announced Friday May 13th)
Sarah:  For the Instagram giveaway, yes, those are the rules 🙂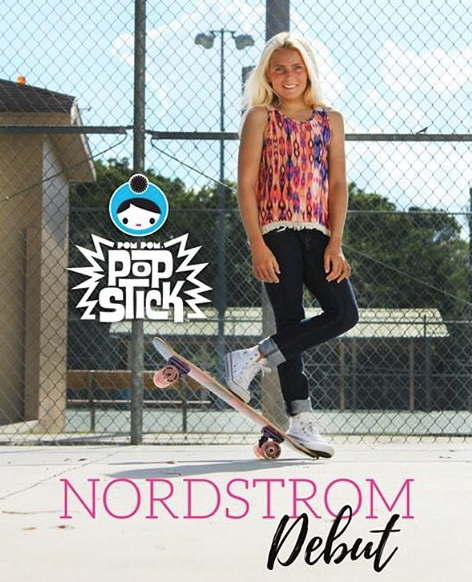 POM POM first began making snow, surf and skate wax in Sarah's kitchen to encourage equal participation and representation in the action sports industry – now you can get the board at Nordstrom or if you're really lucky win won now – good luck.
Thank you Sarah – you inspire me as does your team of riders – please share your pictures riding your POP STiCK because more girls skateboard when they see girls skating and we encourage each other.
Riding with your friends is always in style – #ridewithyourfriends
xoxo Skatingfashionista