Nam-Chi Van is a skate & lifestyle photographer who turns dreams into reality.  So of course she had to be in the series of girls who photograph skater girls.
SF:  How/when did you start photographing skateboarding? Do you skateboard?

Name-Chi:  I used to shoot my friends at the local skate park and town skate spots when I was in high school, but I didn't get serious about it until about three years ago. I've been skating for almost 20 years, so I started shooting skaters after I started skating.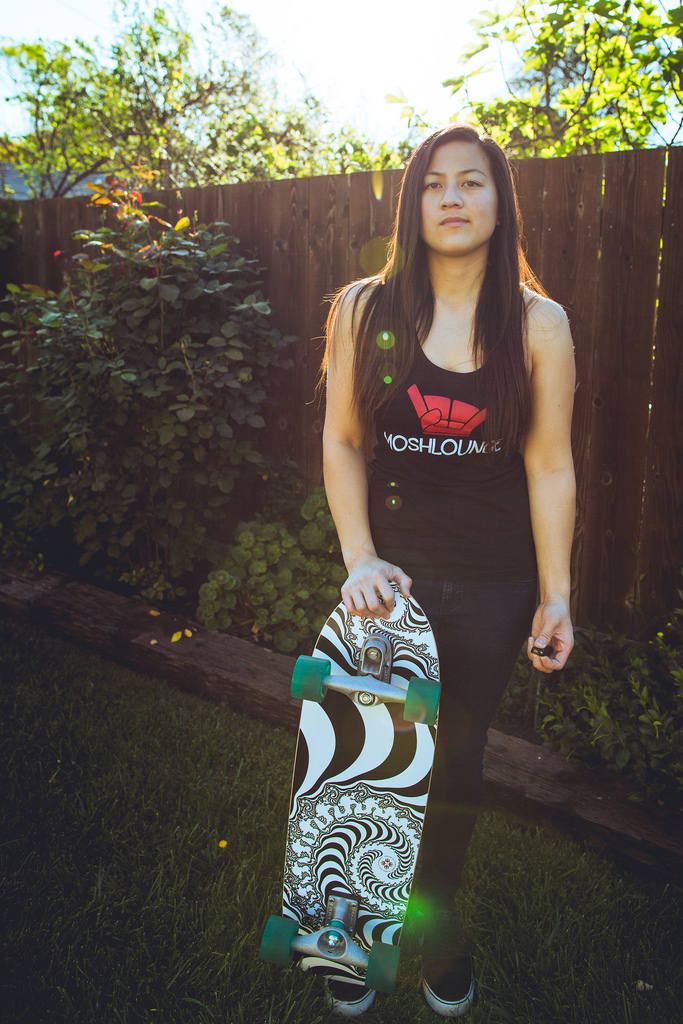 and when she says serious – she means it, she shoots at places like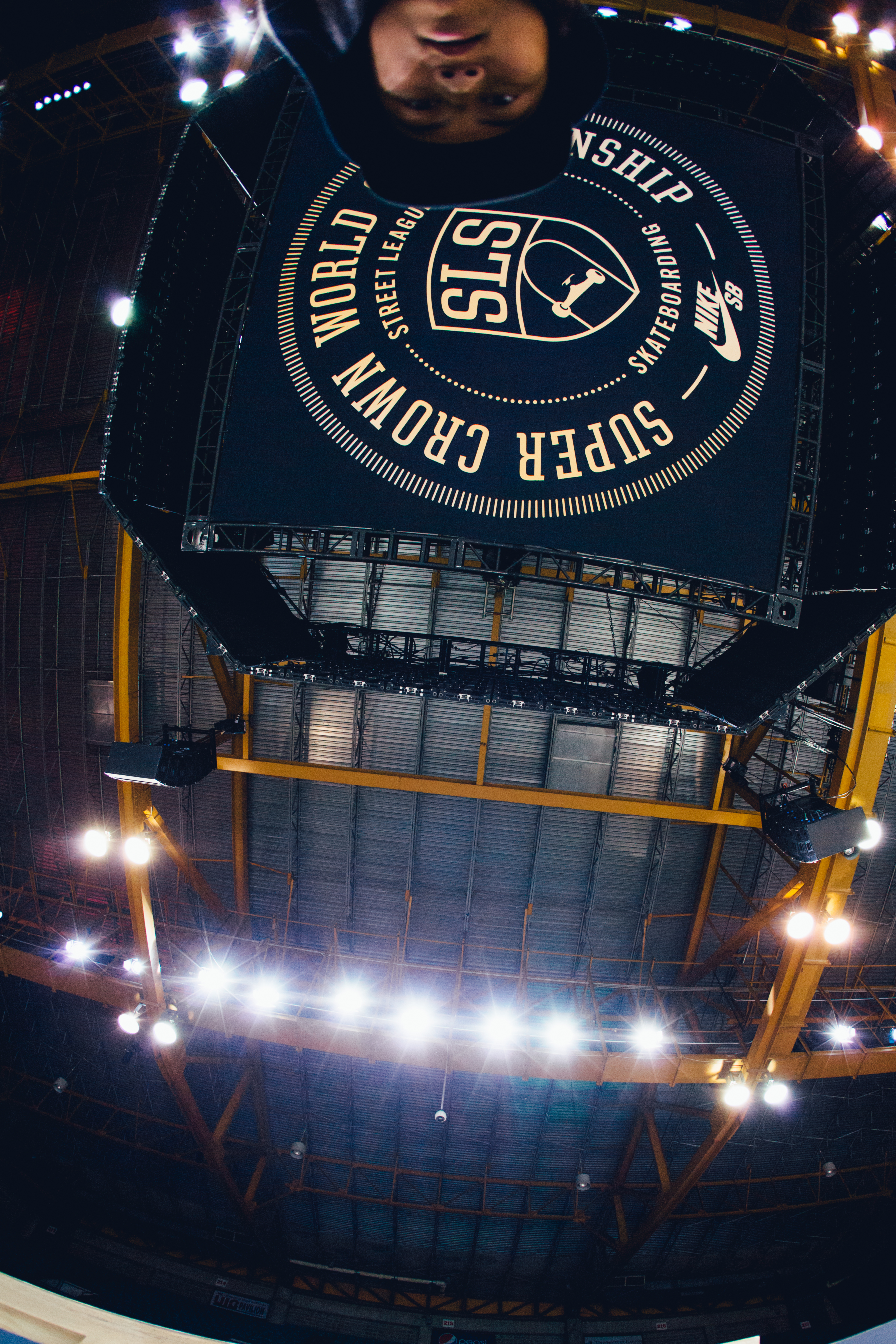 SF:  How did you get involved with shooting skater girls?
Nam-Chi:  In college, I saved up enough money to buy my dream camera set up to become a skate filmer. I didn't have much of a skate crew and realized quickly that I needed to find skaters to film. When I moved to the Bay Area (4 years ago), I sent out my info to a bunch of random skate companies, basically asking them to let me shoot for them. No responses… so I kind of gave up trying to shoot skaters.
However, I still wanted to do something with the camera I invested in, so I started Moshlounge, an online music publication, which gave me the opportunity to take photos of all of my favorite bands.
Six months later, Kim Woo, founder of Mahfia, sent me an email saying that she's been following my work and was interested in talking to me about my photography and skateboarding. Shortly after, she invited me to shoot women skateboarding at the Summer X-Games in Austin! I obviously accepted the offer and it's been history ever since.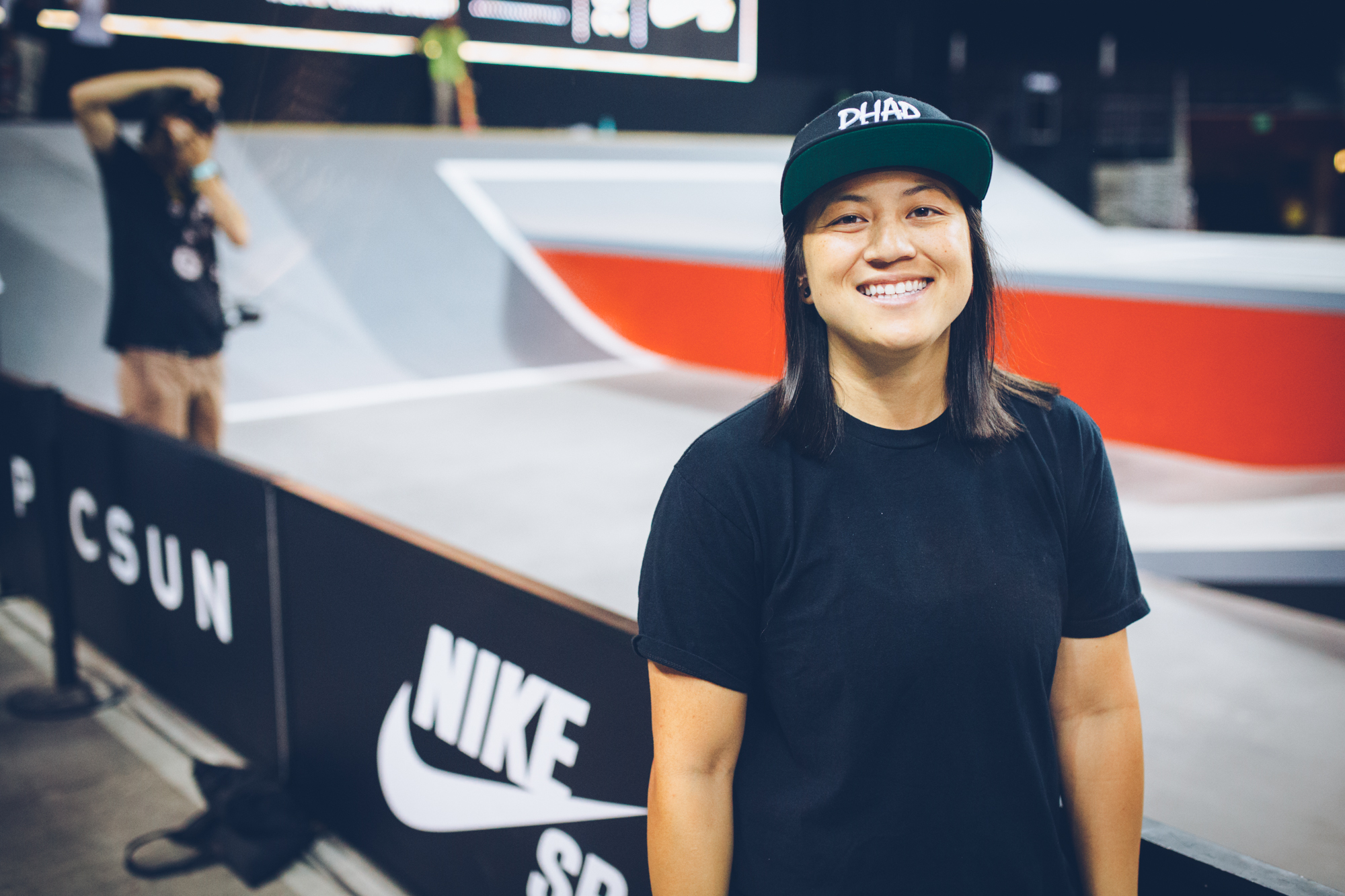 SF:  How has girls skateboarding changed since you started shooting?
I would say that Women's skateboarding has progressed quite a bit since I started shooting. There are now more competitions that include a division for women. Street League is a good example of one that now includes women in their tour series. The more contests there are, the more exposure we get, which inspires more girls to get out there and skate. I definitely see more girls skating than when I was a kid; it's pretty rad.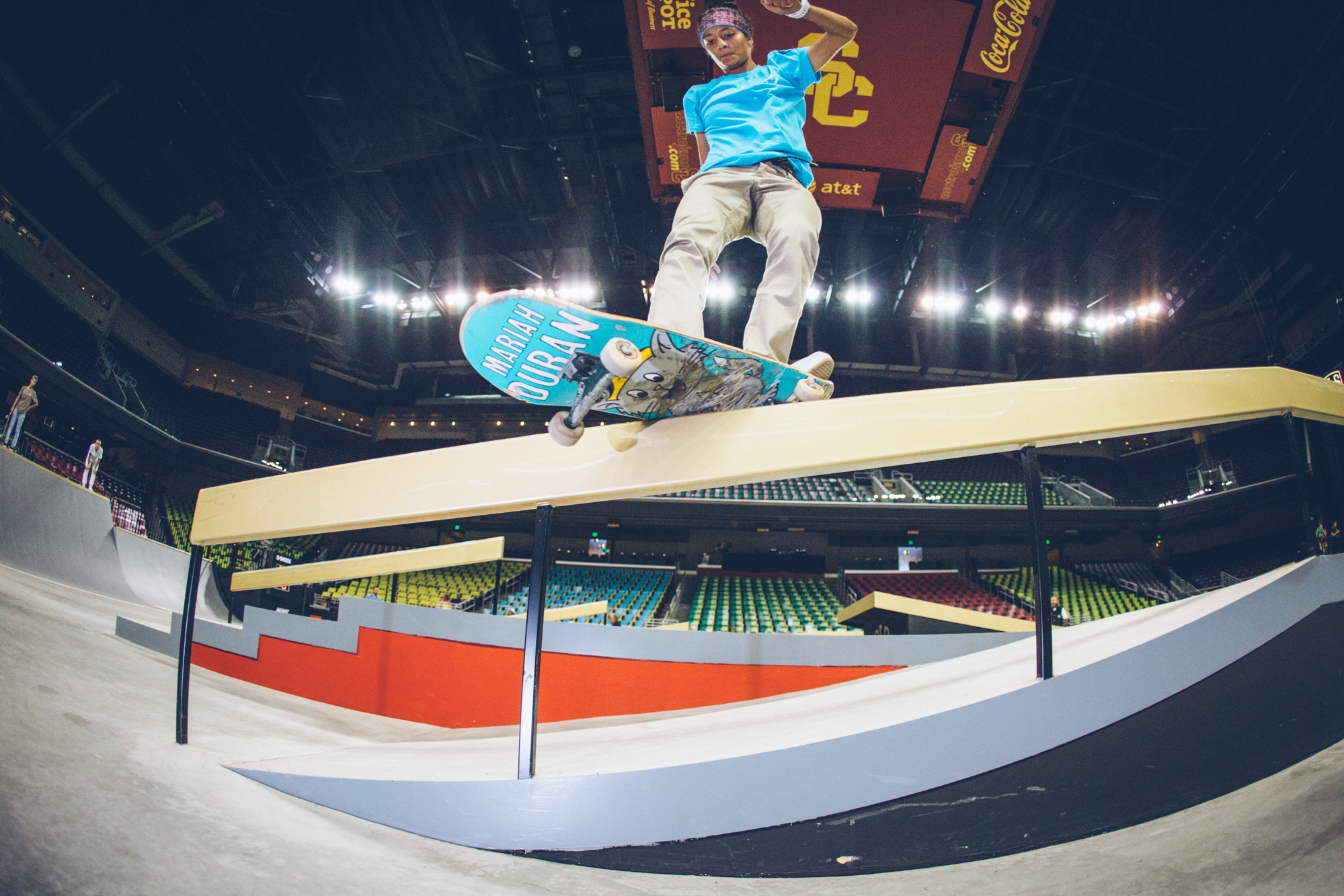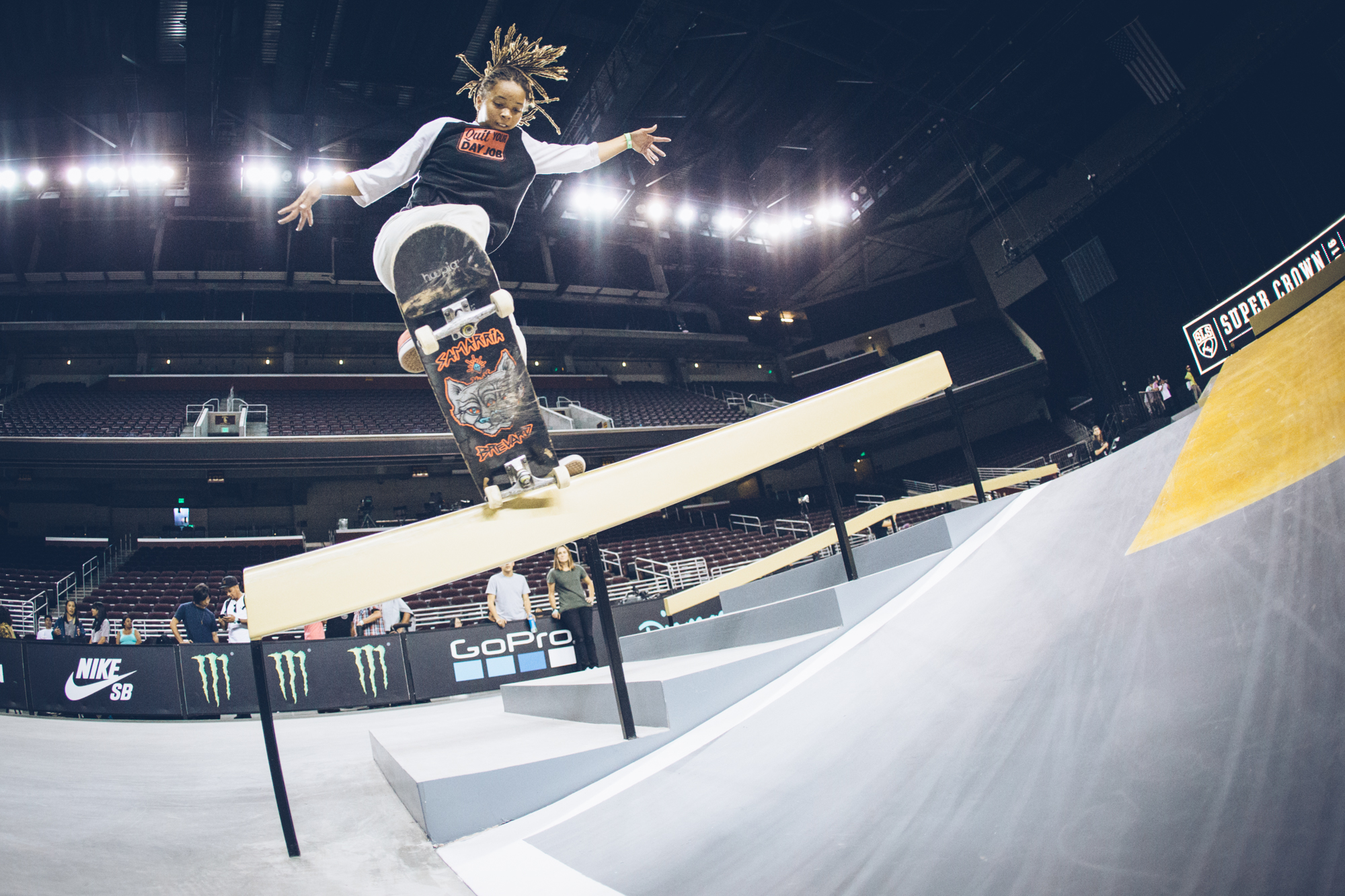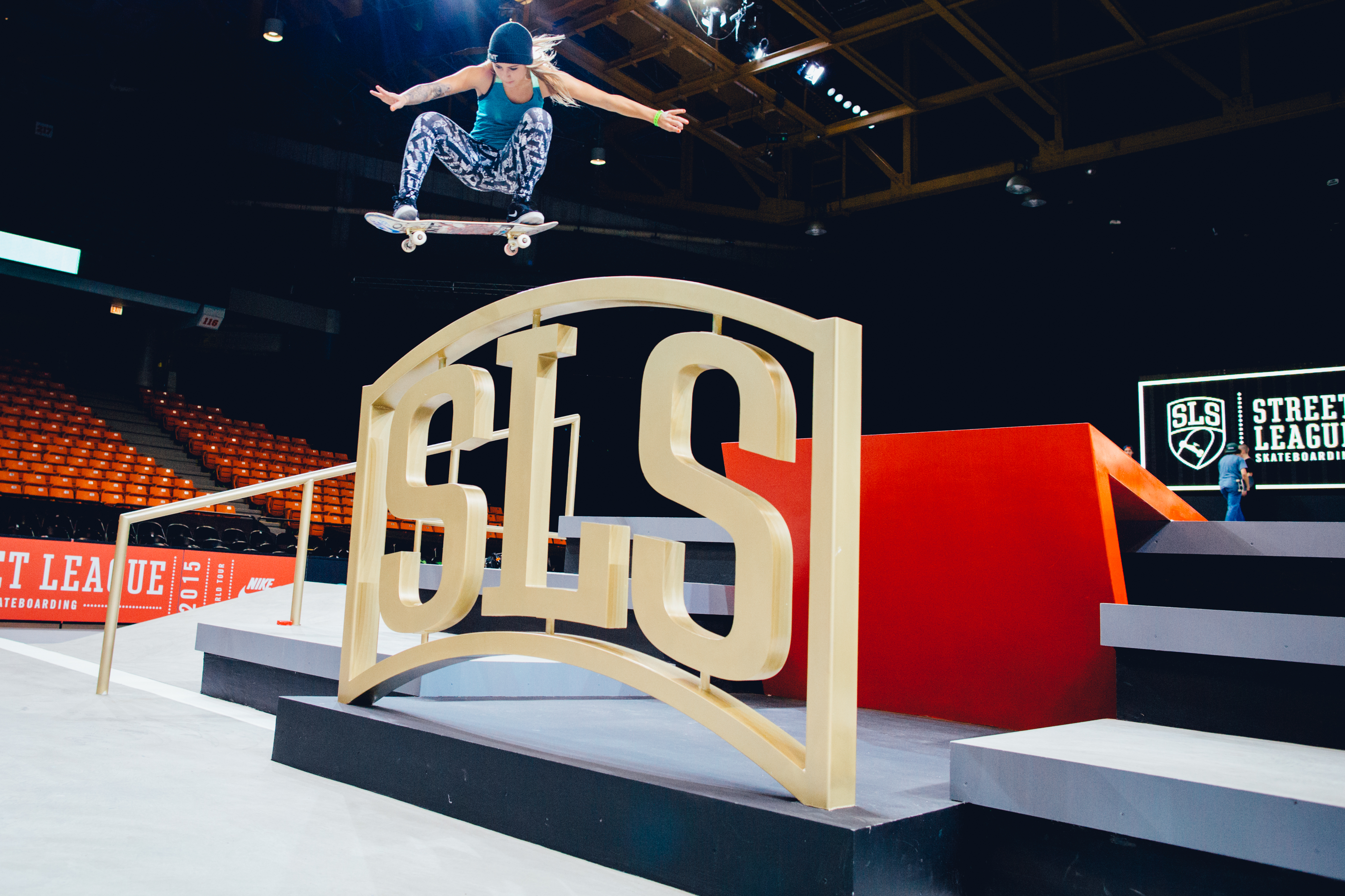 SF:  What's your favorite type of shooting – for example street/bowl/vert/long boarding ???
Nam-Chi:  Street is definitely my favorite. I grew up as a street skater, so it's more aligned with my style. I also love taking portraits and lifestyle photos because I enjoy capturing moments from my perspective.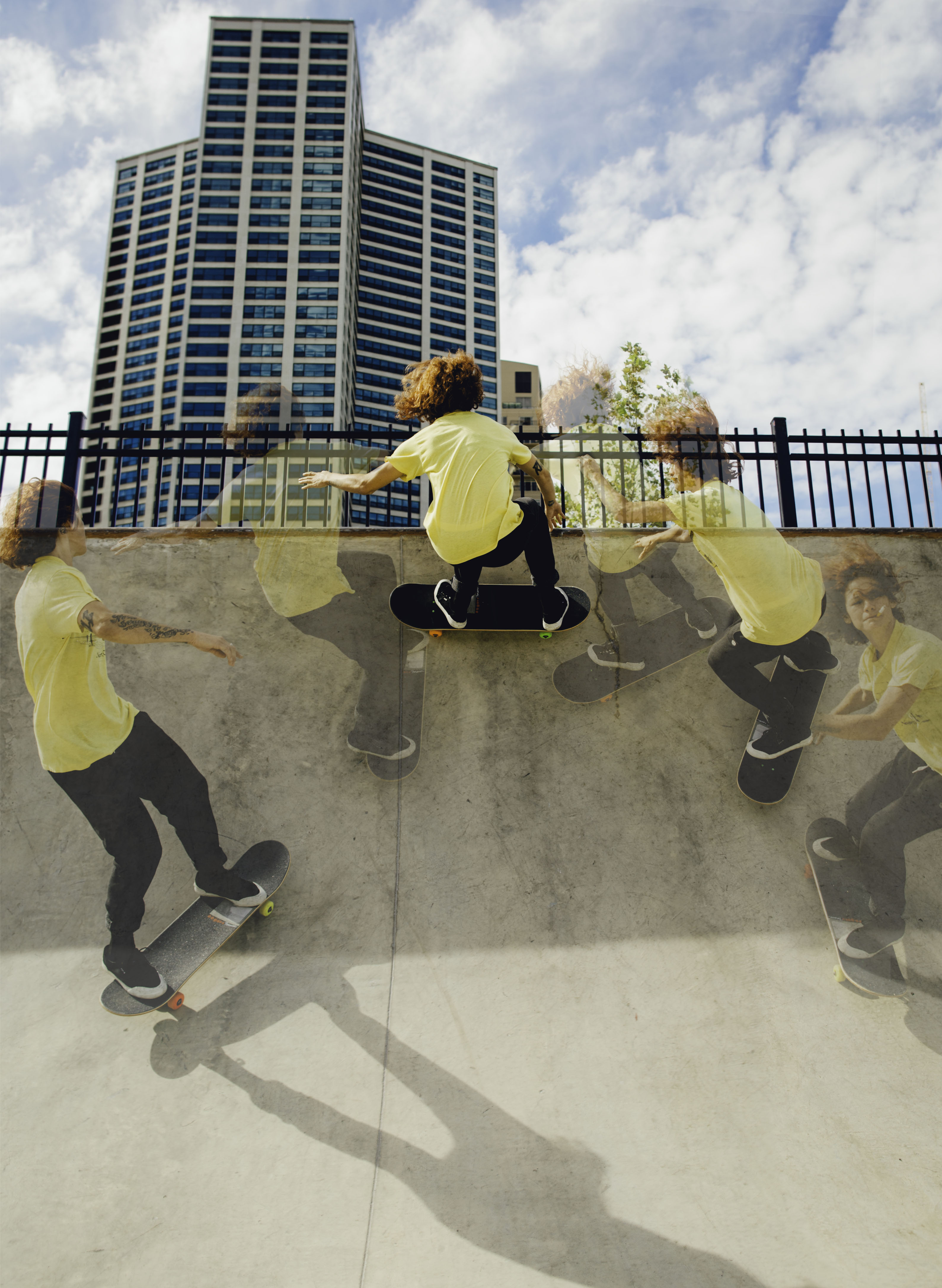 SF:  What's different about shooting skateboarding then other photography?
Nam-Chi:  Shooting skateboarding is a big adrenaline rush. You feed off of the skater's energy and you also need to know the skater that you're shooting. A bunch of things come into play, like the skater's stance, style, trick that they're doing, and the obstacle that they're skating. You have to be ready to capture them in mid-trick and ready to move out the way in case their board comes flying at you. It's pretty damn fun.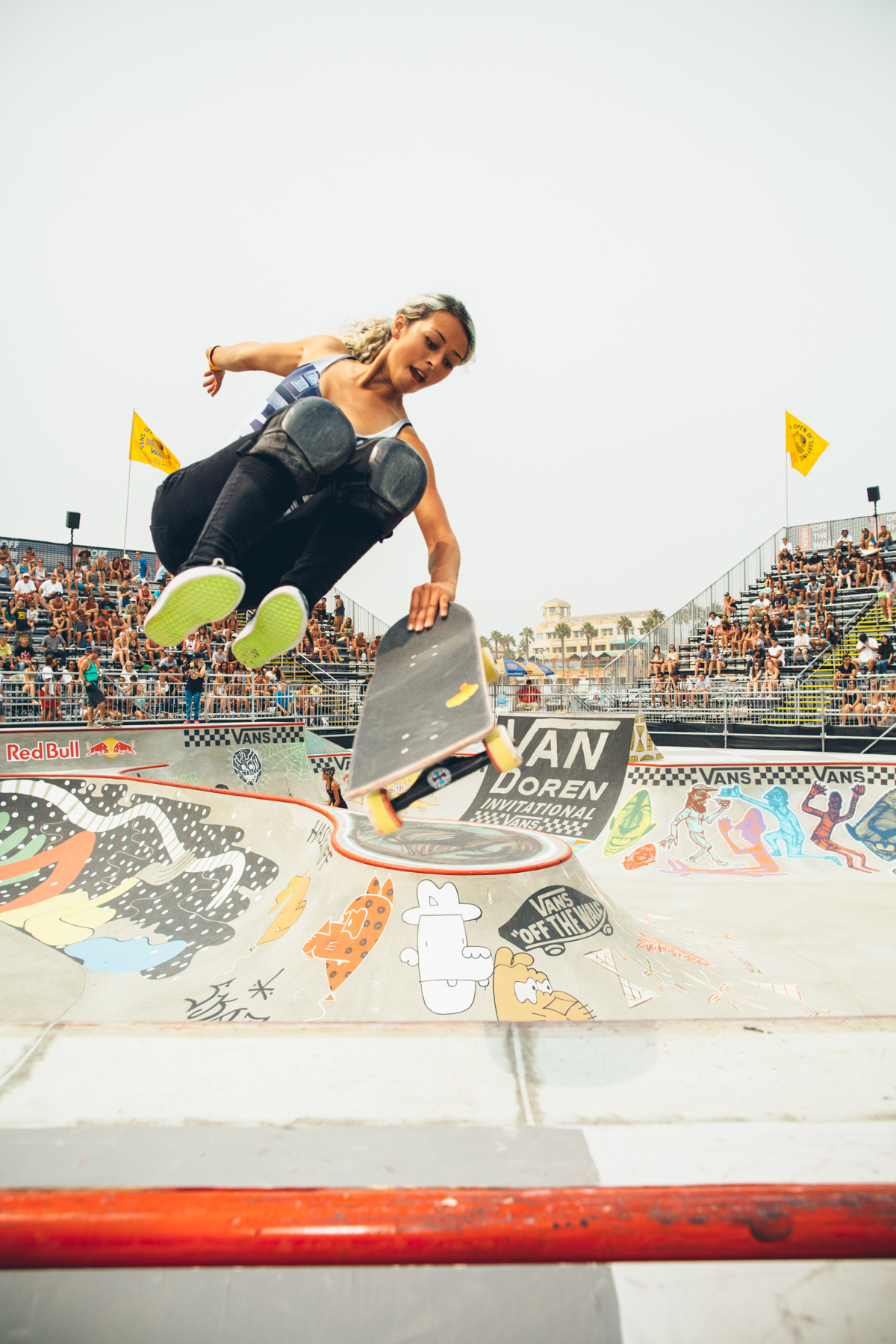 Lizzie Armanto
SF:  Where can people see your work?
Nam-Chi:  I'm always posting photos on my instagram (@namchivan). I also have a portfolio website, namchivan.com, but I haven't updated it in a while so there's actually no skateboarding on it… hah. You can also check out photos from all of the events I've shot on Mahfia.tv.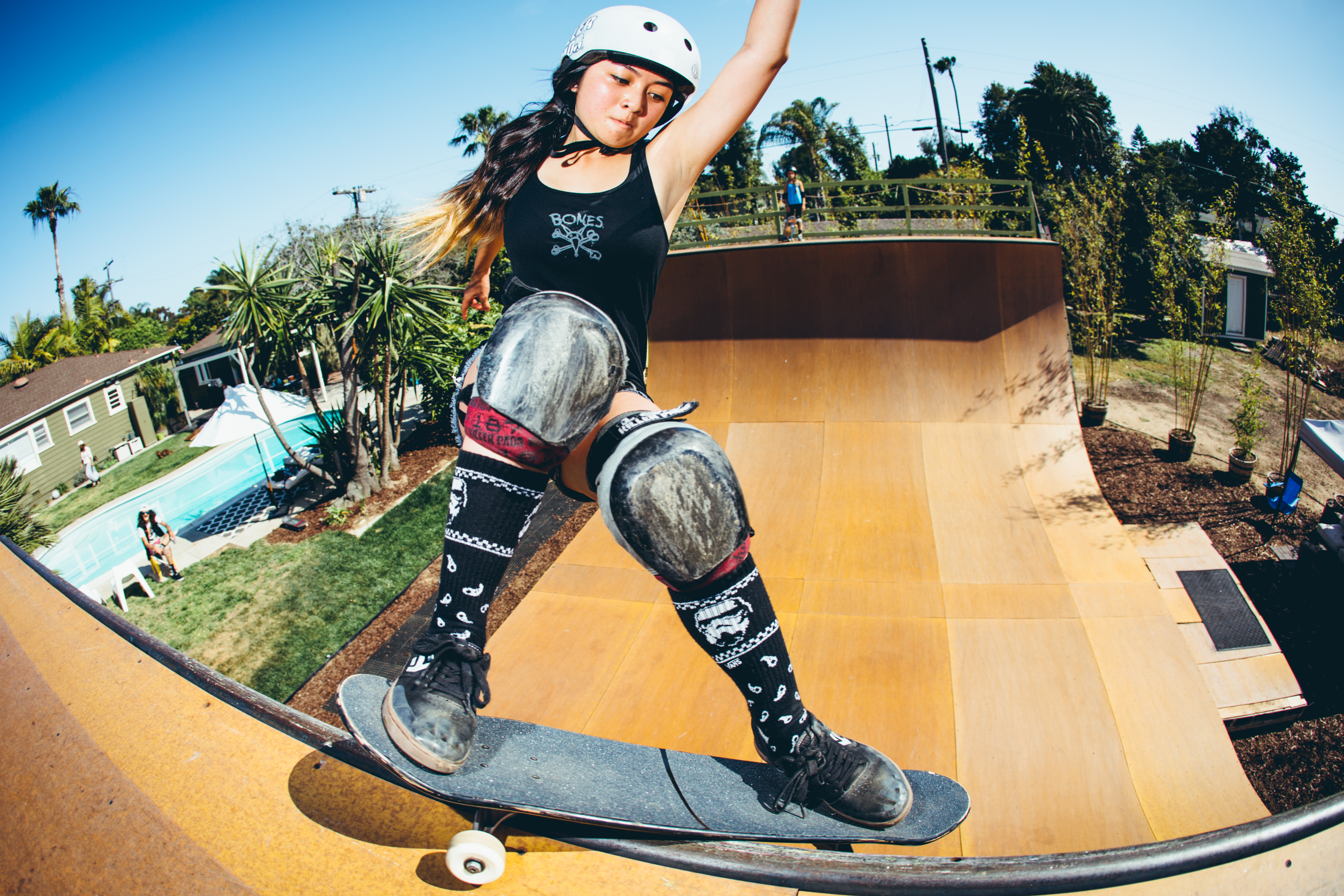 Allysha Le
SF:  What do you think of all the press girls' skateboarding is getting? I think all press is good – but I want to be a journalist. And every fashionista has a subscription to Vogue. I was beyond excited when I saw Amelia shoot a prom dress campaign and then the pictures & videos got covered in magazines.   And those long board girls in the Red Hot Chili Pepper video – loved it & totally inspired me to keep skating. But is that press bad for competitive female skateboarding?
Nam-Chi:  I think that most press is good press and great exposure for the women's skate scene. If someone wants to skate in a prom dress, do it! You go girl!
SF:  Did/do you have role models or people/organizations that continue to encourage and support your photography?
Nam-Chi:  Mahfia.tv and the WSA (Women's Skateboarding Alliance) have always supported me 100% of the way.
SF:  Anything you want to share about why girls shooting girls skateboarding benefits the skateboarding sport & builds self-confidence & opportunities for girls.
Nam-Chi:  Skateboarding has always been a male dominant sport, which makes it intimidating for any girl to want to get involved.
I kind of view the women's skate scene as it's own industry because we're the ones creating our own media, content, and even companies relating to women's skateboarding.
The more women that are out there skating, shooting, filming, etc. will encourage more women to do the same thing. It's just going to keep growing and progressing.
Thanks Nam-Chi.  I especially love how you shared that your first plan of contacting skate companies didn't work out but you didn't give up on photography you went and created Moshlounge.  And as it was meant to be you ended up shooting skateboarding after all!
Plus thanks for these behind the scene Oslo pictures.
and this one behind the scenes at X-Games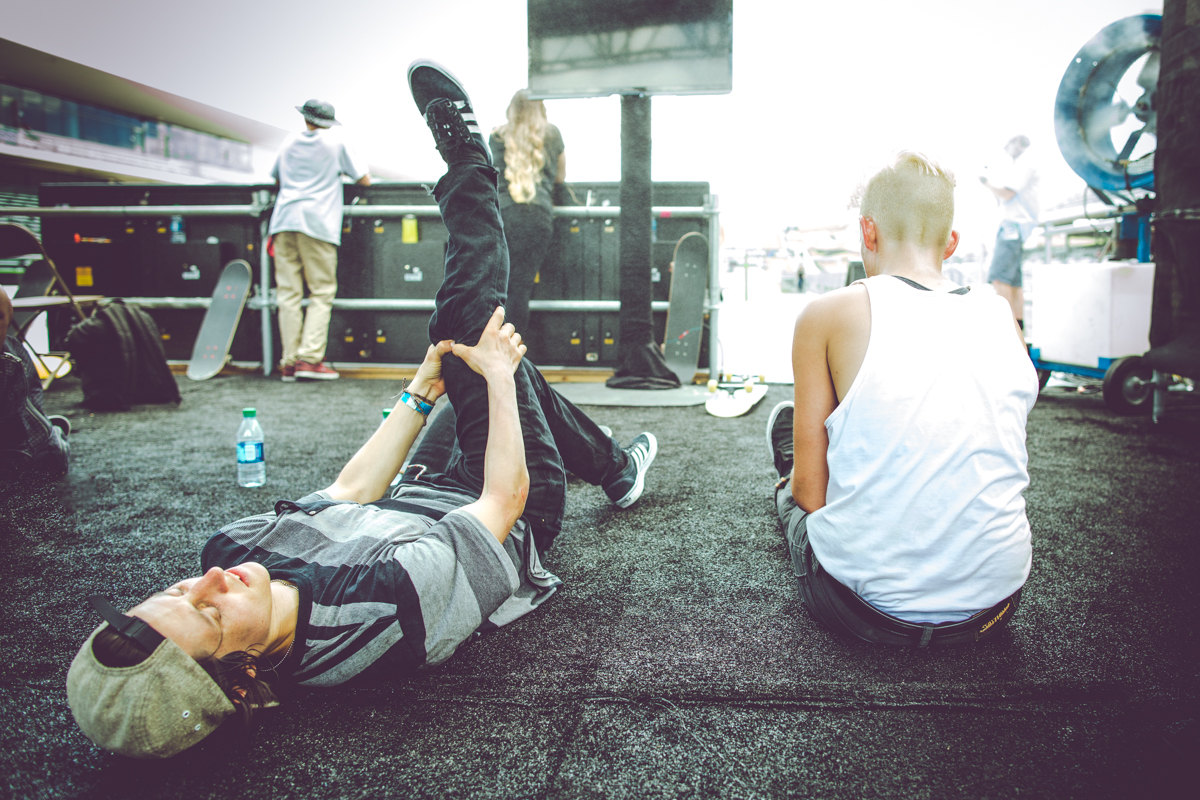 Save
Save
Save
Save