Makes my day when girls take the time to write their own post – thanks Chloe & thanks to her mom for encouraging her to be her best self.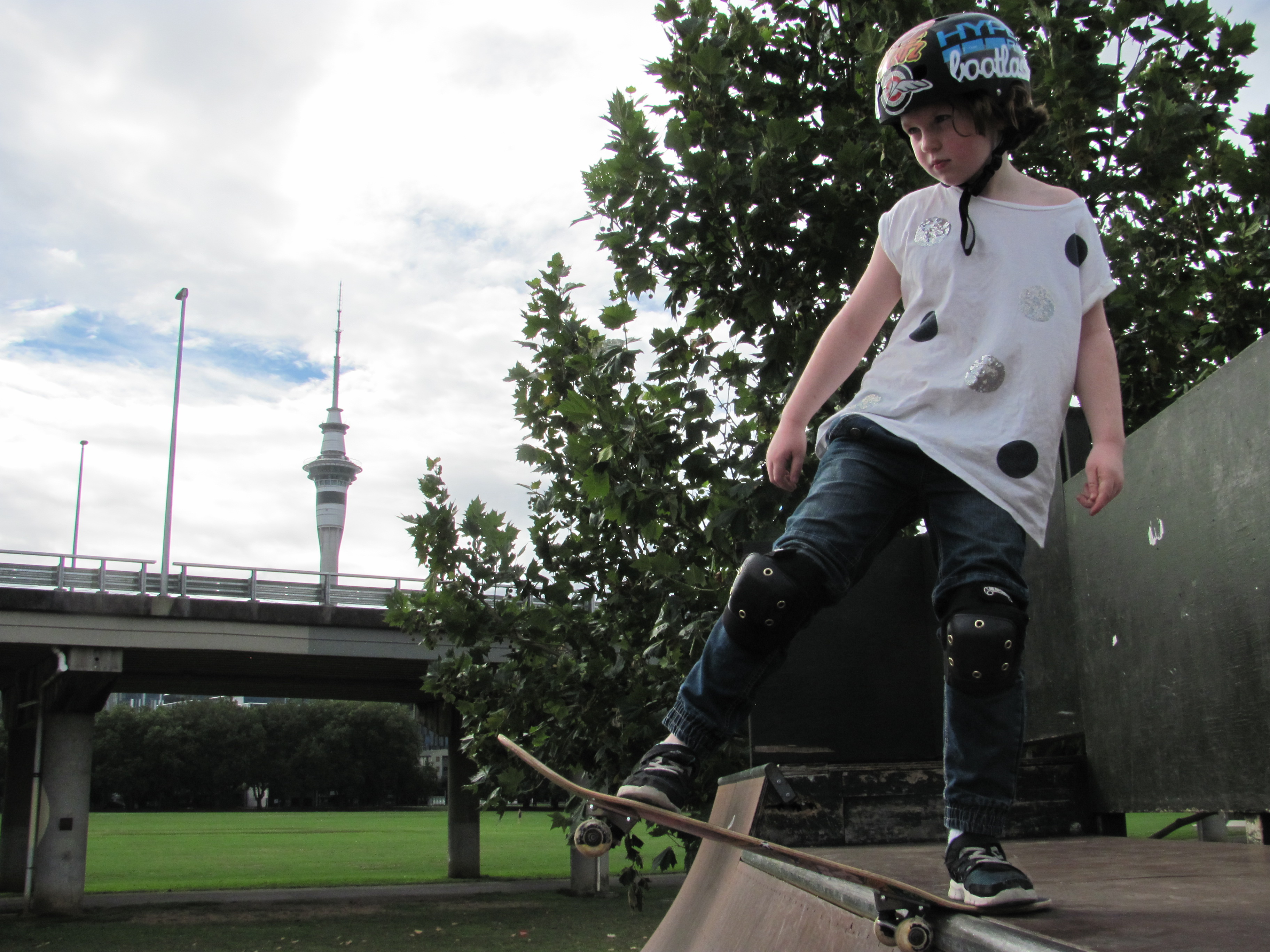 I am 8 and a half and I have been skateboarding for a bit over 6 months.   I live in Auckland, New Zealand. My favourite skatepark is in Devenport but I skate at Victoria Park almost every weekend.
It is really hard to put into words why I like skateboarding so much! I love it because even though you fall over sometimes it is still fun. It makes me a bit sad that there are not many girls who skateboard, but it makes me happy and I try to encourage other girls who skate.
I enjoy all types of skateboarding, but I love bowls because my favourite thing to do at the moment is to drop in. I am trying to learn to olly and pop shuvit.  – Chloe

Thanks Chloe for taking the time to share & as more girls do there will be more girl skateboarders.  And that tower – magnificent.  One of the best things about being the skatingfashionista is learning about rad places.
Skate parks with views are so stylish!