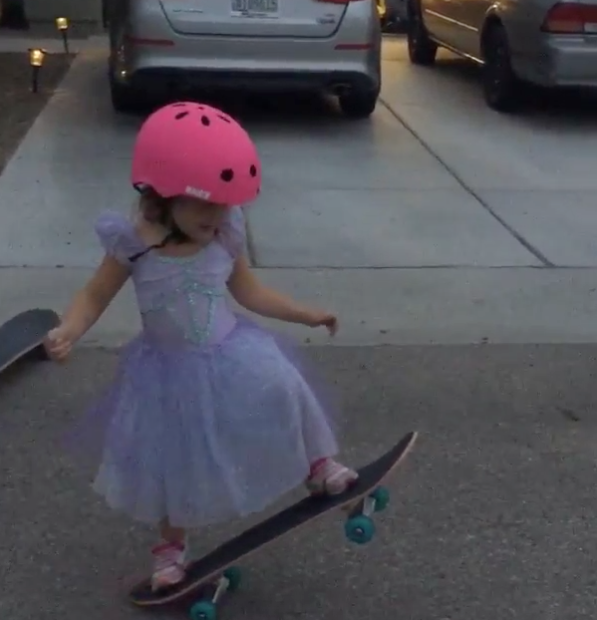 Rylee's birthday present! She watched the Pink Helmet Posse on TV and became obsessed and she tries to skate on her brothers board so I got her a board her size.  – Mom Michelle
Rylee I love your style – you truly are a princess and the light up shoes are the bomb!  Thanks for sharing this picture and for proving that more girls skateboard when they see girls skateboarding!  I'm so glad you saw the Pink Helmet Posse on TV and I'm sure you will inspire other girls to skate too.
Happy Birthday Rylee – wishing you a year of fabulous style on & off the board!  Michelle love your style too – keep encouraging Rylee and so many other girls to be themselves & have fun!