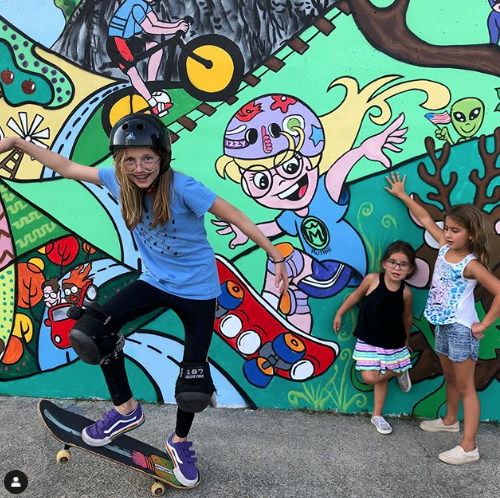 Lady Pink's new mural inspires girls. That's Ruth founder of Majestic SK8 Crew in front of the mural that features her. As she says the mural:
"Just showed a village of little girls how important they are and gave them the message that they can do anything!"
All people are important and capable of amazing things. Especially when they see what's possible and receive inspiration and encouragement.
More girls skateboard when they see girls having fun skating – it's why I started the blog and love to see girls skateboarding captured in art.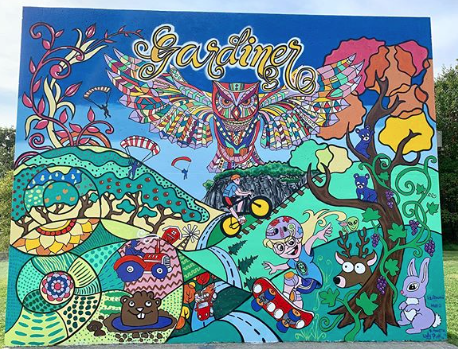 Majestic SK8 Crew is in Majestic Park Gardiner, NY check them out!