What are you up to this Monday?
Sol calls this
I call this the monkey dance 🐒😂
📸:@problemchild.jfsh
Wherever you are this Monday, I hope you have a chance to get out there and have fun skateboarding.
For me it's finals weeks, so I'll have to make the time.  Breaks after all are essential to overall health.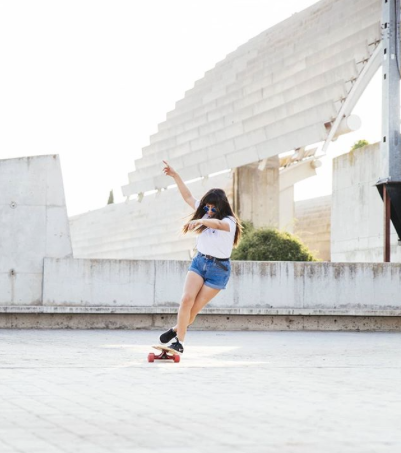 Sol is based in Madrid, Spain – where are you having fun skateboarding?
More girls skate when they see stylish girls having fun skating and when we encourage each other.  Skating and encouragement are universal!