I blog because more girls skateboard when they see girls having fun skateboarding and receive encouragement.  I'm grateful to all the girls who take the time to share their pictures and stories and now I'm grateful to Tribe of Daughters for their latest book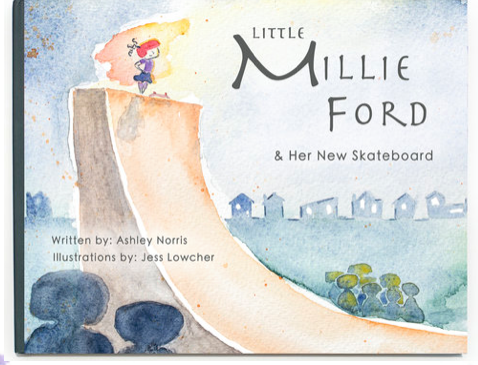 I had the opportunity to get the scoop from the illustrator Jess Lowcher and here's what she shared:
"Little Mille Ford and Her New Skateboard" has just recently launched and is about girl who looks up to her big sister and all the other neighborhood skate kids. On her fifth birthday she receives her very first skateboard and the first trick she decides to try is dropping in on an 8 ft half pipe! This story addresses the importance of understanding your strengths, keeping yourself safe, and also that size does not define what you can do.
I'm thrilled that Mille was inspired by her sister and I can't wait to read her journey.  Dropping in can be scary, but anything new can be scary so I'm confident that with preparation and encouragement Mille can succeed.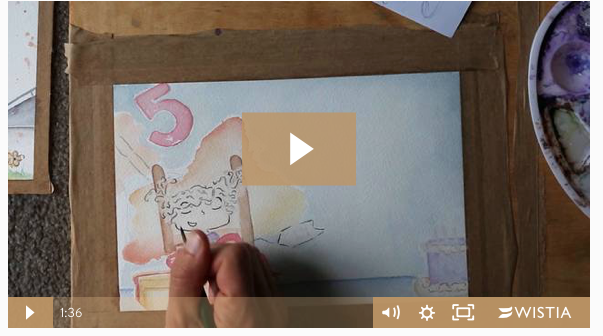 click above to see Mille come to life
This is Tribe of Daughter's second book.  Their first book Queen Wahine, Little Surfer Girl has a 5 star Amazon Rating.
Tribe of Daughters was created by two surfing sisters from the OBX, NC. who create children's literature that features girls as the main character learning action adventure sports.
The books are written for early readers but their messages and art are for all ages.
Hope you enjoy Mille's adventure and follow her lead by believing you can do anything!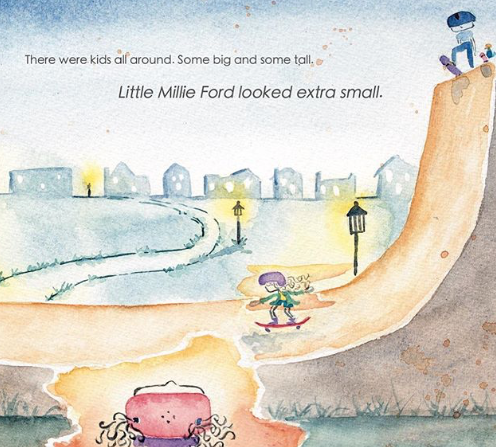 You are always the right size and age to believe, practice & achieve!