Believing you can do something, is the first step in doing it!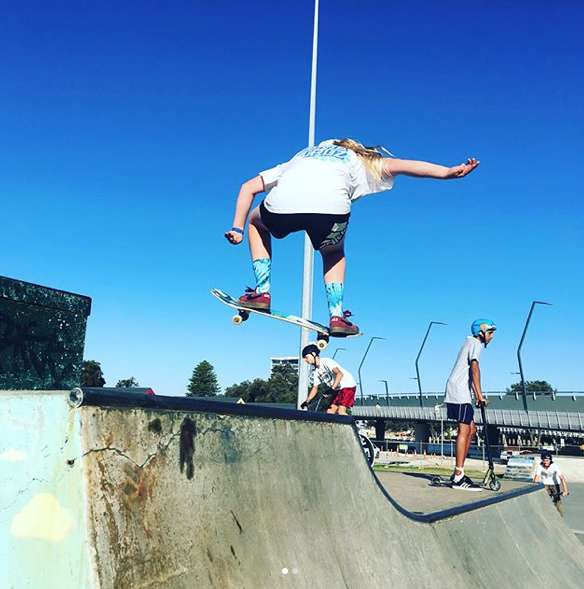 Above Lily Henry captioned the photos above and below
"I believe I can FLY"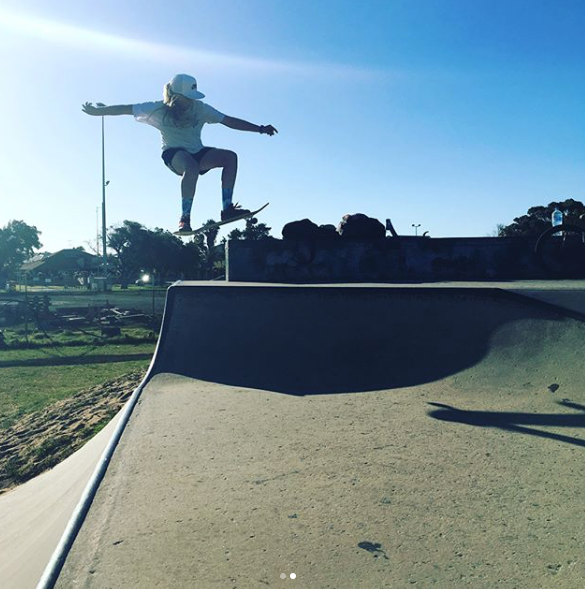 I believe she can too!  I also believe that seeing is believing. When we see girls having fun skateboarding it's super motivating because it shows us what's possible.
Where are you having fun skateboarding?  These pictures of Lily are from Mandurah, Western Australia. I hope you share soon because more girls around the world skate when they see girls skating.
And if you don't believe you can skateboard, well believe me when I say you can it's just a process and every process starts with learning! Don't let your fear of falling, or never having done it, or any other fear stop you!!!