I've had the pleasure of blogging about Pride Socks before when I met the founder Rachel at a Skate Rising event she was speaking at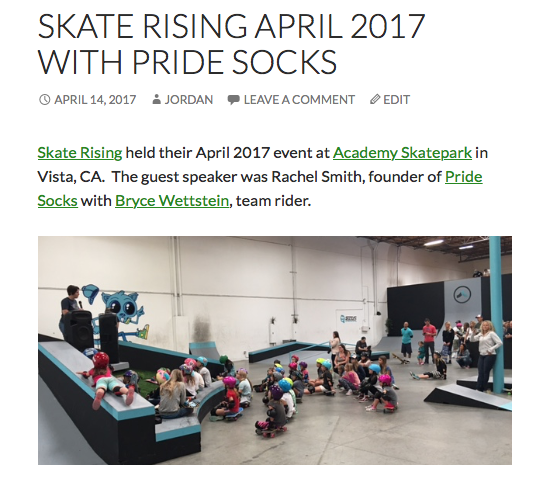 Now, I'm happy to share Pride Sock's latest release:
Pride Socks, an apparel brand empowering individuals to take pride in who they are, has teamed up with the youngest pro skateboarder, Sky Brown, to release a limited edition sock. The "Sky's the Limit" sock will raise money for the Indochina Starfish Foundation (ISF), which works to ensure all children in Cambodia have their basic needs met.  They take kids begging for money off the streets and into the classroom.
The socks are available at Pride Socks on-line and every purchase donates $5 to ISF.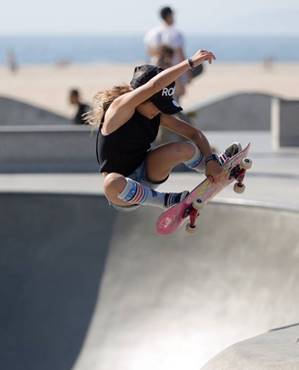 The Sky's the Limit sock is part of Pride Socks' "Custom For A Cause," in which, Rachel teams up with individuals to create an original sock design benefitting a chosen nonprofit.
I love to see fashion & skateboarding working together to benefit the world!
Where are you having fun skateboarding and keeping it stylish on & off the board?  When you share your stories, you inspire more people to do the same.