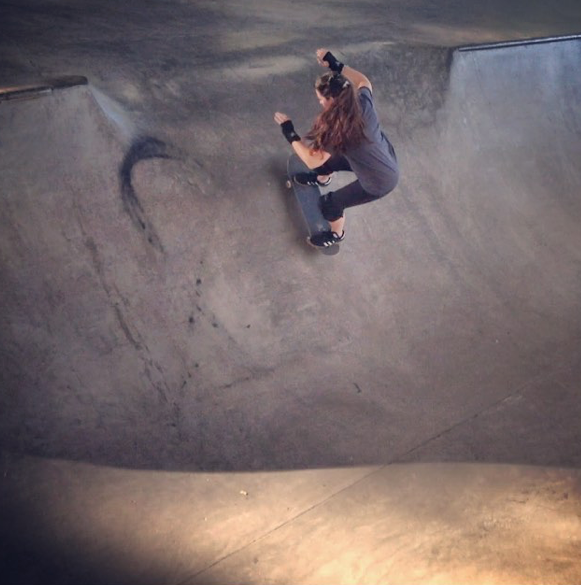 Shannon shares this picture with the caption
All I wanna do is Skate!!
It's so true, the feeling skateboarding can give you is something you just want more of.
Shannon's been skateboarding for about a year and a half and is building up her courage to do more drop ins.  What are you working on and how are you having fun?  When you share, you inspire more girls to go for it!
Shannon's an artist on & off the skateboard.  You can check out her wearable art at her Etsy Store – SplitRiverClothing.  And you can check out Oregon Art Supply Employee Show 'At Shift's End' to see some of her pieces.  The one below is 1 of 6 that will be there!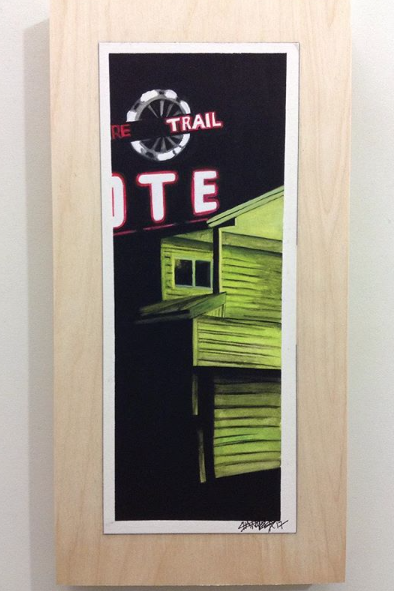 Till next time keep it stylish on & off the board by always following your passions & encouraging others to do the same.