The Sky is the Limit when you have skills to achieve your dreams.  So it was appropriate that Tilly's Life Center, which teaches life skills to teens called their gala The Sky is the Limit!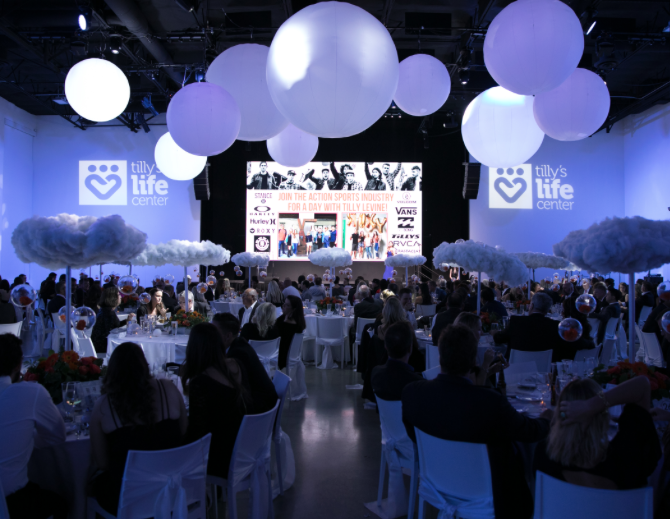 Thanks to the generous support of those that attended on October 14, 2017 in Irvine and other supporters Tilly's Life Center aka TLC has empowered almost 3,000 teens in Southern California.
Since 2012 TLC has been running programs at schools and other facilities like the CHOC Children's Hospital and the Central Juvenile Hall in Los Angeles.
What do TLC programs teach?
TLC teaches skills to face many of today's challenges including: social media interaction, divorce, body image, self-image, drugs, alcohol, cyberbullying, stress, peer pressure, dating, sex, self-responsibility, motivation and purpose.
Challenges that face teens of all socioeconomic levels and in communities across the world.  Without skills to deal with these challenges, teens are at risk of never achieving their full potential and never being able to give back to the community.
As a teen, I've been faced with many of those challenges.  I know first hand that it's easy to feel depressed and become discouraged from pursuing anything (academic or otherwise). I also know that having a safe place to go and people who will offer help free of judgement can help build back your self-esteem.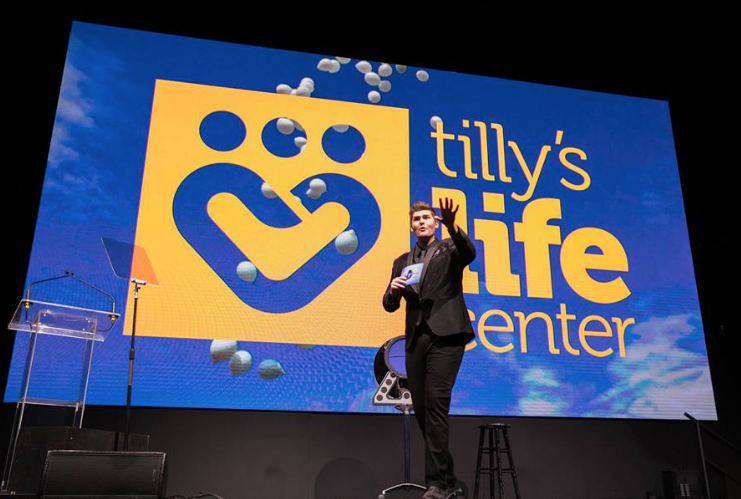 Christian Ford, the host, performed magic and explained TLC's core lessons: overcoming obstacles and adversity and encouraging who we see in the mirror to become a better, more whole version of ourselves.

What do Teen Graduates have to say about TLC?
Through video testimonials, guests were given an inside look at how TLC has enriched the lives 1,100 teens across Southern California this year alone. TLC teens, Alma and Kyle shared how the nonprofit has helped them overcome emotional and physical trials such as sexual assault and cancer.
I had the chance to chat with several of the teens who attended the even and have participated in TLC programs and here's what they had to say:
TLC makes better people, people who are mature, understanding, true to themselves.
Through TLC I've made friendships and become comfortable with my true myself.
I've not only found good role models, I've become a good role model.
I joined because my friend recommended it – she was so right.  I've had amazing experience and really grown.
TLC helps you deal with normal high school drama and the stress of balancing school with home and work.
TLC has given me the courage to speak up and has strengthened my self-respect.
TLC is my second family.  I know the friends I've made will be friends for life.
PSAs by TLC
TLC makes PSA Public Service Announcements.  Several of the teens I spoke to said that was a highlight of the program.  It was a chance for them to learn about a problem and then work collectively to end the problem.  When I say work, I mean work.  The teens star in, write,  film, edit – make the PSA with guidance from the TLC staff.
TLC PSAs cover topics that impact teens across the world.  For example opioid addiction, suicide, abusive relationships, how to make good choices, and so many more.
click above to go to TLC website & see some of their PSAs
TLC is successful because of the support they receive.  One of the skills TLC teaches is gratitude so part of the evening was about giving thanks and acknowledging the contributions of others.
Awards of the Evening
The CHOC Children's Hospital, a leader in pediatric care including pediatric mental health, was awarded the 2017 I am Inspiring Award.
I'm very inspired by how CHOC partners with TLC to provide children access to the I Am Healthy Workshop. I absolutely believe that your health is physical, mental & emotional. It's very important that health care providers talk to their patients about the importance of staying positive and give them tools to help them stay positive.
As a story teller, I loved hearing the stories of how CHOC is working interactively with their patients.  For example literally burying the negative comments they hear in flower pots. Letting things go is easier said then done.  Taking an action can really help, so I'm going to try the flower pot suggestion.
CHOC will soon be opening a Children's Mental Health Inpatient Center.  This is timely because I heard that in Orange County, one out of five children suffers from a mental health condition that's 150,000 children.   One in five is a scary statistic, however, with programs like TLC that statistic can decrease.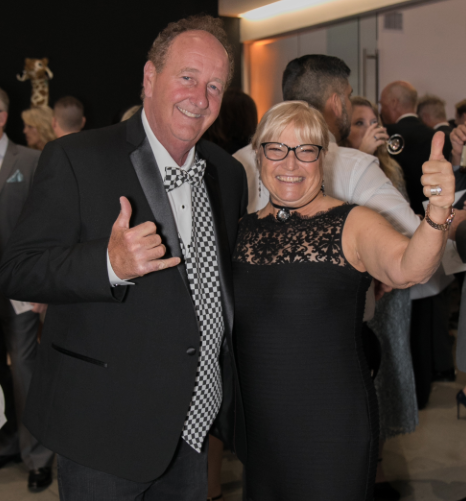 Steve Van Doren with Tilly Levine
The second honoree, VANS, was awarded the 2017 I Am One of a Kind Award.  VANS, a VF Corporation brand, is active in the global community.  Through social media it's easy to find them hosting or supporting all kinds of events from sports competitions to music festivals and art shows.  They also support communities at the grass root level.
In addition to Vans® Earth Day and Vans® Gives Back Day, during which all Vans® brand associates at headquarters give back to the community, Vans® donates up to 20 hours for each associate to volunteer at organizations of their choice during business hours each year.
I'm thrilled that TLC is one of the organizations they support.  On a recent #vansgivesback day they donated & assembled hundreds of backpacks for TLC teens.  It's easy for many of us to take backpacks and school supplies for granted, however, when you need them you really appreciate them.
I appreciate all the efforts (time and money) that I see companies giving.  As I learn in history class, it wasn't all too long ago that corporations focused solely on profits.  When you see others taking the time to help it inspires you to do the same.  We can't all make the same contribution, but every contribution is important and they all add up to creating a better world.
What Tilly Levine, Founder of TLC Had to Say
I'm thankful to everyone who opens their hearts to help TLC empower teens by teaching them life skills that build confidence, inspire compassion, encourage them to set goals, continue their education, build a future career, and pursue their dreams.

My vision for TLC is that every single school in the country will have our program as a required curriculum and because of your support that dream is well on its way!

I truly believe that with your ongoing support, The Sky Is the Limit!  Thank you!
Tilly Levine with a few of the many teens she's helped mentor.
Auction Highlights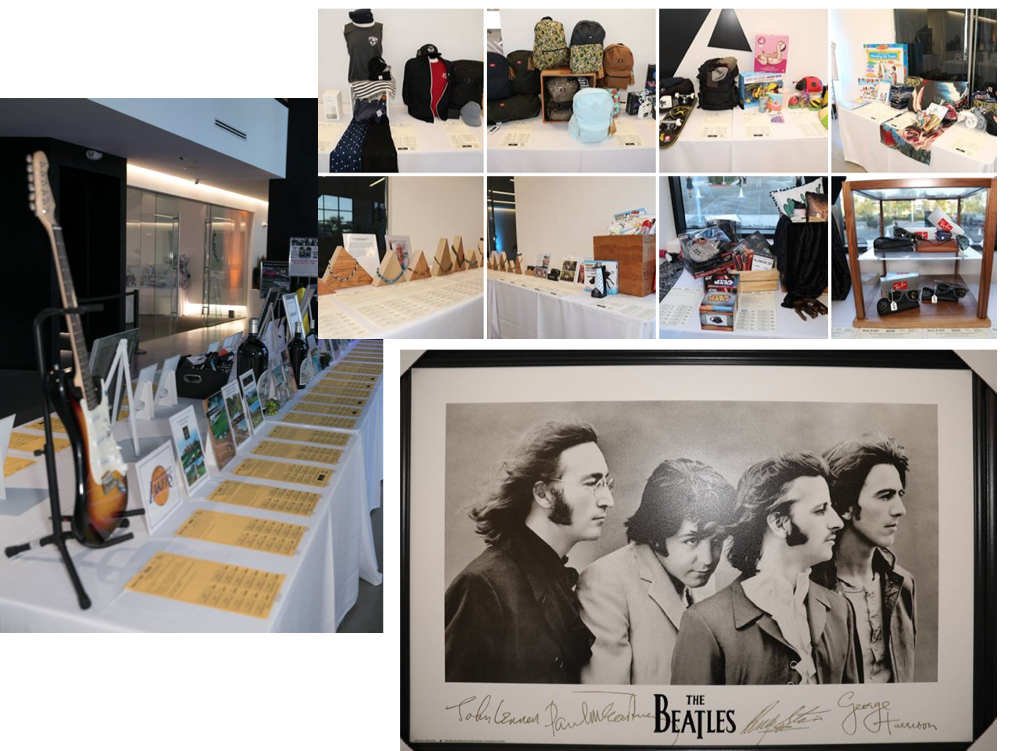 Just a sampling of the amazing items up for auction.  Plus there were experiences like a Bugatti and Porsche driving and racing day and a day in the life of the action sports industry with Tilly Levine up for auction.
Gala Summary
I'm excited to report that the night raised $220,000!  That's $220,000 towards empowering teens to overcome their own adversity and crisis through positive thinking.
What a wonderful evening.  To find out more about Tilly's Life Center and how you can get involved follow @tillyslifecenter on Instagram, Facebook , LinkedIn and @TillysLC on Twitter plus check out their web site below.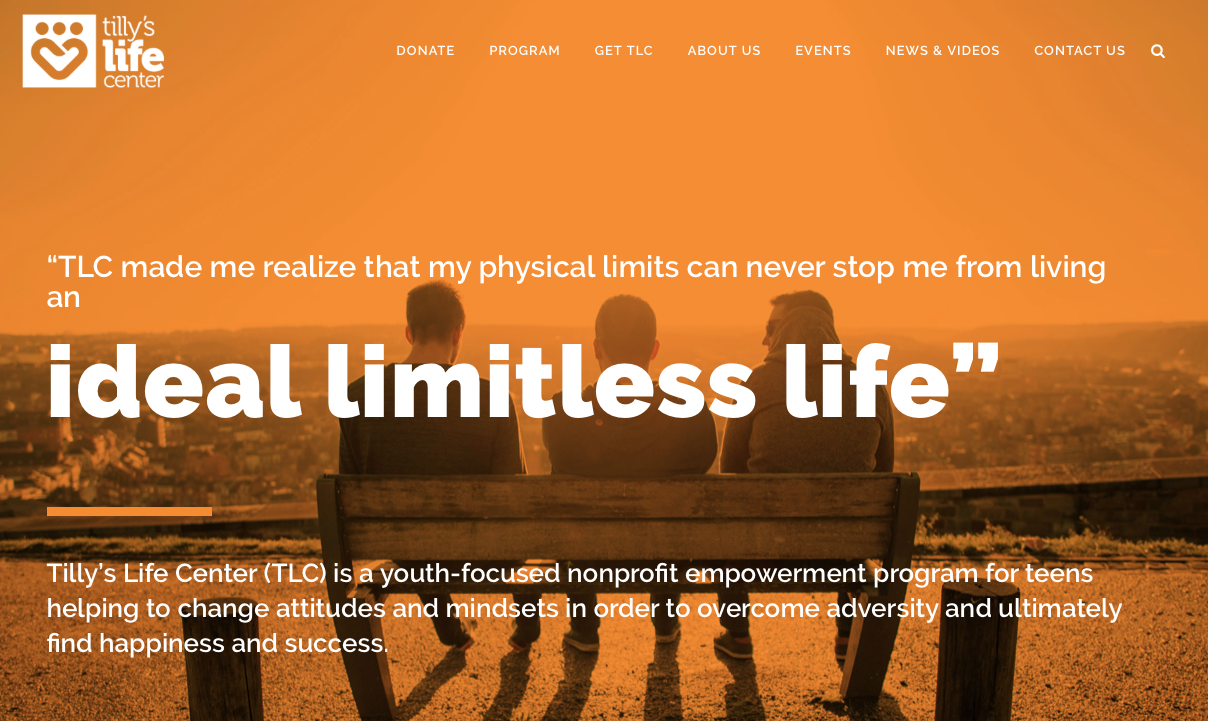 I learned about TLC through skateboarding.  What have you learned through skateboarding?  When we share what we learn and spread the news about organizations who are building a better tomorrow & how we can get involved – we all win.
Till next time keep it stylish on & off the board.