Sarah Johnson is a self-taught metalsmith artist.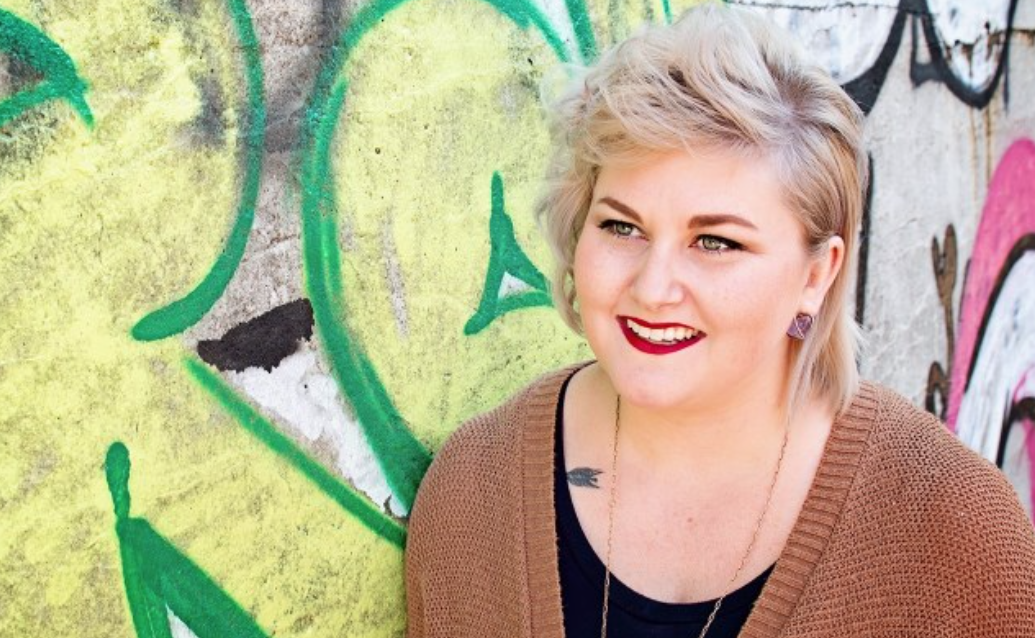 photo by Kim Martin
She designs and creates jewelry and has a mobile boutique unit that rolls around central Illinois. I'll be lucky enough to check her out when she comes to KAABOO September 15-17th.  Until then, here's more about her & her art!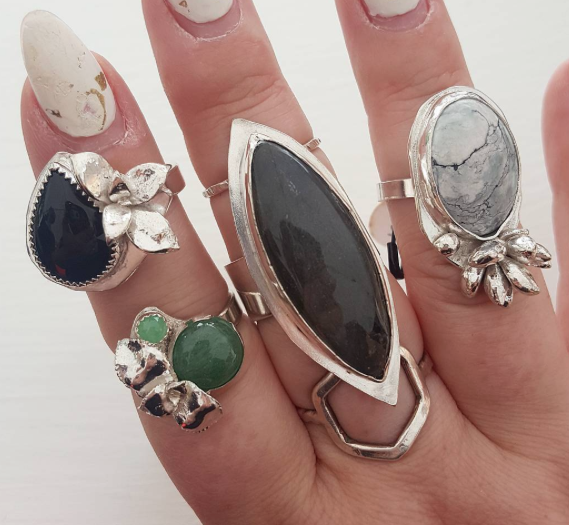 How were you attracted to metalsmith art & how long have you been doing it?
Sarah:  I started making jewelry at a hobby level about 8 years ago. Through experimenting and finding the need to broaden my skill set, I found a love for working with metal. I taught myself through a ton of trial and error, a few YouTube videos and hours of reading online. I have come a long way from those initial hours with my little butane torch in my basement, and feel comfortable and happy with my skill level now, although I don't believe I will ever be done learning.
How were you inspired to start share your jewelry by opening a mobile boutique? I absolute love the mobile boutique idea! 
Sarah:  The mobile boutique was born out of necessity. I have always done a ton of markets and shows to sell my jewelry. Unfortunately for me, I live in the midwest and most of those shows that are close by are limited to May-October due to weather.

Every year I went through a bit of brainstorming about how to sell in those off months. I have a website and have dabbled in Etsy, but I crave the face to face interaction with my customers. My husband and I looked at opening a brick and mortar store, but found it to be a huge financial risk. I had been traveling in Chicago and saw a ton of mobile clothing boutiques and thought, "why not jewelry??" From there it was a matter of finding the right truck, rehabbing it and getting it on the road.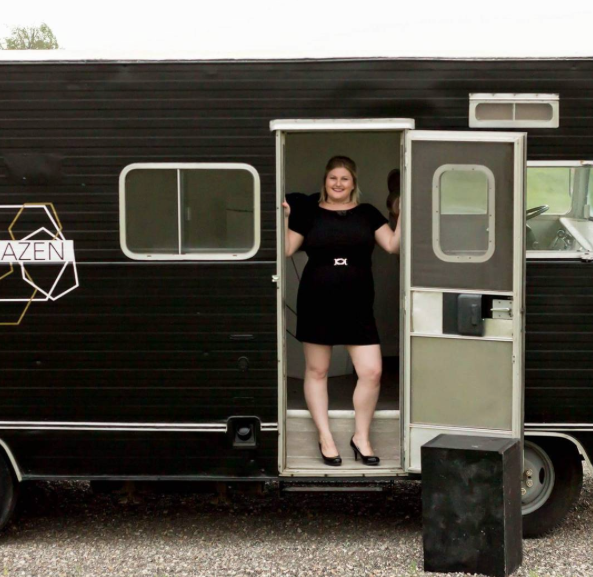 How often do you do mobile shows?
Sarah:  I fell in love with a 1973 Winnebago Brave and we launched it in April of this year. I take the 'Bago' out about twice a month, more or less, and so far it has been really well received!
Is the mobile boutique coming to KAABOO?
Sarah:  I will not, however, be making the 30+ hour drive to Del Mar in the Bago. If for nothing else, to spare my nerves of that long of a drive with a vintage vehicle.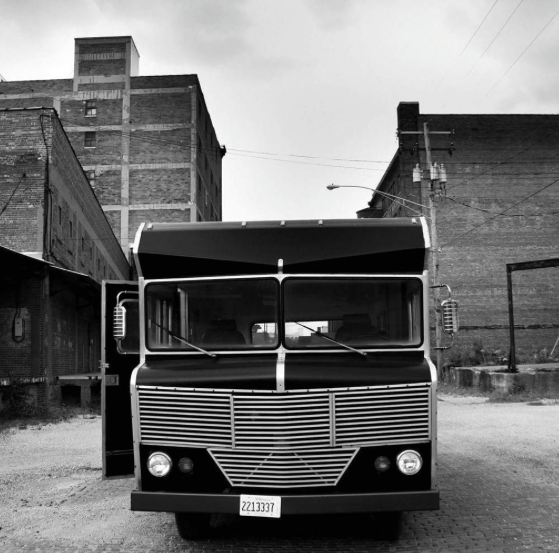 Your website is called Brazen Jewelry – what's the meaning behind the name?
Sarah:  I went through some re-branding about 2 years ago when I made the decision to make this jewelry gig a full time job. I was searching for a name for my business that would exude my style and look before even seeing a piece from my collection. I started looking in a thesaurus at words that I wanted my brand to be know for. Bold, strong, different, edgy were a few and among the synonyms, brazen kept popping up. I mulled it over for a minute and it just felt right!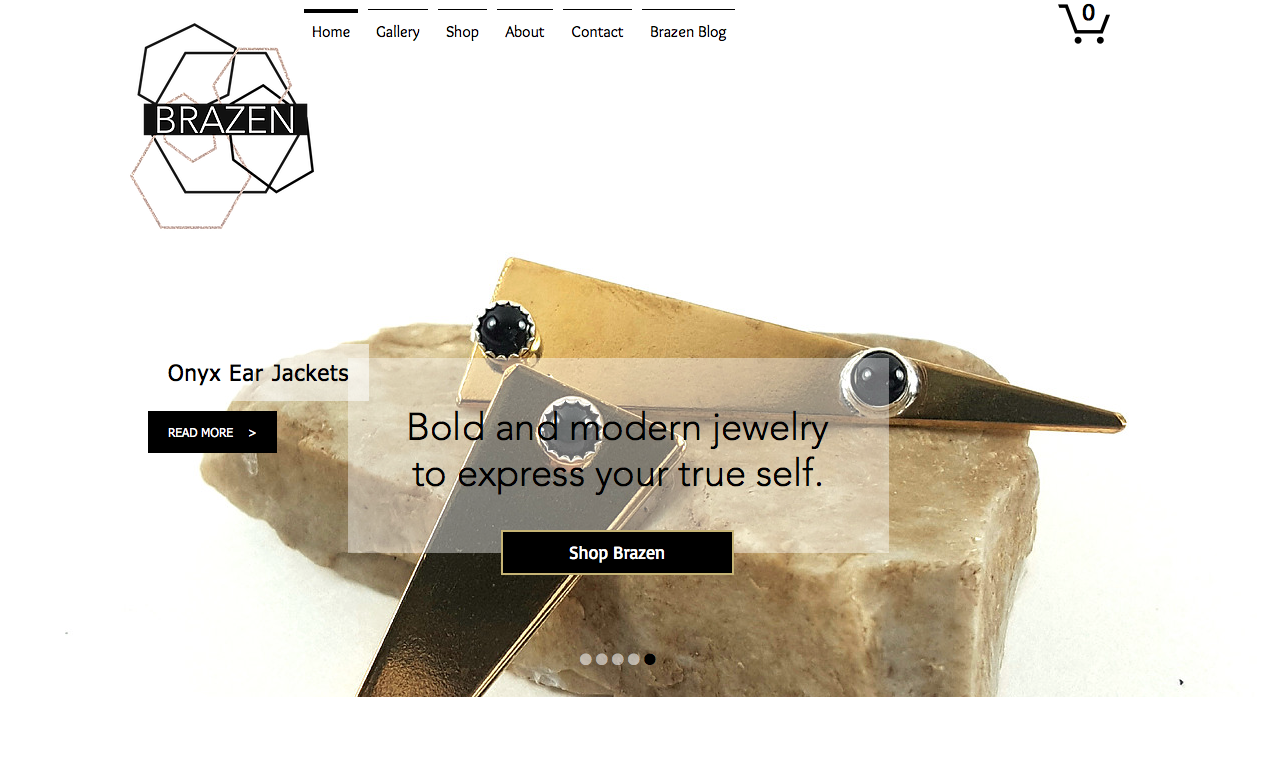 Each piece is hand sketched, designed, cut & finished by hand will you be demonstrating the process at KAABOO – making pieces?
Sarah:  I will not be demonstrating my craft at KAABOO. There are so many tools, steps and parts to my process, not to mention it is dirty and almost always requires a torch!! Its not the best thing to try and travel doing.
How do you decide which pieces are created and offered multiple times on your site? Will you be bringing all the pieces from your site to KAABOO or will it be a surprise?
Sarah:  The design process has always been a little different for me. I used to just make whatever I felt like and almost always only made one of everything. Over the coarse of developing a brand, I have changed my process a bit and now I try to design a whole line. Pieces that jive together and speak to my brand.

My website is stocked with pieces I have on hand or things that are easily repeated, i.e. not one of a kind pieces. I also use my website for wholesale purposes and kind of a sampling of my work. Pieces that are listed in multiples are usually pieces that sell well, have been popular, or have been requested often enough to make multiples.

So while I will be bringing most of the things on my website with me, I will also have a ton of new pieces made specifically for KAABOO as well as one of a kind pieces that have never been listed on my website.
custom Elephant – can't wait to see what custom pieces come to KAABOO
Thank you Sarah – I realize you're super busy and appreciate you taking the time to share with us your passion which is now your job! Check out all of Sarah's art on her IG & website.
KAABOO 2017 starts today – Friday, September 15th & goes thru Sunday September 17th.  KAABOO come see Sarah & all the other artists – the line up is incredible.

To see the full 2017 Line Up click here.  To see my 2016 recap click here.  For apps to keep you up to date on schedules
iPhone Download
Android Download
Link to the KAABOO app page
Thankful to all the artists featured on my blog posts leading up to KAABOO 2017.  They were girls following their passions and willing to inspire other girls to do the same – which is always in style on & off the board!
XOXO skatingfashionista