Skate Rising had their monthly meet up at the Encinitas Community Park on September 9th from 9am – 11am.  This month's theme was Attitude of Gratitude.
Two Veterans from Wounded Warrior Homes spoke to the girls about having an Attitude of Gratitude even during challenging times.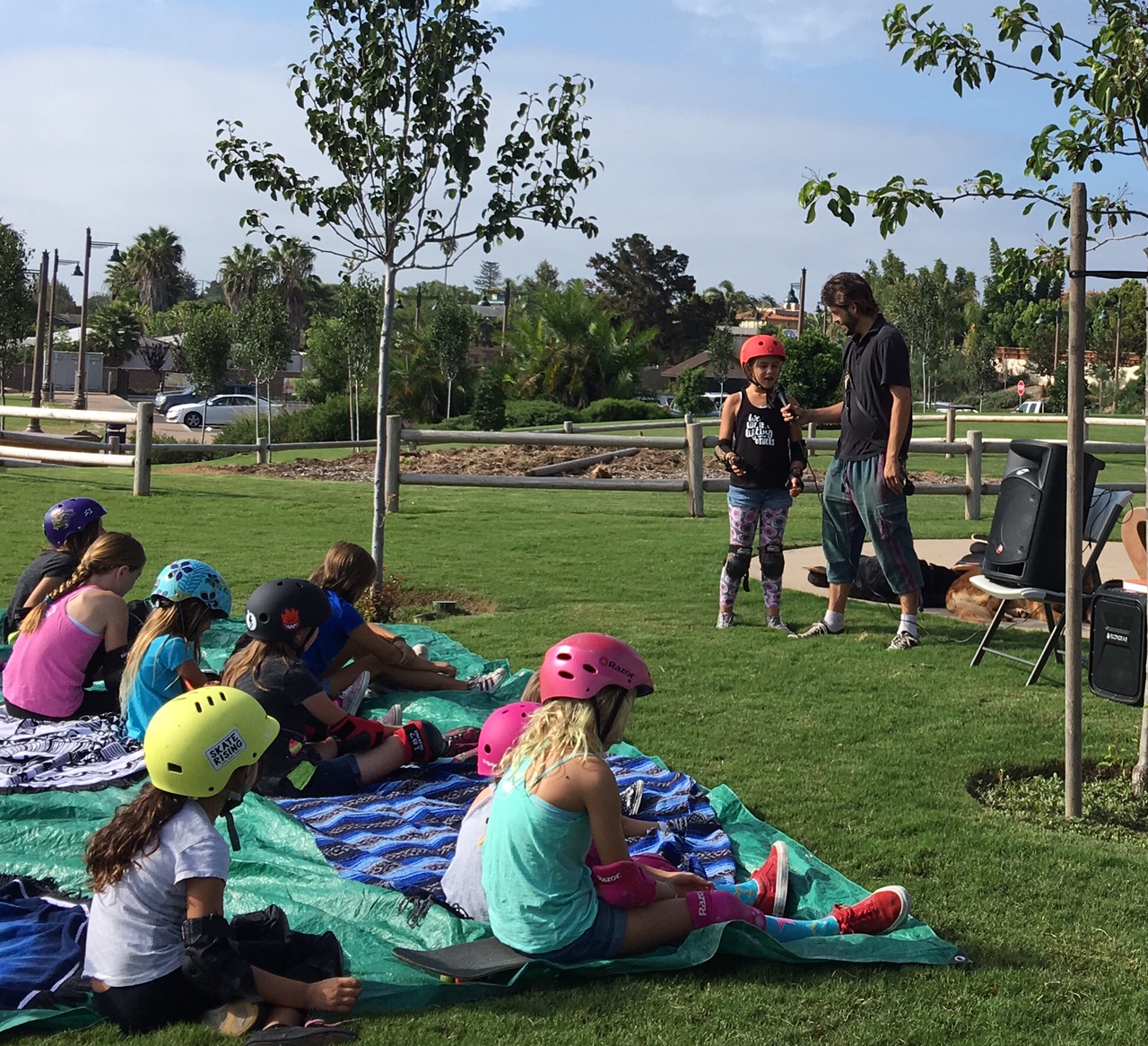 They involved the girls by asking them to share their moments of gratitude and they explained how to look for an Attitude of Gratitude even in challenging times.  I loved the example of seeing an Attitude of Gratitude when you fall; you can choose to be grateful for the lesson learned.  You can also choose to be grateful for getting back up.
I also loved that there was a follow up from August's Skate Rising where the girls were reminded to say something when they see bullying.  One of the girls shared what she did when a friend told her he was bullied at school.  She made him No Bullying stickers to pass out.  The stickers made him feel special and the bullying stopped after he passed them out.  Awareness really is a first step in the right direction to making things better!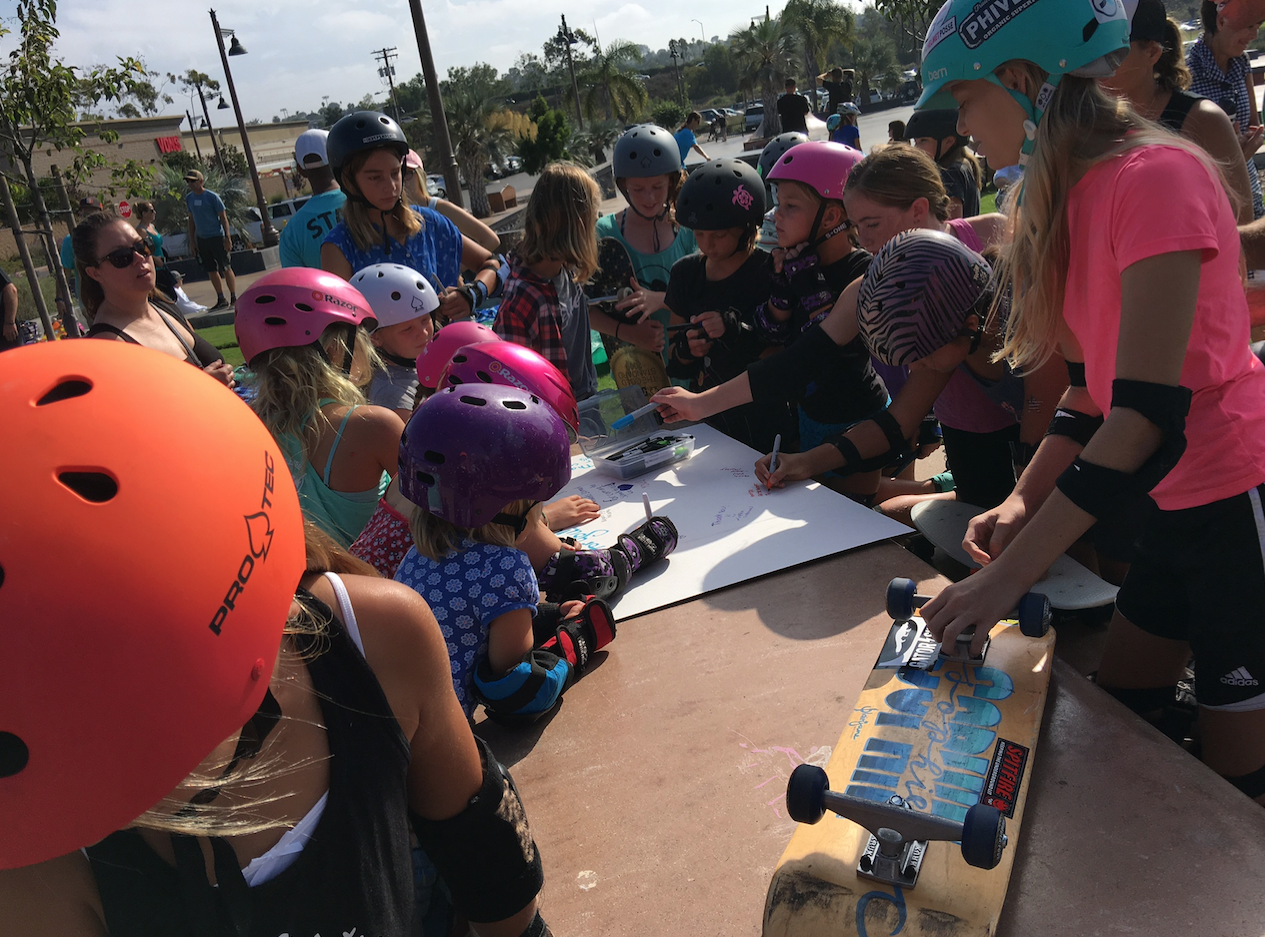 Before skateboarding the girls created posters to show their gratitude for the veterans' services and had a chance to meet the veterans' service dogs.
The girls also collected supplies (toiletries & cleaning supplies) for the Veterans.  I'm sure the recipients of those supplies will be grateful and it was a great reminder to the girls to be grateful for the things they take for granted.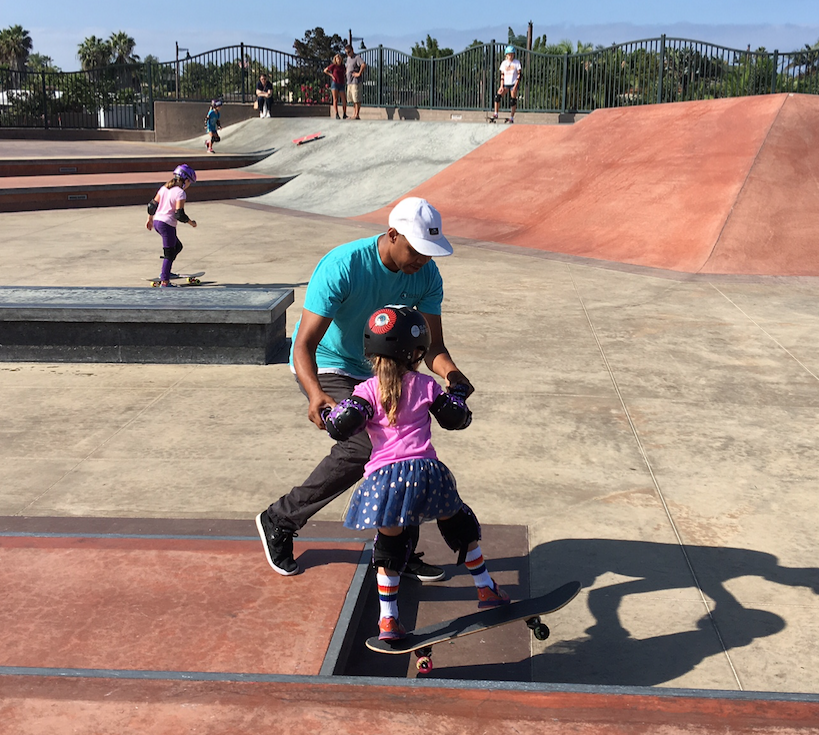 Then it was time to skate.
Here are some of the Neal Mimm's Academy staff  helping with the skate clinics.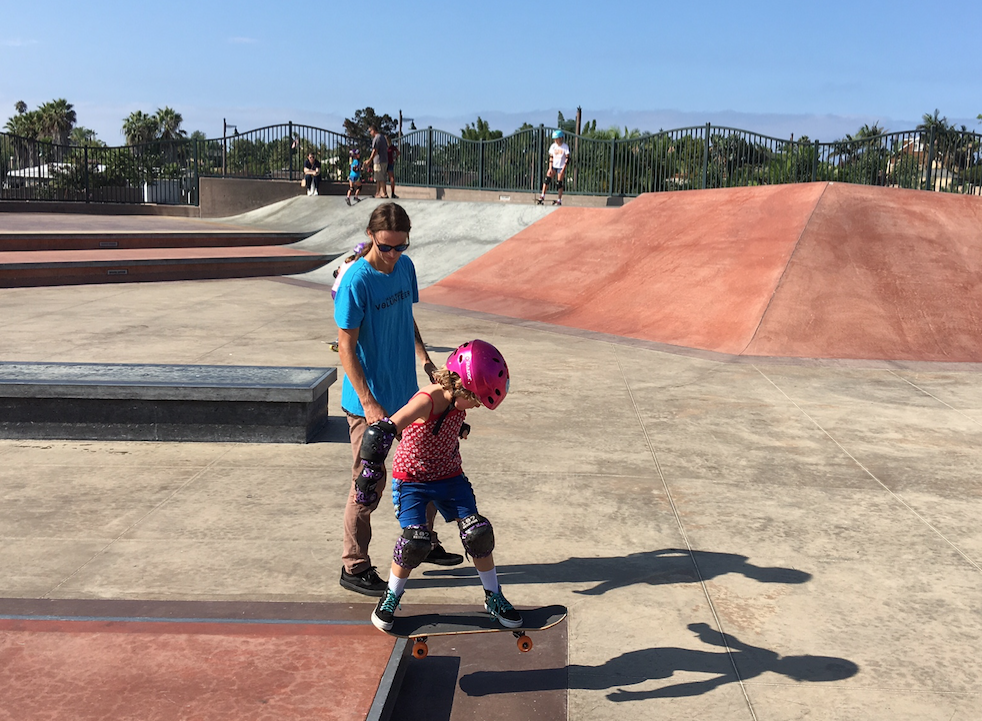 I'm always grateful for hand holding and I'm grateful for how the girls model what they see.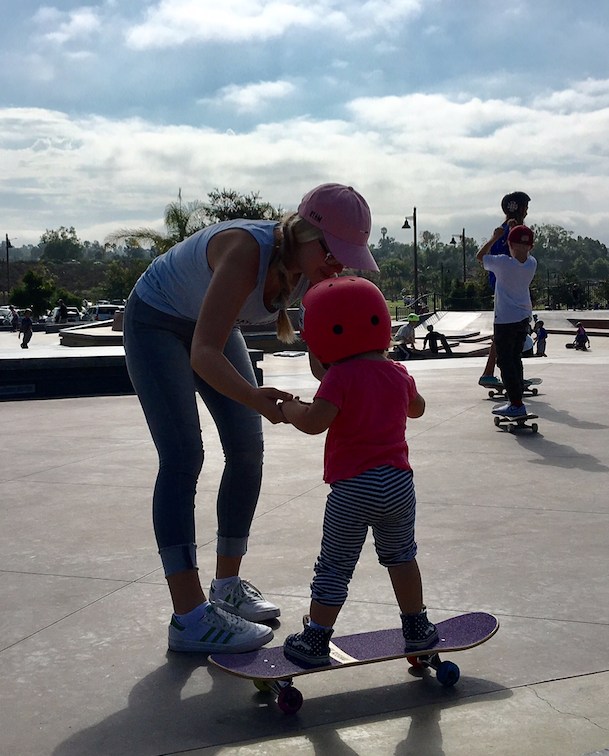 Above I got to help Bella and before the morning was over she wanted to help others.  When you show people kindness, it really inspires them to be kind.  Kindness is contagious!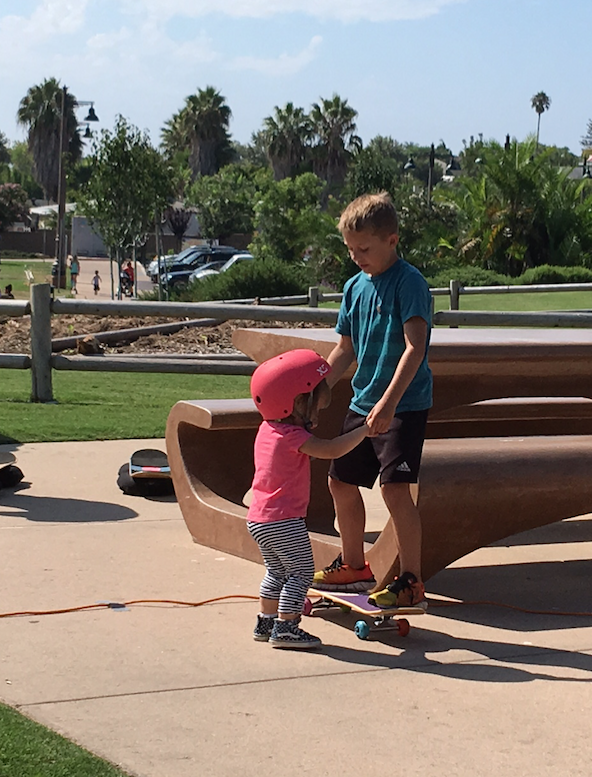 The morning ended with a raffle.  Thank you to all the organizations who support the event and welcome to Autonomy Skateboards.  I absolutely love to see more people getting involved with Skate Rising.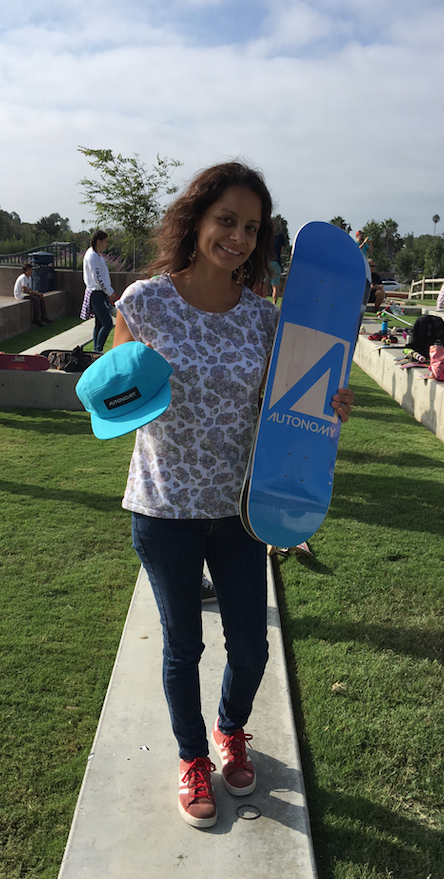 Also huge congrats to Micaela, the founder of Poseiden Foundation & now a force behind Autonomy Skateboards.   #girlscanskate, girls can start businesses, girls can do anything they work for and more do when they encourage each other and have empowering events like Skate Rising to be involved with.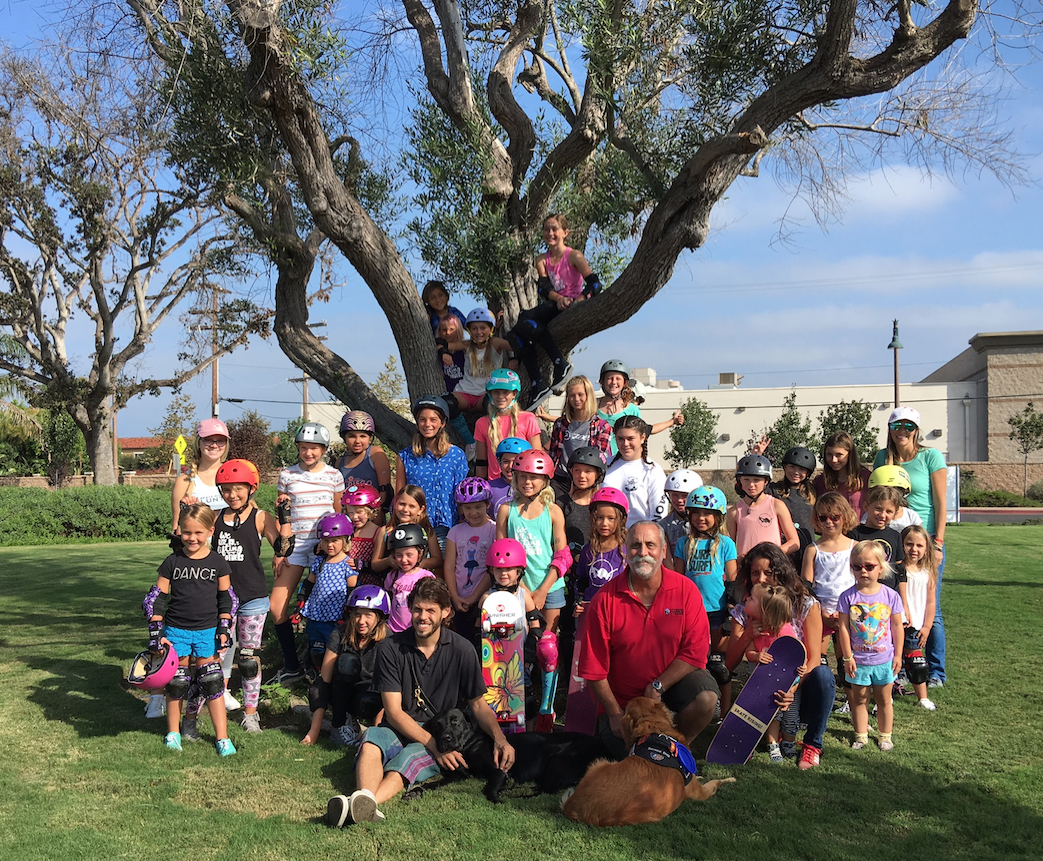 To find out more about Skate Rising, EXPOSURE Skate's youth program, follow them on IG or contact the organizer, Calli Kelsay at calli@exposureskate.org.
If you're in the San Diego area be sure to check out Skate Rising the 2nd Saturday of each month at the Encinitas Community Park from 9am – 11am.  Or if you're in the Phoenix, Arizona area you can check them out on the 3rd Saturday of each month at 91 West Skate Park.