Skate Like a Girl – SF Bay Area Summer Session Schedule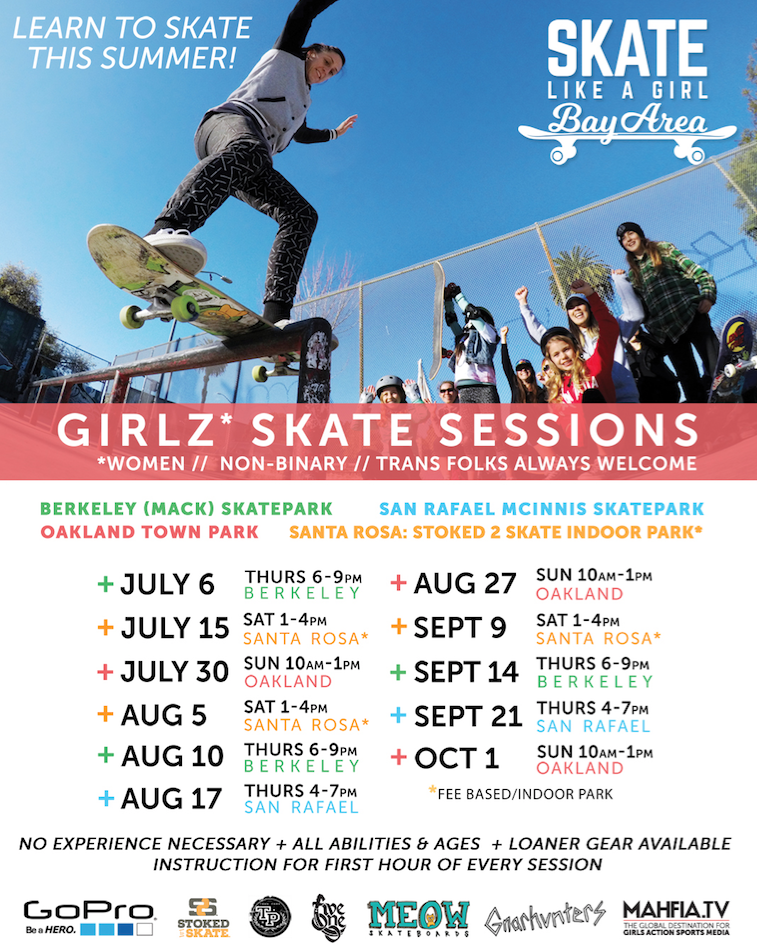 All ages and all abilities are welcome.  Follow them on IG for all the latest updates & recap photos.
Programming Notes:

– Instruction for 1st hour of every session for all abilities: beginner, intermediate and advanced

– No experience necessary, all abilities and ages, loaner gear available

– Special prizes and giveaways at various sessions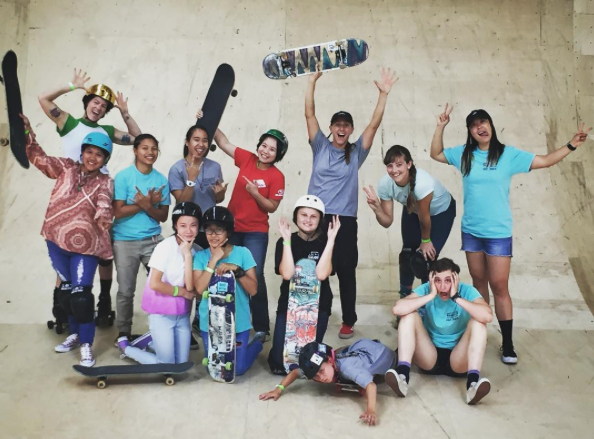 girls at the 7/15 Stoked to Skate event
Where are you having fun skateboarding?  Hope you share soon.