Clash at Clairemont is an annual fundraiser in San Diego, CA that supports the YMCA Krause Family Skate & Bike Park and Grind for Life.
I have the pleasure to volunteer at it, blog about it, and now be a part of this video that explains why it's important to the community.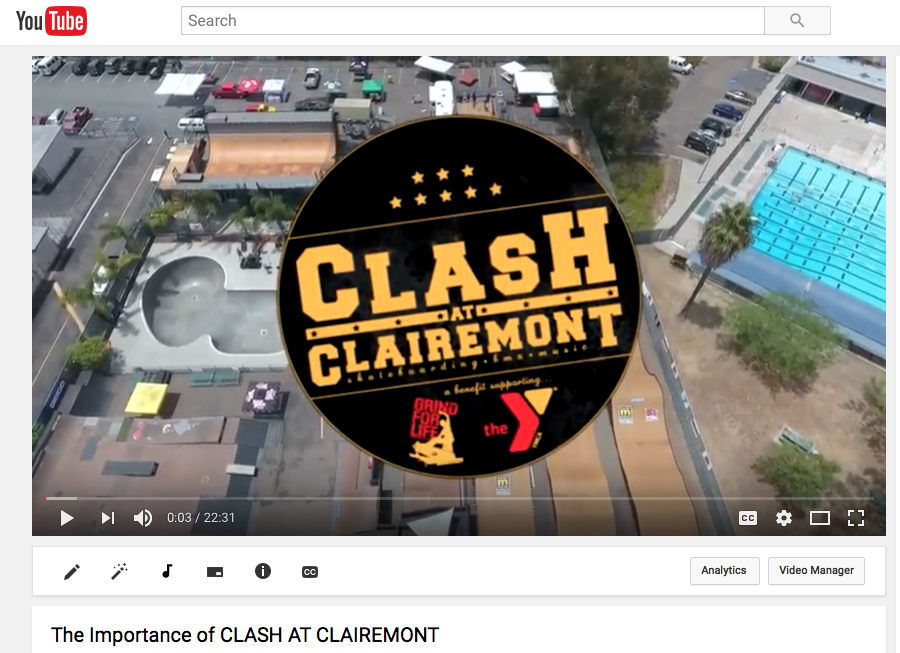 Hope you enjoy the video and if you can join us August 12, 2017 for the 11th Clash.