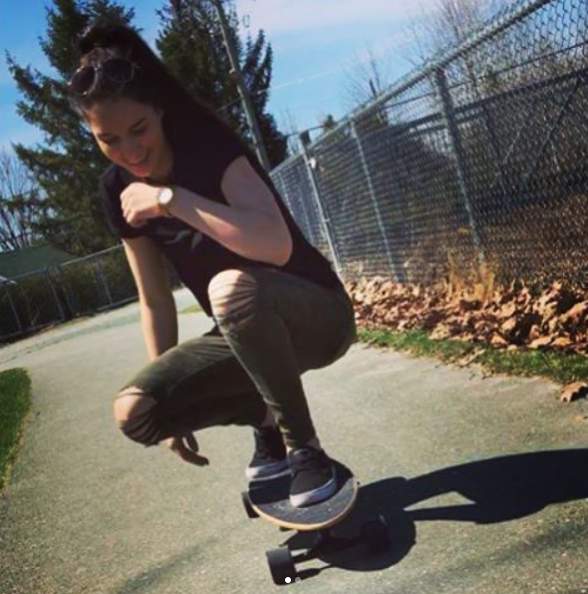 Naomie aka @richardnaomie has good advice
"Stop talking.  Go Faster"
Often what holds us back is ourselves.  What we fear, we procrastinate against, which many times means we miss out.
Don't miss out on skateboarding.  If it's something you want to try – go try it.  Will you fall?  Probably, but then you can pick yourself back up & keep skating as long as it's fun for you.
Enjoy the journey on & off the board.  Whether it's learning to skate, learning a new language, whatever – enjoy the process of learning to go faster.