I've been skateboarding for fun for years and sharing it through blogging for a couple of years because I believe more girls skateboard when they see stylish girls having fun skateboarding and receive encouragement.
I see more and more girls skateboarding and roller skating on IG. I myself was inspired to try roller skating.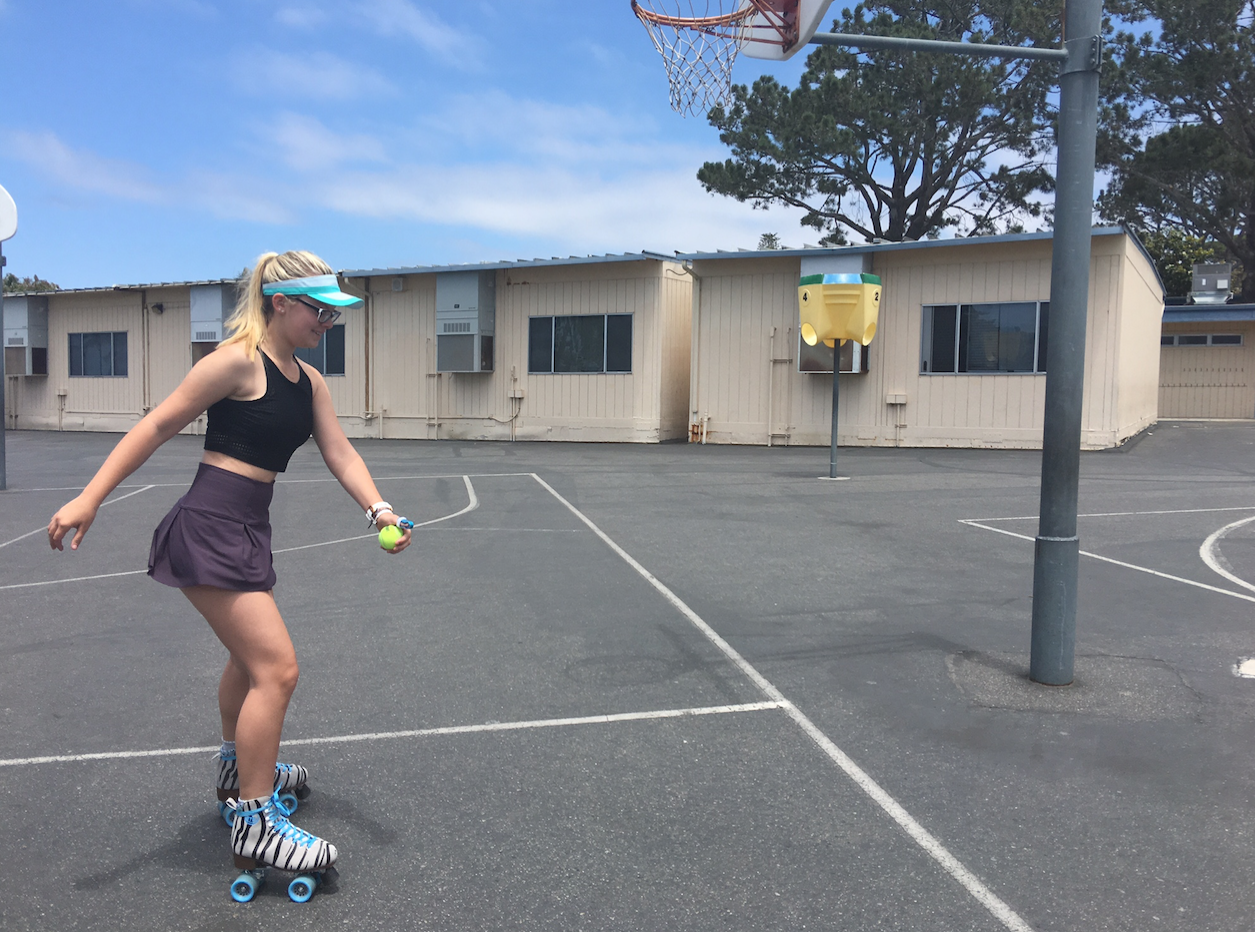 That's right, I went back to the elementary school near my house to practice.   This time I'm also multi tasking.  I'm trying to learn tennis.  So after losing all my tennis balls, I take a skate break to go and collect them.
Roller skating was a lot harder than I anticipated.  It uses different muscles than skateboarding and I'm still getting used to it.  Now that school is out my goal is to get really comfortable in them.  I'm going to start doing laps around the park area of the school before I go back to the ramp.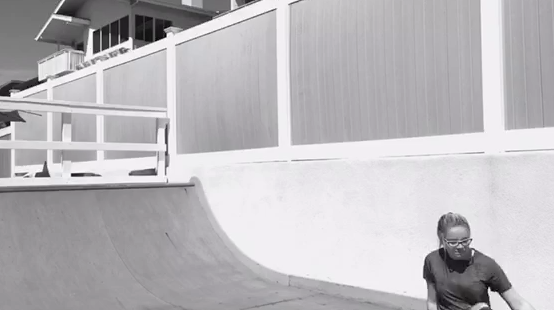 I'm excited to see what progress I'll make now that I have time.  I'm so grateful that this school year is over and I'm grateful for my BTFL roller skates.  All their skates look as fabulous as they are functional.


BTFL – "beautiful longboards and rollerskates" – are designed specifically for young women. Originally founded in Germany in 2015, they launched with a line of longboards tailored to women's body sizes and weights. I first found out about them when I blogged about several girls who ride their boards.
Following is my interview with BTFL:
Why design roller skates for girls? 
Staying true to our Motto: BTFL – Made for girls we designed our skates especially for girls.   All our skates combine a sporty but trendy look.

Not only can you stay fit by cruising around the city, you will look great doing so!  We find that skating is a great sport for both girls and boys, which is why we designed our uni-sex model LUCA.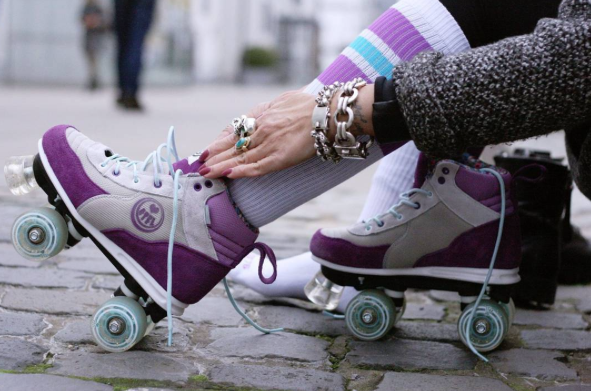 How did you design the roller skates? 
Our experiences came mainly from the Skateboard-Sector, so expanding to roller skates was new and exciting for us. We got in touch with some experts and found out what is important and what we could do better than other brands.

We design each model with special care. We only sell what we love ourselves so every roller skate gets some personal touch.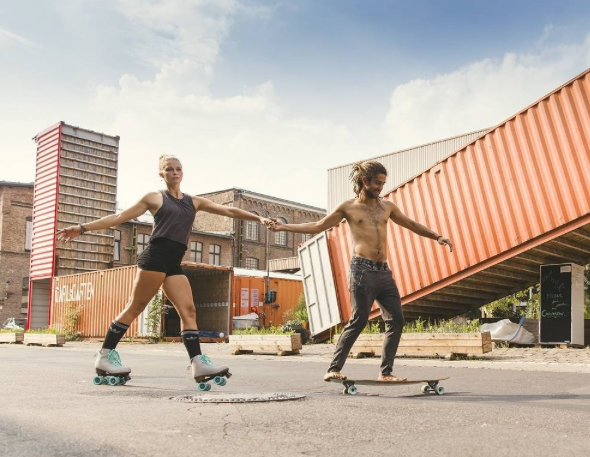 When did you start selling roller skates and what has the reaction been?
We started selling our roller skates in late 2016 and the reactions have been overwhelming.

We didn't really expect such a high demand right away and are extremely happy that our customers love our skates as much as we do.

Before summer even started, we were already sold out on some models and sizes. To meet with such positive response gives us the reassurance that what we are doing things the right way.  We are looking forward to getting more and more girls motivated to go out and skate.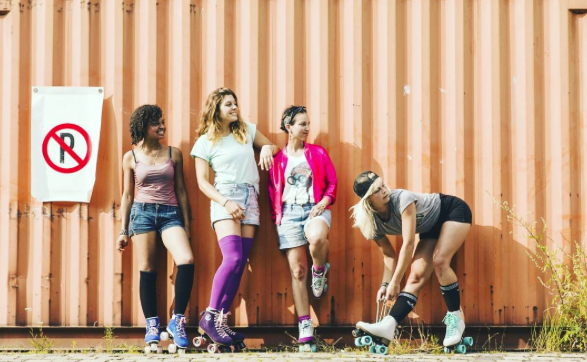 Where are your roller skates available? And what ages are your roller skates for?
There is no age-limit for our roller skates.  We find that there are many young girls who like our skates but also teenagers and women of all ages are getting excited to either bring back a memory from their youth or try something new.

You can order our skates directly on our website "btflboards.com" or from Amazon.  In Germany you can find our Roller Skates at different shops, if you prefer trying them on beforehand to get a better idea of the sizes.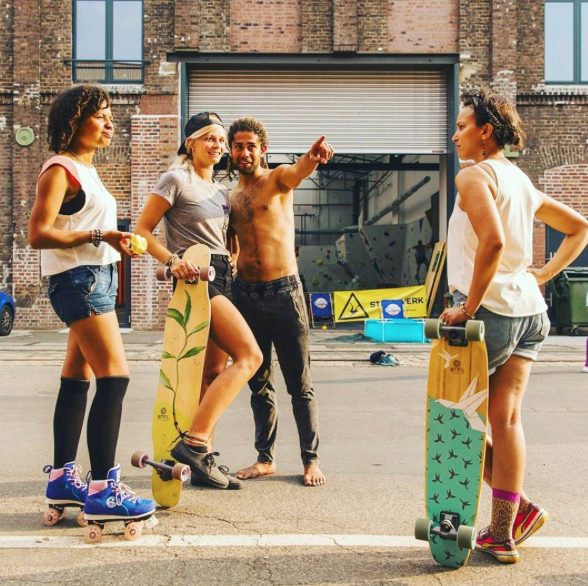 Do you see more and more girls roller skating in Germany? Is is mostly outside or indoor rinks?
It is both, really. I'm sure you heard about Justin Timberlake throwing a Rollerskate-Birthday party for his wife?  After that more and more people are keen to go and try it out for themselves.

They find an indoor rink where they can have a first taste of the fun. Then when spring starts you see the first brave girls skating outside.  By summer there's more and more girls who can't be kept inside an indoor rink, and who want to enjoy the fun of skating in the sun.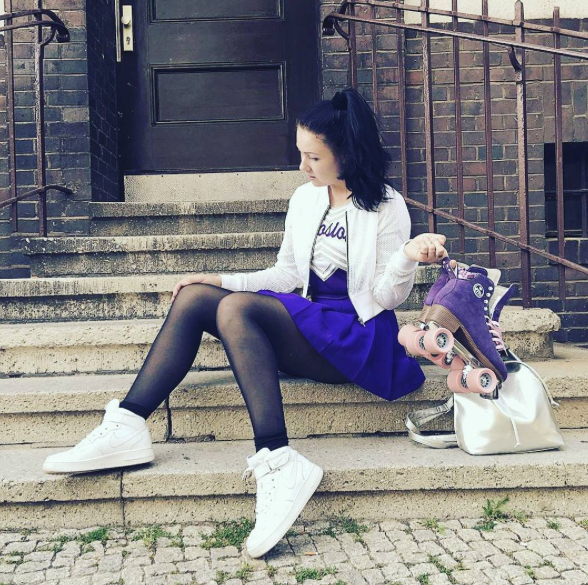 Thanks so much BTFL for creating beautiful skates, the interview, and for encouraging girls to try skating.
Both skateboarding and roller skating are fun exercises that benefit girls.  Teaching important life lessons like falling isn't failing, enjoy the process of learning, and there's always more to learn.  Plus both skateboarding & roller skating are fun alone or with friends.
Inspiration to try skating does come from seeing other girls skate so it's huge that BTFL has a Longboard Team and Roller Skating Team.  Above is Lisa Marie one of their newest Roller Skating Team members and below Jen and Tracy.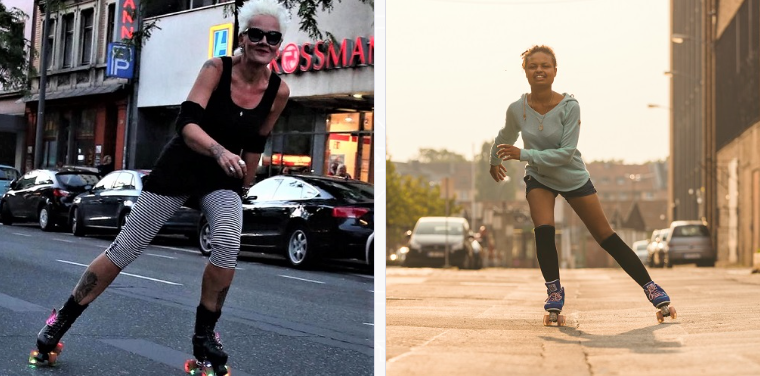 Be sure to follow BTFL on IG to see tons of skating inspiration.
Are you having fun in your BTFL roller skates or on your BTFL board?  I hope you take the time to share.
I'm really so excited that school is out, summer is here, and I can have hours of fun roller skating.