I had the opportunity to attend Tillys 10th Annual Charity Golf Tournament on May 1st at the Mission Viejo Country Club.
In addition to golf, the circus themed event had both a Silent and Live Auction. Before the auctions, I sat down with Tilly Levine, co-founder of Tillys and founder of Tilly's Life Center, the beneficiary of the fundraiser.
There was so much going on, I have to split this into two posts.  This post will be a recap of the evening's activities and the follow up post will be my interview with Tilly.   (link to interview)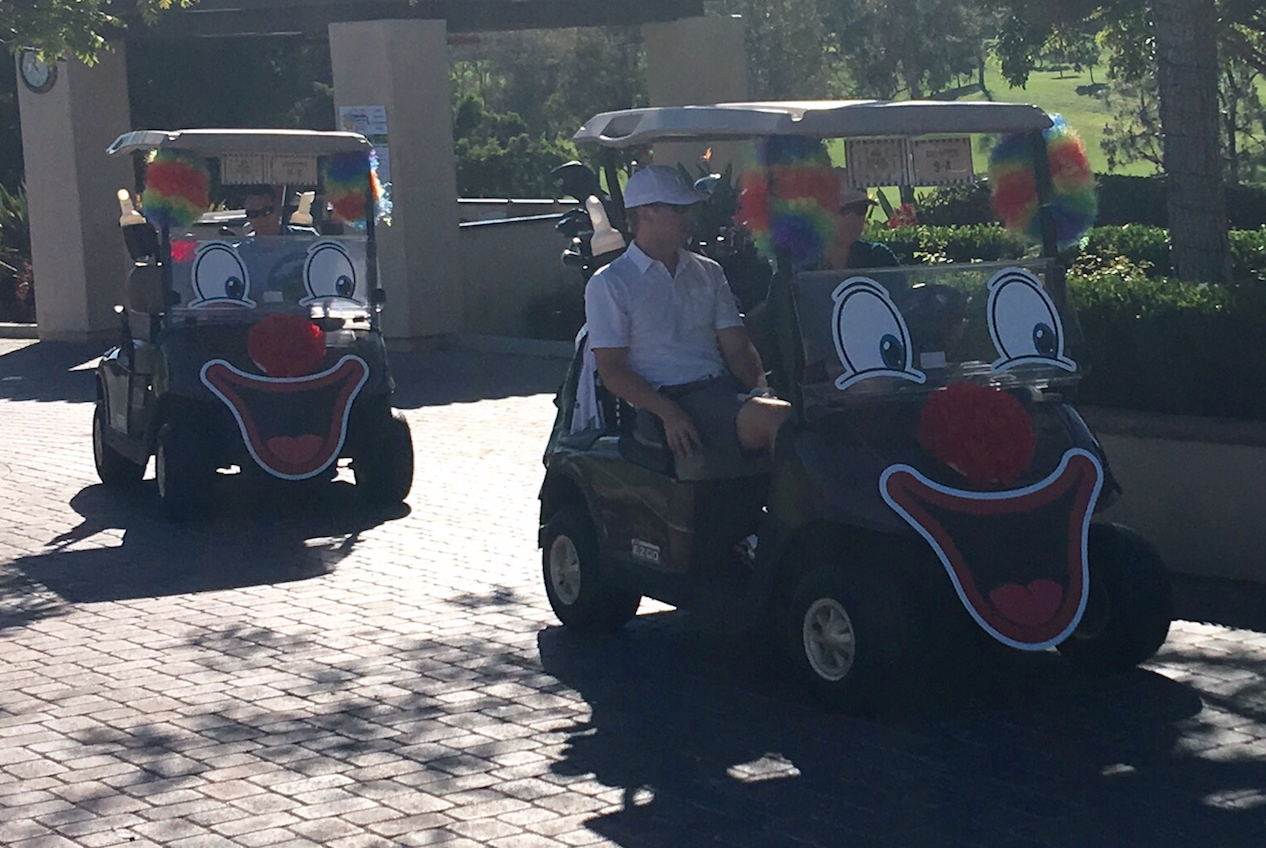 When you go to any of the over 200 Tillys stores, you'll see they pay attention to details.  There's everything you need down to the smallest accessory to complete your look.  Likewise their event paid attention to details.  From the decorated golf carts above to the entire Big Top area, the details were amazing!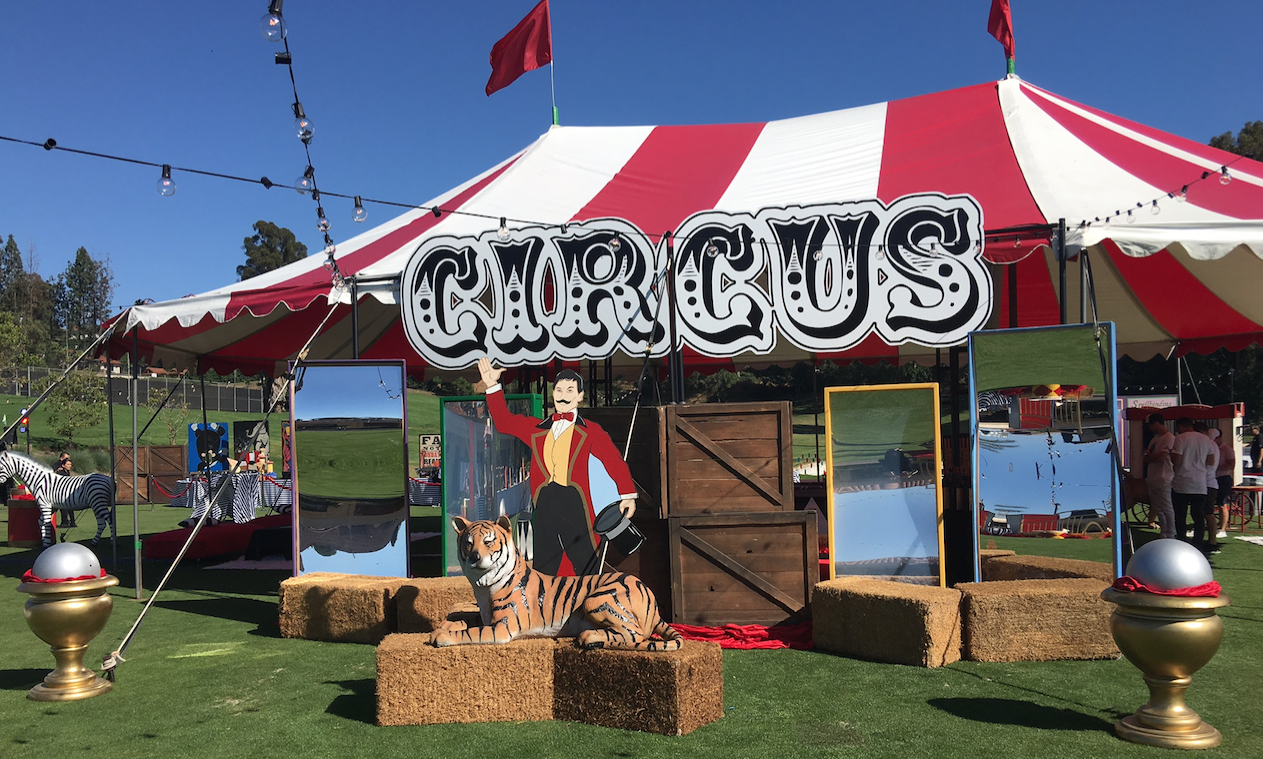 All the guests were invited to participate in the circus,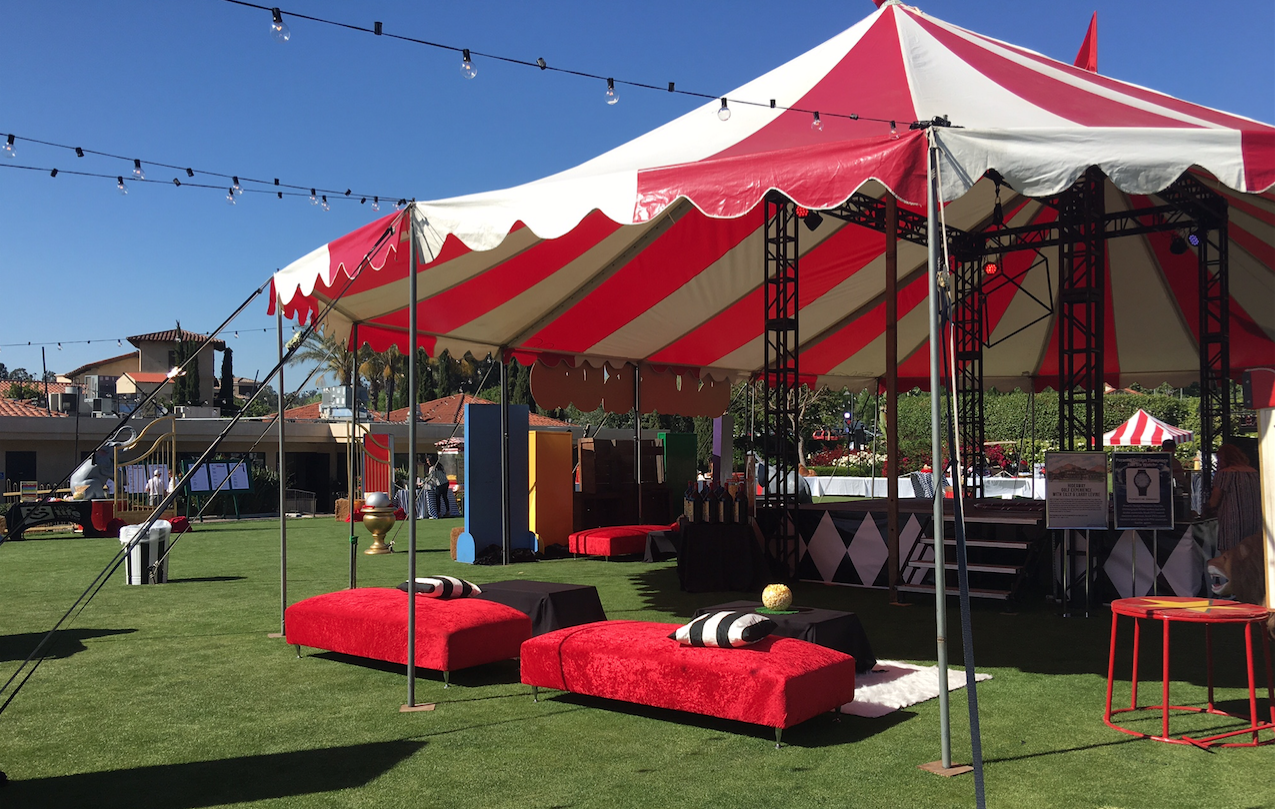 in addition to the props there were circus performers mingling with the crowd.  Below one of the Stilt Walkers, who had to duct as she passed the lights.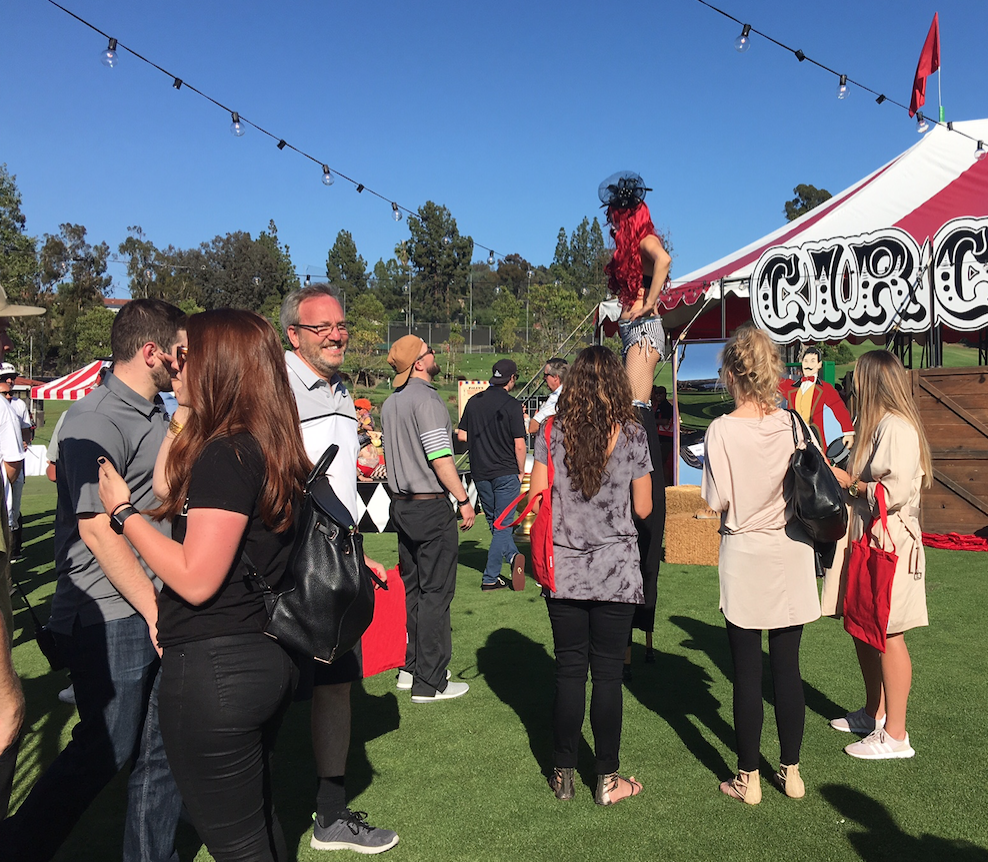 The performers also offered tips.  The video below proves that Sword Swallowing is legit.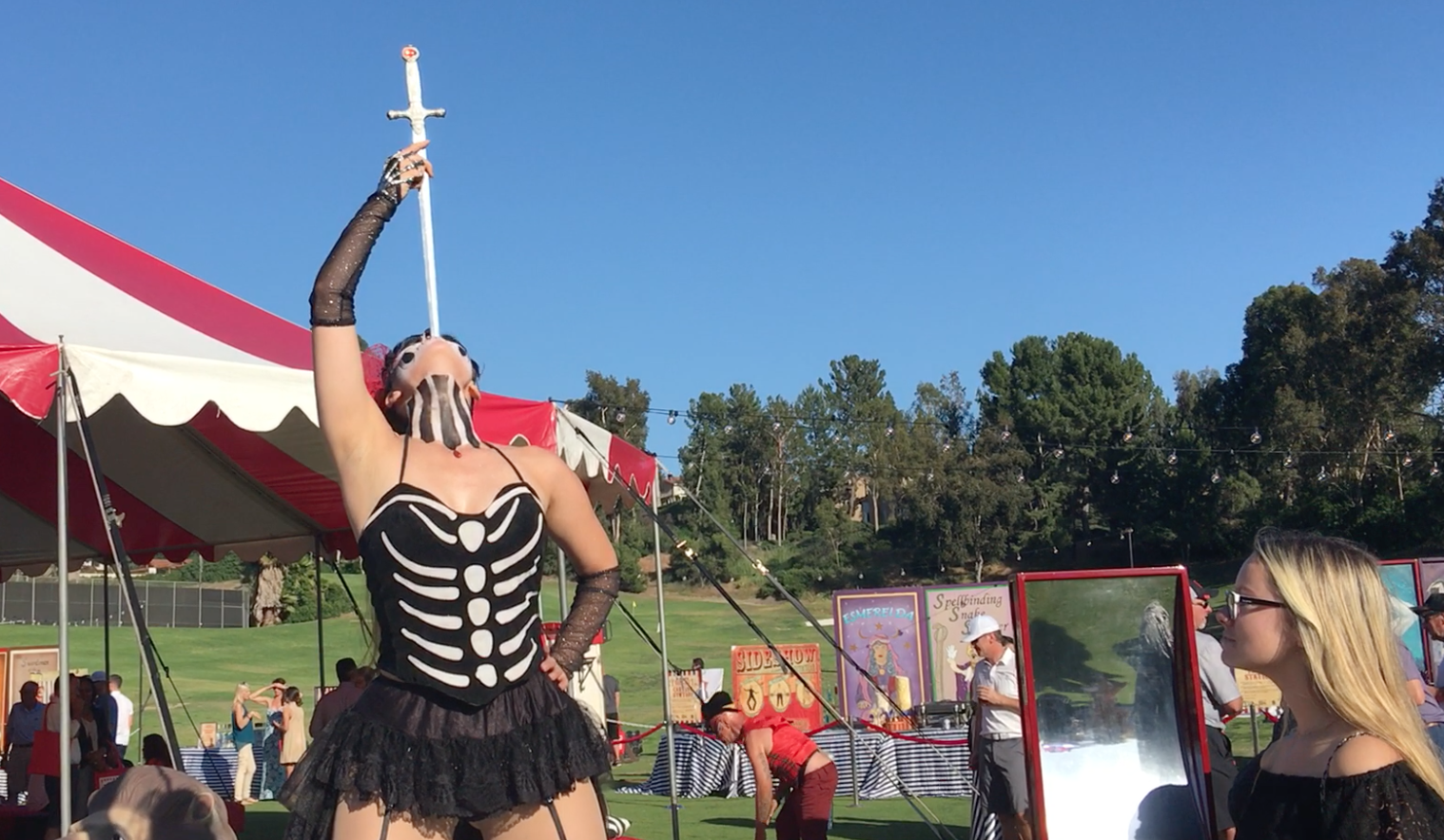 In addition there were contortionists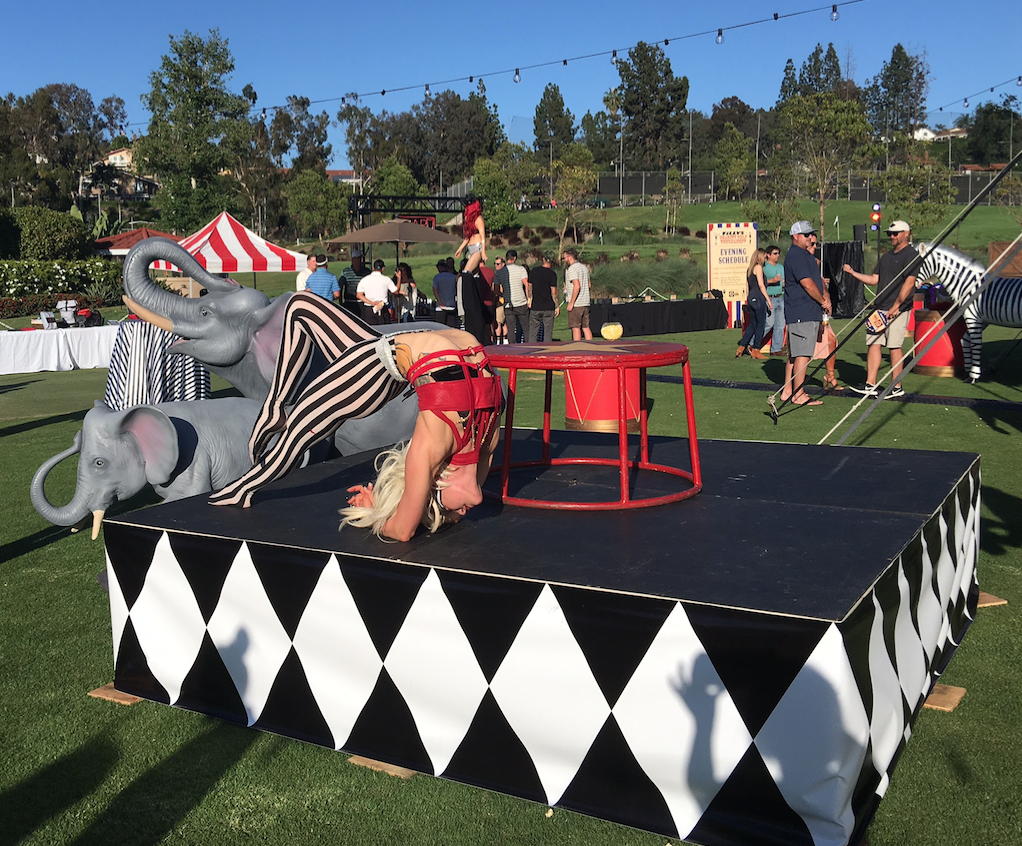 and the python guy.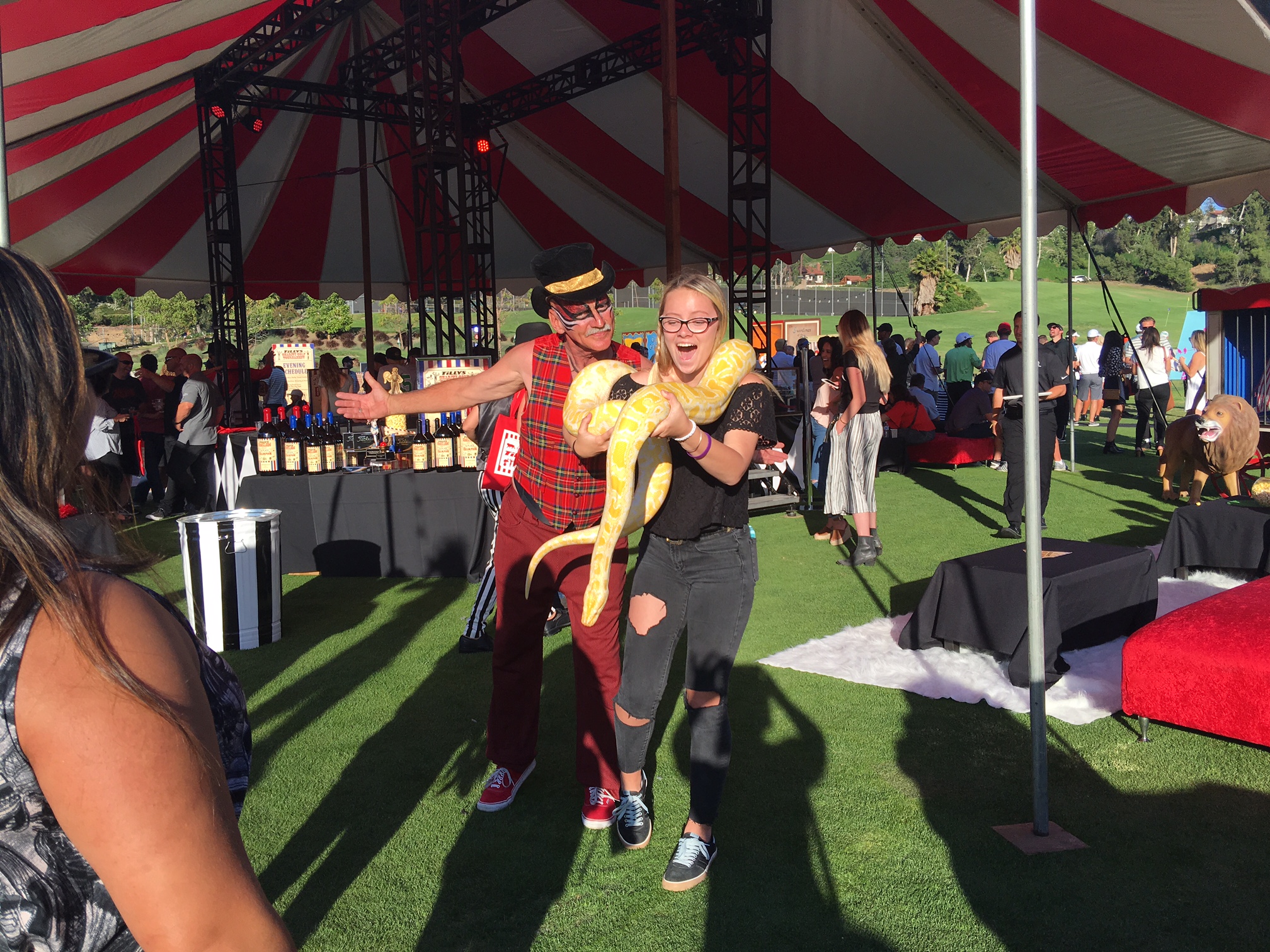 I'm not going to lie, the python guy had me feeling the American Horror Story – Freak Show vibe.  I am glad I gave him & Monster the python a chance.
Giving chances is what Tilly's Life Center (TLC) is all about.  TLC wants to give every teen a chance to be happy and successful. Founded in 2012 with a mission of empowering teens with a positive mindset to face life, TLC has already positively impacted over 2,000 teens.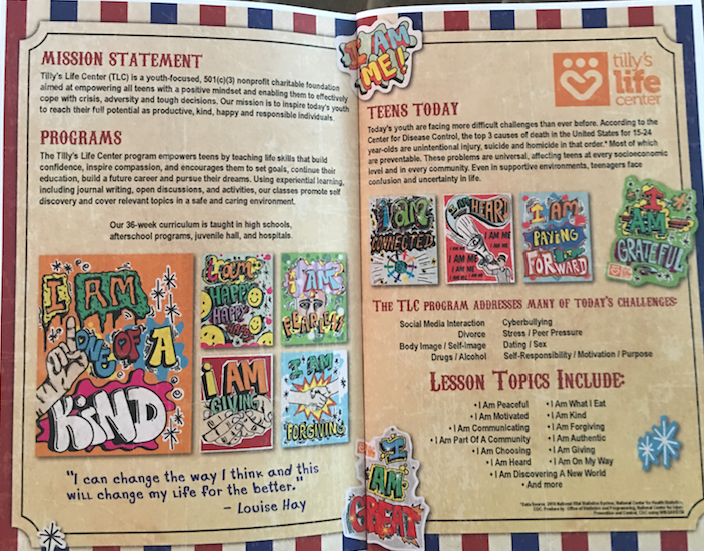 Being a teen has probably never been easy.  I know it's not easy now because I am a teen.  I know first hand what it feels like to be bullied, victim blamed, and unable to defend yourself.  It feels overwhelming and without somewhere to turn it seems impossible to believe that it will pass and life will be better.
TLC offers a place to turn.  TLC partners with organizations like EL Viento, Operations Progress, AVID, Casa Youth Shelter, Big Brothers Big Sisters, University of California Irvine, local high schools, after school programs, juvenile halls, hospitals and more, to offer a free program of experiential learning, with a curriculum based on self-discovery.
Teens learn tools like journal writing, have a place to discuss their feelings, and receive support all which builds their confidence while developing compassion.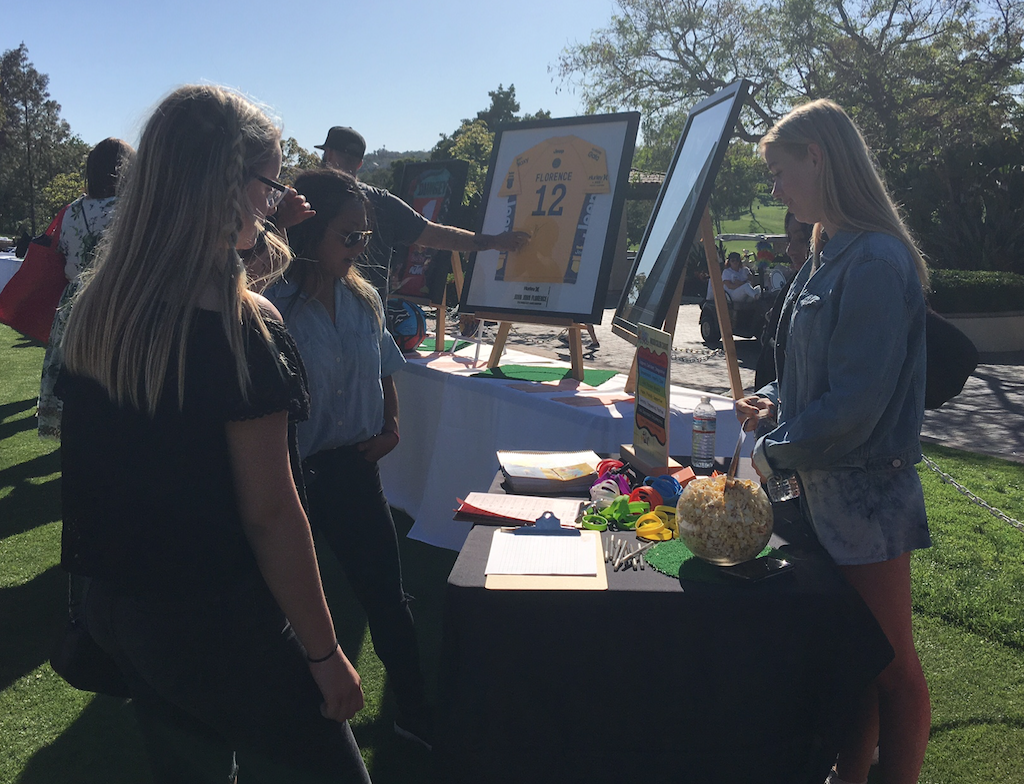 Ambassador & TLC graduate Isabella explained how journaling helps her.
Without confidence, you can't give yourself a chance to pursue your dreams and you can't give others a chance because you're living in a state of fear and dread.  Both confidence and compassion are key to developing future leaders.
Building future leaders, people who contribute, is the end product of TLC.  That message was heard loud & clear under the Big Top when two TLC graduates Caris & Carlos shared how the program positively touched them.
So thank you to everyone who came out and continue to support TLC as they expand their program to empower more teens in Southern California and beyond.
The support I saw was amazing.  The golf tournament was sold out and the corporate sponsors were generous.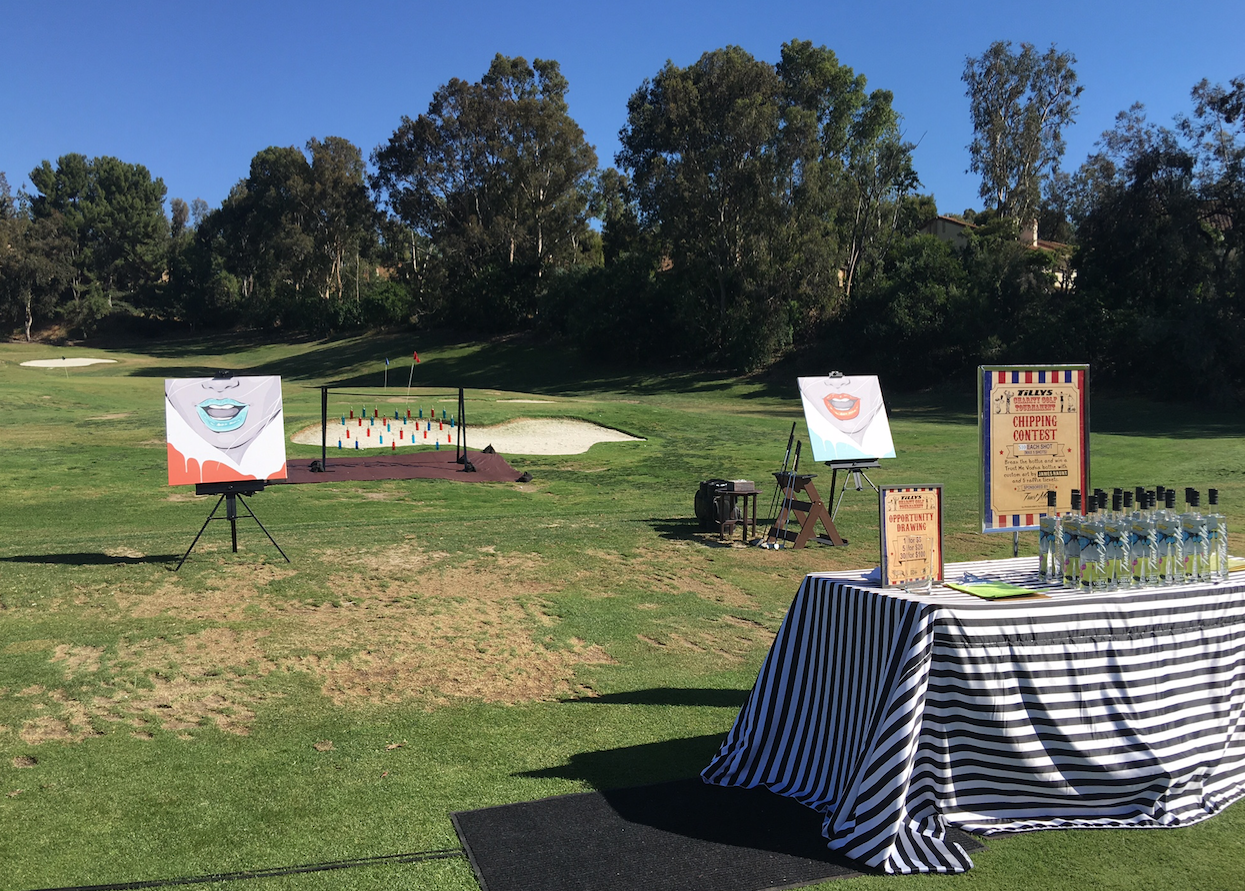 I especially loved the Chipping Contest and Photo Booth.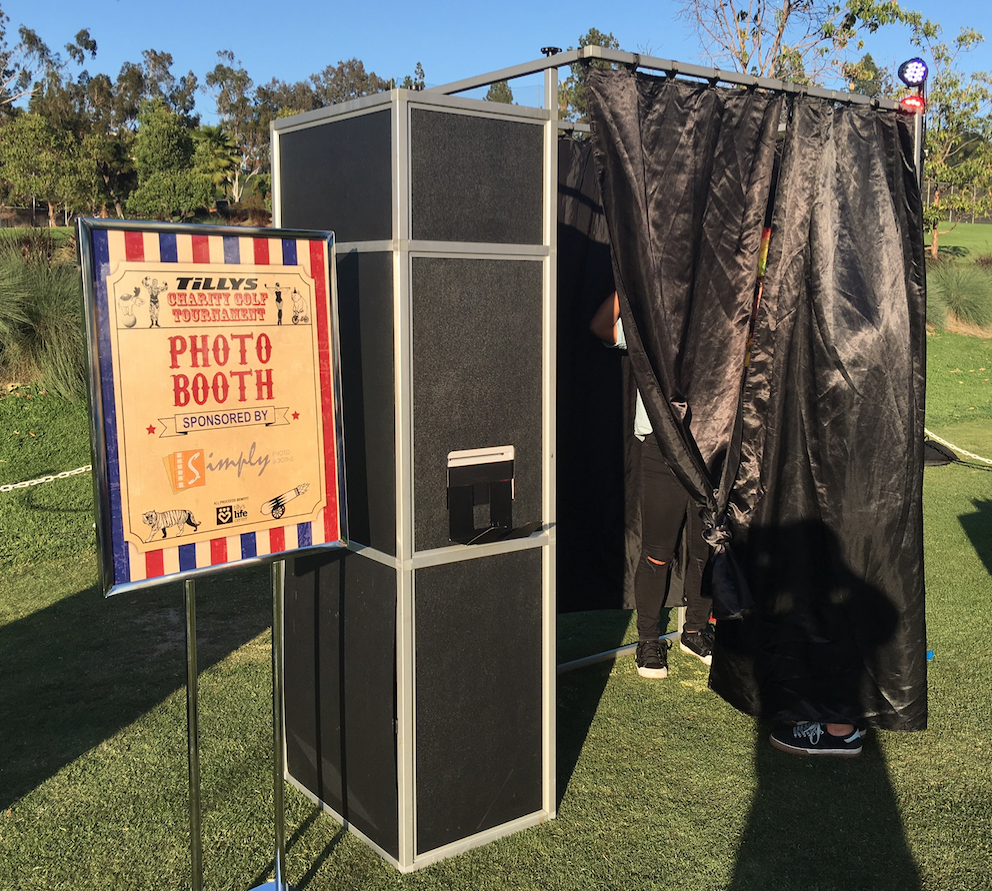 Stay tuned for my interview post with Tilly Levine.  She's truly a Girl Boss.  Until then you can check out TLC on their web page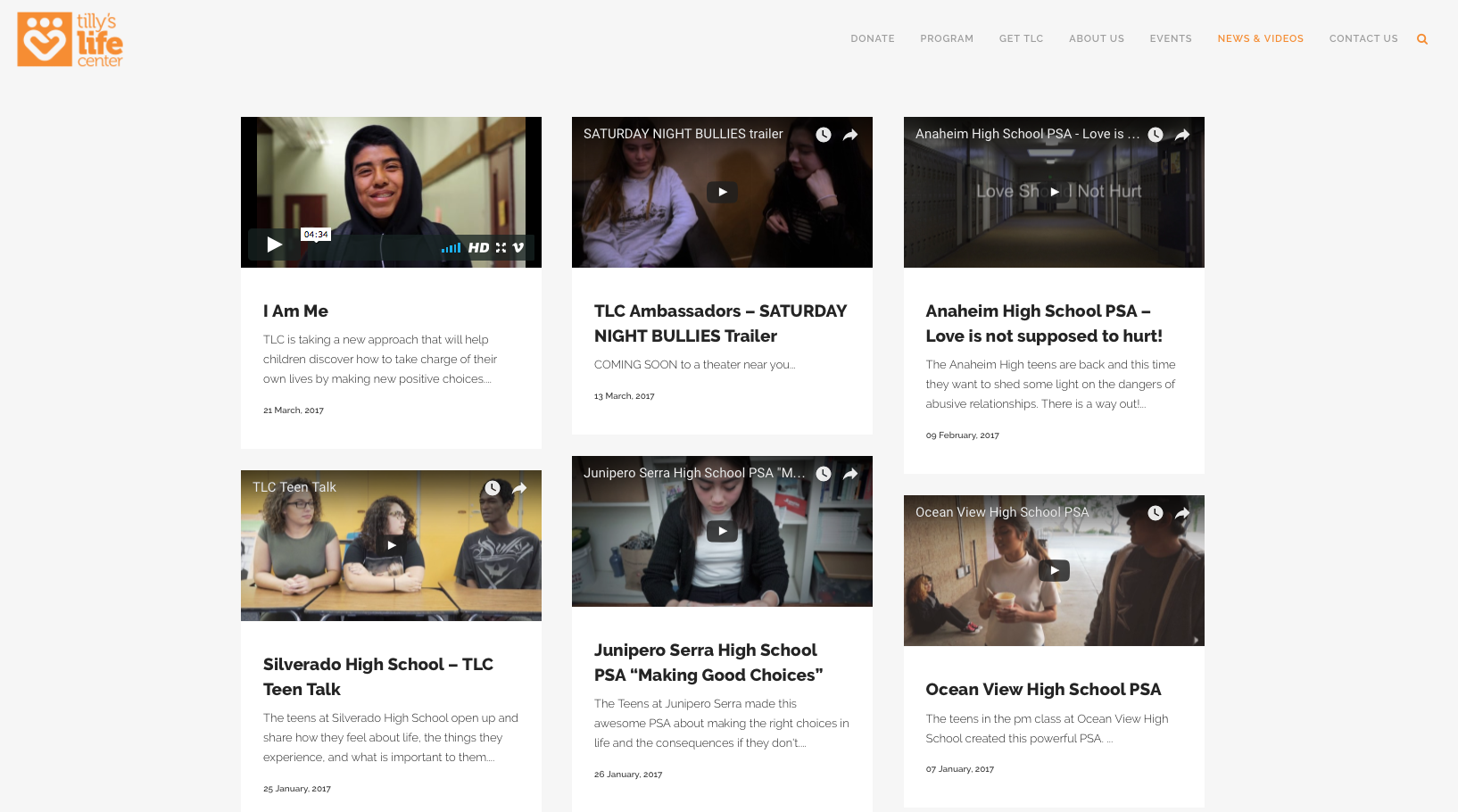 Videos from TLC students
and on their social media accounts like IG.