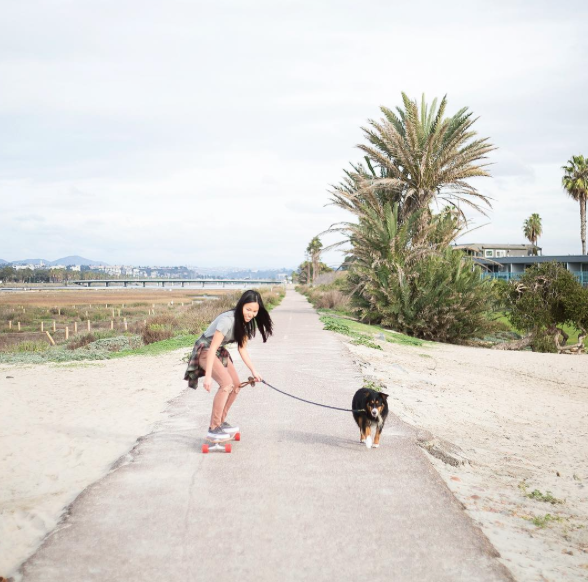 Since other people in this household can't run and keep up with me to save their life, we've resorted to this to get me my exercise 😂   –   @life.as.cohen
Yet another reason girls should skateboard.  Skateboarding is sport, art, transportation, exercise, rolling yoga, builds self-confidence, and lets you keep up with adventure dogs.
Cohen & Tammy are having fun at Ocean Beach Dog Beach in San Diego.  Where are you have fun skating?
More girls skate when they see stylish girls having fun skateboarding plus more dogs get their exercise when they have  girls to skate with.
Do it for the dogs!