Skate Rising met on 2/11/2017 at Academy Skate Park in Vista, CA.  Over 60 girls came to skate, contribute to a service project, and find out about Random Acts of Kindness.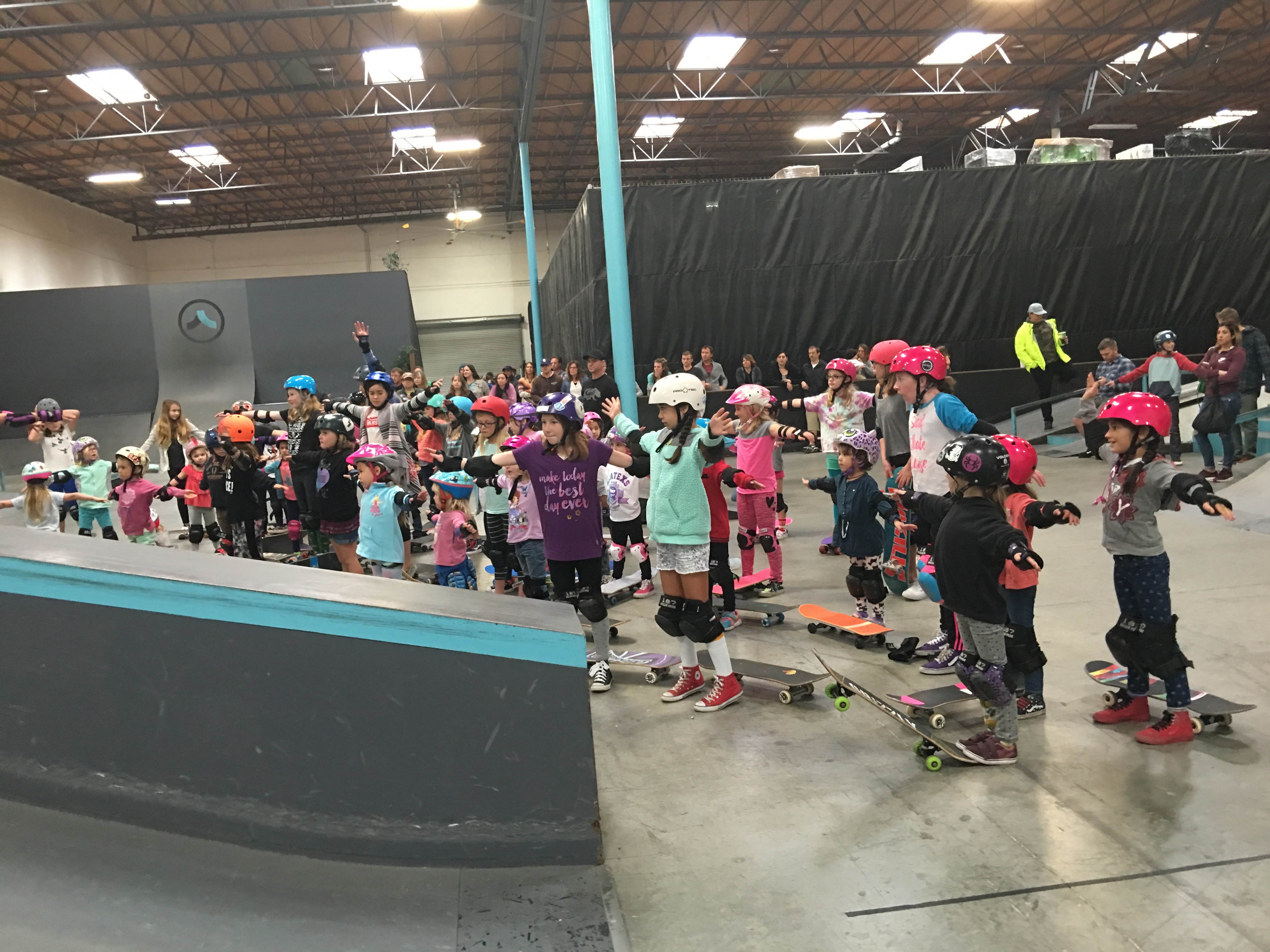 Nina, who donates her time to photograph Skate Rising events, introduced the analogy of trees & kindness.  She had all the girls act like a tree to see their roots & trunks keep them anchored and strong while their branches let them reach others.
The girls found out about Random Acts of Kindness Week, which this year is from 2/12 – 2/18, and were challenged to commit at least one act of kindness in the coming week.  They are encouraged to share their acts by tagging #RAKweek2017 #SkateRising #EXPOSURESKATE on social media and come back in March to share what they did as inspiration to encourage everyone to perform  daily acts of kindness.
All acts of kindness – small to huge – can have a rippling effect.  "Kindness is contagious."  Each girl who wanted to wrote her name on a leaf as her pledge to perform an act of kindness.
With the leaves in place it was time to skate.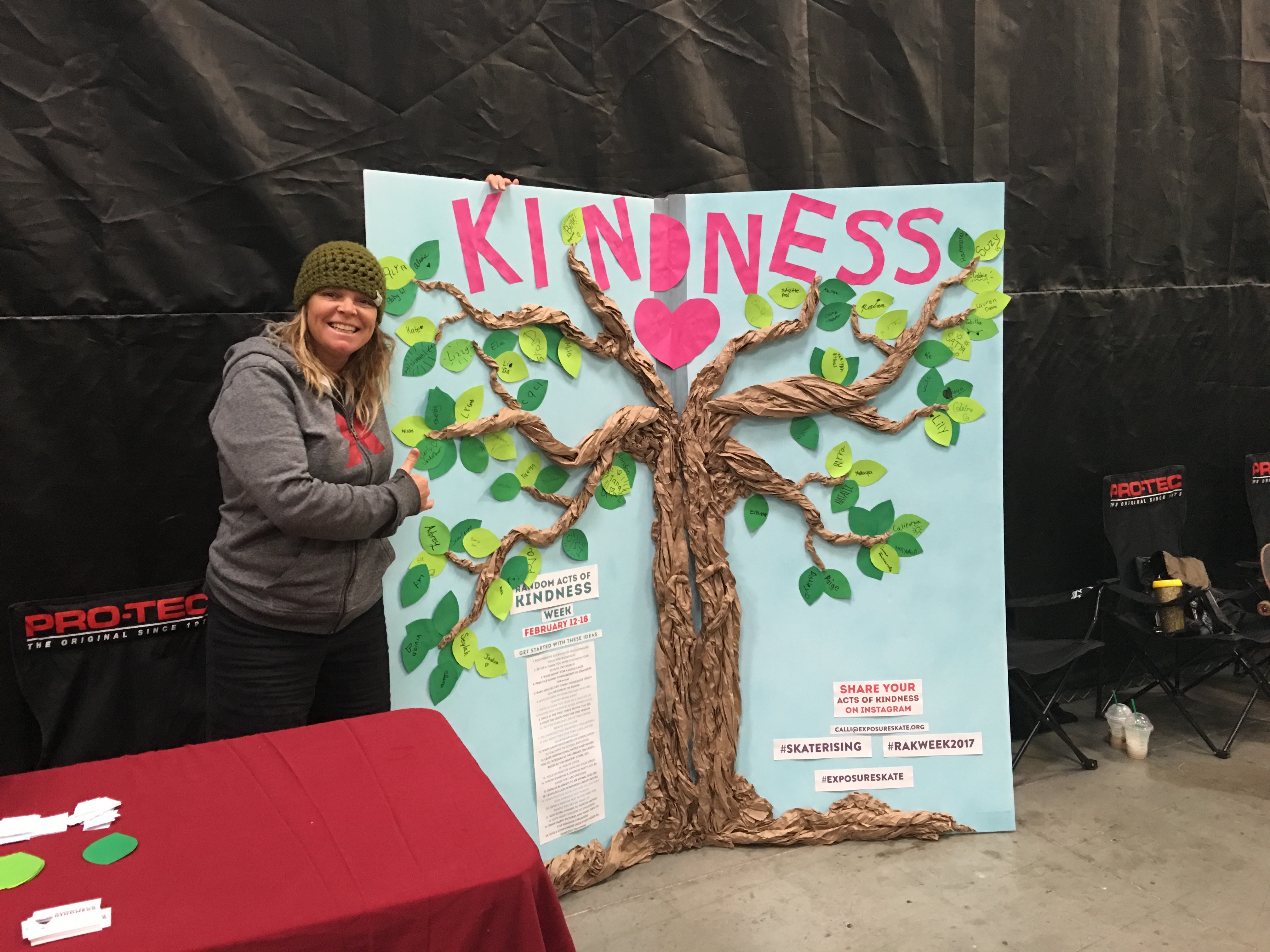 The entire Skate Rising event is an act of kindness.  From the volunteer parents above & below doing whatever needs to be done – just two examples.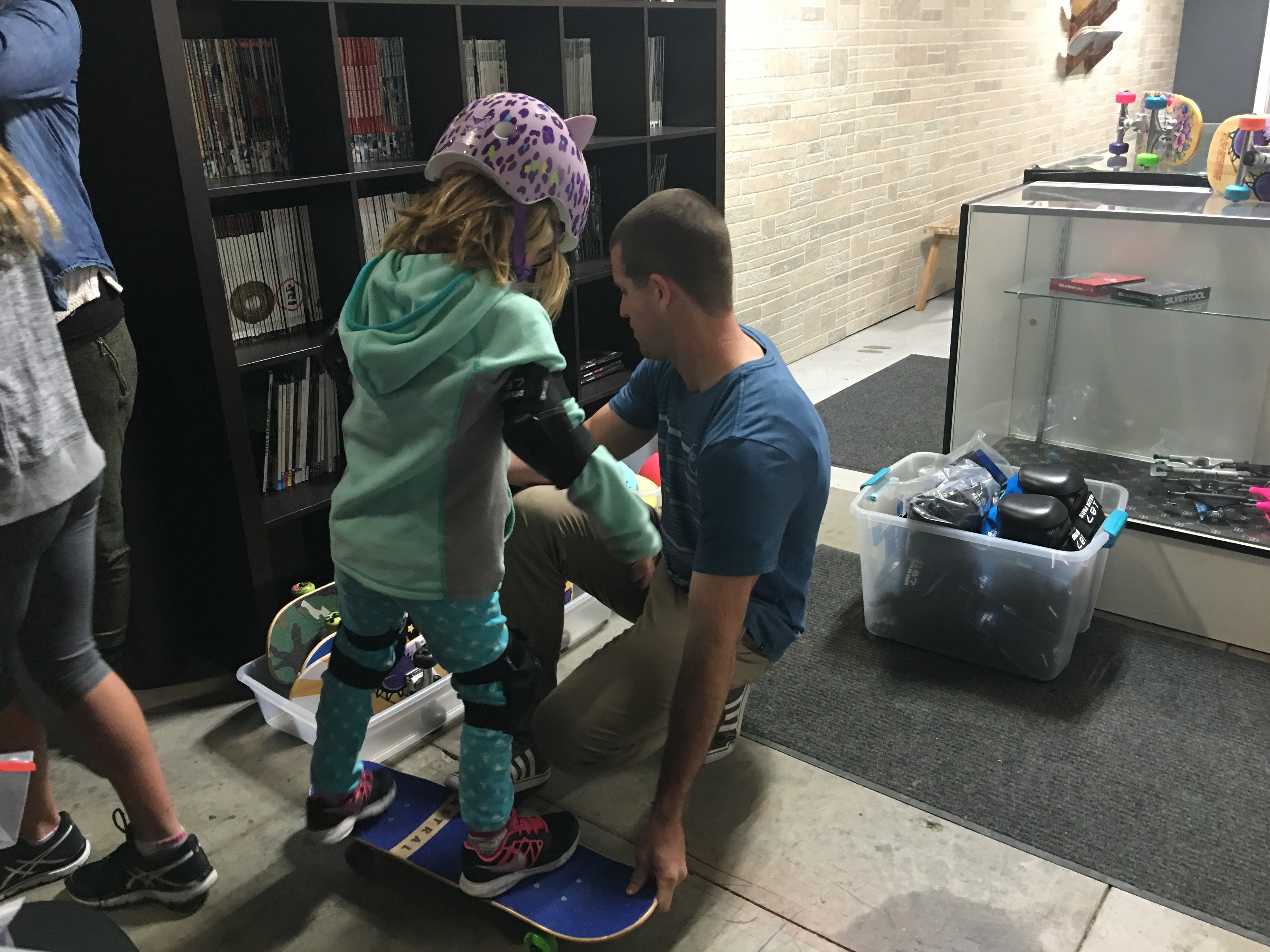 SkateXS provides loaner boards sized just right for smaller feet.
To the organizer Calli,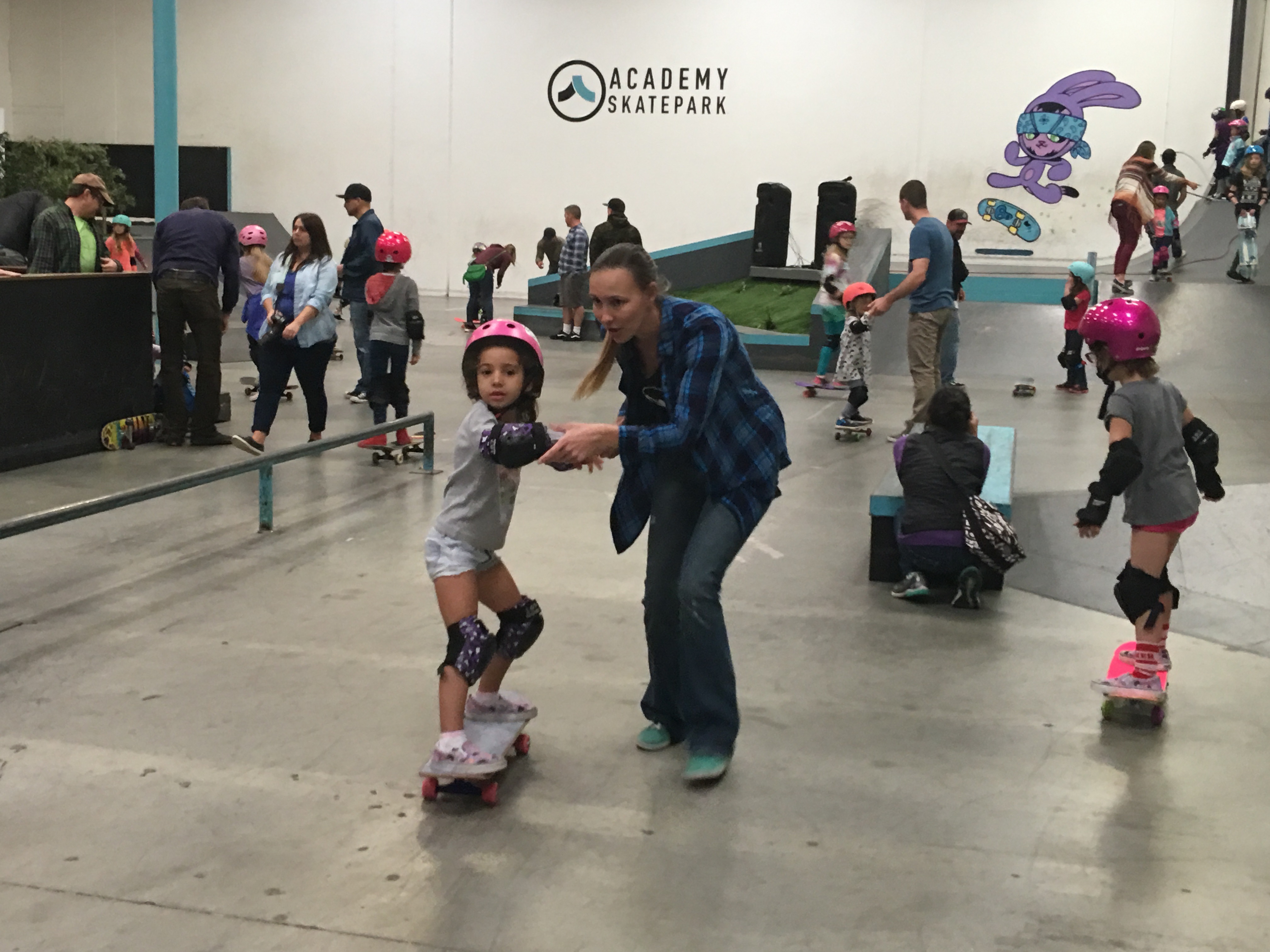 sisters Carly & Tabitha,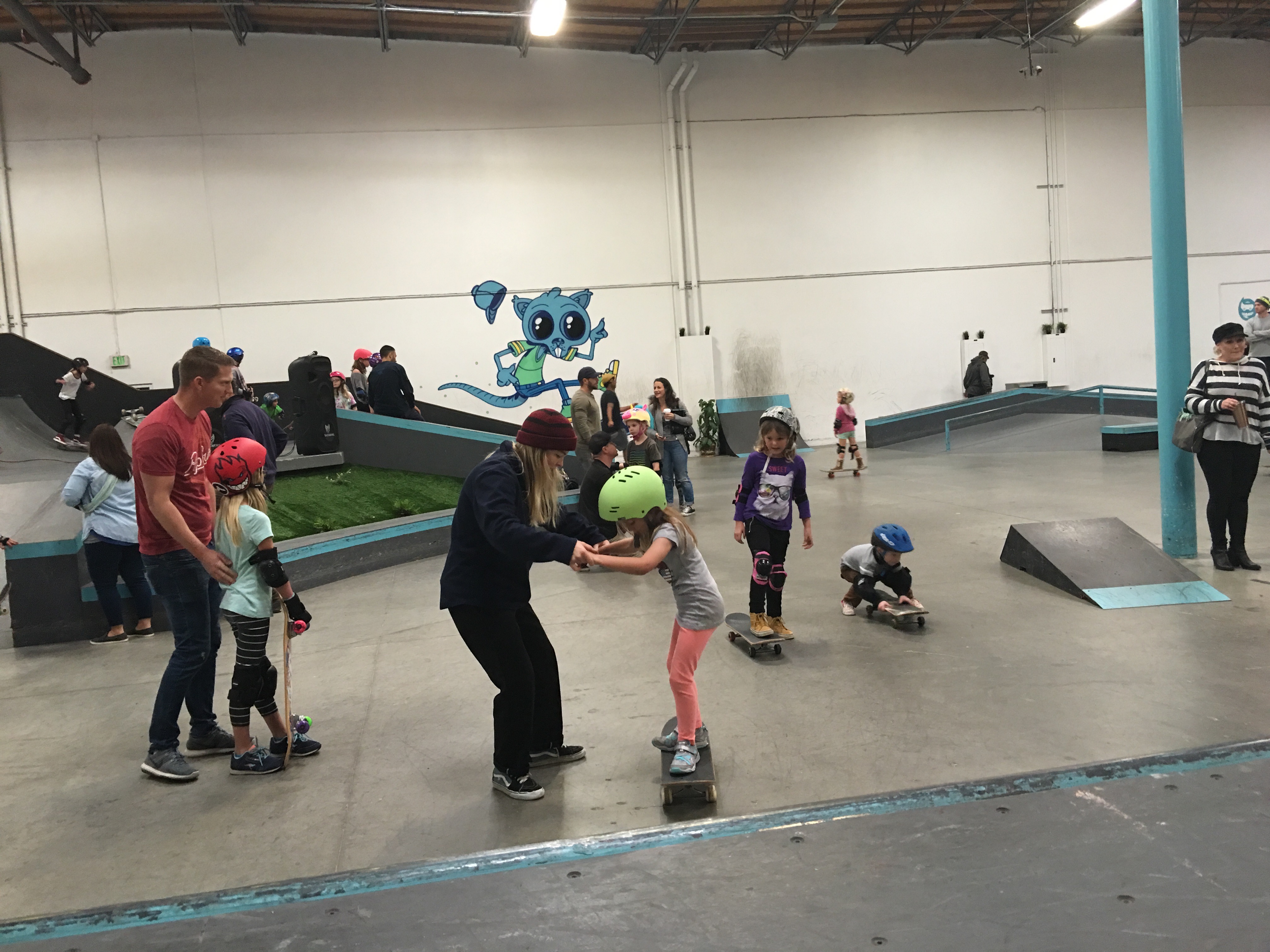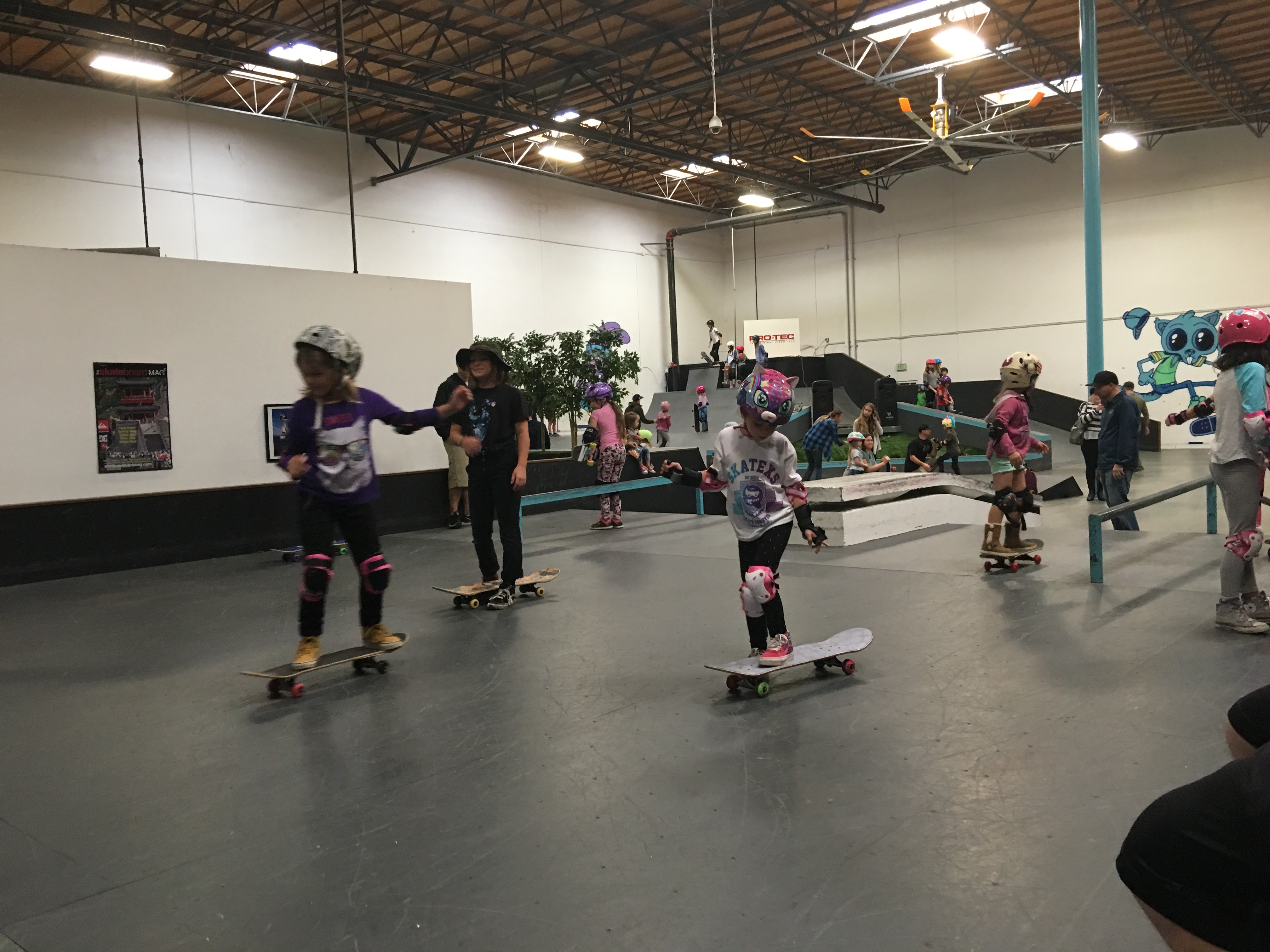 and Academy Skate Park Staff – like Mike below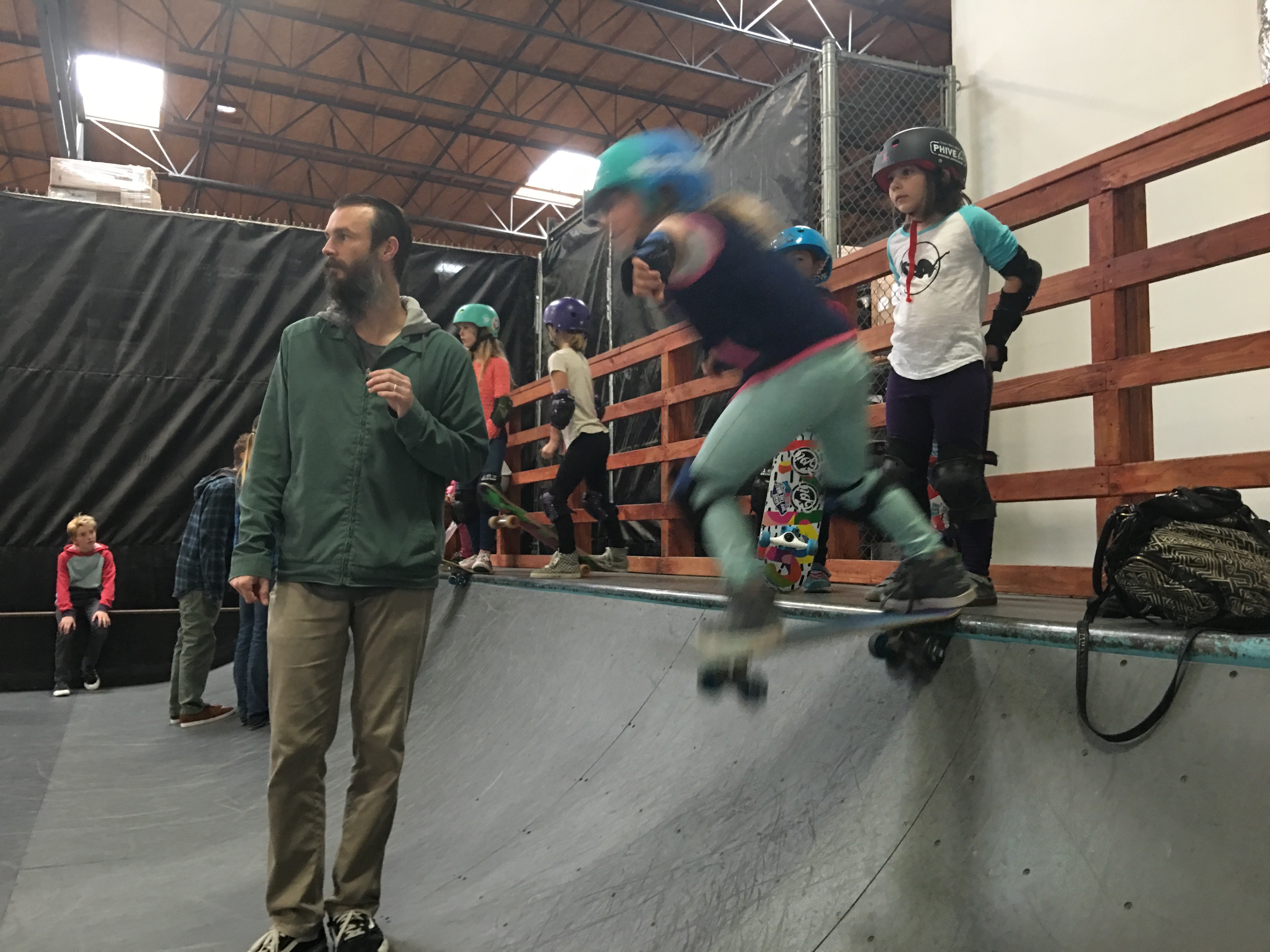 you see so many acts of kindness – smiles, hand holding, offers of encouragement!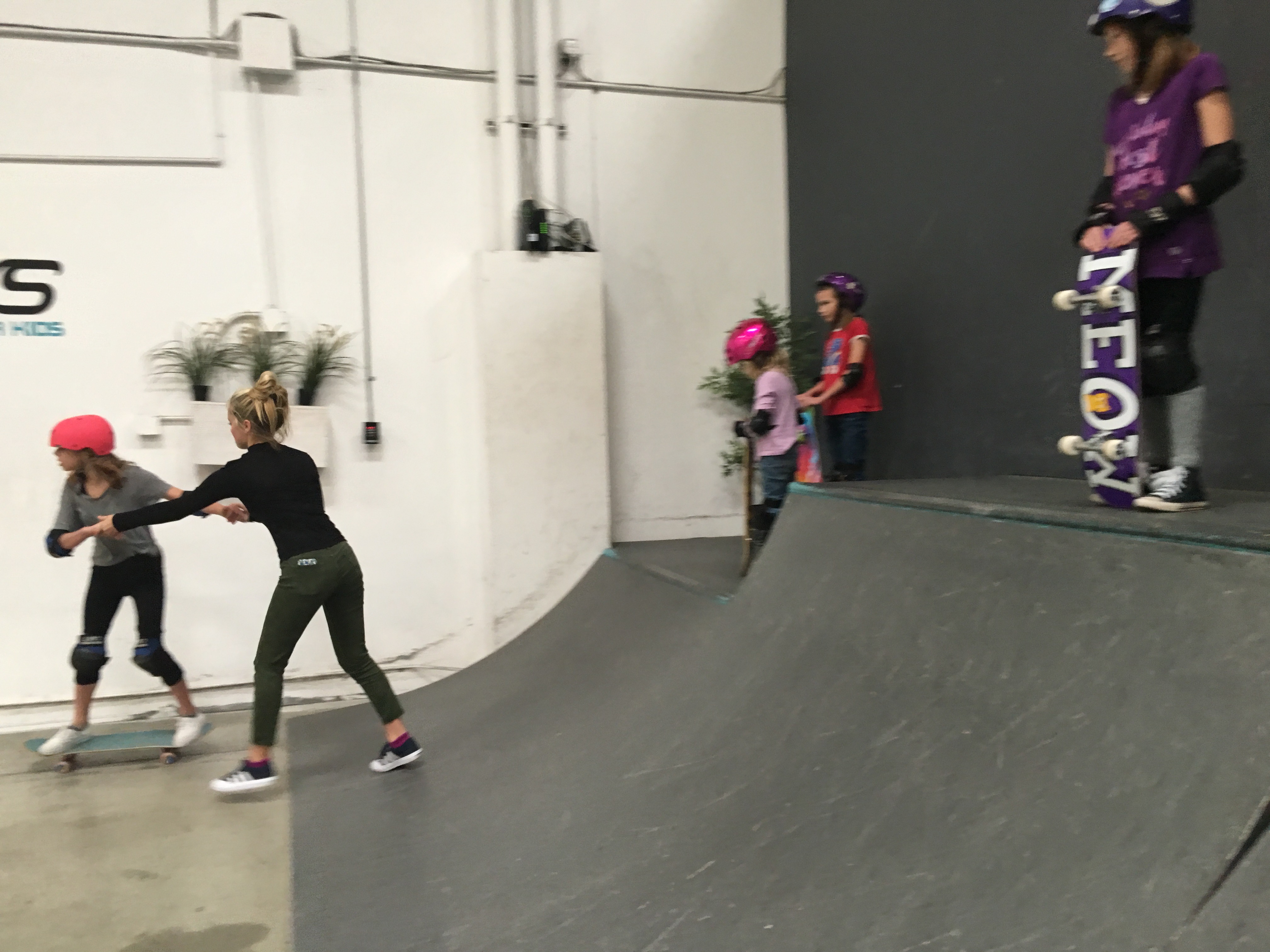 I love to volunteer at these events because I'm grateful for them.  When I started skating none of this existed.  How refreshing to have an event that promotes kindness and empowerment.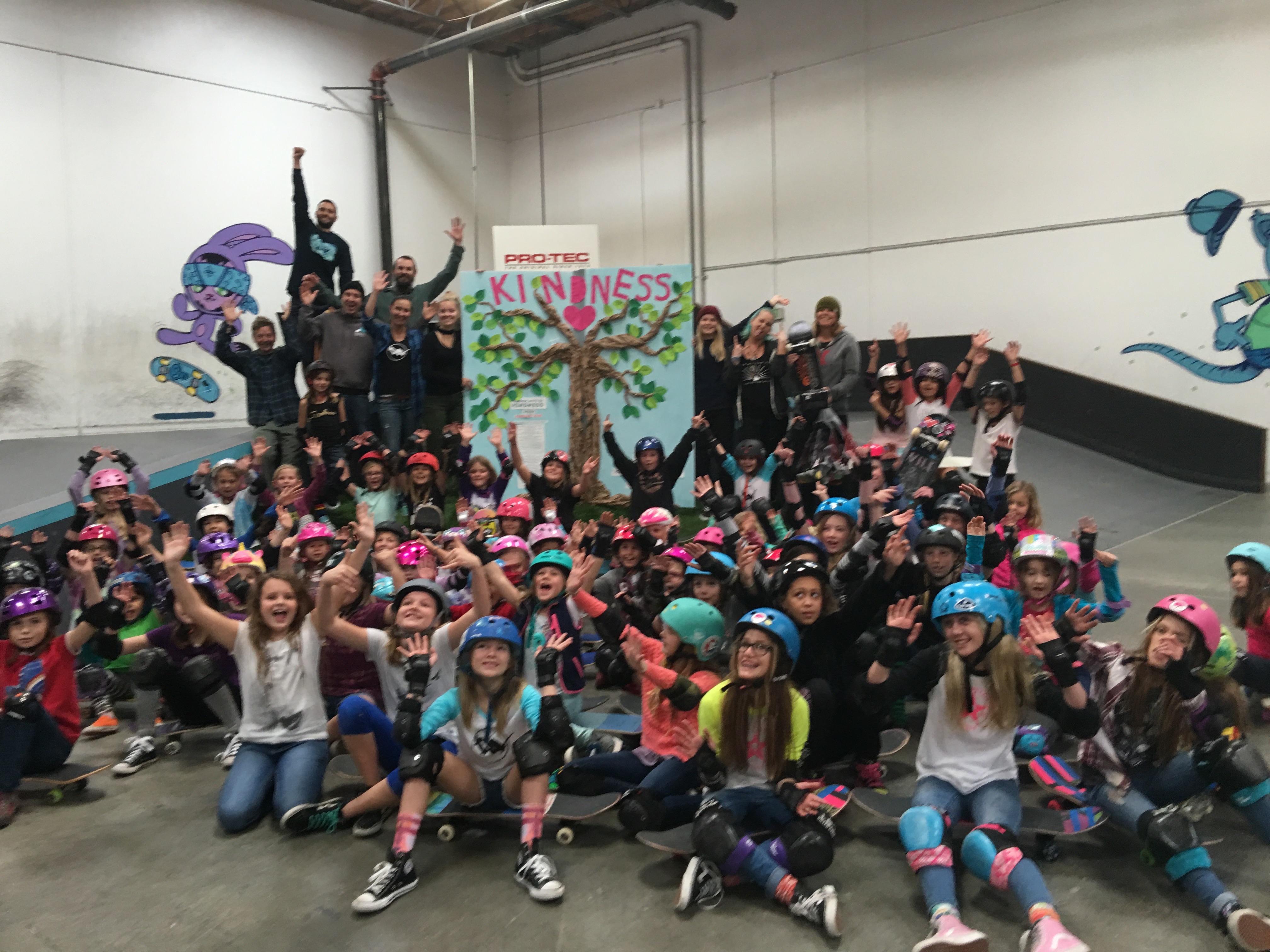 So happy to see girls from outside San Diego come too – like Angela, Stella, Briel, London & Teagan.
Thank You EXPOSURE Skate for having a youth program – Skate Rising.  Huge thanks to Neal Mims for opening the doors to Academy Skate Park – especially appreciated with this Seattle like weather.
All girls who want to share their skate stories & inspire others to try skating are always invited to have a blog post just email or DM me because more girls do skate when the see girls skateboarding & yes sharing your story to encourage others is definitely an act of kindness!
Skate Rising is a free monthly event in the San Diego area.  Held the 2nd Saturday of the month.  To find out more and/or volunteer contact Calli the organizer at calli@exposureskate.org.  This month's service project benefitted Alpha Project by providing hygiene kits for people that are moving off of the streets and into more permanent housing.   There is also a Skate Rising in Phoenix area held the 3rd Saturday of the month.