I met  NIGHT:SHIFT Goods at Agenda in January 2017.  As I blogged in my recap, they made me re-think my bedding situation.  I was in a rut – living with boring blankets.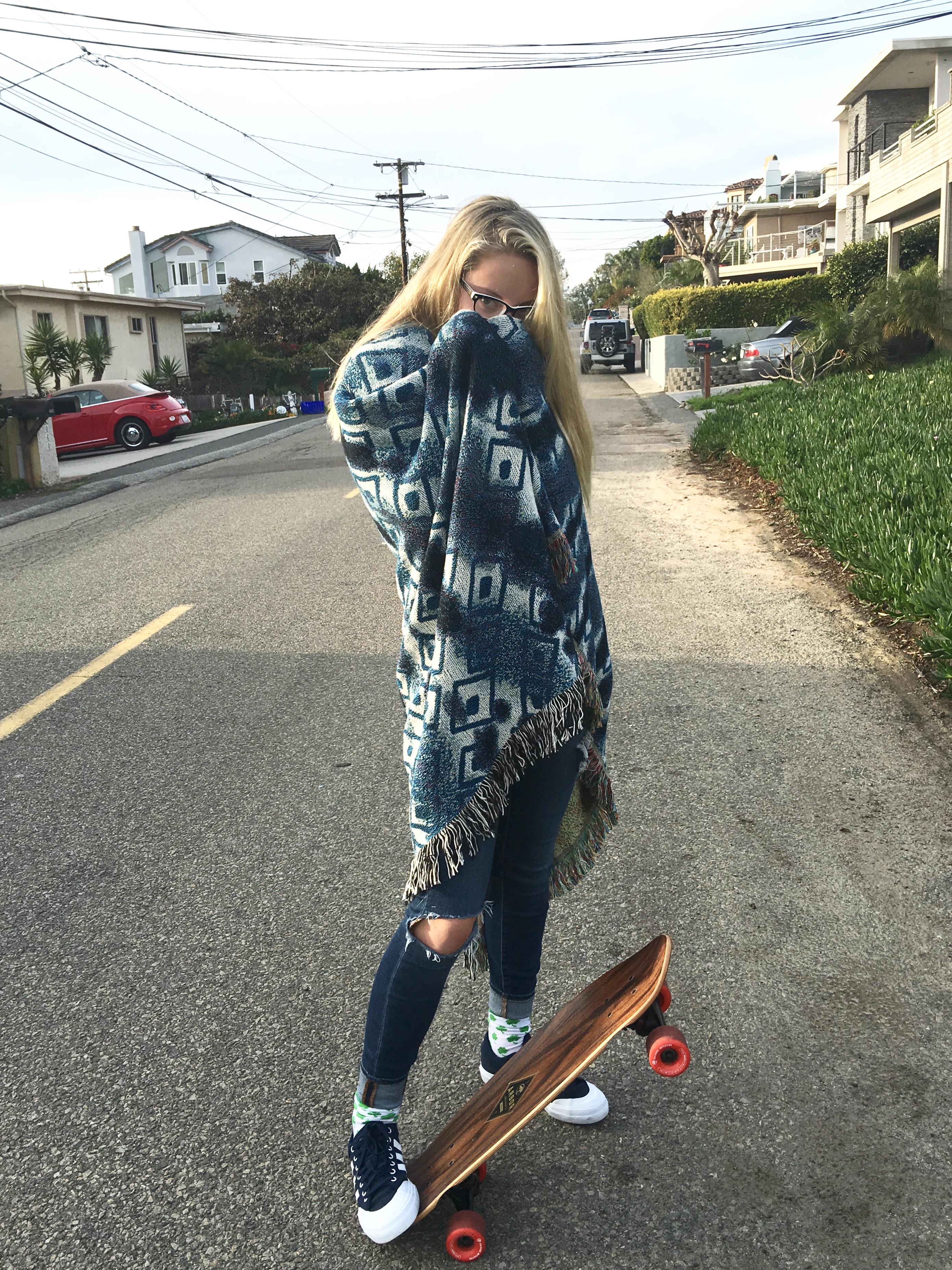 As you see above – I'm not bored anymore.  I love the color blue because it's calming and looks fabulous in so many shades.  I prefer a throw size blanket because it's easier for travel and I prefer woven blankets because they're cozier.  Deciding which blanket at NIGHT:SHIFT Goods was still hard because they have so many that fit my preferences.
In the end Osmosis won my heart.  Having just gotten out of biology, I remember that osmosis is all about bringing concentrations into balance.  I think that's fitting because my blanket should keep me balanced.
Why do I think a blanket will keep me balanced?  Linus from Peanuts had a blanket and it helped him through life.  The Great Pumpkin didn't show up – the blanket stayed with him, never mocking always comforting.

There's even a charity – Project Linus – that
Provides love, a sense of security, warmth and comfort to children who are seriously ill, traumatized, or otherwise in need
by giving them a blanket.  As part of Random Acts of Kindness Week I encourage you to check out Project Linus they've given over 6 million blankets since 1995.
Plus when you're blanket looks as incredible as Osmosis, why leave it at home?  Take your blanket with you.  It can be a cold & lonely world.  Don't face it alone take your blanket with you.
You may have to get out of bed, you don't have to go alone – skatingfashionista
I will be updating this post with pictures from my blanket adventures.  Going into this, here's what I think my blanket will help me with:
Cape – be your own superhero.
You need a hug.  Blankets are made to hug.
Hide.  If you're under your blanket they won't see you.
It's cold outside.
Block out the haters.  If you cover your ears with your blanket, you won't even hear the gossip.  They just jealous anyway & sad because no one buys a bully a blanket.
Yoga – be different strike a pose on your blanket.
Build a fort.
Protection during scary movies.
Time out – so much easier to just take a nap if you have your blanket with you.
Avoiding the school dress enforcer.  (Really couldn't our tax dollars be better spent than having someone play fashion police.  Crop tops & tank tops like skateboarding are not a crime!)
Keep checking back for updates & if you have blanket adventures to share just email or DM the world always needs more stories to smile about.