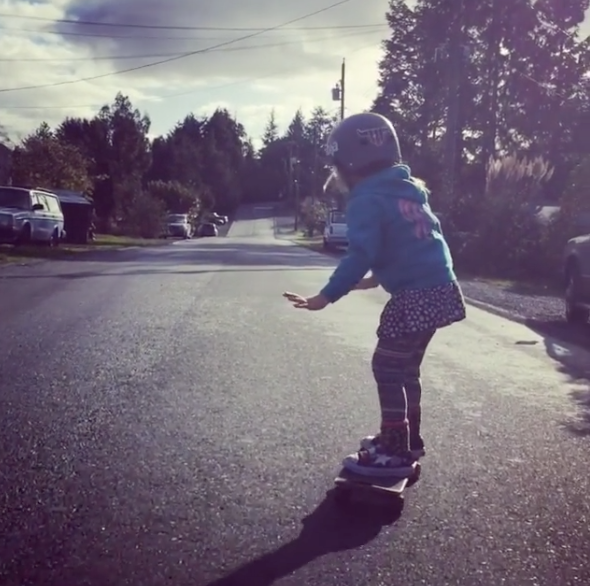 Annie working on her power slides. – saltyjoandthewolfpack
Hope this video makes you smile as much as it made me smile.  When I think of skateboarding being fun – this is what I think of.
Being outside with friends & family, feeling like you're flying, and rocking a killer outfit – that's time well spent.
How and where are you having fun skateboarding?  I hope you share because more girls skateboard when they see girls skate and get encouragement.