I've loved Boy Meets Girl for years.  I first wore & blogged about them at EXPOSURE Skate 2014.  I was honored to be their muse back in 2015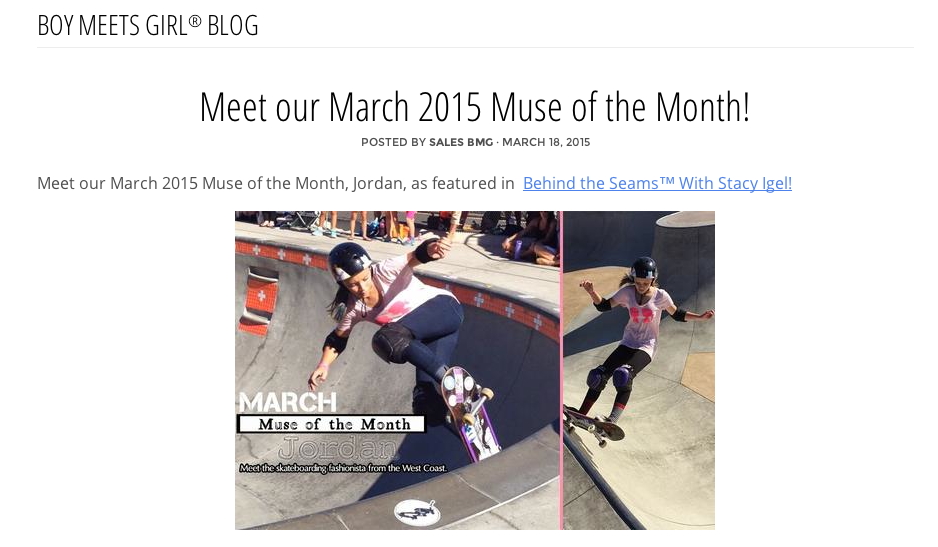 back then my favorite Boy Meets Girl item was the Pink Alice tee
because I love the logo – a boy meeting a girl is exactly what I'm doing at the skate park. The first time I wore it was at Exposure 2014 and I loved how it symbolized yes I'm a girl but I'm also a skater – I can be a girl, skate, and look fashionable. I have the bow it came with on my helmet so the Boy Meets Girl is always with me when I skate.
Several years later, I still love that tee plus there are so many other items I love.  It's definitely time for me to do a post on what's current at Boy Meets Girl.
Boy Meets Girl is a brand created by Stacy Igel for the girl who's
fun and fearless, wild yet modest, strong but soft.  She loves with her entire soul, and lives life with wonder, courage, and enthusiasm. Always on the go, her style must be easy and effortless, functional and stunning. 
The brand and I are both 2001 – it was a good year!  Ten years later Boy Meets Girl University was launched.  I'm still years away from university, but I've always been impressed that Stacy takes time to mentor the next generation of designers.  She's truly passionate about her designs and once she commits to a cause it's 110% forward.
I love Boy Meets Girl Clothing for Cause.   10% of all proceeds are donated to Young Survival Coalition.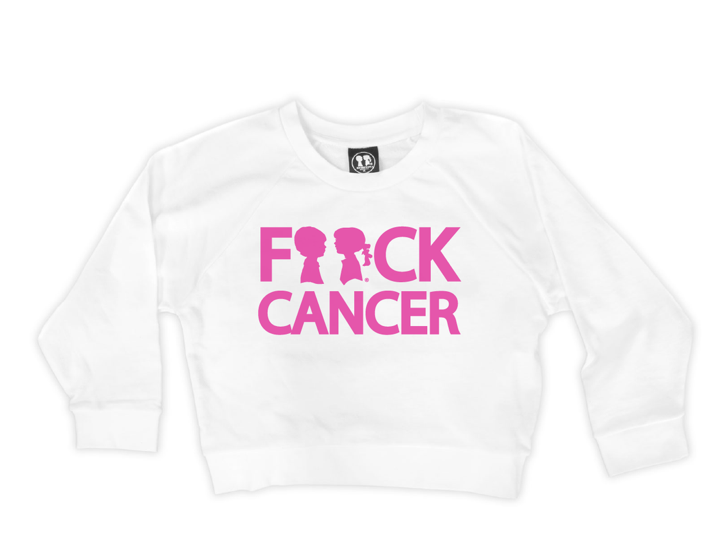 My favorite piece in the collection is the Crop Sweatshirt.  There's also a tank, over-sized boyfriend tee, and socks in the collection.
I wanted to find out what Stacy loves and learn more about what's going on at Boy Meets Girl.
 Boy Meets Girl collaboration with Care Bears is it really only available in Paris through Colette?
Stacy: The Boy Meets Girl® x Care Bears™ collection in colette in Paris is exclusive to colette.  Our sneak peek collection released in August 2016 and we will be releasing a bigger collection in celebration of Care Bears 35th Anniversary in February 2017, which I am extremely excited about. We are also releasing some special pieces on our website in March 2017 as well as some cool partnerships in other categories!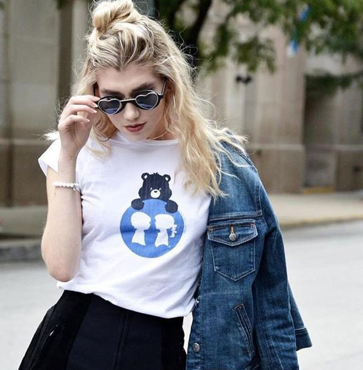 2.   The 2016 Holiday Pop Up Shop – will there be a physical shop?  If so where?  My favorite piece is the Together We Stand Crop Box Tee – will it be available after the holiday?
Stacy:  The Holiday Pop-up Shop is a preview to our future pop-up shop – stay tuned! The Together We Stand Crop Box Tee will be available as long as supplies last.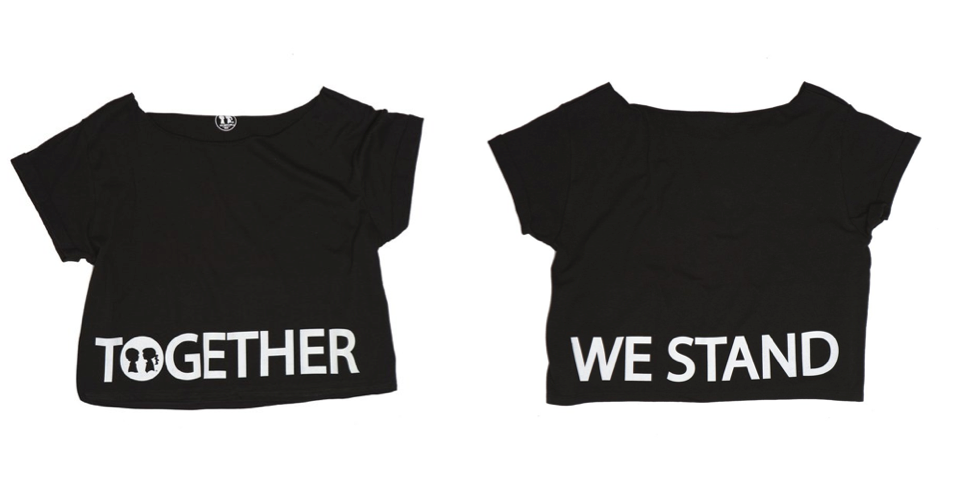 3.   The Boy Meets Boy V-Neck Oversized BoyFriend Fit Tee which donated 10% of all sales to Equality Florida is SOLD OUT – will it be back?
Stacy:  We release new Limited Edition styles each month to an organization that we believe will impact communities in a positive way. This tee was part of our Limited Edition series and as of now, we do not have plans to come back with this style but may release a similar one in the future.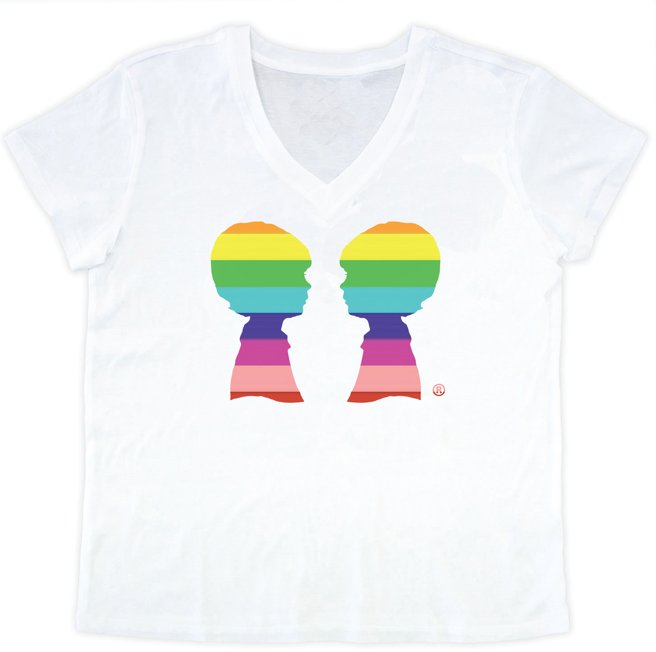 4.   So you're a Cubs fan – originally from Chicago – is this limited edition?
Stacy:  The cubs tee is not a limited edition tee, it is a web exclusive! So all my cubbies you can come and get your special cubbies tee 🙂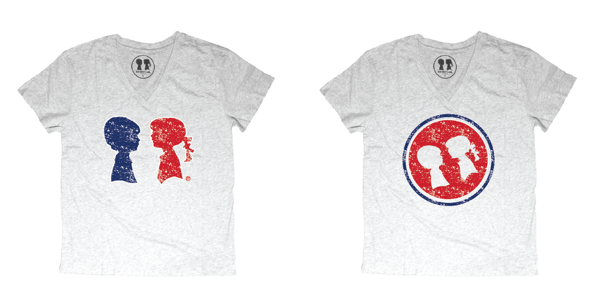 5.   Why do you make time to inspire the younger generation?  Below Stacy at the Chicago Library where she spoke about fashion, entrepreneurship, design, & more and then designed custom tote bags with attendees.
Stacy:  Guiding and teaching the younger generation is something that gives me a lot of joy. I think it is important to give back.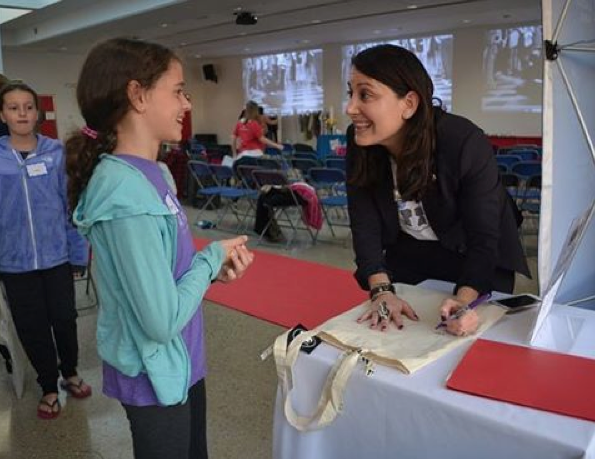 Thank you Stacy for your designs and for being an inspiration to myself and other fashionistas around the world.
Just in time for the holidays there's a Stocking Stuffer sale – click below for the details.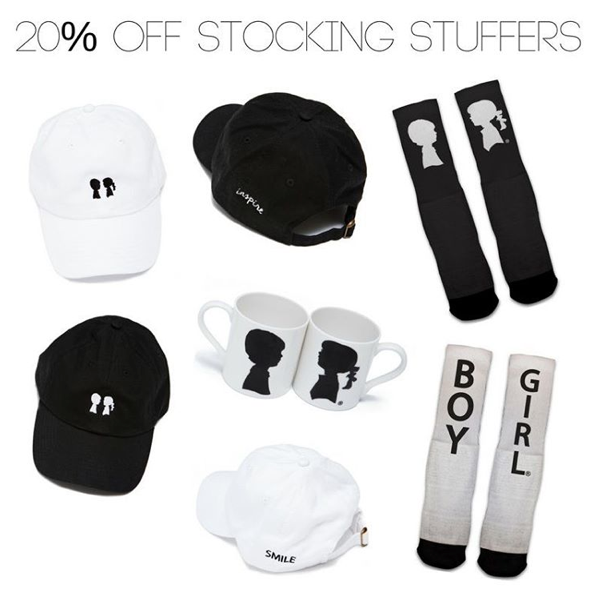 Be sure to check out the entire Boy Meets Girl collection – select pieces also available at Nordstrom.
Save