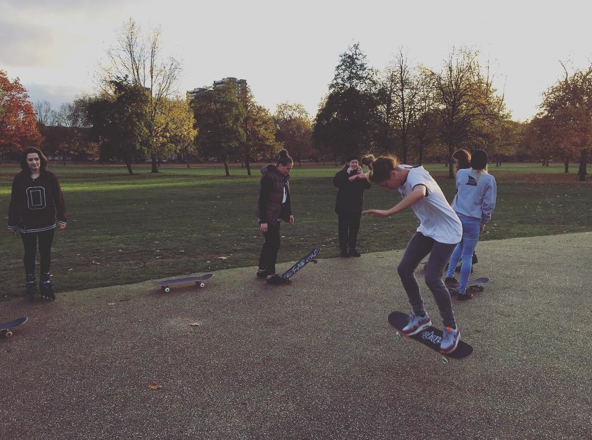 Catori_Tribe's next event is December 11th 2016.  All ages and abilities welcome – come learn – meet new people – #jointhetribe
You know I love open invites so I had to find out more.  This is what Catori_Tribe said
It's a free event we run on the second Sunday of every month, we encourage women/girls of all ages and abilities to come and meet new people and skate! We offer free classes and board hire for the less experienced and a network of girls all supporting each other and just having a good time! We are currently organising a skate jam and party for early next year as well as a skate/surf/yoga retreat!
I'm excited to add this to the Events Page.  Catori_Tribe is based in London and generally meets in Victoria Park.  If you have an event that supports and welcomes all girls be sure to share it.  More girls skateboard when they see girls skating and get encouragement.
Today & everyday I'm thankful to those who share skateboarding – Happy Thanksgiving.  I know it's an "American" holiday, but I think the reminder to be thankful makes the world a more stylish place.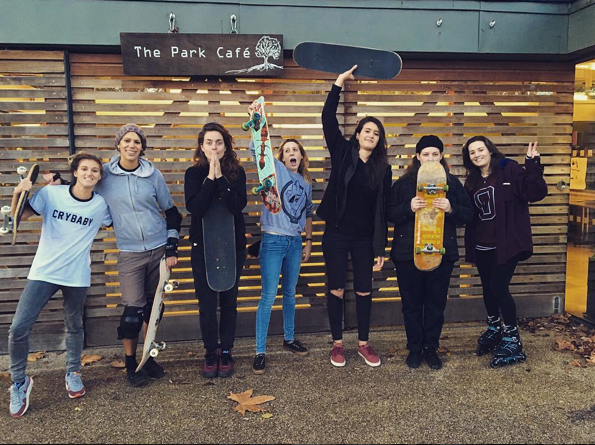 Wanna be in our gang? Come and skate with us on the second Sunday of every month, whether you've never stepped on a skateboard before or are a seasoned pro, it's all love! We offer free lessons, board hire and good times!