October's Skate Rising was fortunate to have several guest speakers,  who helped explain ways to prevent bullying by having healthy friendships and relationships.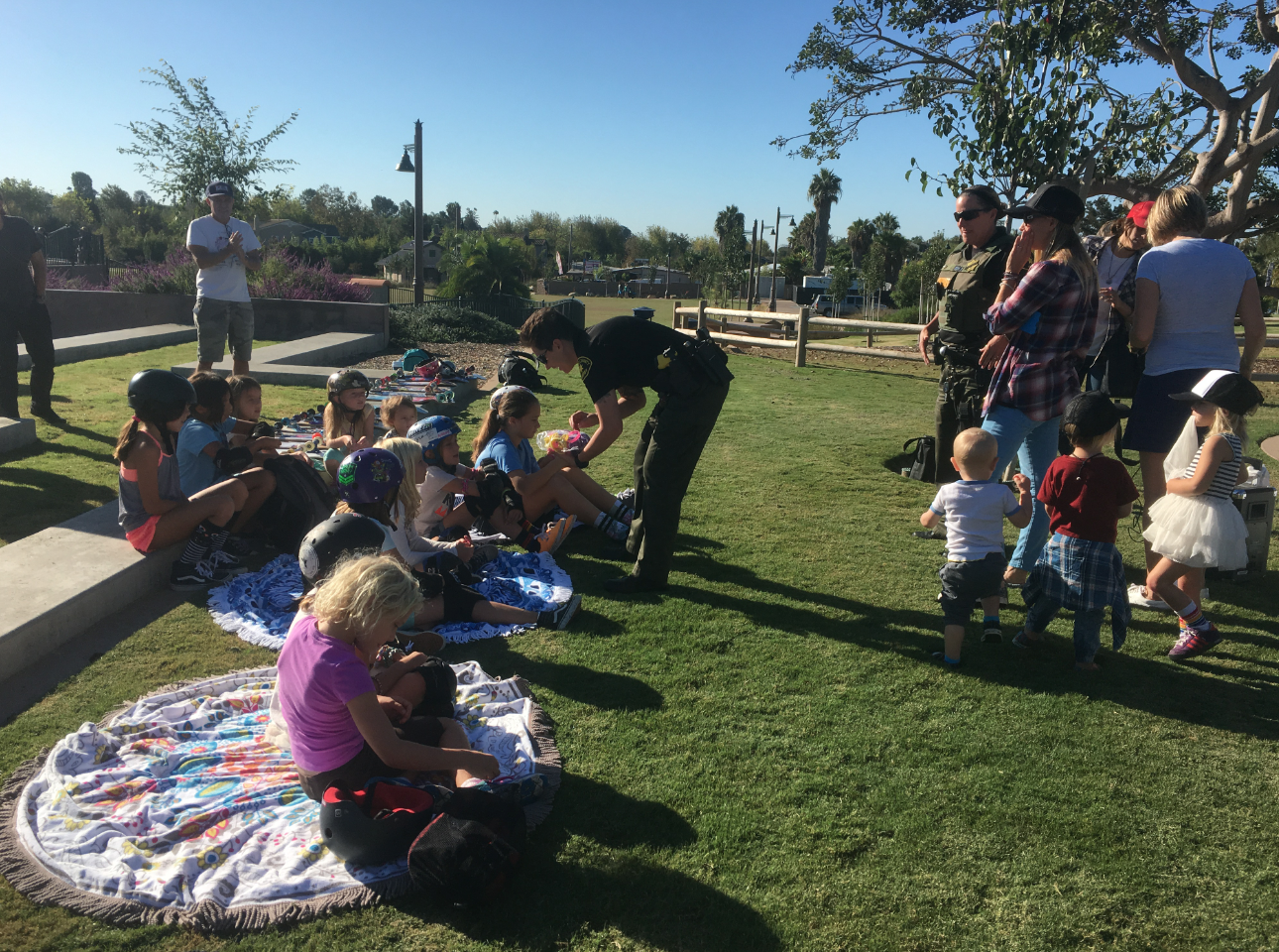 We had several female officers come out.  They shared tips for "being a friend" & left  bracelets as reminders.  And yes, we saw one officer skateboard before she had to go back to work.  Girls really can do & be anything they want!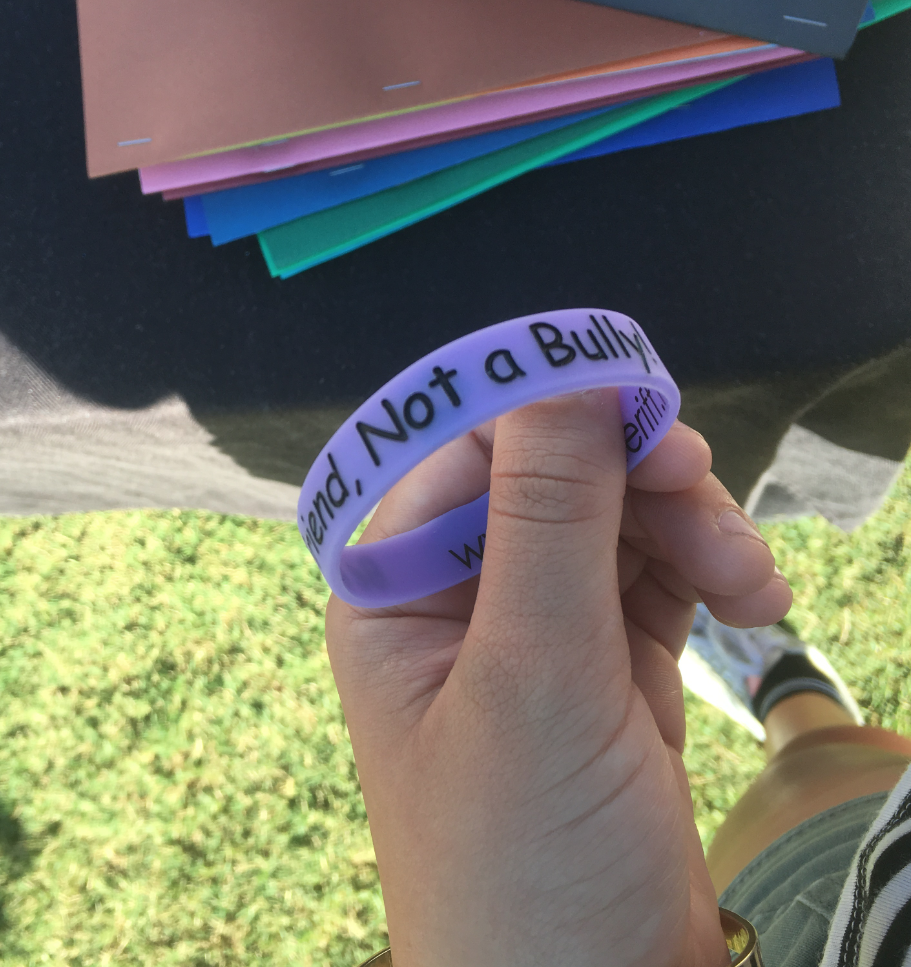 Then we heard from Katy from Carol's House.   Carol's House is supported by EXPOSURE Skate, which Skate Rising is a part of.  It was perfect timing because October is Domestic Violence Awareness Month.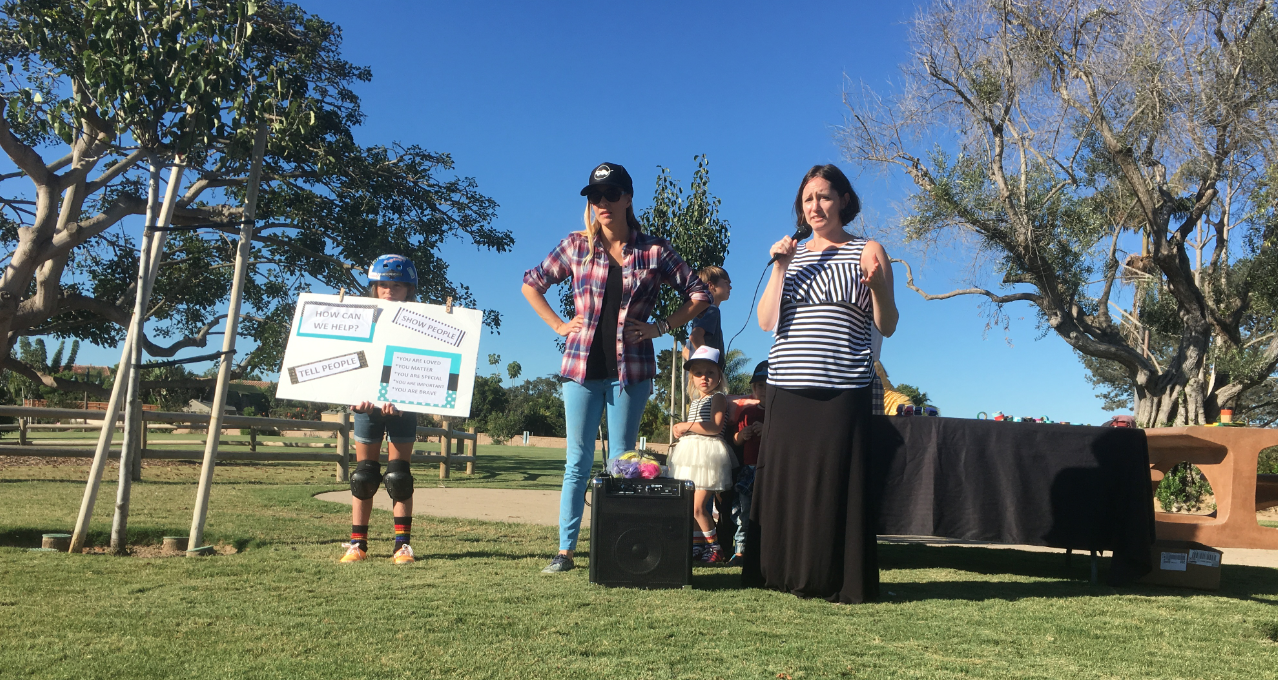 Katy explained that Carol's House is a shelter for families who need help.  It's a real house with 7 rooms where moms and children stay for one or two months and receive the help they need.
Being kind and friendly is helpful to others.  It can be lonely and scary at any shelter, so the girls made journals for the children.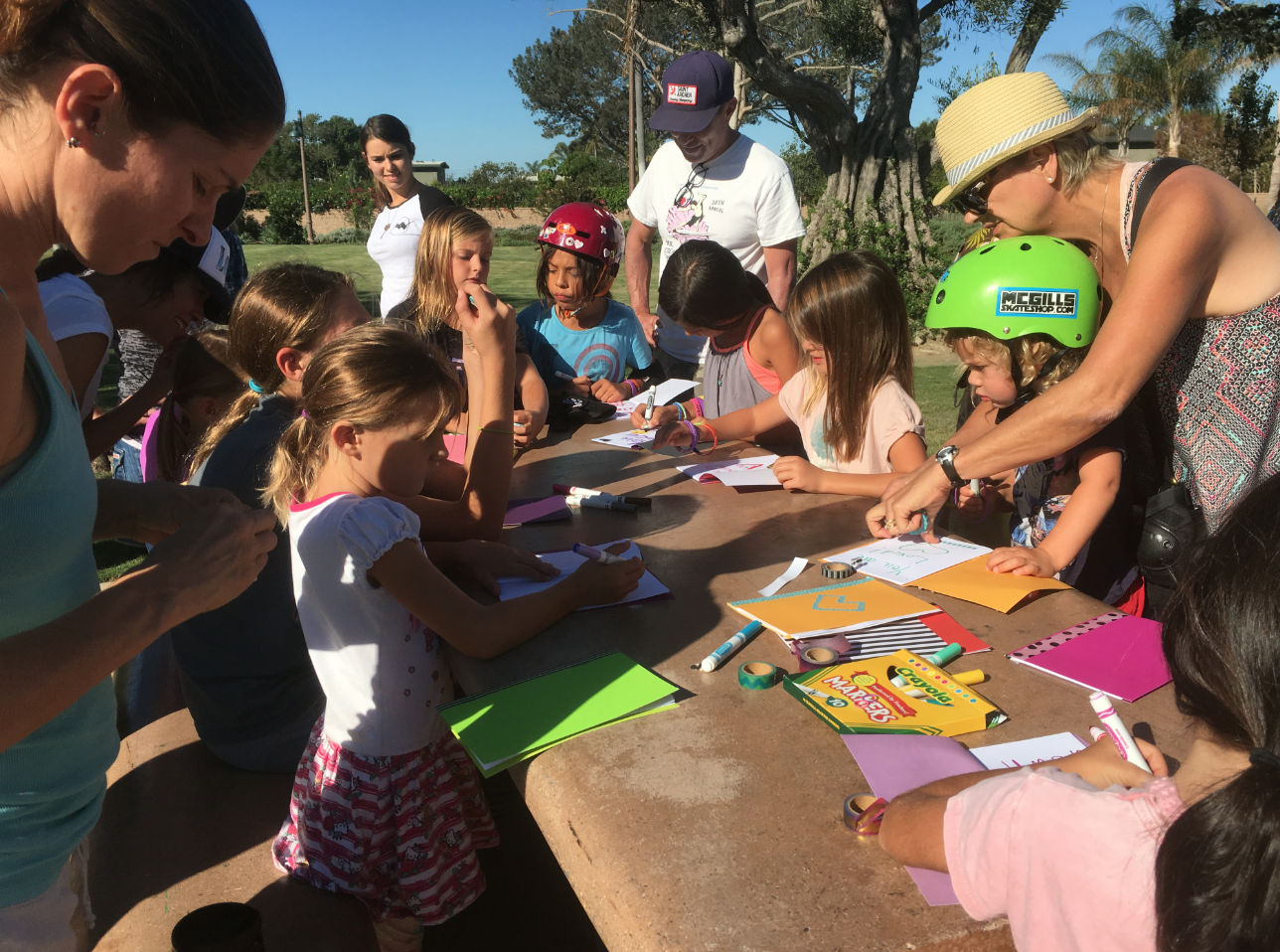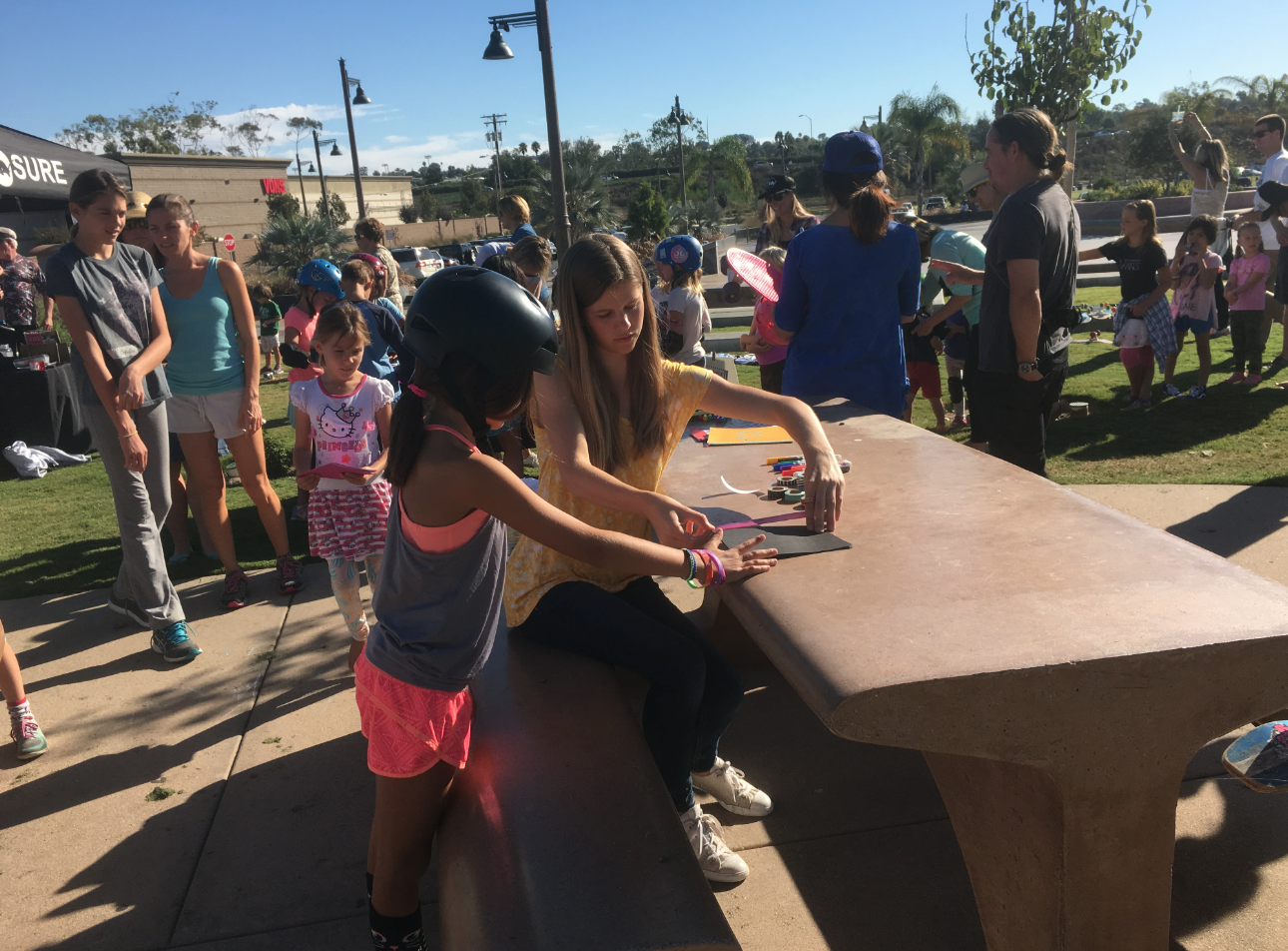 Inside each journal was a message because a small act of kindness like a compliment can make the biggest positive difference in someone's life.
Then it was time to grab the skateboards and skate.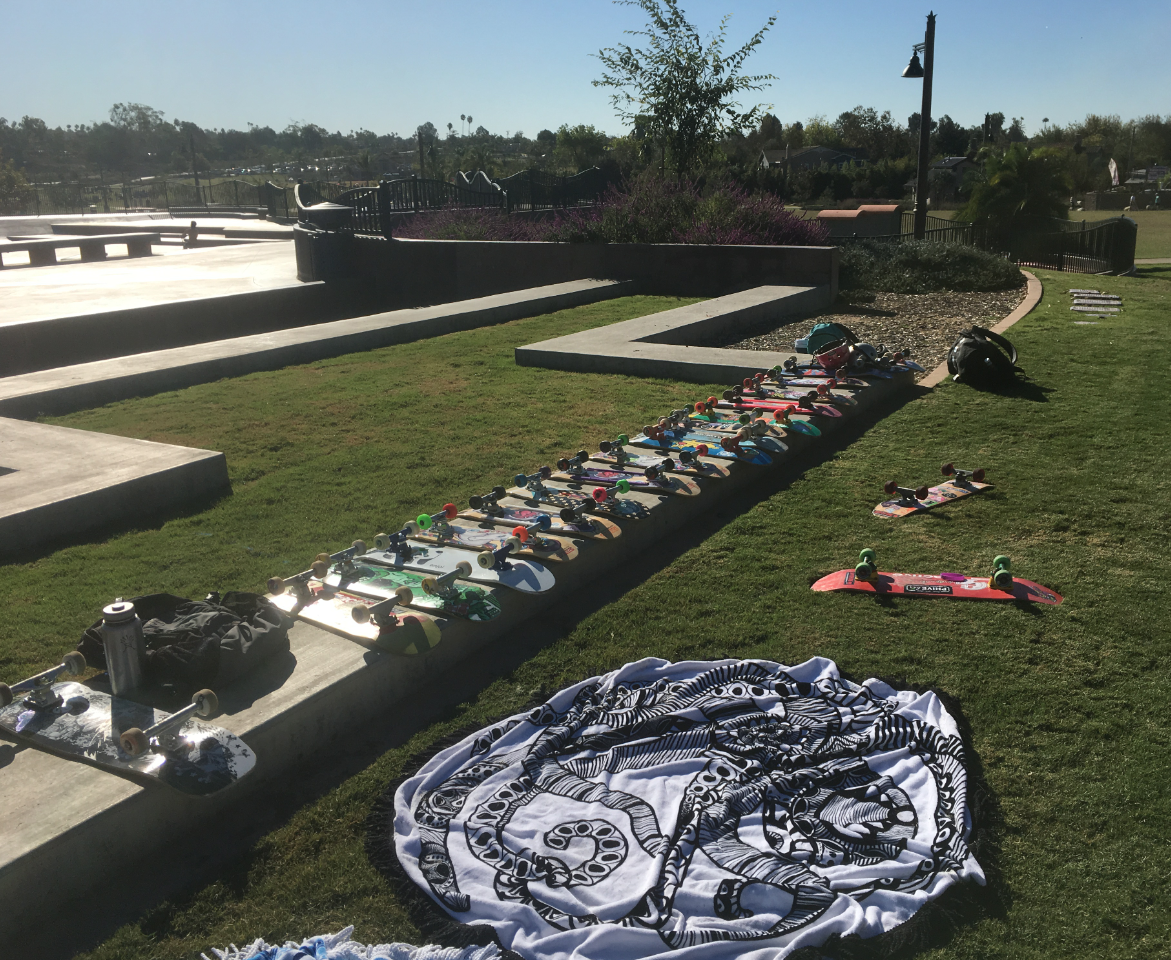 SkateXS was back to loan some boards and had team members there to help.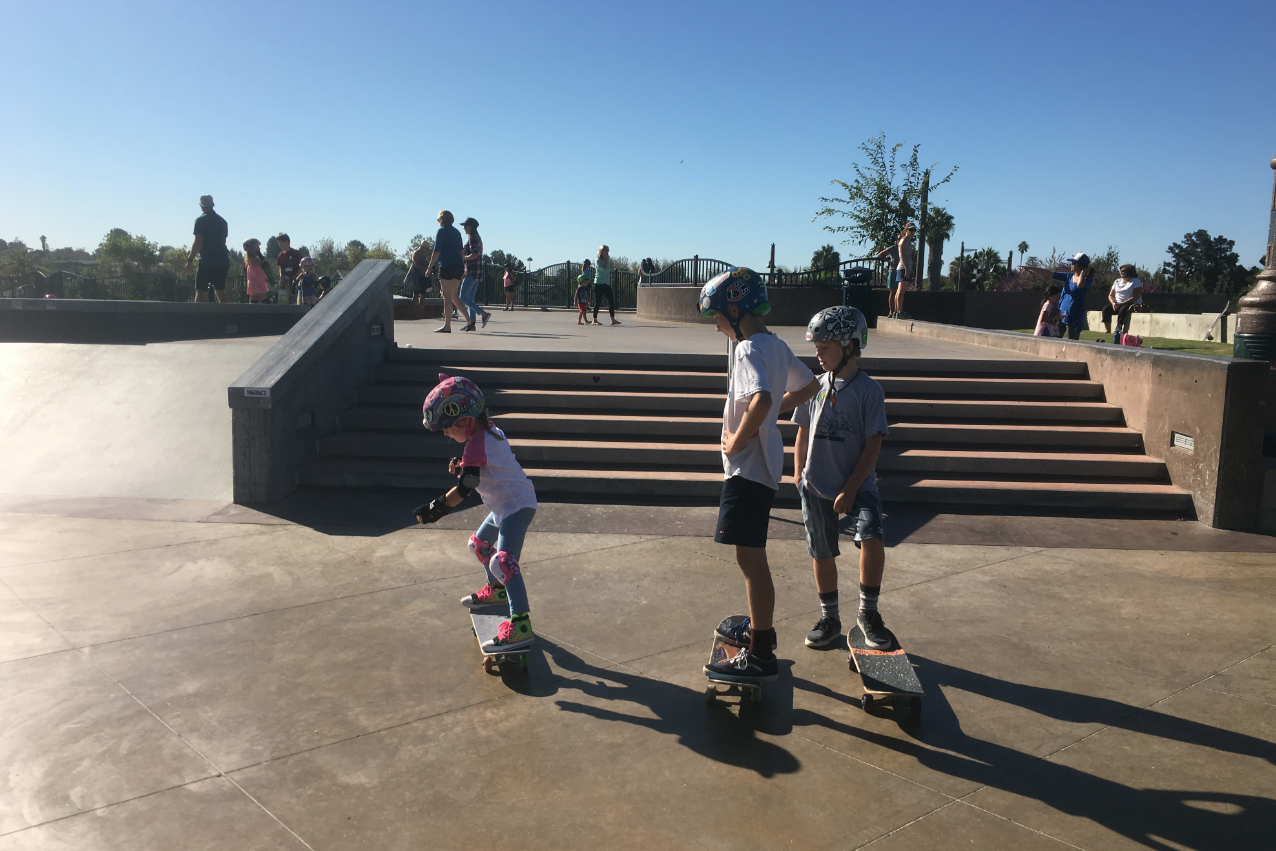 Above she learned a kick turn with the birthday boy Zyler.  Huge thank you again to Nekter and pHive bar who kept the girls hydrated & fed.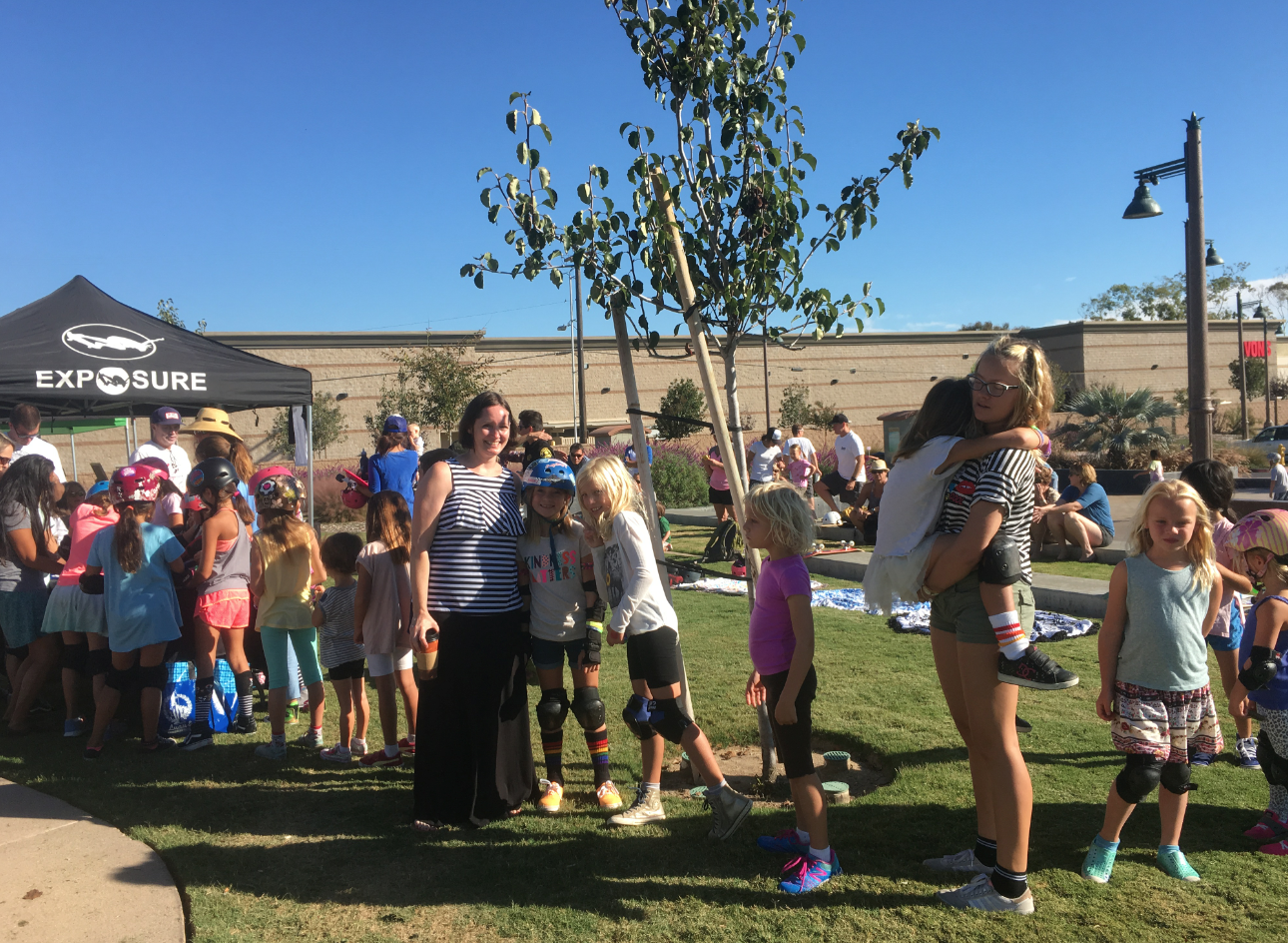 Few reminders for next month.  Before the next Skate Rising is the 5th annual EXPOSURE Skate.
EXPOSURE Skate on 11/5
Same park Encinitas Community at 425 Santa Fe
Registration for free competitions, Learn to Skate Clinic & Yoga Clinic are now open just click below

The speaker at November's Skate Rising will be Cary from Too Pretty.  It's one you don't want to miss.  To find out more about Too Pretty and their movement to show girls "you're NEVER too pretty to do anything"  check out this post