When I start a series, like this one, I rely on others to help me find girls to write about.  Thanks to my friends in NYC (GRO) I found Lori Weinstein or lolonyc as she's known on IG.  She's a native New Yorker out there shooting with her Nikon S9900 and her iphone6S.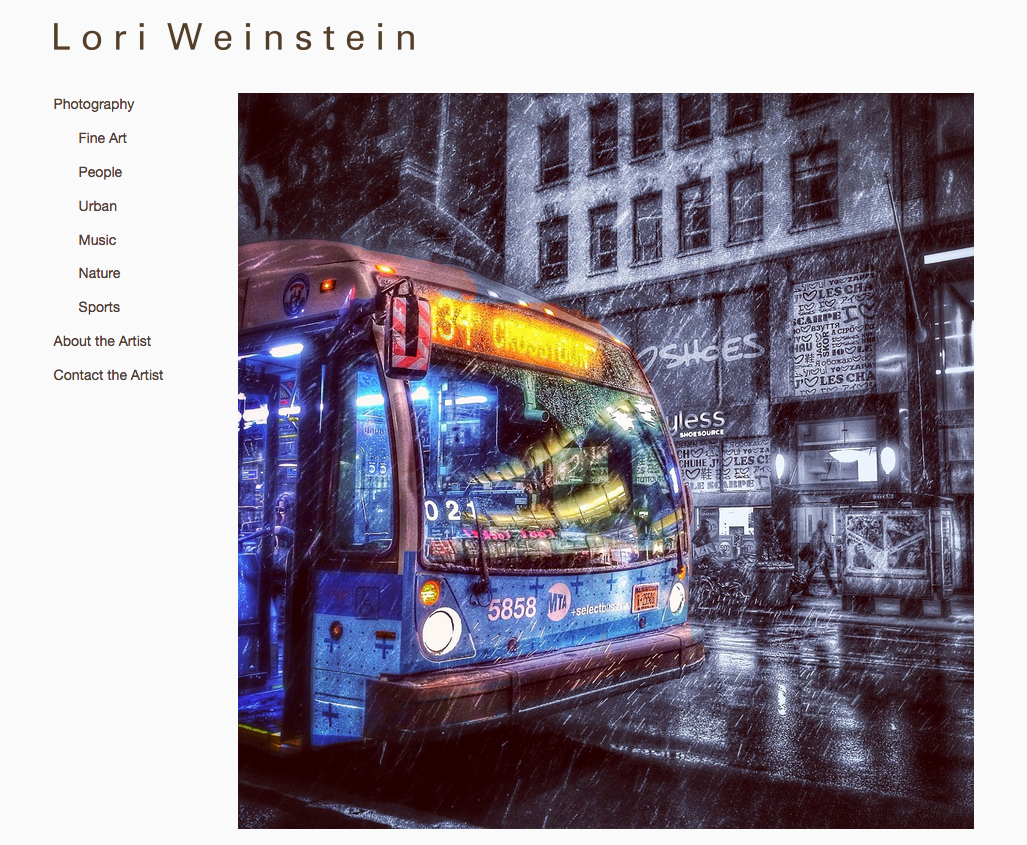 SF:  How/when did you start photographing skateboarding? Do you skateboard?   If so was it before or after you started shooting skaters?
I have always photographed skateboarding but just for fun. I got my 1st skateboard at age 10 and took photos of friends in my teens. I recently decided to bring my love for skateboarding & photography together because I still have the passion even though I'm not skating anymore.
I love photographing girls because when I skated there were basically no female skaters around me.  I was never very good, but had to convince myself to keep going because the guys never did. Today it's inspiring to see women so prevalent in the skate world. They are wonderful role models and have so much power. Proves that us girls can do anything we set our minds to…and more!
Picture in this post are by Lori taken at the Riverside Skate Jam at the Riverside Skate Park
A bunch of contests for guys & girls of all different ages went down this year there were two girls in the under 40's vert ramp heat – Jessie Frietze and Ashley O'Gorman.  NY Skateboarding.com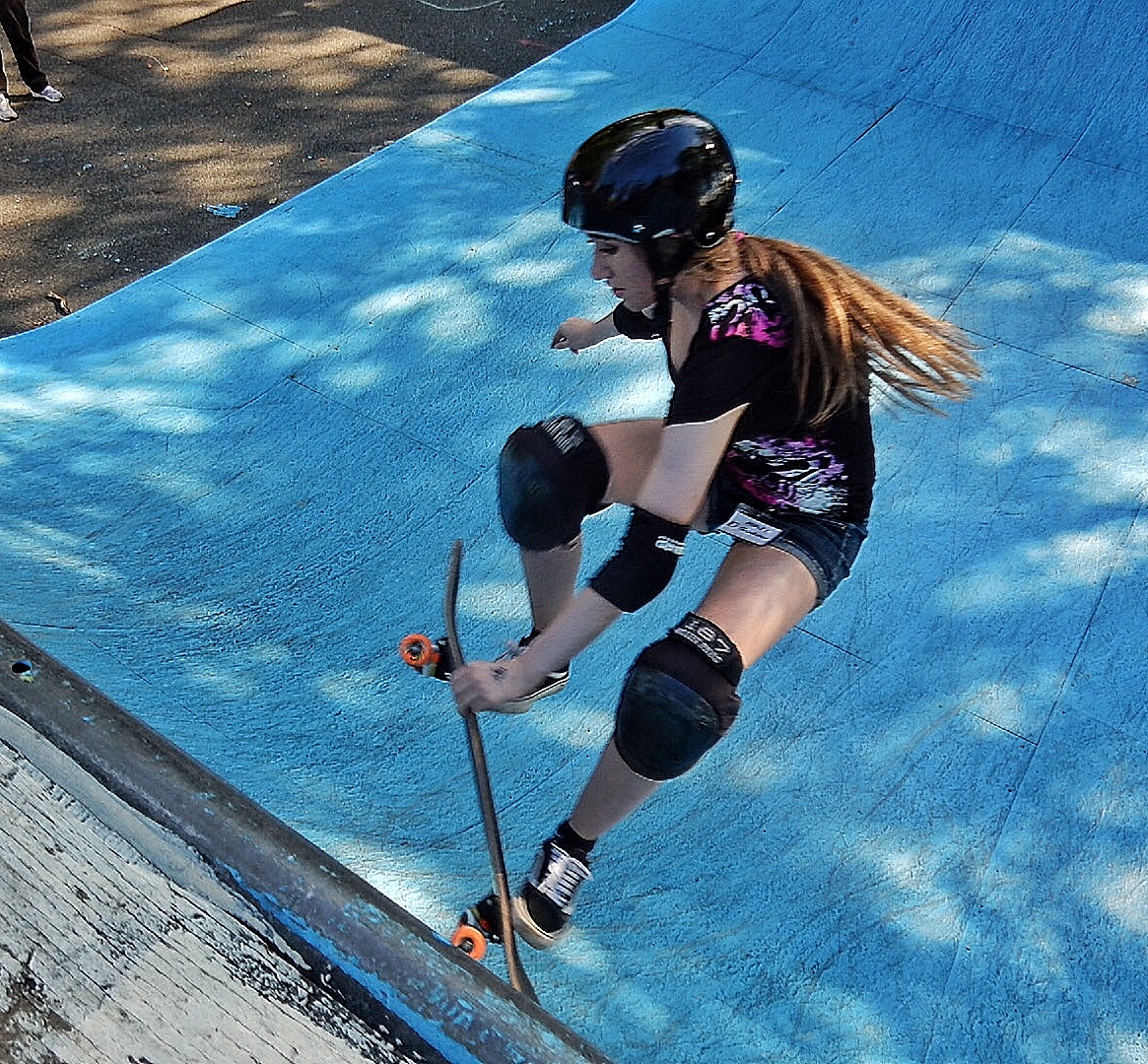 above Ashley O'Gorman
SF:  What's your favorite type of shooting – for example street/bowl/vert/long boarding ???
I enjoy photographing all kinds of skating but have a soft spot for bowls & vert.
I shoot wherever I find action. My normal sessions are at Pier 62 skate park or LES under the Manhattan bridge.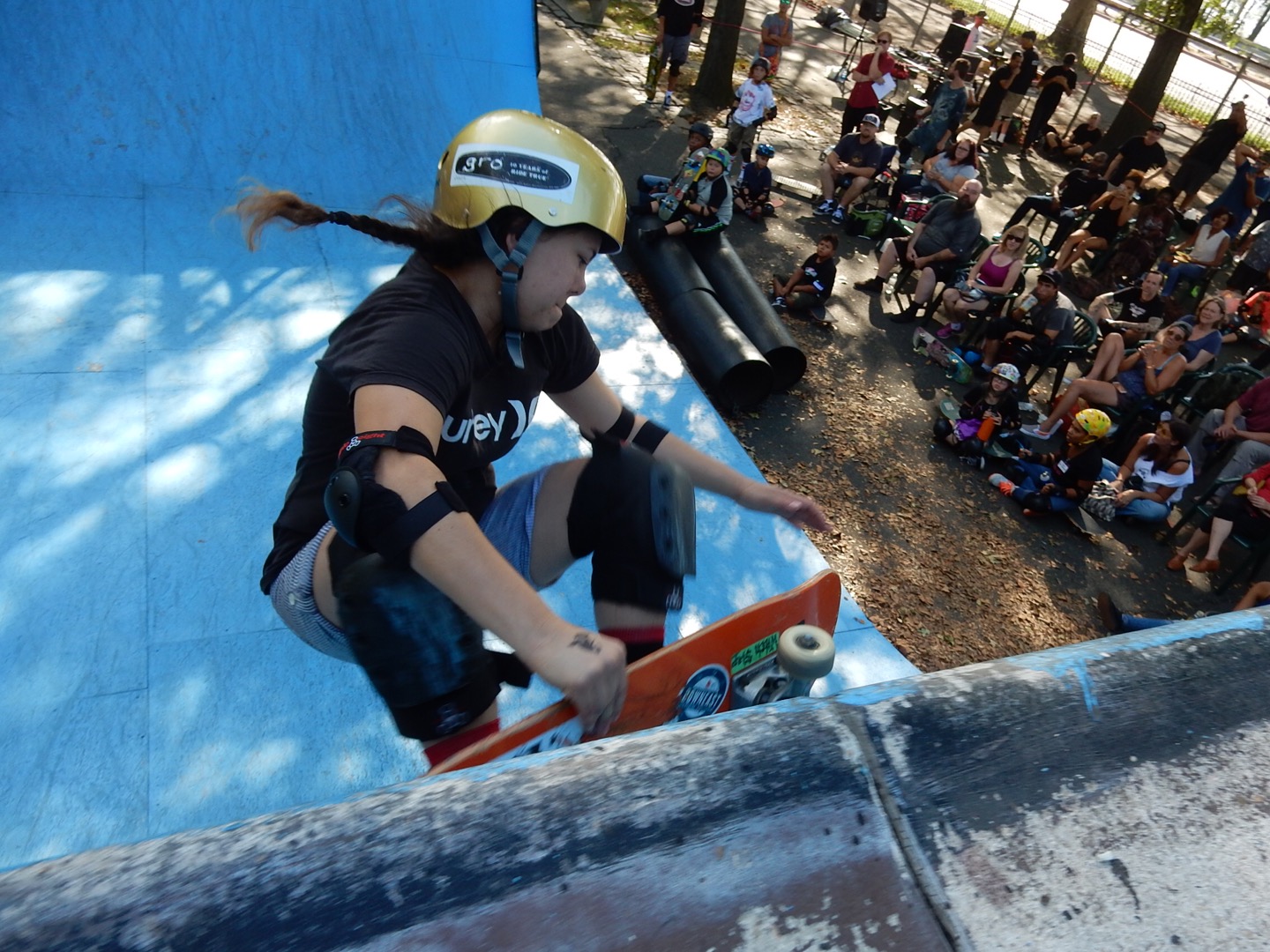 above Jessie Frietze
SF:  What's different about shooting skateboarding then other photography?
I'm fortunate enough to live in a city that has many photo ops but skateboard photography to me is on another level. It's exciting and super emotional. Watching and capturing a skaters frustrations, excitements, and just their sheer love of skating is in a class of its own. You can't help but get caught up in it.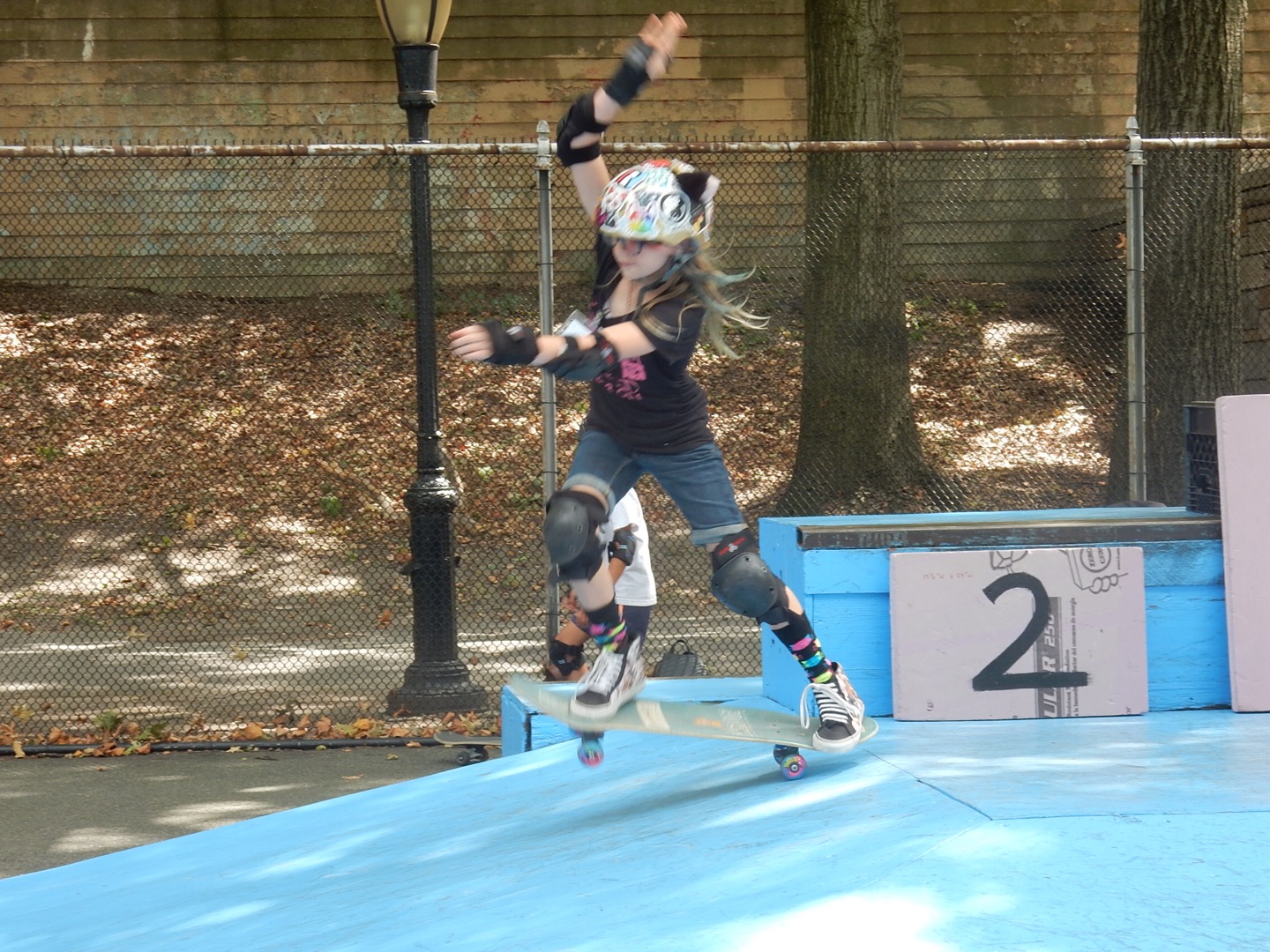 above Ruth
SF:  Where can people see your work?
People can see my works on my website (Loriweinsteinphotography.com) & on Instagram (@lolonyc).
SF:  What do you think of all the press girls' skateboarding is getting?  I think all press is good – but I want to be a journalist.  And every fashionista has a subscription to Vogue.  I was beyond excited when I saw Amelia shoot a prom dress campaign and then the pictures & videos got covered in magazines.   And those long board girls in the Red Hot Chili Pepper video – loved it & totally inspired me to keep skating.  But is that press bad for competitive female skateboarding?
I don't think it's bad publicity for girl skaters to do side projects. I think it depends on the campaign and how they are portrayed (i.e. True skaters vs. bikini clad girls who stand on or hold boards just for ads or videos etc). Press is good in the right light
SF:  Did/do you have role models or people/organizations that continue to encourage and support your photography?
My dad is a photographer so he's always been my #1 inspiration. I've always followed J. Grant Brittain, Glen Friedman, Jim Goodrich because of their amazing photographs. GRO (girls riders organization) have always been a positive and just the great support from family & friends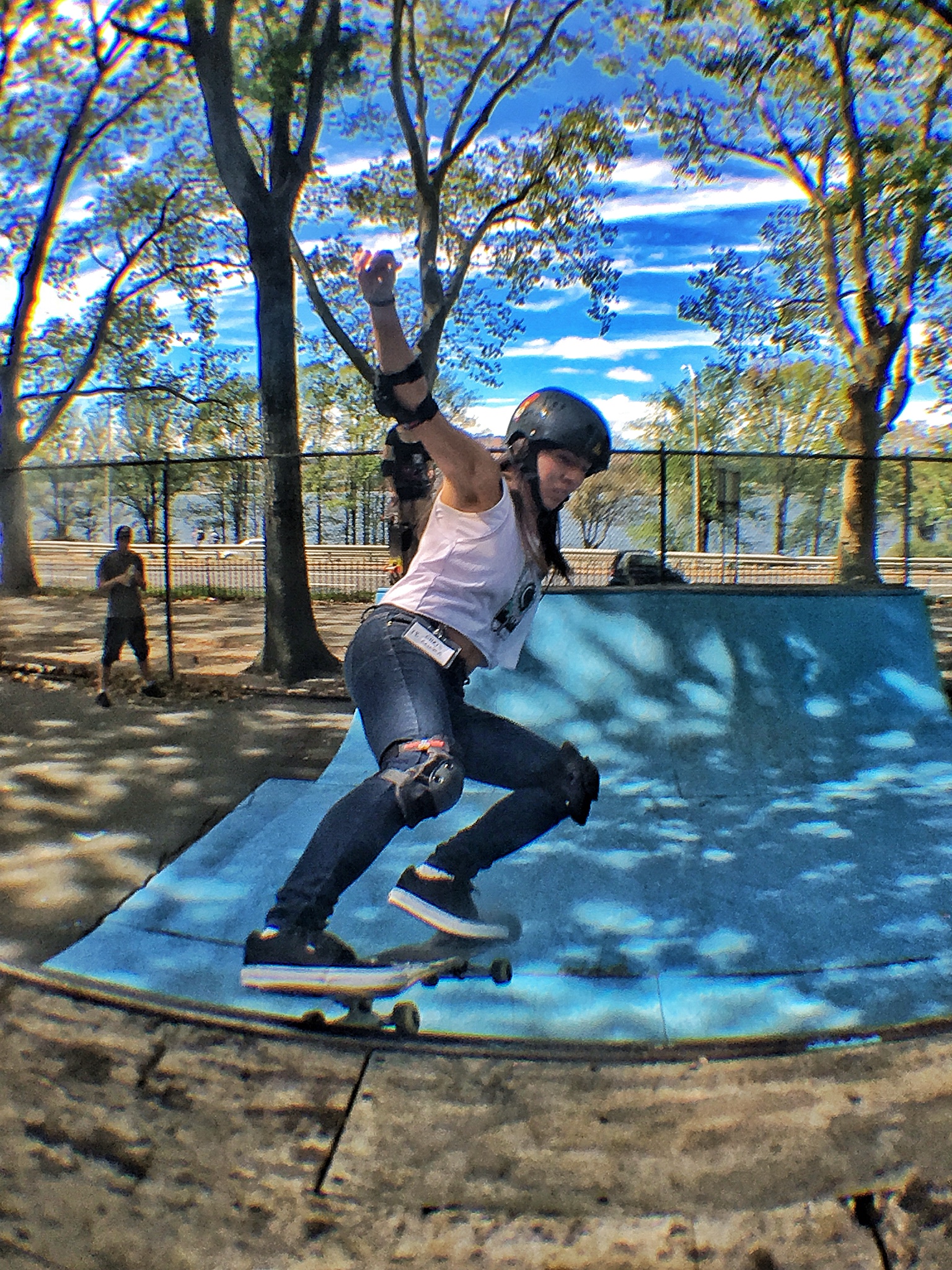 above Chris
SF:  Anything you want to share about why girls shooting girls skateboarding benefits the skateboarding sport & builds self-confidence & opportunities for girls.
I think girls shooting girls benefits the skate world in many ways. It shows how strong girls are and can be. The photographers get to document all the progress of these amazing women and puts the message of positivity out there. We are strong and can do whatever we put our minds to!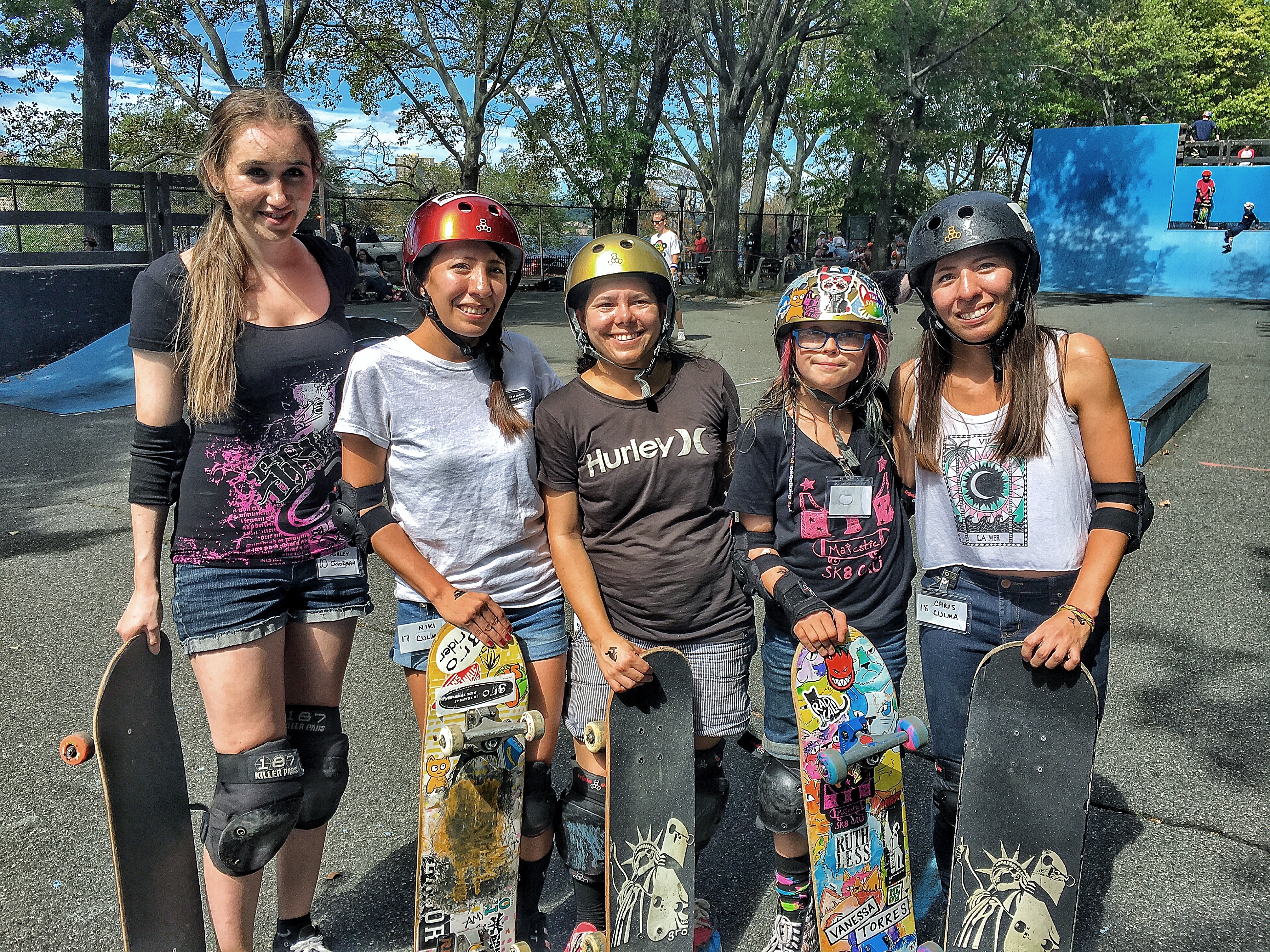 Thanks Lori for sharing your talent and showing the world #girlscanskate!