The first skate competition hosted by kidbusiness . . .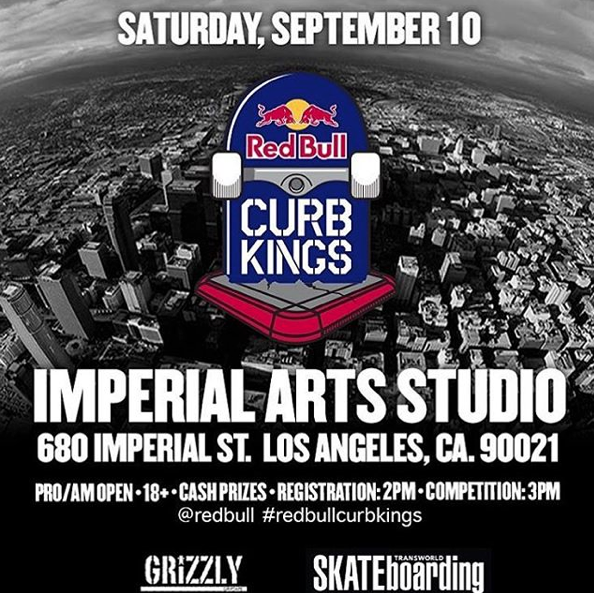 Red Bull Curb Kings gives local skateboarders the opportunity to showcase their creative skills on features similar to what's found in major urban city streets. The course consists of modified parking blocks and double-sided curbs.
And yes they mean all skateboarders – boy or girl if you were over 18 you had a chance to win the cash. Even if you were a girl and under 18 you still had a chance to win cash thanks to Poseiden Foundation who hosted #QueenofSkate a game of S.K.A.T.E for ALL GIRLS!!!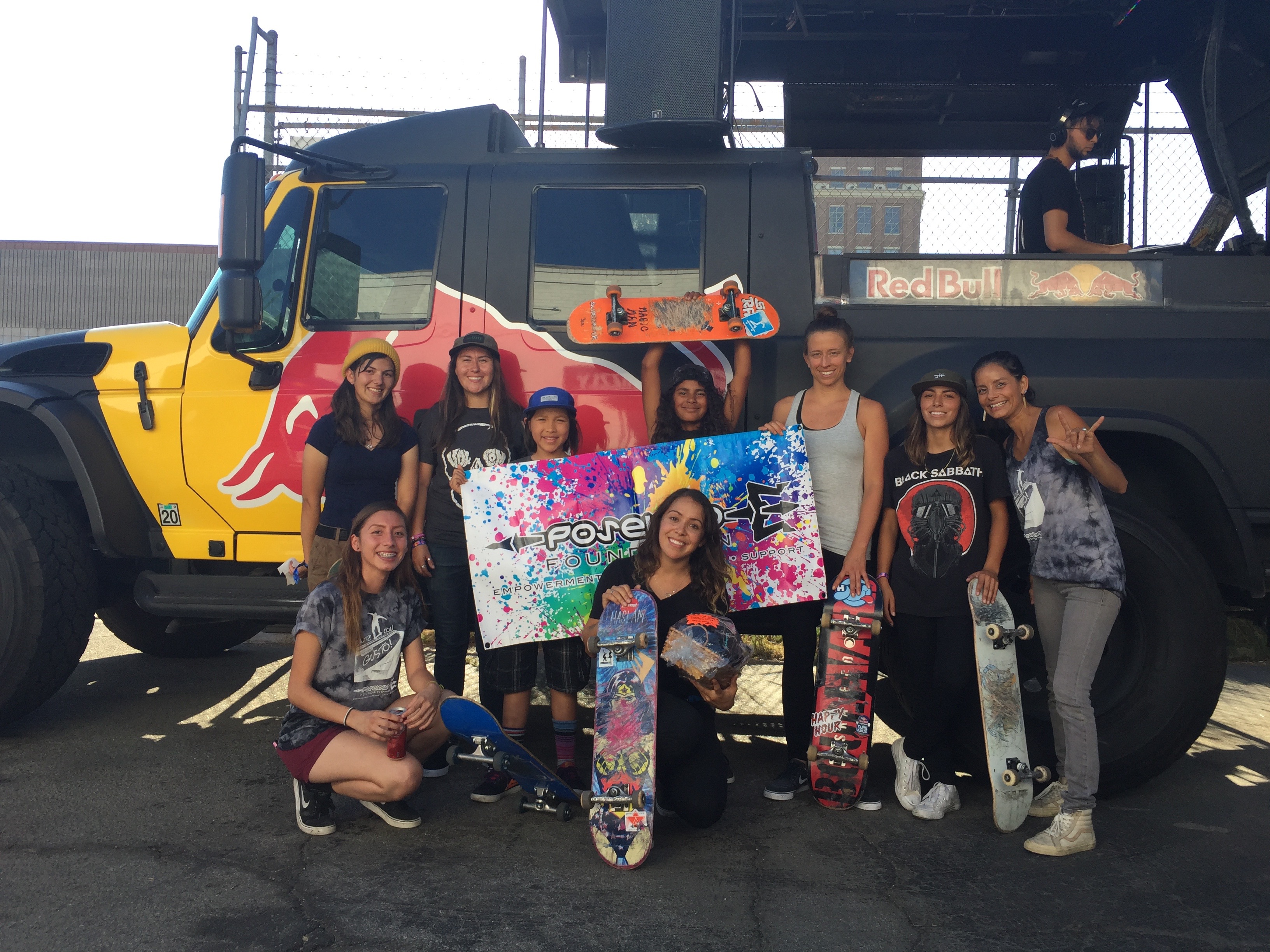 The #QueenofSkate Noelia Velez won with a switch back 180.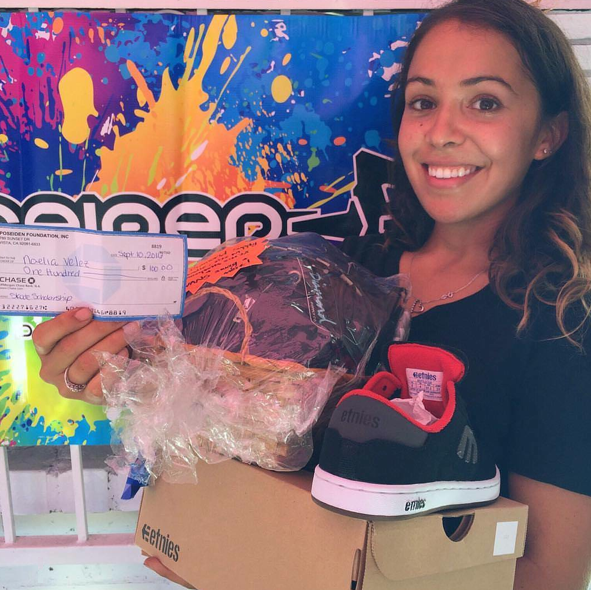 At the podium is doobiesnack in 3rd, shanecarter_ 2nd, & justindrysen with 1st. Picture by Active Ride Shop.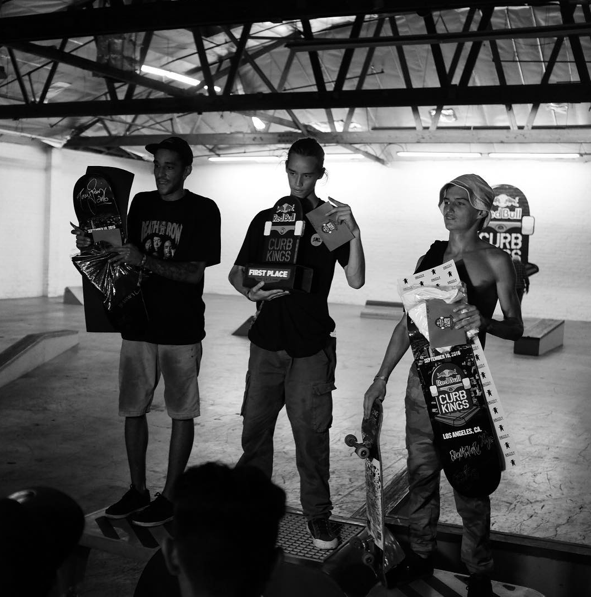 During the contest I sat on a platform viewing the skaters with judges, Neal Mims and Chris Pastras, plus announcer Aaron Astorga. I was the timer, so I managed the time for the heats and practice.  We had the best seats in the house.
Below Neal and Chris with our lovely view.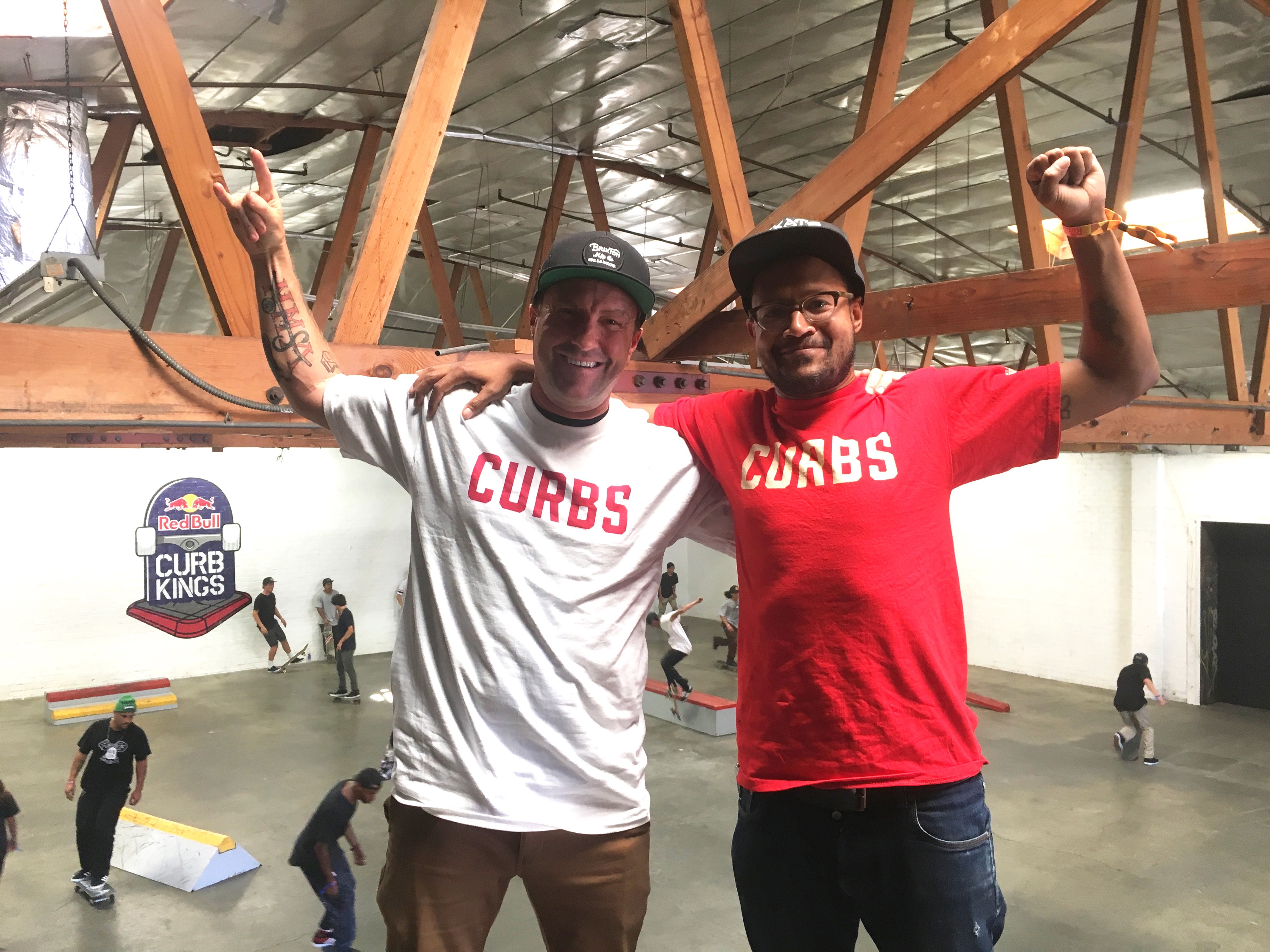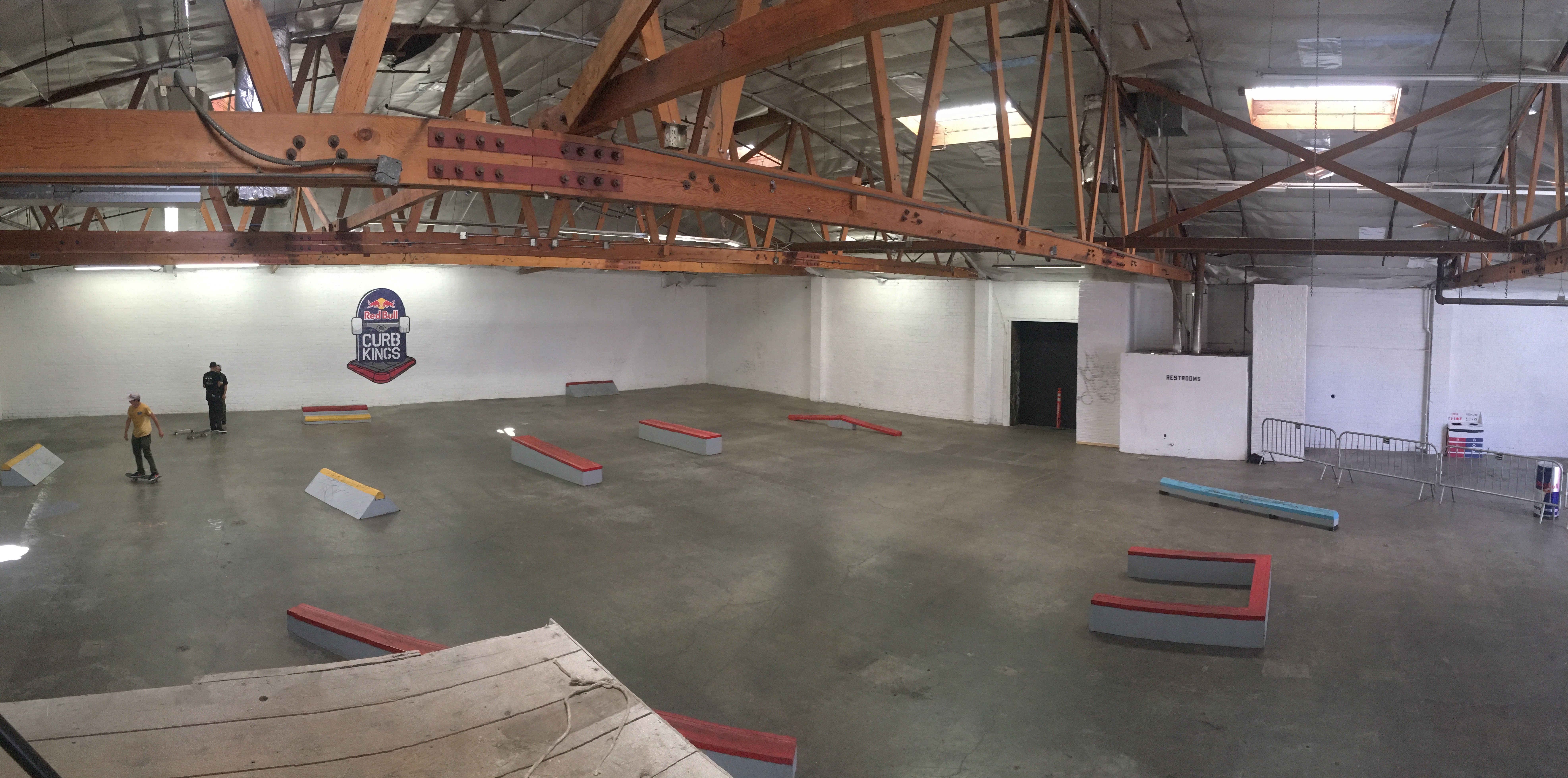 When I arrived the first thing I noticed was that Torey Pudwill , Alex Midler , and I were all wearing the same color pants. Olive green pants are an in color this season, so I wasn't surprised when we were all matching. However, I was surprised to see that the boys who took first and second were also wearing olive green. It could have been a coincidence – who knows?
I'm not saying that all skaters need olive green pants to be winners, but it might help. Regardless the pants are a must have in every person's closet.
The majority of competitors were boys, but the girls who did skate killed it. One of my good friends Amanda skated with the boys and did a killer job. Amanda was only one of many girls that went head to head with the boys – I am so proud and amazed.
Just because the girls didn't make podium, does't mean they didn't do good – everyone was insanely talented. It was even hard for the judges to make decisions because of how intense everyone's skating level was.
By being out there the girls showed everyone what true skating was about.  Having fun!
To me every girl out there was a winner for just showing up and doing what they love.
When you skateboard for fun like me – a lot of the fun is just sharing a Red Bull with a friend.  Events like this are opportunities to make friends so here are some of my favorite pictures from the day;  with Torey because he just might have been the girls' favorite. Click the pictures to find out more.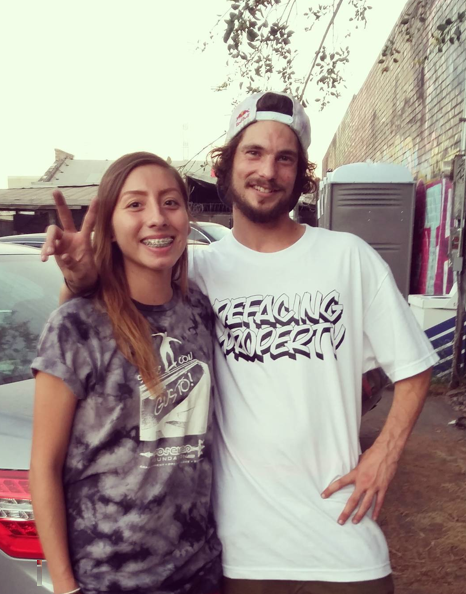 Jazzmen Chavez with Torey – she helped at the Poseiden Foundation booth.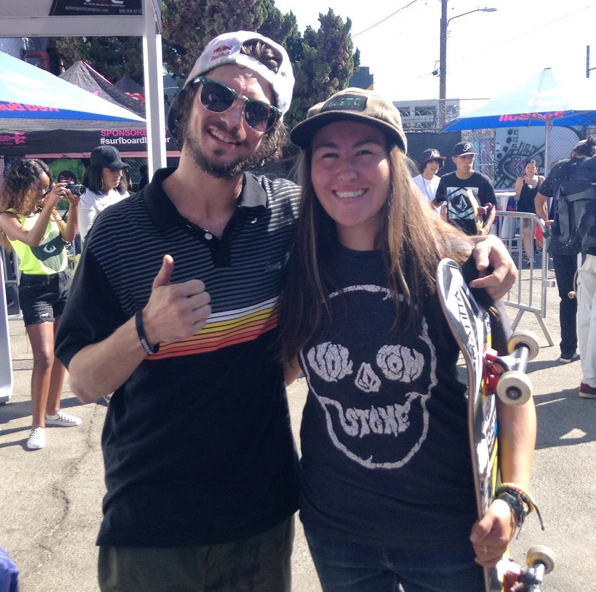 Ali_stevens with Torey.
Chelsea with Torey.
What's next – after securing your olive green pants – follow Red Bull and Red Bull Skate so you know when the next event is and can join in the fun & always keep it stylish on & off the board.