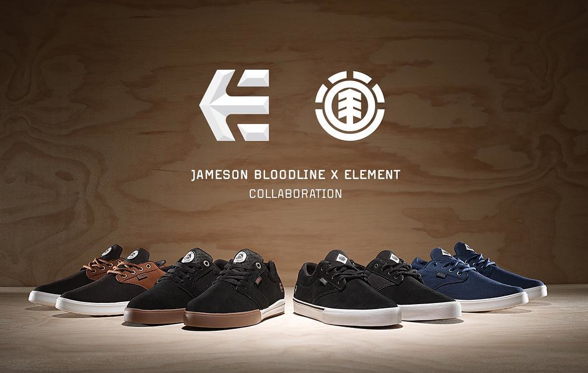 Earth Day 2016 – April 22nd – was a huge celebration at the Active Ride Shop in Costa Mesa.  It was the launch of the etnies x Element collaboration and I got to sit down with both skaters – Julian Davidson & Nick Garcia –  to chat about their new collections.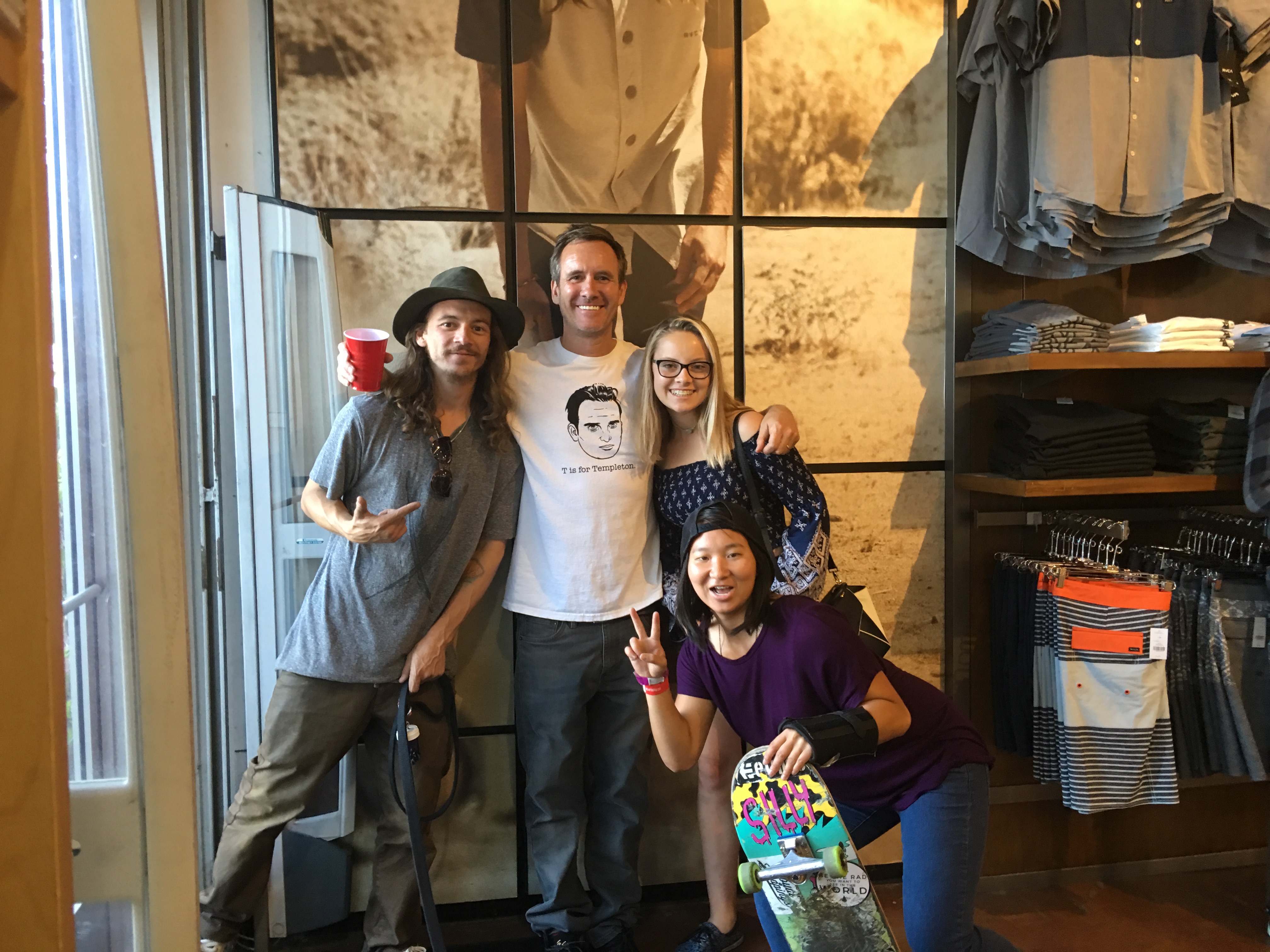 Above I'm with Eric from Active Ride, Don from etnies, and my filmer Courtney.  I knew Courtney was a huge etnies fan (the IG gives it away) but I didn't know she'd be there so I was super pumped because it meant I could blog & make videos.  Look below for links to the video. So yes to all those who wonder if I come to an event with a plan.  Nope,  I really go to events and what happens is what I blog about.  At least for me if you plan to much you lose spontaneity – I want to live and blog about the moment.
Both etnies & Element are environmentally conscious.  Five years ago, etnies started the Buy a Shoe, Plant a Tree reforestation project – 1 million trees later this new line will plant many more.  Starting with everyone who attended the launch.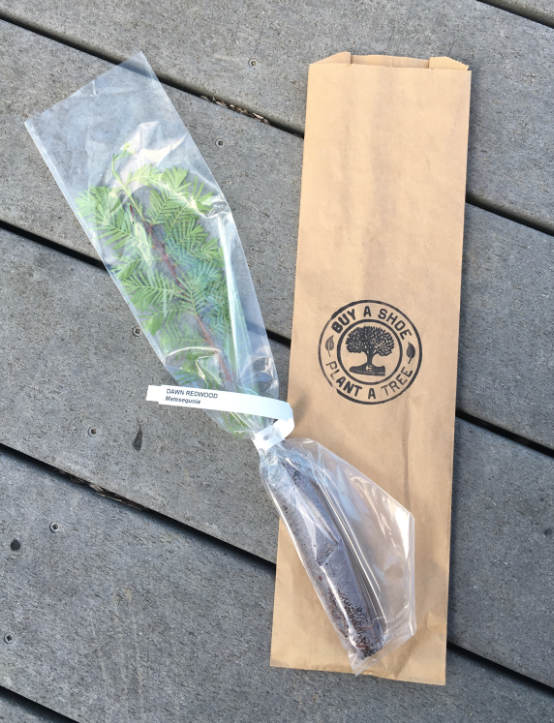 Yes – everyone, not just skaters, who turned out to the event received a Redwood sapling to plant .  Change starts with one person and really gets moving as more get involved.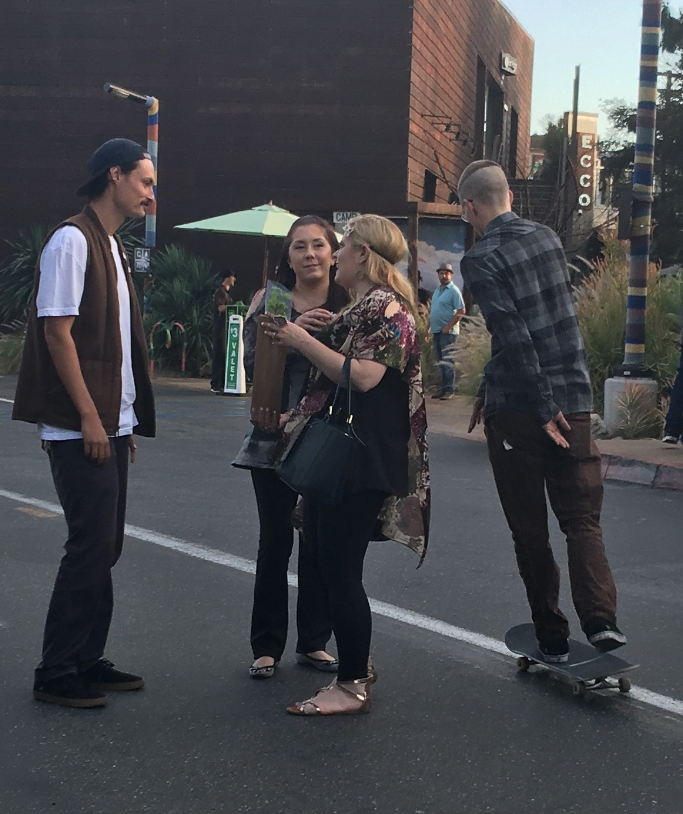 There was skating outside and inside the store.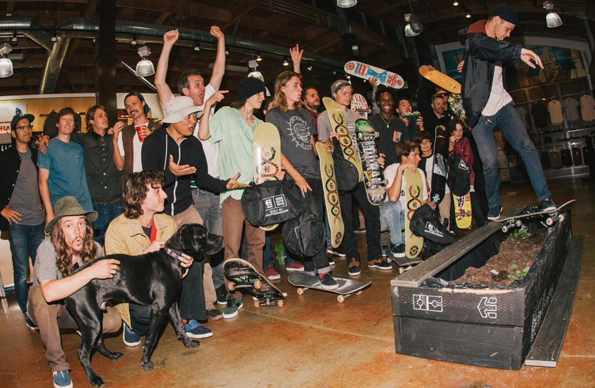 The Element No Board Left Behind was also going on.

I'd heard about the No Board Left Behind but actually seeing it happen and watching people ride their new cruisers – super stylish.  It's a program that's good for the environment – recycle don't add to a landfill plus it's super good deal – you buy a new Element deck (which you needed anyway because your deck was thrashed) and Element reshapes your old deck plus gives you free wheels, trucks, bearings, & bolts.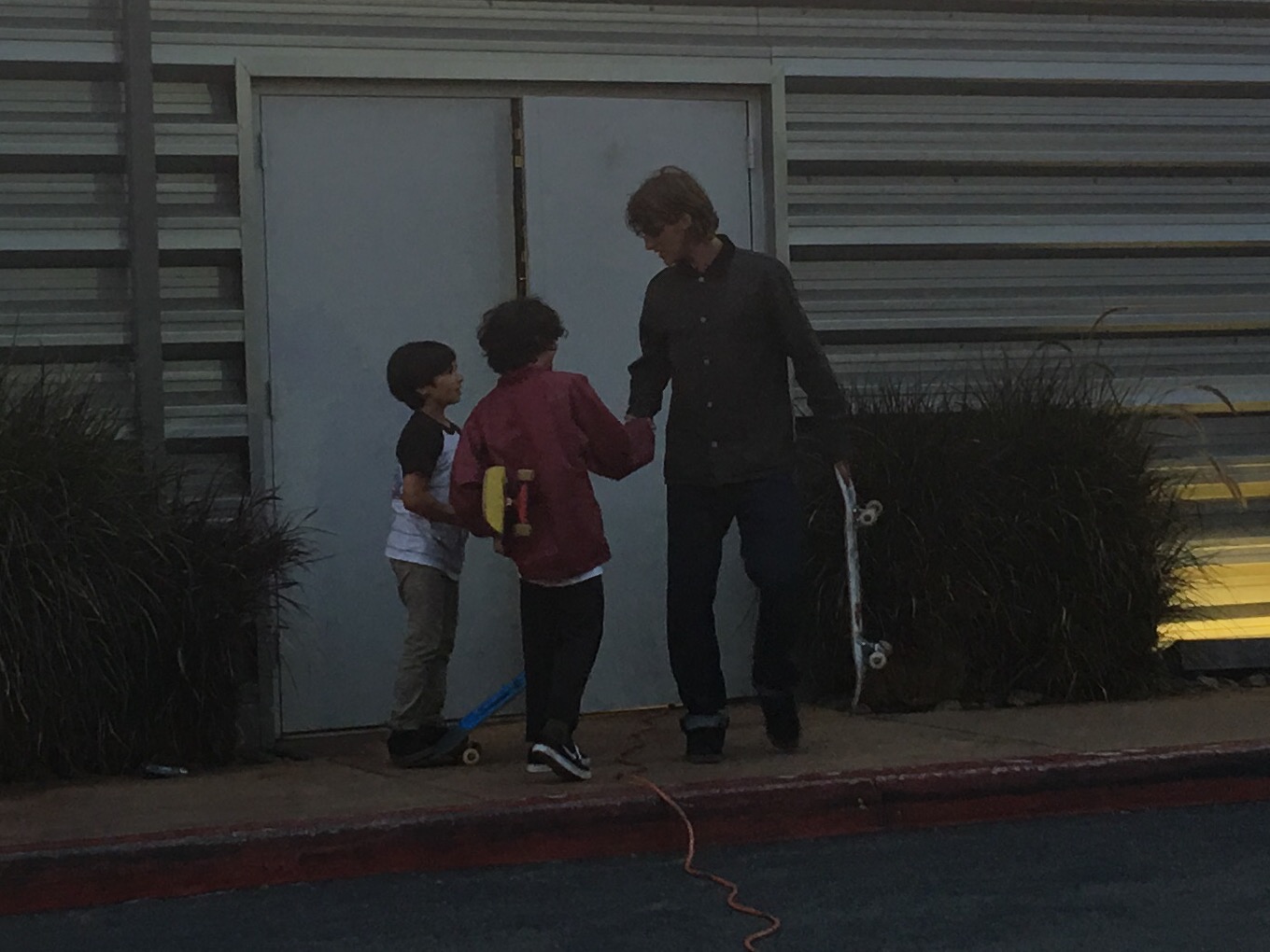 Above my last memory of the event – Julian thanking some skaters for stopping by.  I'm grateful to skate – immensely grateful to get to blog & share skateboarding and love that I continue to meet people with such positive vibes.
Julian has my favorite piece in the new collection – Jameson Bomber.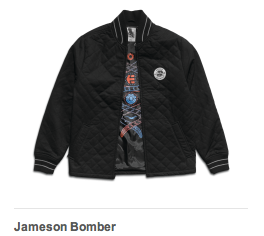 And it looks like their favorites were the boards.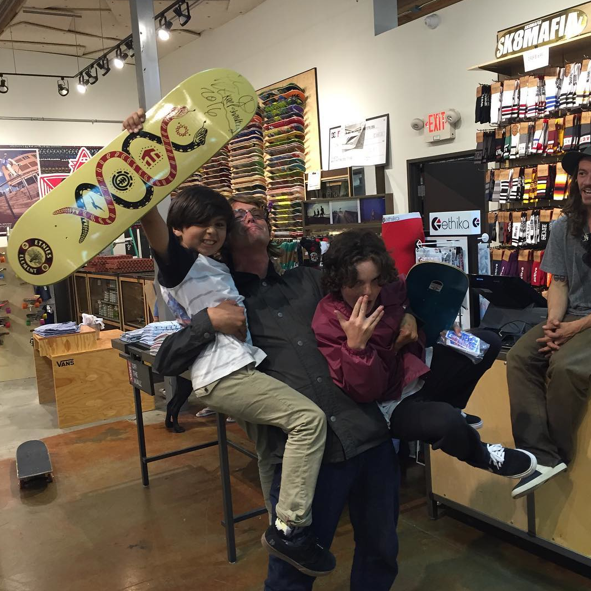 Let me know what your favorites are.
Interviews with Julian & Nick